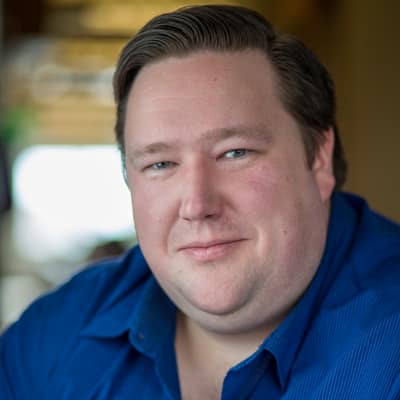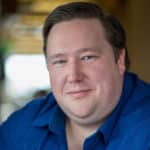 I'm a big fan of horror movies because it's rare that they aren't interesting. Whether it is a straight to VOD or the latest theatrical release, there is always something to talk about. I also like to sing, wax philosophical about mythology and religion, contemplate the void, and spend time with my family. I am usually up in my head about something, so apologies if I'm looking off into the middle distance. Along with David, I am a co-founder of Horror Movie Talk.
What Kind Of Horror I Most Enjoy
I'm a big fan of horror movies that are more relatable and story/character driven. I particularly like films that focus on family based hauntings, or that deal with religious or devil stuff. I prefer a slow burn that builds suspense rather than straight ahead gore and running from monsters/zombies. That being said, I also like horror movies that feature over-the-top tastelessness, and/or ridiculous premises.
Some of my favorite horror movies are:
What Kind of Horror I Least Enjoy
Like I stated before, I'm not a huge fan of zombie movies. I've seen a ton, and while there are some interesting takes on the trope, I don't count any of them in my top 20. I'm also not a huge fan of slashers. Though there are some great stand outs, for the most part, they skimp on character development and rely too heavily on kill count and gore.
I guess the uniting theme of those subgenres is that they rely heavily on "the chase" aspect, and to me it's not as interesting as films that focus on building up dread and suspense.
How I Came to Horror
I also grew up in a relatively sheltered Mormon household. However, my parents were rebels and allowed us to watch Rated R movies after we got to a reasonable age. They were pretty lenient up to a point. As long as it was Rated R for violence and not sex, it was usually fine.
My real introduction to horror movies came with the 90's IT tv movie. I only watched parts of it when it originally aired, but would see the cover art all the time at the video rental store. The dread that that cover art introduced gave me a thirst for more.
The biggest influence on my taste in horror movies came early on from television. Shows like Sightings, The X-Files, and Unsolved Mysteries were all shows that I'd enjoy/dread.
When I got into my pre-teen to teen years, my group of friends would make it a ritual to rent one blockbuster movie, and one shitty movie to make fun of. Most of those shitty movies ended up being Full Moon productions. We ended up deriving a lot more pleasure making fun of the crappy horror movies than watching the latest Hollywood action movie, so that quickly transitioned into renting two shitty horror movies.