Trust me when I say, you know who Chris Sarandon is. While he has been my crush for oh so many years, and who I like to consider the sexiest vampire of all-time, Sarandon is horror's leading man. Sarandon, and not to confuse with Susan Sarandon, who yes, was married to the hunk and kept his last name, has been in almost every cult horror movie you can imagine.
Jerry Dandridge, Fright Night 1985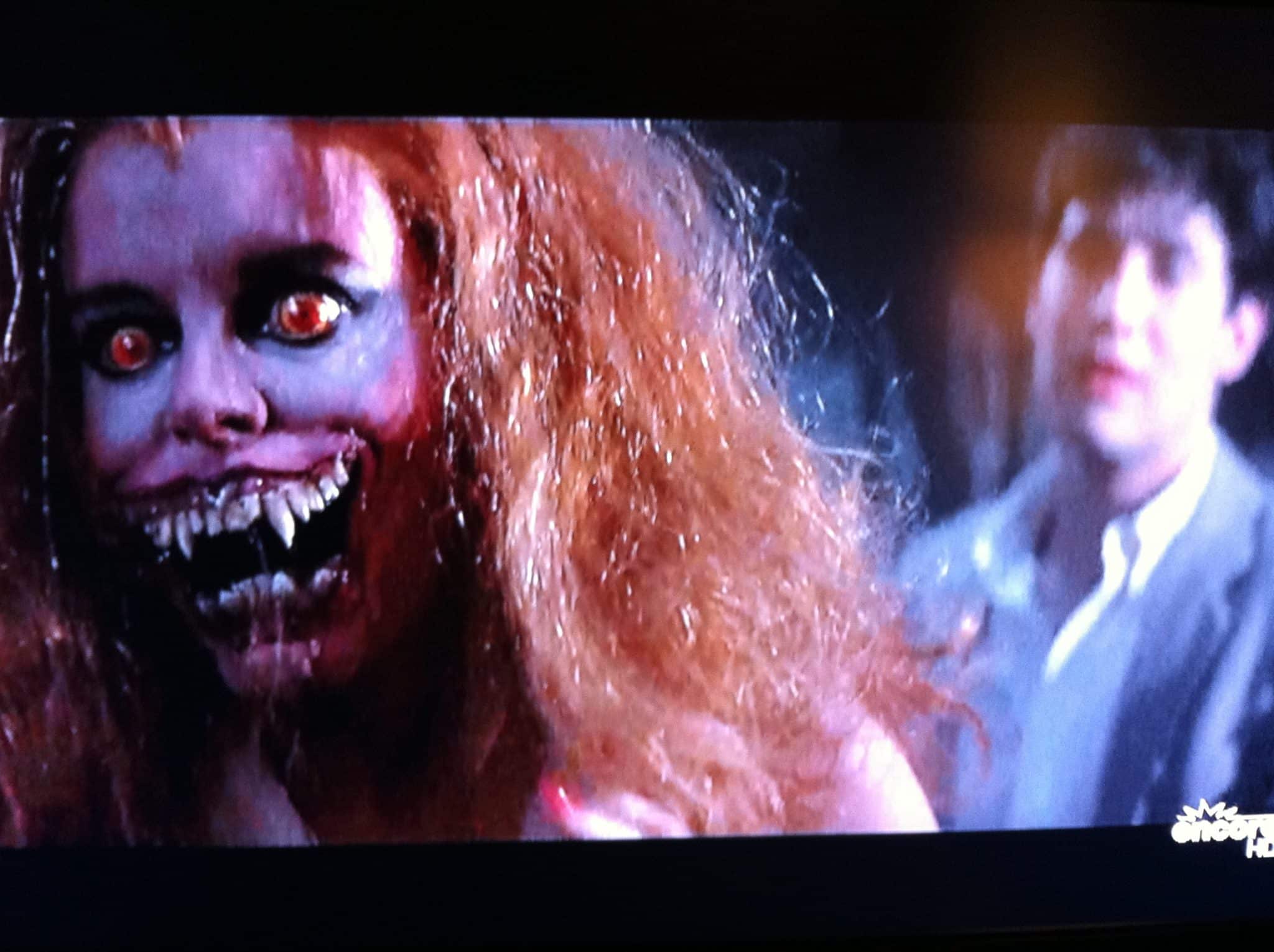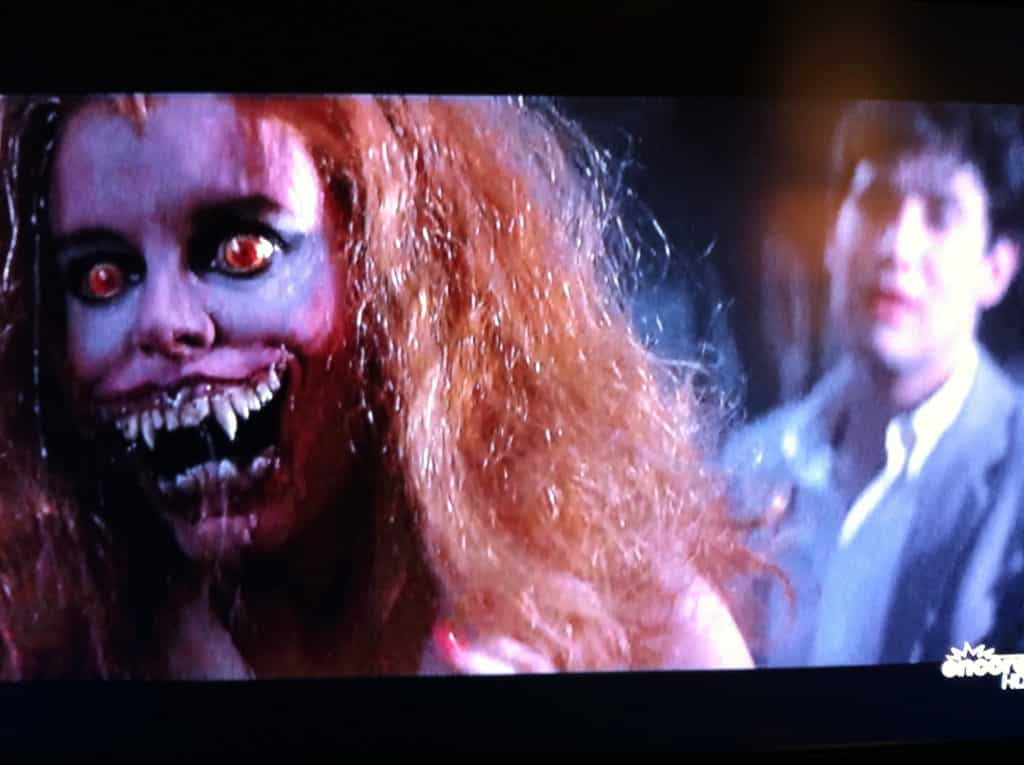 I love rocking as many horror tees as I can, and this mash-up of Fright Night and Saturday Night Fever is a classic from Fright-Rags!
I won't deny, seeing this tee inspired me to not only purchase this item but to share my love for a classic horror film. I finally was able to get my boyfriend to watch the film, and now he can't stop telling me "You're so cool Brewster!" And now we've got matching tees thanks to Rob Sacchetto's awesome design via TeePublic!
Fright Night is one of my favorite vampire movies of all time. While the film is campy and filled with just horrible 80s music you'll love, it was a movie before its time. It pays homage to Vincent Price in the funniest of ways and stays somewhat true to the lore of vampires Bram Stroker style, as well as the irresistible sexuality of Anne Rice. None the less, the impressionable teenager Charley finds that his next-door neighbor is a vampire.
Chris Sarandon plays the hunky vamp, Jerry Dandridge. He roams from town to town in search of fresh blood, mostly women, to keep his secret. You get the gist. While the movie can be considered a comedy, there are plenty of sexual innuendos such as metaphors of bisexuality, HIV, and so much more.
I wrote my thesis on how violence arouses sexuality, and how the film successfully demonstrates it throughout the narrative. Again, I love how writer-director Tom Holland stayed true to contemporary literature and new wave horror. He is a genius. Not only that, but the second half of the movie also has superb special effects that were crafted by none other than Richard Edlund from Ghostbusters.
Chris Sarandon's performance in Fright Night is strangely beautiful and erotic. If you are not hypnotized by his intense stare and luscious lips…I need to clam down. Look, the movie is enjoyable and Sarandon is the reason why Fright Night works. Even if the movie isn't oscar worthy, his performance is.
He does make a cameo in the repulsive 2011 remake of Fright Night, but spare yourself the time and watch the clip online.
Michael Lerman, The Sentinel 1977
Before Fright Night, Chris Sarandon starred in The Sentinel as Michael Lerman. If you're a fan of The Exorcist, you'll love this film. Dare I say this movie is scarier than the cult classic? Before you start cursing my name, hear me out. The movie has cameos from a none shirtless Jeff Goldblum and a young Christopher Walken. It's every nerdy girl's fantasy come true.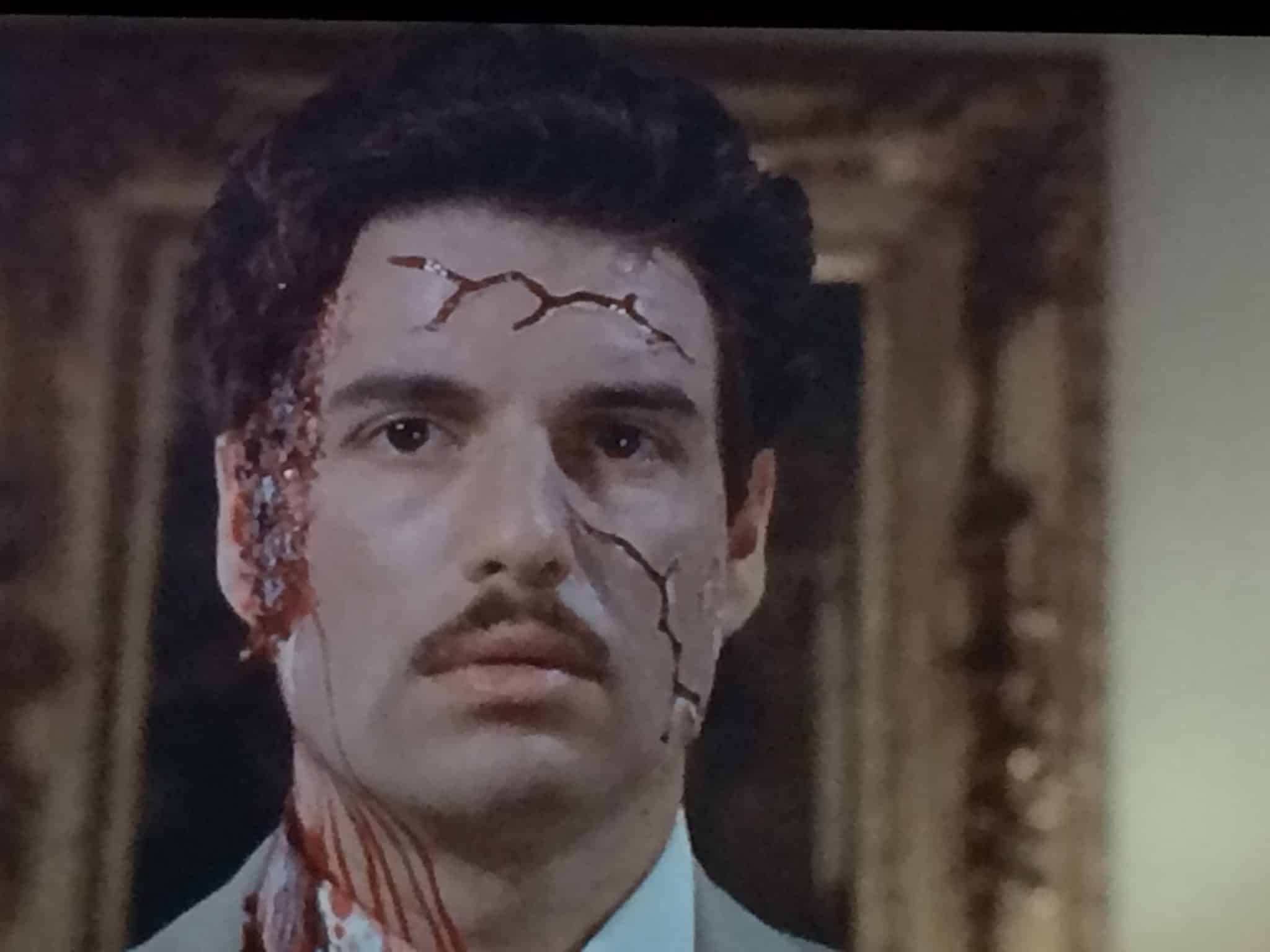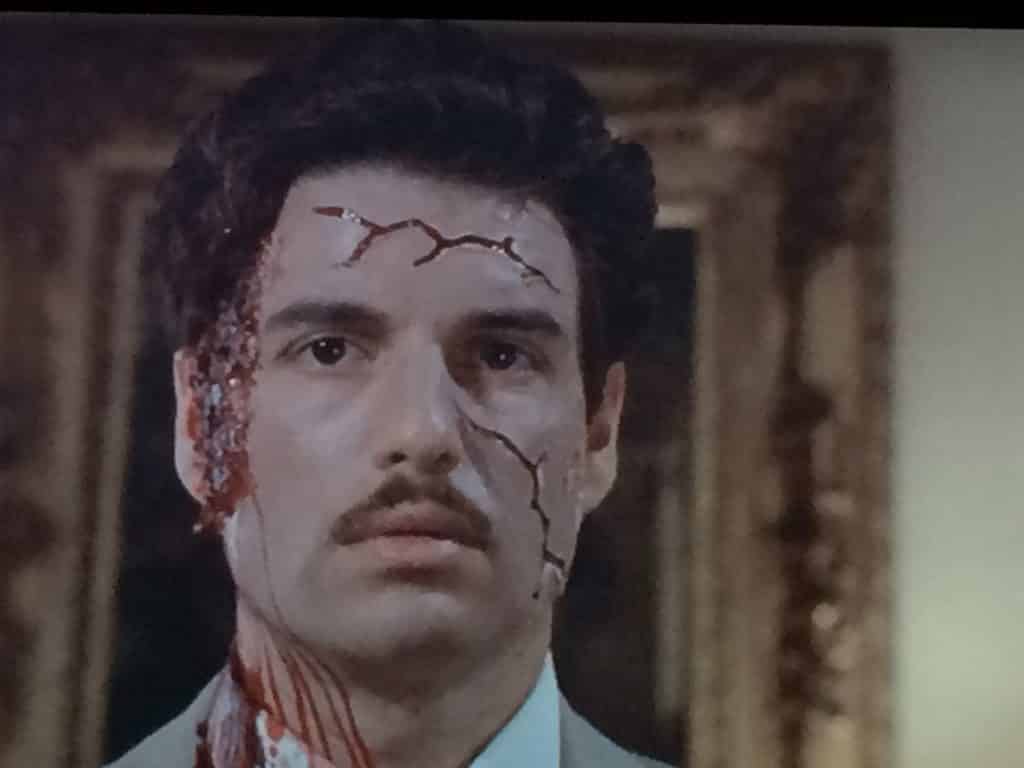 The movie takes place in New York where a beautiful model Allison is looking for an apartment. Of course, she finds one that seems too good to be true. When Allison moves into the luxurious apartment she begins to have insomnia, experience paranormal phenomena and even attends a strange Alice and Wonderland themed party for a cat. The party is wild in the freakiest and scariest of ways.
The film captures the atmosphere of the 70s post-Vietnam Watergate which adds to the eerie goth look of New York in this film. I don't want to jump into a rabbit hole on this, but you'll see the political connections if you give this movie a view or maybe if you read the novel it's based off.
The film was created for TV only, and about ten or so years reappeared on VHS allowing itself to resurrect. No pun intended. Critics hated this movie, and condemned it with the title the "worst movie of the 70s." I think they were being a little too harsh. The effects in this film are worthy to note. The make-up is incredible and it features real amputees and others with physical disorders which lends itself to the realistic vibe of the horror movie.
Chris Sarandon isn't the best character, but his supporting role is worthy and that mustache he sports is pretty sweet. It takes a lot of courage to film a movie like this after he was nominated for a Golden Globe as a New Star Of The Year for his performance in Dog Day Afternoon.
Detective Mike Norris, Child's Play 1988
Child's Play needs no formal introduction or any need for a synopsis. The movie is a cult classic whether you like it or not. I am here to remind you that Chris Sarandon played Detective Mike Norris in this film. Again, is it an Oscar-worthy performance? Eh, not really, but he played a damn great detective with an awesome Chicago accent.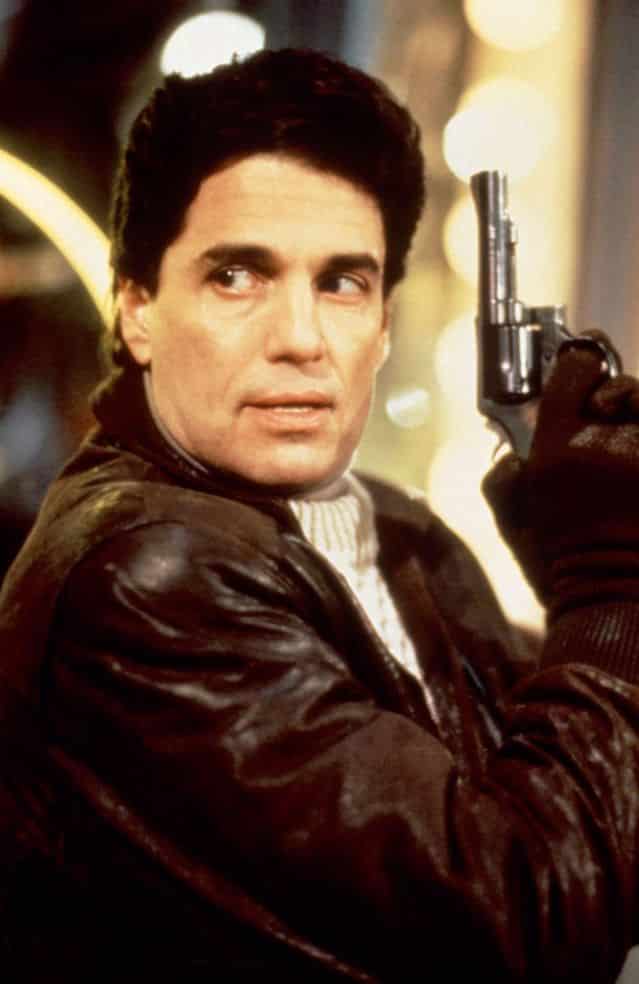 I grew up watching this movie as a kid. Just like every other child, I accidentally found Child's Play late at night, peeing my bed, and forgetting that the actor in this film is Chris Sarandon. It only shows the power of how Sarandon can morph himself into any character and not only act well during his performance but physically transform his look to be unrecognizable. I love you, Sarandon.
Jack Skellington, The Nightmare Before Christmas 1993
For every HotTopic consumer on this planet, Chris Sarandon is the Pumpkin King! Just like Child's Play, this movie does not need an introduction or synopsis. After playing Kingdom of Hearts the other day, specifically the Nightmare Before Christmas level, I forgot just how much Chris Sarandon's voice was apart of my childhood.
Did I mention he did do the voices for the videogame as well? I love that he annunciates his syllables, and also reads commas and periods quite well. I grew up in Miami, and let me tell you, no one, and I mean no one can speak correctly or write in full sentences. Don't worry, I am 305 till I die, just like Mr. WorldWide.
Honorable Mentions of Horror
I could go on and on about EVERY single Chris Sarandon movie because believe it or not, I've seen them all, even going as far as purchasing VHS movies of his that do not exist online or on DVD.
Sarandon has made special appearances on the shows like Charmed in the episode "Necromancing the Stone" that aired in 2003. The Walking Dead dude Norman Reedus is also in this episode if that entices you to watch it.
You can also find Chris Sarandon in:
Have you seen any of these movies? Do you know who Chris Sarandon is? Will you watch any of these films? Let us know in the comments below and share your thoughts.