Podcast: Play in new window | Download (Duration: 1:28:57 — 61.1MB)
Subscribe: Google Podcasts | Spotify | Amazon Music | Pandora | iHeartRadio | Stitcher | Podchaser | TuneIn | Deezer | RSS | More
Our patrons decided that it was time for us to review Hellhouse LLC, and frankly, I'm not even mad. This is a found footage movie about a Halloween spookhouse from 2015 and it does a pretty great job at unnerving me late at night.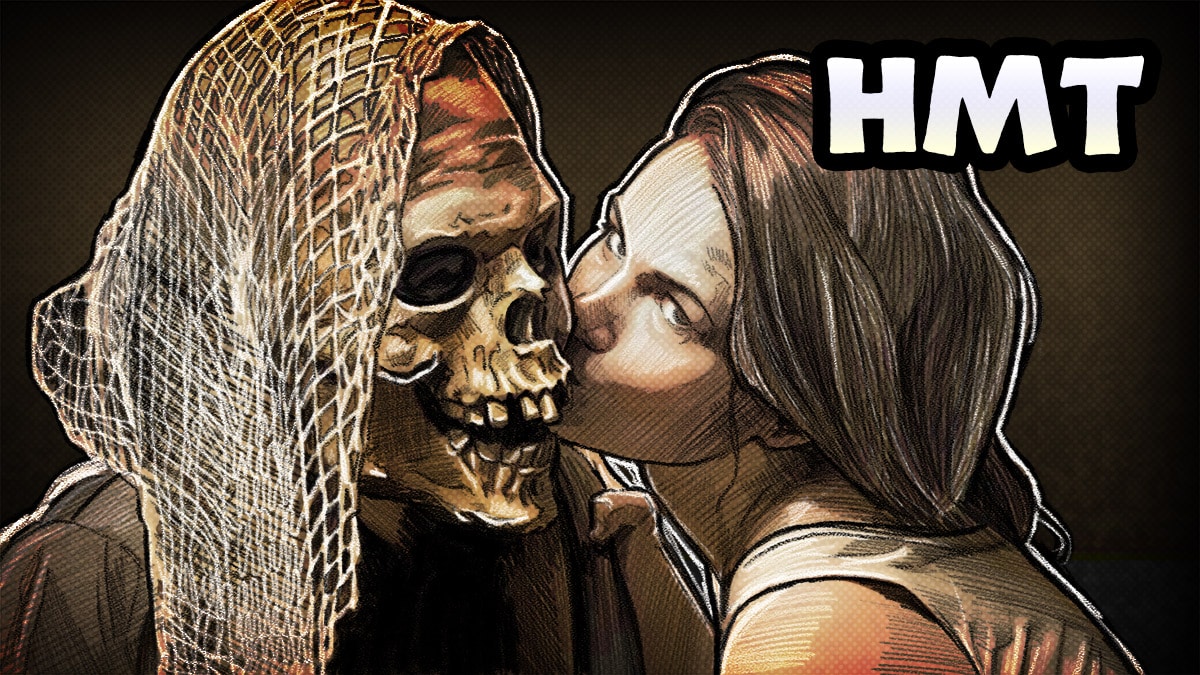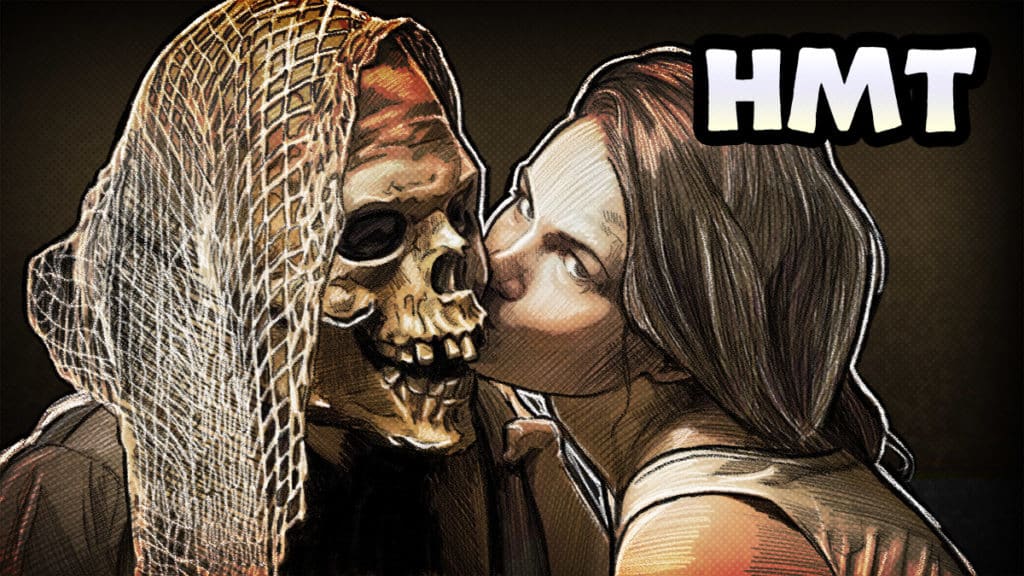 Synopsis
Five years after a disaster at a local spookhouse known as Hellhouse LLC where 15 people lost their lives, a documentary crew goes back to the scene to try and determine what really happened.
What they learn is that a group of young but somewhat experienced spookhouse creators bought the abandoned Abaddon hotel, which they planned to make into a spookhouse for the Halloween season.
Good news for the documentary crew – the Hellhouse LLC crew decided to take video footage of their whole project from beginning to end.
The premise at the start is that it's a documentary, which draws my attention quite well. At some point it seems to shift into a first-person perspective of the Hellhouse Crew. and then it remains that way for almost the entire rest of the movie.
This includes buying the Abaddon hotel, and trying to make it safe enough, clean enough, and scary enough to be a Halloween destination.
As the group fix up the hotel, they also live there, because otherwise the cost-benefit-analysis doesn't add up, and as you might imagine, it gets weird.
This prop clown keeps showing up all over the house and it seems like there might be someone else living there.
As Halloween draws nearer, they start to lose it, and end up with more Hellhouse than they bargained for.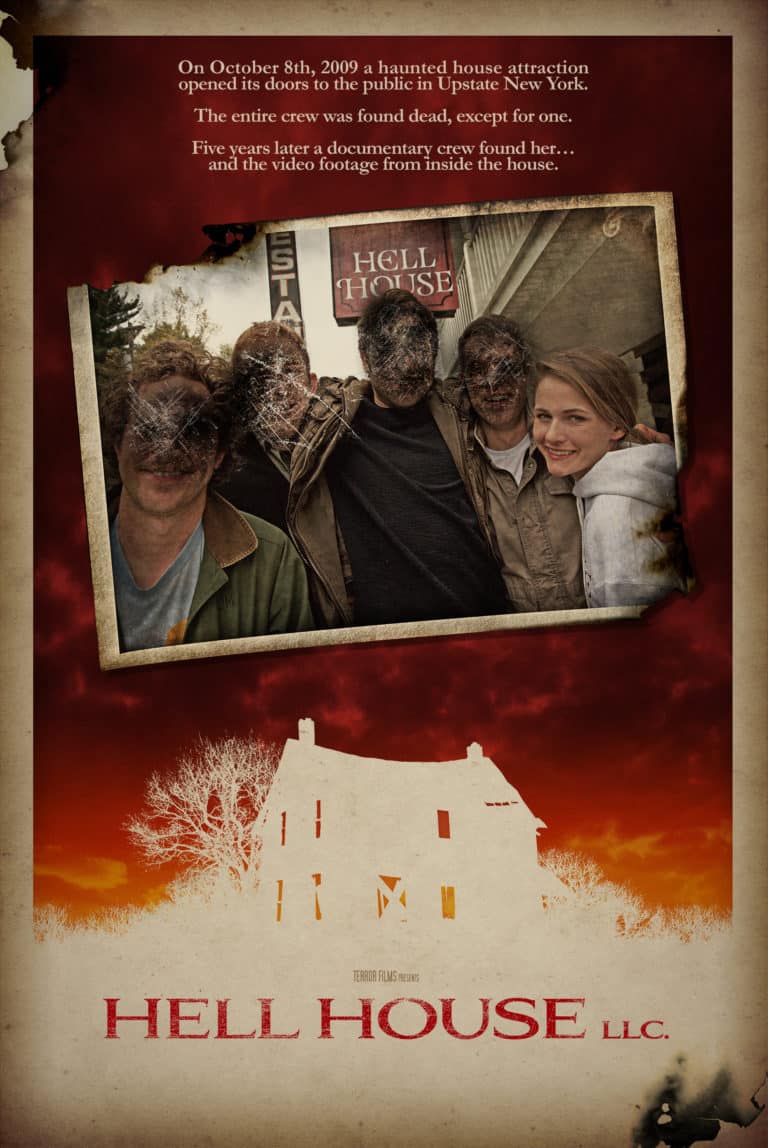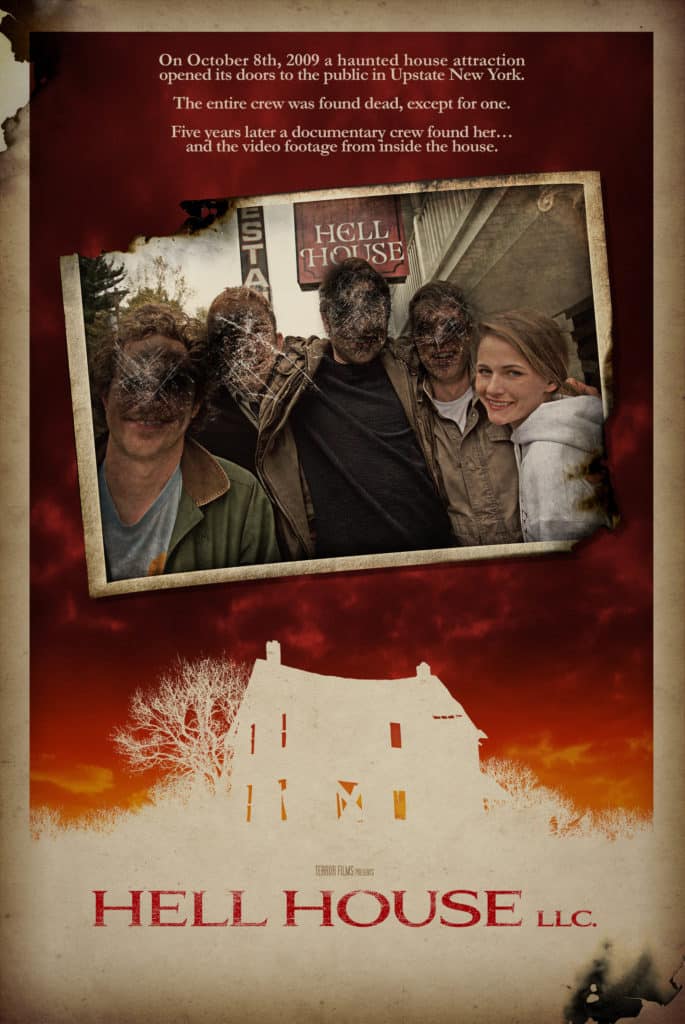 Review
Hellhouse LLC and both sequels, were written and directed by the same guy, Stephen Cognetti.
I immediately was hooked because it was a better-than-average found footage movie from the outset of the movie. The thing that struck me immediately was how they kept talking about "the incident" as though it was this astonishingly terrifying occurrence, and it sucked me in from there.
Almost the entire movie is set within this already spooky place that they are fixing up to be even spookier, so the set almost always includes weird imagery and backdrops.
The characters are jaded enough to be believable in their ability to live in such a place, which makes the premise solid enough to be believable.
Really, Hellhouse LLC boils down to a solid premise with a very scary setting and a lot of hype.
Ultimately the payout at the end is pretty intense, but I can see how some might be underwhelmed when it's been built up so much by the documentary portion of this film.
In terms of scary movies, this is one to me, and that's something of an accomplishment in itself.
Score
8/10
Final Recommendations
If you enjoy found footage horror, Hellhouse LLC is one of the good ones. I would also recommend this to anyone who digs on clown related horror – blech!