Podcast: Play in new window | Download (Duration: 1:07:58 — 46.7MB)
Subscribe: Google Podcasts | Spotify | Amazon Music | Pandora | iHeartRadio | Podchaser | TuneIn | Deezer | RSS | More
Godzilla vs Kong is a complicated, mind bending thriller that will have you asking what is real. It's got me wondering if movies will ever be the same again.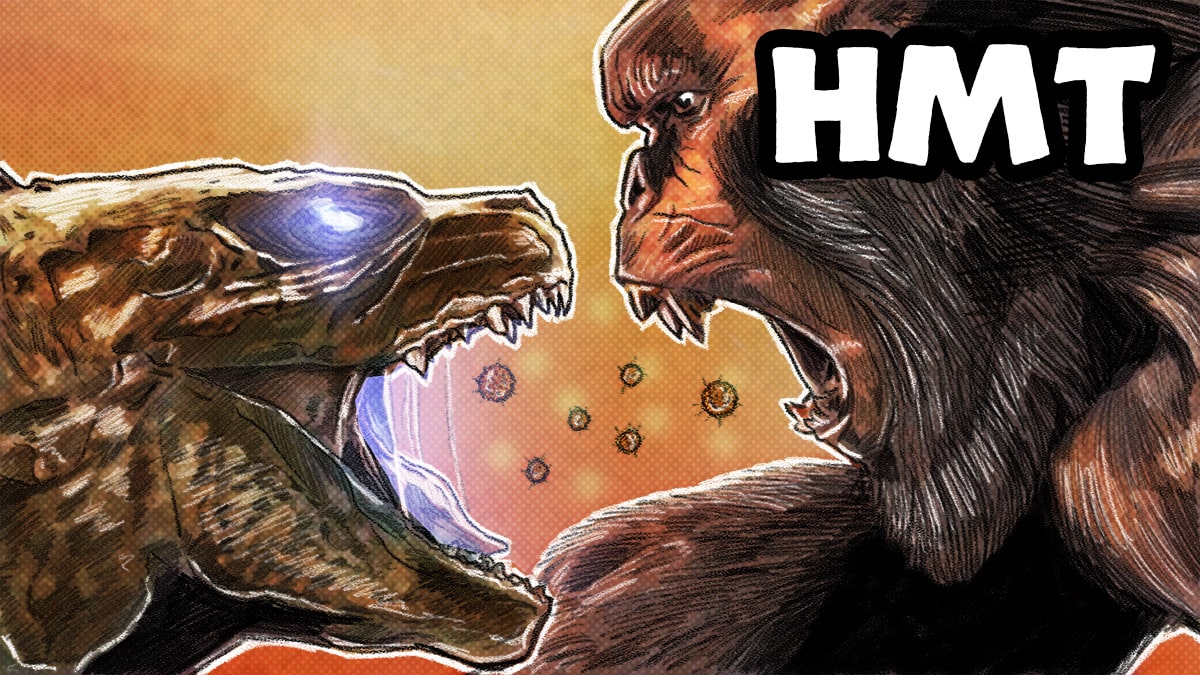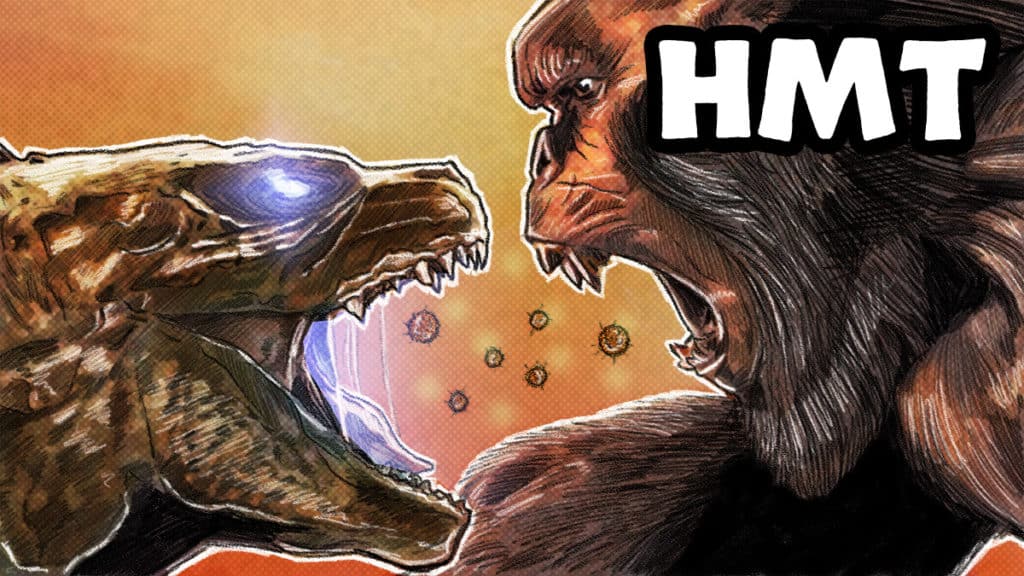 Synopsis
The story starts with an attack by Godzilla upon a private megacorp out of Pensacola, Florida, called Apex. It seems that he has turned from a good ultra-monster to a bad one, and everyone is very concerned about it.
The leading mind scientists in the world decide that earth's only hope is to take Kong out of his enclosure on Spider-Skull island to do battle with Godzilla.
Shit starts to go sideways when Monke realizes he can't swim, and everyone gets more big bonk energy than they bargained for.
Review
There is no way to prepare the audience for Godzilla vs Kong. All we can do is tell you to find a table, get under it, and start blowing mud in your big boy pants. Once your pants are full, pray that society will mend itself before you have to throw your own turds at the biggest monkey you've ever seen.
Honestly, there is nothing that I can say that you don't already know. Even if all you know is the title of this movie, you know everything.
There is either a gigantic hole in your life that only monkey punches can fill, or there isn't.
I'm not going to lie, I liked this movie more than I thought I would. This is a hard movie to quantify because it's so obvious in so many ways.
Some of the things I struggle with in reviewing Godzilla vs Kong are:
Top tier talent behind the helm and on the screen. This is directed by Adam Wingard, who also directed V/H/S and You're Next, which are some horror films I loved. It also stars and features, Alexander Skarsgård, Millie Bobby Brown, Rebecca Hall, Julian Dennison, Lance Reddick, and Demián Bichir.
On the other hand, none of them give a good performance in this, and are as melba toast boring as you can possibly imagine.
But, Godzilla does fight with King fucking Kong.
The sound design is unbelievable, and this whole movie seems like one big Dolby display for massive crunching and roaring sounds, which could be a drawback if you are looking to sip some wine and fall asleep on the couch.
But, Godzilla does fight with King fucking Kong.
In my opinion this isn't as good as movie as Kong: Skull Island, or Godzilla (2014).
But, Godzilla does fight with King fucking Dong.
So, you have a choice ahead of you. You can watch this movie and be pummeled by monster fights the likes of which you've never seen before, or you can save yourself two hours and pretend like you saw this movie and no one will ever be able to tell the difference.
I will say that this felt pretty similar to The Meg, but now all I can think is who would win if Godzilla and Kong fought the Meg.
Score
4/10
Get 20% Off + Free Shipping, with the code HMT at Manscaped.com
Get 13% Off your order at NightChannels.com when you use code HMT at checkout.