Podcast: Play in new window | Download (Duration: 1:39:41 — 231.3MB)
Subscribe: Google Podcasts | Spotify | Amazon Music | Pandora | iHeartRadio | Stitcher | Podchaser | TuneIn | Deezer | RSS | More
We watched The Ring and were treated to one of the most impressive and scary PG-13 movies ever made.
The Ring can be streamed with a Paramount + subscription, or for a nominal rental fee wherever movies are found.
Synopsis
A videotape that has the power to kill those who view it seems to be at the center of a string of four teenage deaths.
Rachel Keller (Naomi Watts) is a newspaper reporter who becomes interested in these deaths and takes it on herself to follow up.
After she views the tape, Rachel begins to find herself being pulled deeper and deeper down the proverbial rabbit hole that seems to look a lot like a dark and ominous well.
Will Rachel be able to crack the story of how this video tape works or will she get more dead little girls than she bargained for?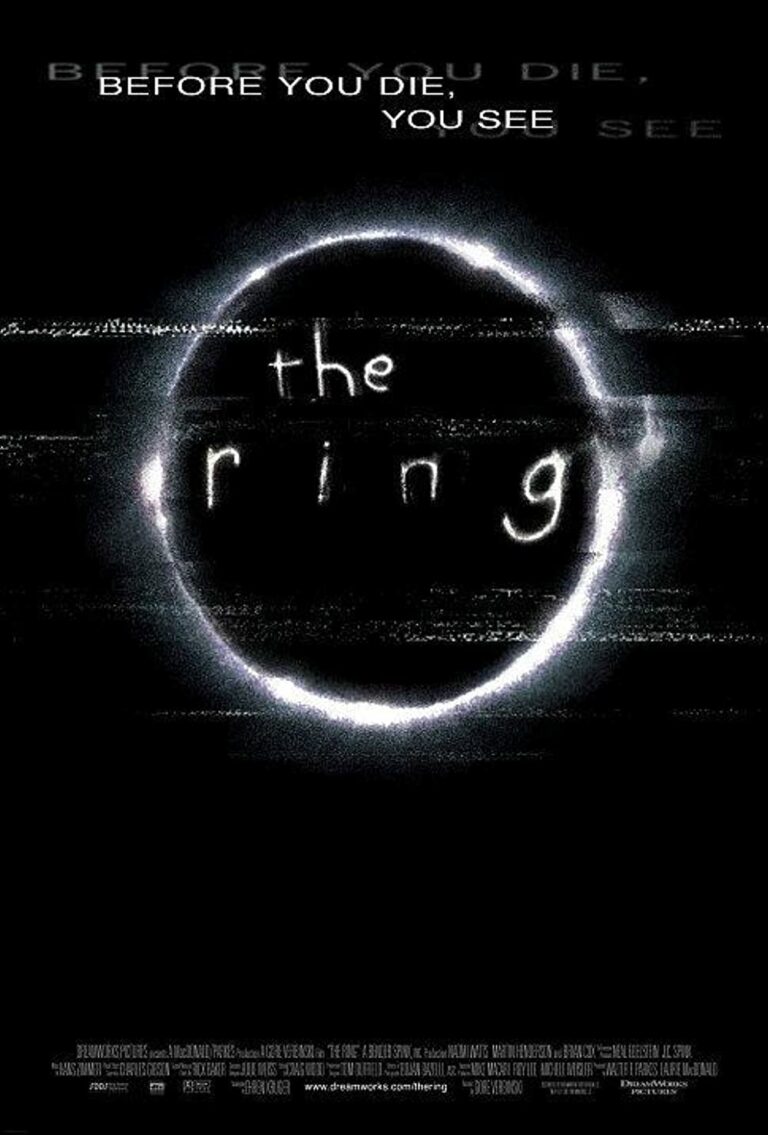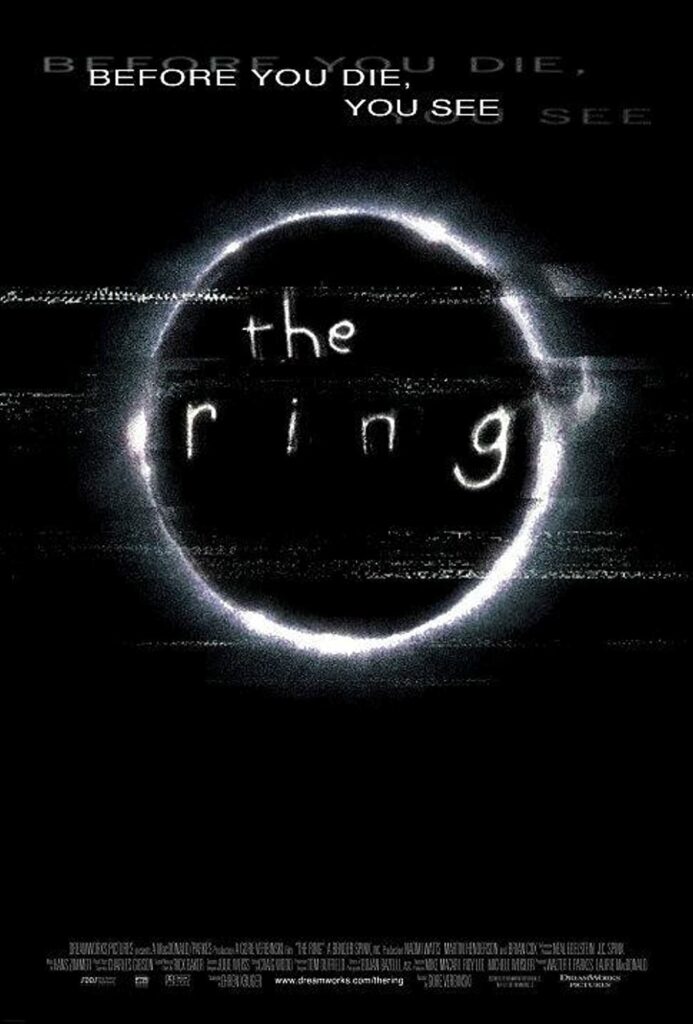 Review
Directed by Gore Verbinski, The Ring is the American Remake of the Japanese 1998 film, Ringu. Gore went on to direct all of the Pirates of the Caribbean movies, along with a few more big Disney projects.
The Ring was a tentpole classic horror movie almost as soon as it was released in 2002.
The creepy concept of a video tape that kills was too much for anyone to resist, and the fact that the tape itself is viewed by the audience makes it so much more titillating.
The tone of The Ring is deadly serious, and it lands just right in the quiet of your darkened home on a Friday night. It feels morose and hopeless and creepy beyond compare.
The tape is so dark and disturbing, but so vague that it taps into some gross center of things that people fear.
The heavy lifting in The Ring is left up to the sound design, which is absolutely perfect. So much of this movie is quiet and muted in terms of the ambiance, and the jump scares are so pronounced and shrill that it places you squarely on the edge of your seat and keeps you there. The iconic sound of the video is so unique and terrifying that I can hear it echoing in my nightmares to this day.
Naomi Watts and Martin Henderson are so beautiful to look at that it's hard not to worry that they might die at any moment, but somehow it makes sense that the thing to kill them would be a videotape.
There are few movies that are held in such high regard as The Ring, which has everything to do with it's ability to resonate eerie terror to all those who watch it.
That said, I have always thought, even on my first viewing that at a 1:55:00 runtime it's a little long-winded. The movie certainly takes it's time to slowly unwind the mystery or what happened to Samara. Much of the Samara storyline seems extraneous in an otherwise nearly perfect movie.
Score
9/10