Podcast: Play in new window | Download (Duration: 1:46:16 — 244.4MB)
Subscribe: Google Podcasts | Spotify | Amazon Music | Pandora | iHeartRadio | Stitcher | Podchaser | TuneIn | Deezer | RSS | More
We watched Hellbound: Hellraiser 2 on Prime and found a not often talked about sequel that pis the epitome of everything 80's horror.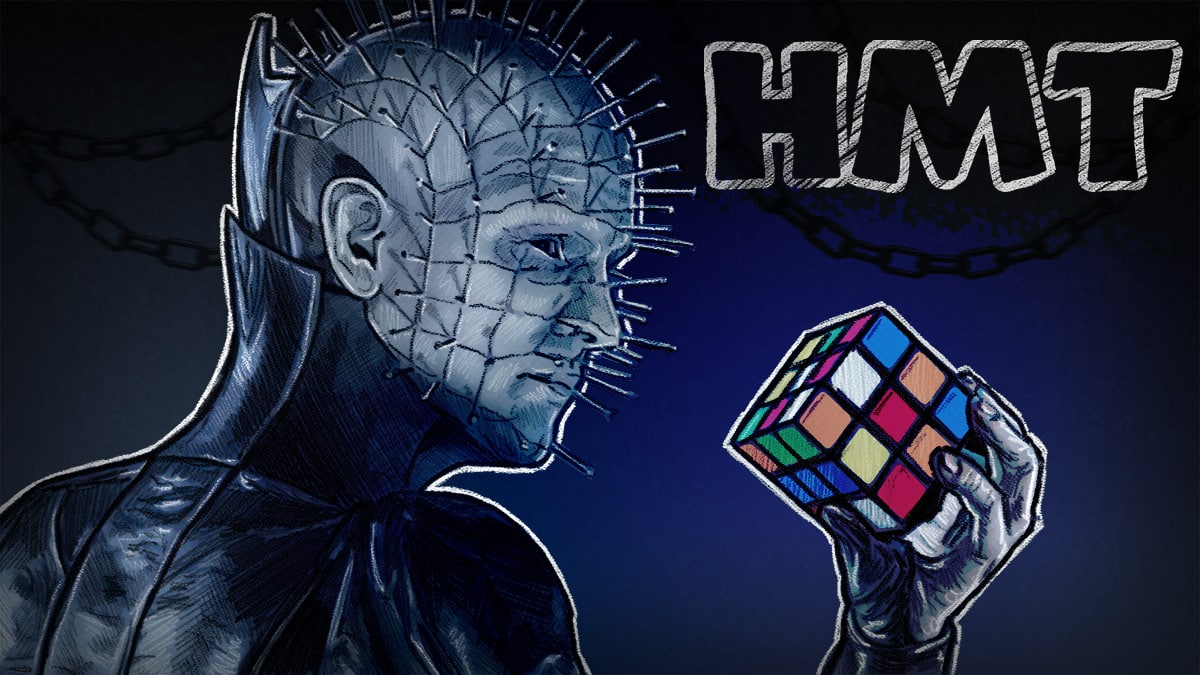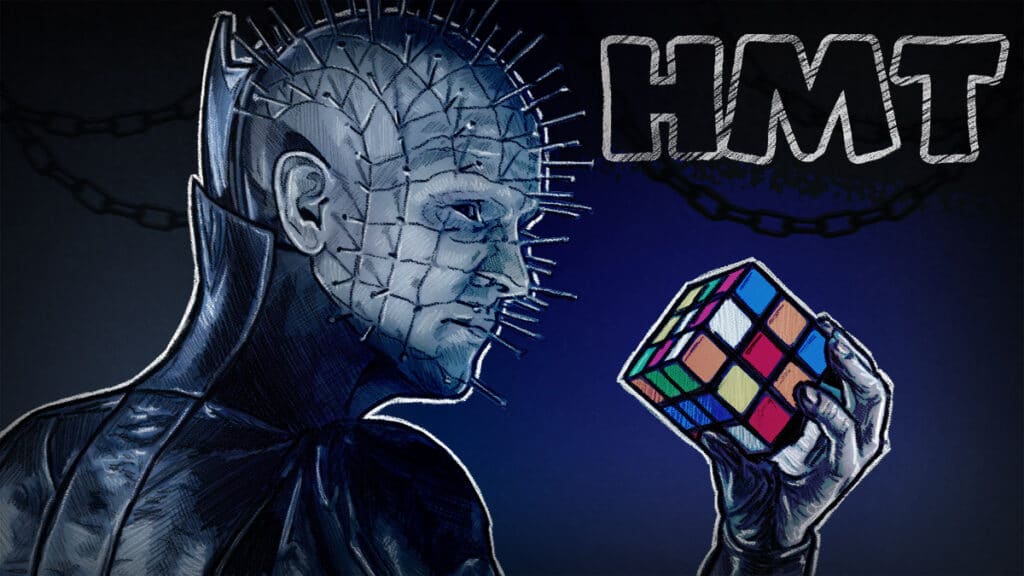 @dgoebel00 on Instagram provided this amazing artwork. Follow him and check out his website.
Synopsis
Doctor Channard is the lead doctor in charge of an insane asylum.
Kirsty, the protagonist from the original Hellraiser is fresh out of her experience in the first movie and is sent to Doctor Channard's asylum.
She warns of terrible creatures that killed her family, known as the Cenobites.
Coincidentally, Doctor Channard has been searching for the Cenobites and a doorway to hell for quite a while. As Doc Channard heads to hell Kirsty follows him to try to … save? … her family?
Everyone gets more hell than they bargained for.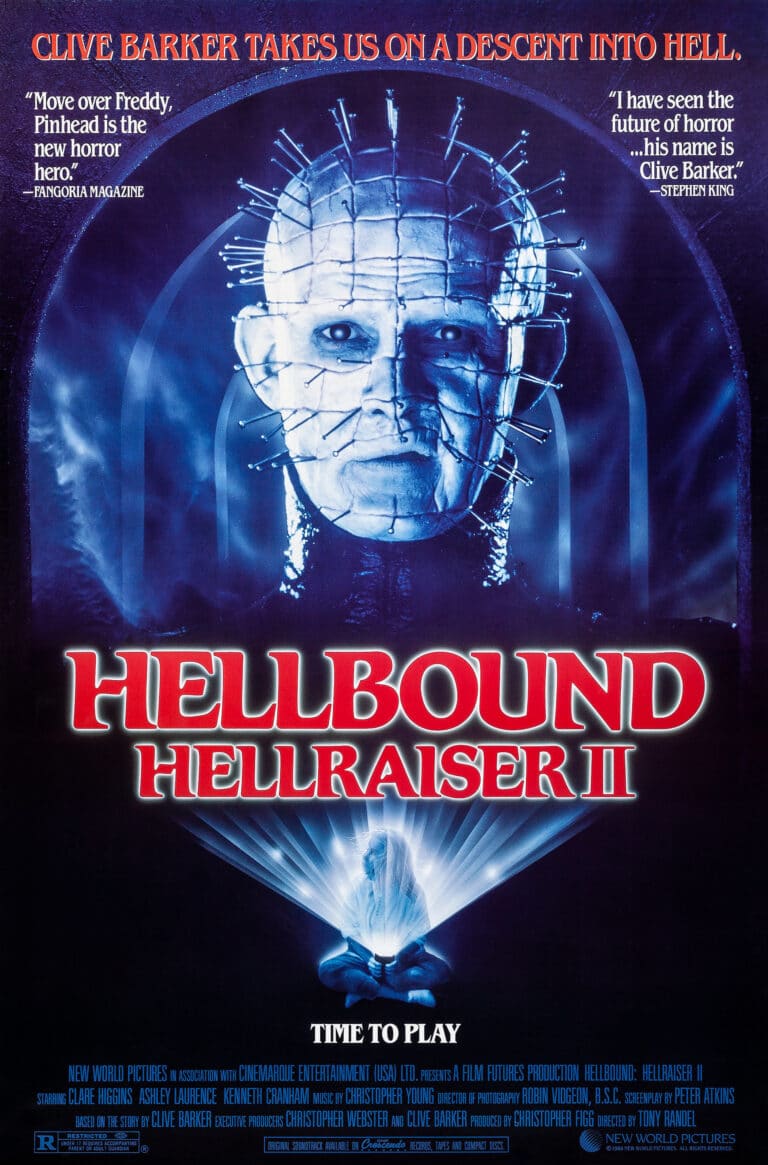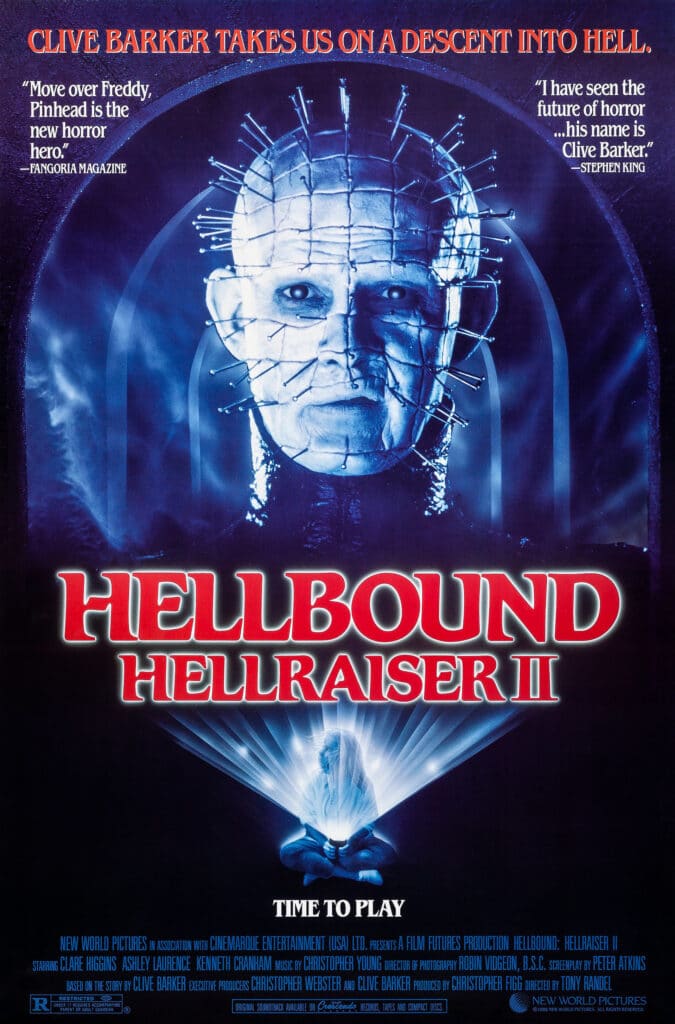 Review
Hellbound: Hellraiser 2 is one of the craziest horror movies I have ever seen, and that's saying something. Hellbound came out a mere year after the original, in 1988, and managed to be a pretty coherent and disturbing ride.
While some of the plot is a little obtuse and hard to follow, it's made up for with some of the gnarliest gore, and craziest worldbuilding I've seen in a long time.
Remember when movies would come out of real left field places and smack you in the face with stuff you've never thought of before? Well, Hellbound is determined to pummel you with that kind of thing until you relent.
This sequel leans heavily on the original, including a lot of the most effective special effects and scenes from the first Hellraiser, which ends up being amazing because that first movie is great!
Hellbound goes even further than the original in some of the more disturbing imagery and suggestive scenes. I found myself closing my eyes during one scene where I just didn't want to have to see what was happening anymore.
I wasn't checking my watch throughout my viewing of Hellbound, and i had such a blast with all the crazy concepts that this has catapulted itself into one of my very favorite 80's horror movies.
A tremendous amount of this film relies on the concept of medical malpractice and a shrugging of ethics being scary, which finds a new foothold today.
While the plot is a little strained, this is the stuff that a true 80's horror fan will cream their pants over.
Score
9/10