Podcast: Play in new window | Download (Duration: 1:33:25 — 215.4MB)
Subscribe: Google Podcasts | Spotify | Amazon Music | Pandora | iHeartRadio | Stitcher | Podchaser | TuneIn | Deezer | RSS | More
We watched The Mummy from 1999 with Brendan Fraser and Rachel Weisz and were reminded of a simpler time, when unlimited double handguns were the solution to all of life's little problems.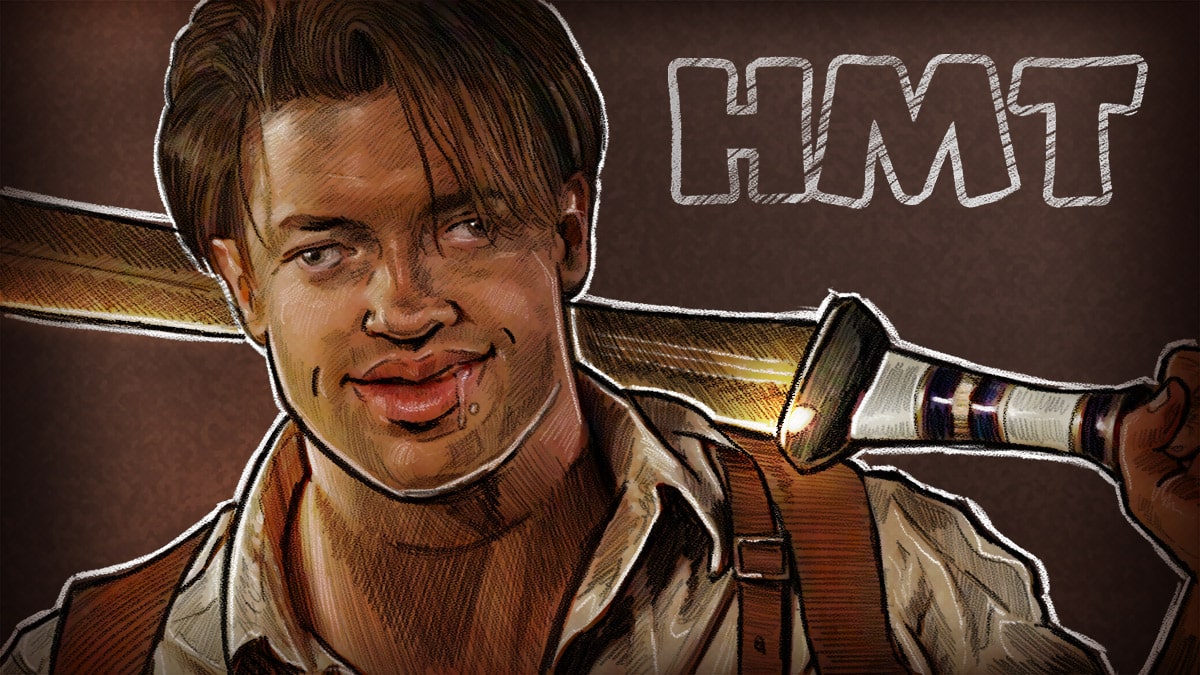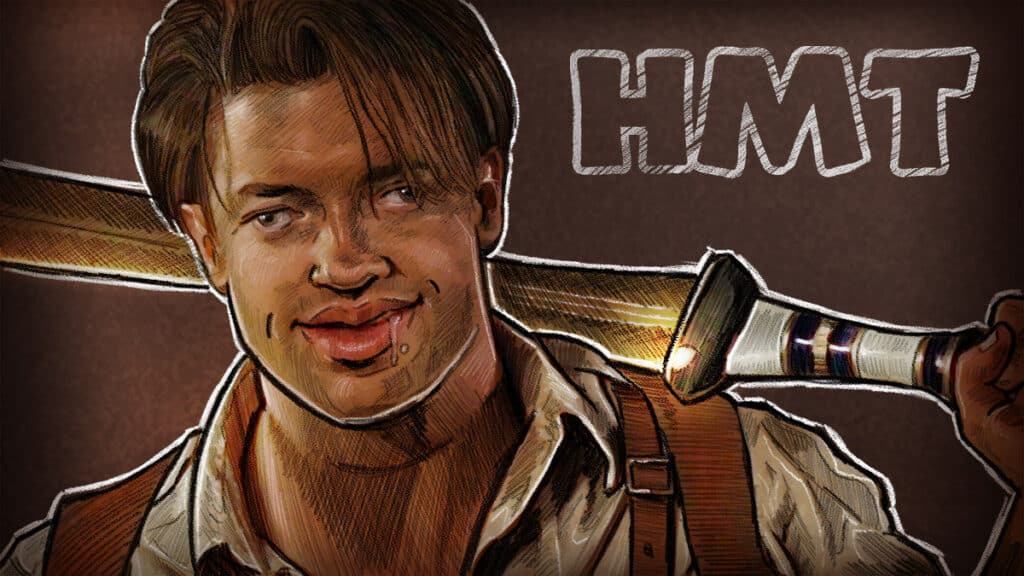 @dgoebel00 on Instagram provided this amazing artwork. Follow him and check out his website.
Synopsis
In a story as old as time, grave robbing, gold digging, westerners invade the ancient city of Hamunaptra and steal the life and death savings of a napping Egyptian Pharaoh.
The Pharaoh, played by a man who should be named Billy Zane, but who is actually named Arnold Vosloo gets re-animated and seeks to re-animate his girlfriend so they can fuck from beyond the grave.
Brendan Fraser has guns, a dashing smile, and a seething hatred of unspent shells. Rachel Weisz is a bookish librarian who is swept up in this action romp and soon gets more mummy than she bargained for.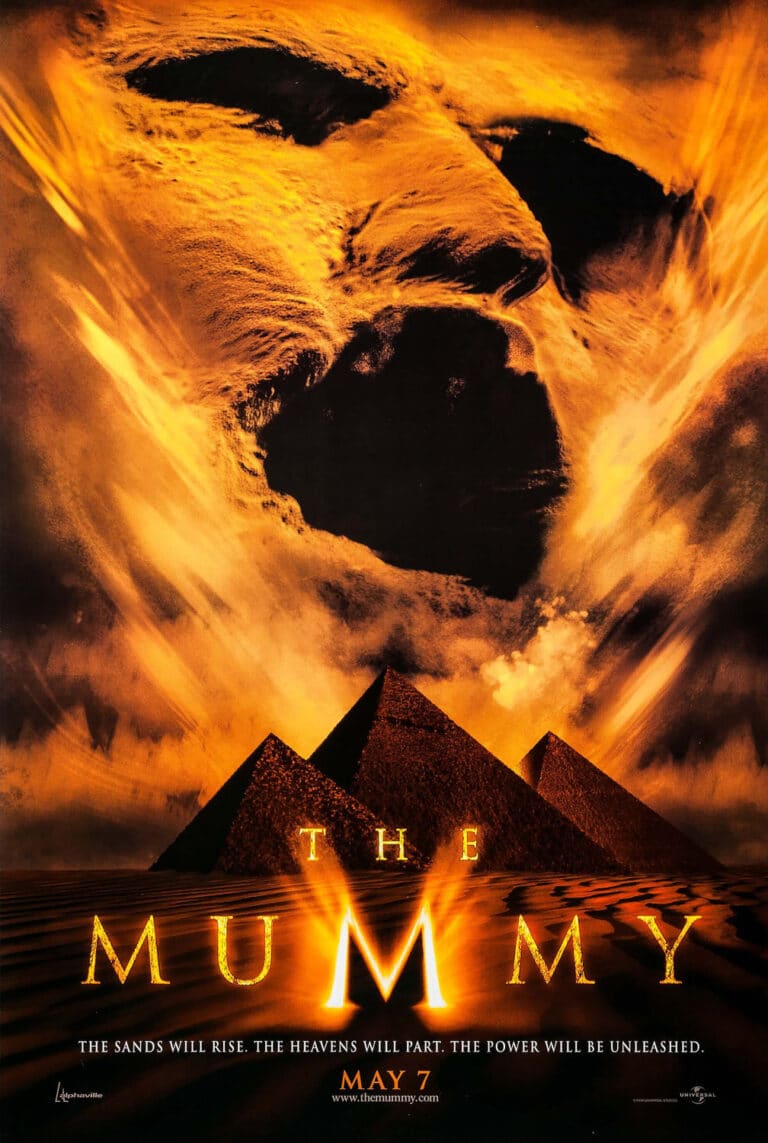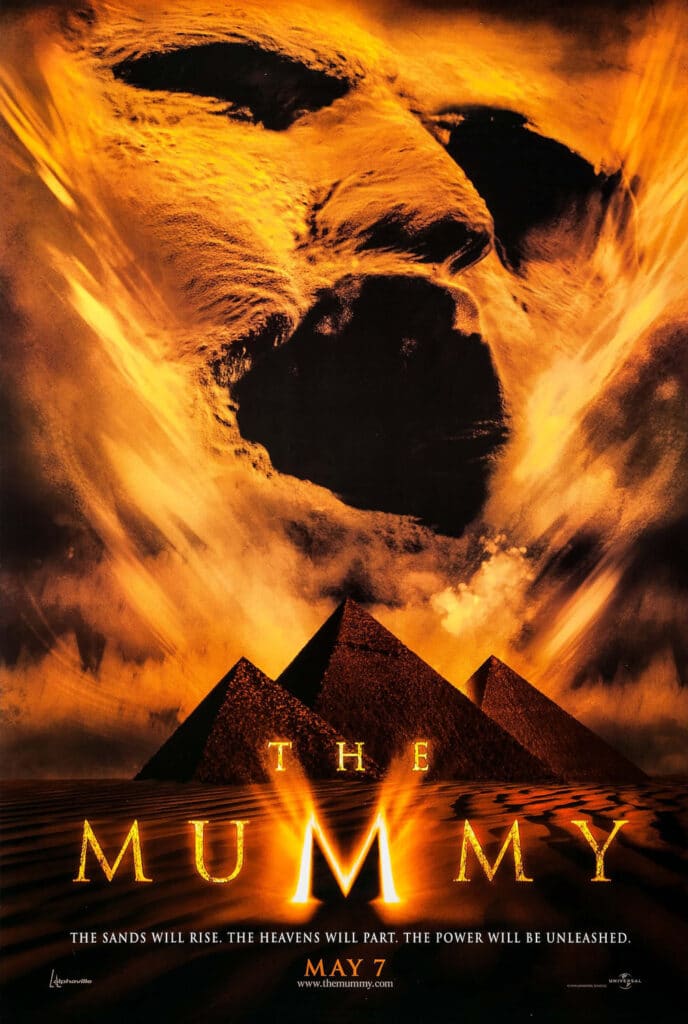 Review
You've probably heard of Indiana Jones and Die Hard – well what if I was to tell you those movies birthed a third, superior movie starring Brendan Fraser?
You would say, "Fill me up, daddy!"
Then I would slam The Mummy into your VHS player and smack your mother in the face before I sent you to the underworld of ecstasy by hitting the "Play" button.
The Mummy doesn't give a shit what you think about reality. It sends an army of the undead and a swarm of Egyptian beetles called scarabs to eat you. Scarabs don't eat you alive by burrowing under your skin, but The Mummy doesn't give a shit.
It wants you to sit down, shut up, and have a blast – and by god you will.
It's a movie that keeps it simple in the most impressive way possible. Any braindead dumb dumb can follow this plot, and that's not a bad thing.
Fraser makes funny faces, and is so handsome that I am unsure of my sexuality.
Weisz reaffirms my sexuality by speaking Hebrew while showing bountiful cleavage.
Beni makes for an appropriate slime ball helper to evil incarnate.
There's blazing guns, exploding mummies, sexy mommies, bugs that eat you from the inside out, angry Americans, ugly Americans, and CGI from 1999.
What kind of red blooded white female would I be if I scored this any lower than a 10/10?
Score
10/10
Disc Review
Check out Max's podcast on Youtube.