Podcast: Play in new window | Download (Duration: 1:20:29 — 73.7MB)
Subscribe: Google Podcasts | Spotify | Amazon Music | Pandora | iHeartRadio | Stitcher | Podchaser | TuneIn | Deezer | RSS | More
We watched Terrifier 2 and were treated to a homage to 80's slashers with a runtime of a Lord of the Rings movie.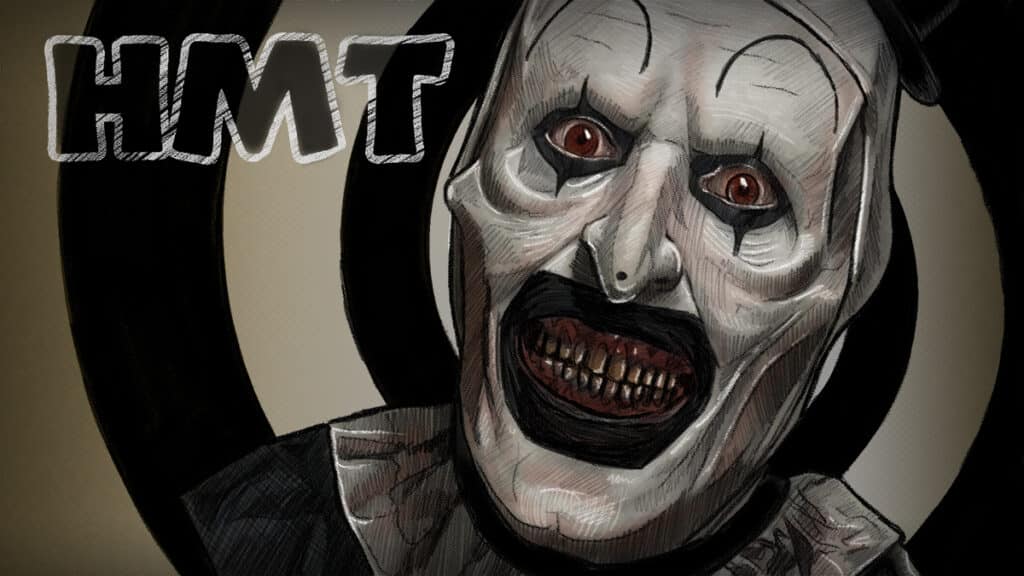 @dgoebel00 on Instagram provided this amazing artwork. Follow him and check out his website.
Synopsis
A year after his original massacre, Art the Clown (David Howard Thornton) returns to terrify Miles County. This time instead of killing random people, he seems to have an agenda and a renewed sense of humor.
Art targets the friends and family of Sienna (Lauren LaVera). He is twisted, hateful, and worst of all – inappropriately humorous.
As he mutilates kids and adults alike, he kind of helps to bring Sienna's family together, which is as weird as it sounds.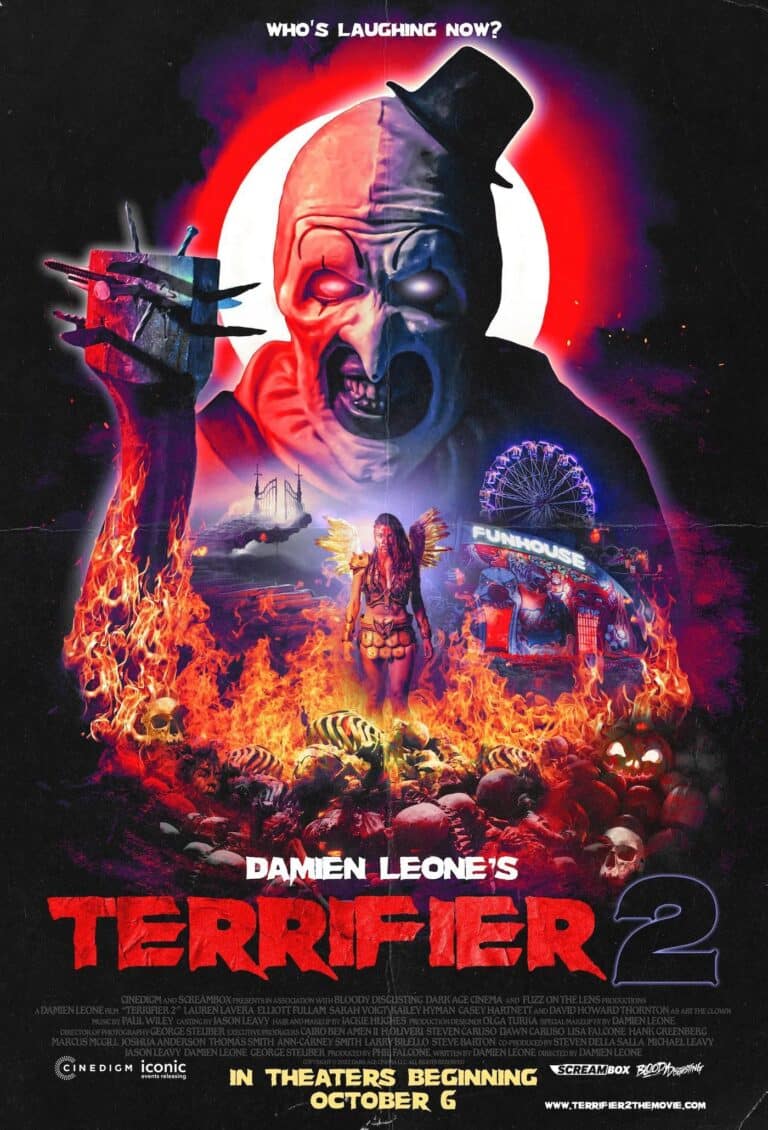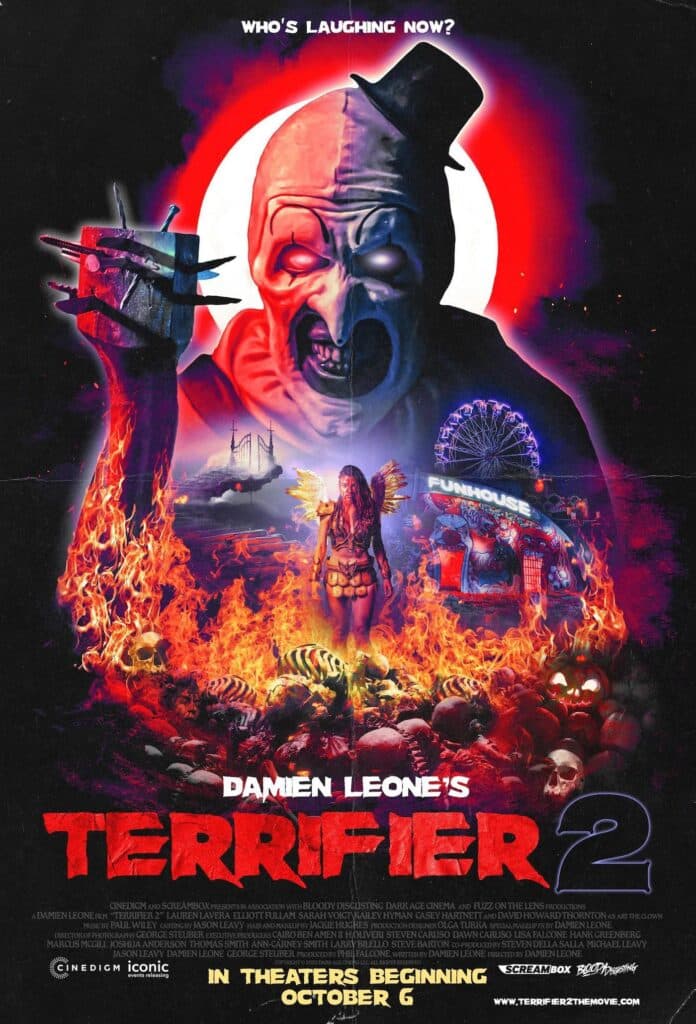 Review
This is the third Art the Clown effort by writer/director Damien Leone, who was obviously beaten by his father as a child.
I think that it's fair to say that Art the Clown has earned a place among the likes of Michael Myers, Jason, and Freddy, although his brand of slasher is a much more horrifically violent one, with a kind of through the looking glass feel to the whole thing.
Terrifier 2 is the longest slasher I've ever seen. It's fucking long. It's longer than The Return of the Jedi by 20 minutes!!
Lots could have been left on the editing room floor. This movie has so much extra dialog and mood scenes that I question whether or not they were just going for some kind of record.
Does the runtime make it bad? No, it just makes it less good.
Terrifier's brand seems to be astonishingly fucked up gore set to slapstick and deadpan comedy. Some of the kill concepts in this are truly gruesome and will never leave your mind.
Is this movie good? I don't know, it's not my favorite thing to see horrendous gore, but I have to say, if I am going to see horrendous gore, I would choose to see it with Art the Clown. He a pretty funny guy.
This is not a real movie to me, this is some sort of attempt at a world record. It's a pretty interesting thing to see. It pays homage to slashers of olde while cramming sex and blood down your gullet in a way that truly sickens me and makes me want to ask, "what is wrong with kids these days?" But that's the whole point.
If that sounds like a good time to you, you probably didn't need to listen to my review.
Score
6/10