Podcast: Play in new window | Download (Duration: 1:27:50 — 80.4MB)
Subscribe: Google Podcasts | Spotify | Amazon Music | Pandora | iHeartRadio | Stitcher | Podchaser | TuneIn | Deezer | RSS | More
We watched the Hobbit and were transported to Middle Earth to find gold, truth, and destiny.
Synopsis
A Little person named Bilbo is whisked away from his home by other little people and their enablist wizard friend named Gandalf the dick.
Bilbo is forced to do the bidding of the Dwarves for the entire trip and every single time he asks, "are we there yet?" they threaten to turn the car around, but they never do.
Eventually Bilbo is forced to steal some stuff from drug addicts and then stuff gets real weird.
Everyone gets more gold than they bargained for.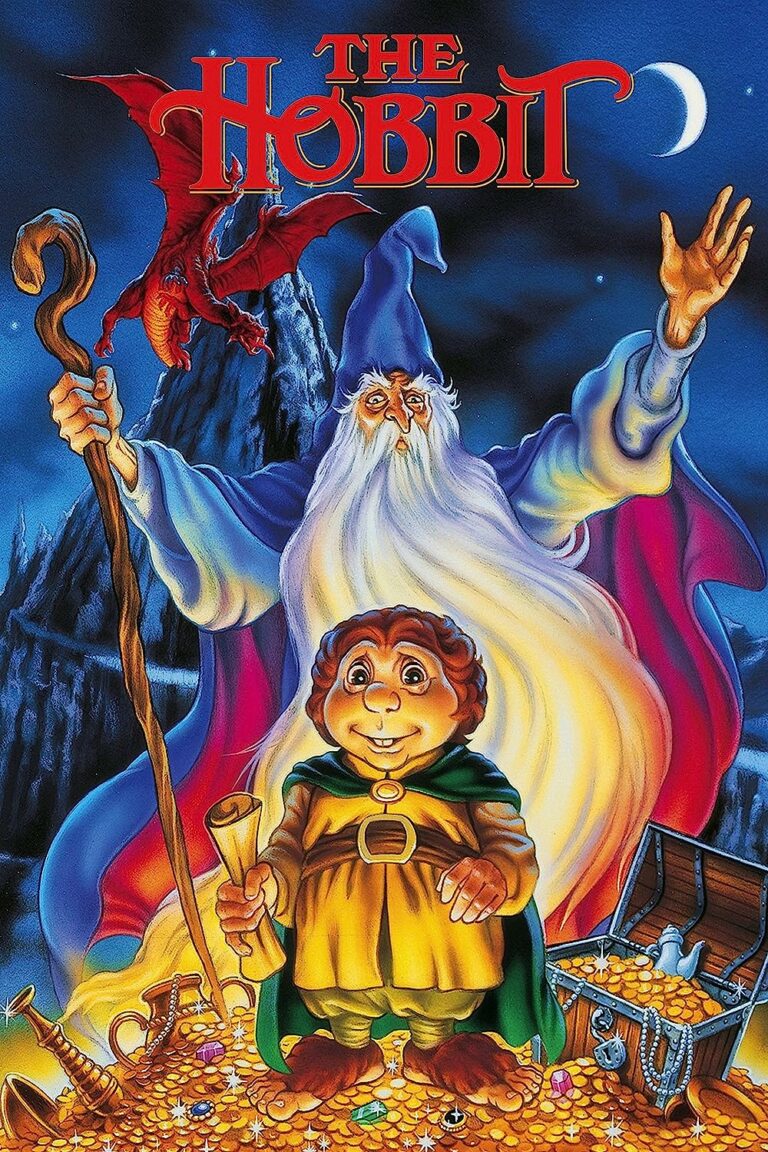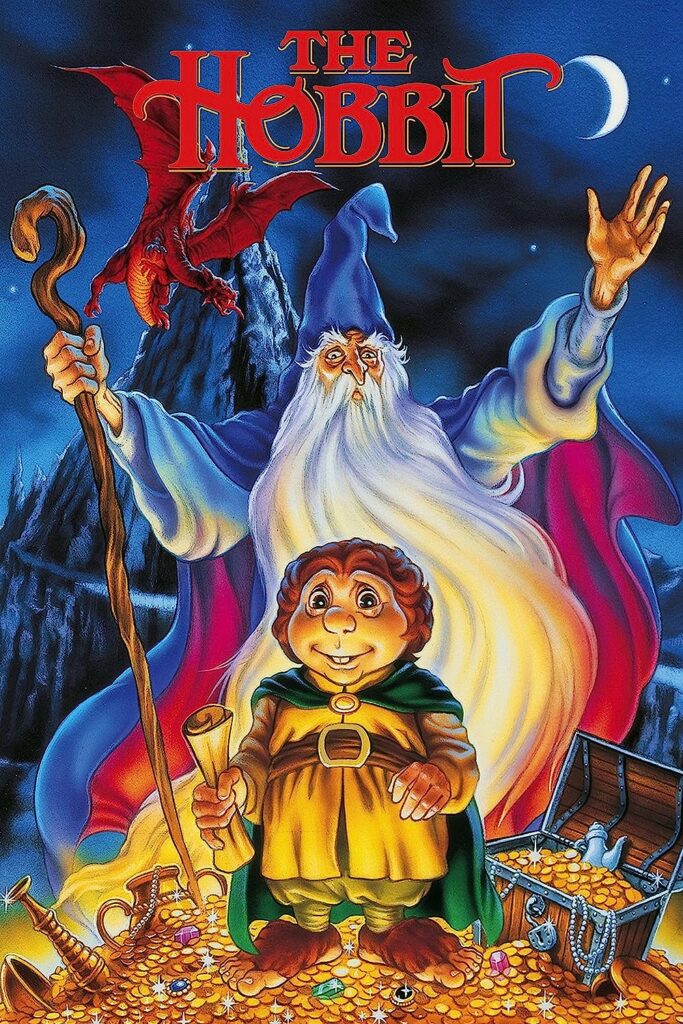 Review
If you want to see one of the quintessential movies from my childhood, this is it. The art direction is strange and alluring, the story is neatly trimmed down to fit the 90 minute format, and it's one of the best stories ever told.
The songs are fun, and have that folky 70's feel. The voice actors fit their roles perfectly, and the adventure feels great.
Much of the creature design is very intense and scary for a cartoon that was probably aimed at kids, but I feel like this is one of the bonuses of growing up in the 70's and 80's.
Producers didn't pander, they made cool stuff that adults and kids would want to see because they couldn't look away.
This was a made to be a television special and was animated by Topcraft, who was the precursor to Studio Ghibli.
Much of the original critical reception of the movie had to do with the strange, Japanese style animation that audiences were not familiar with at the time. More of the reception for the film was glowing, and it even won a Peabody Award. It was nominated for a Hugo but lost to Star Wars.
I love this movie with all my heart, it got me started in fantasy and horror and I wouldn't be the person I am today had it not been for renting ten thousand times on VHS.
Score
10/10