Podcast: Play in new window | Download (Duration: 1:20:11 — 73.4MB)
Subscribe: Google Podcasts | Spotify | Amazon Music | Pandora | iHeartRadio | Stitcher | Podchaser | TuneIn | Deezer | RSS | More
The Village was voted on by our patrons who have very good taste, because this M. Night movie still works.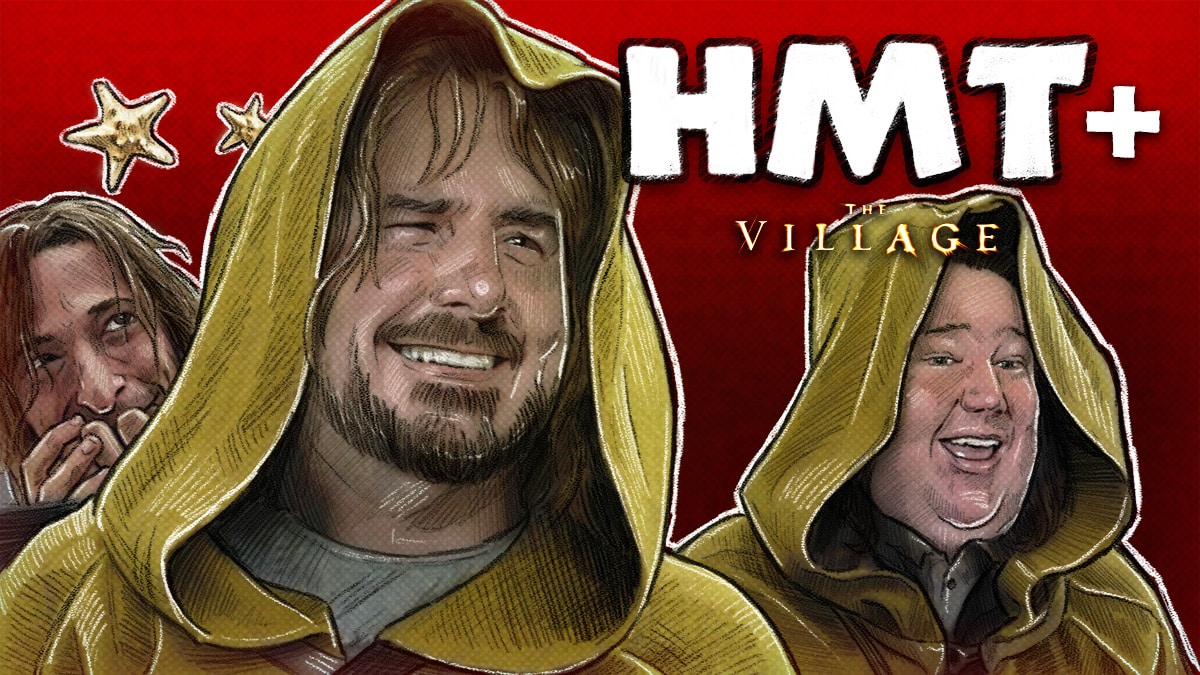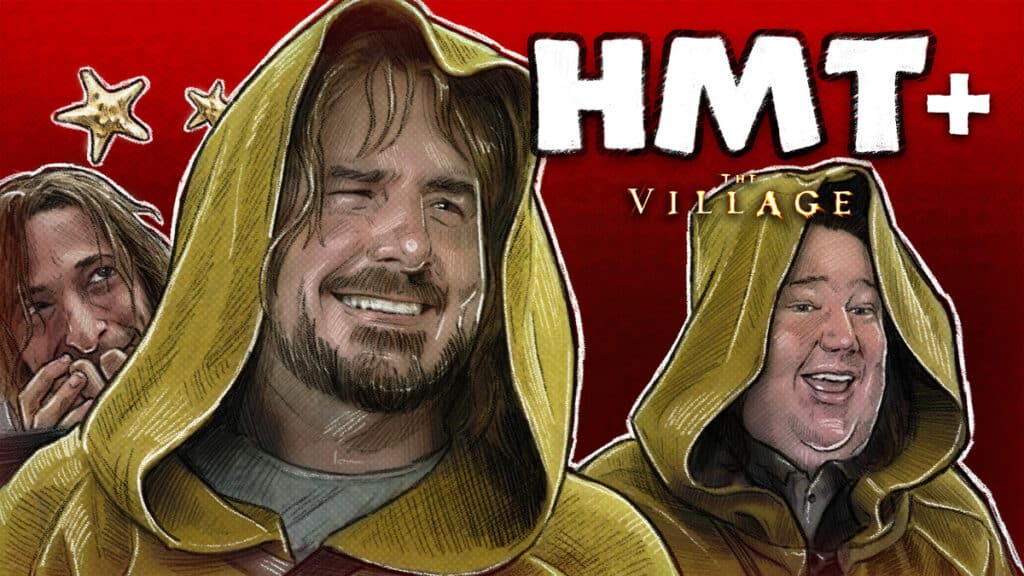 @dgoebel00 on Instagram provided this amazing artwork. Follow him and check out his website.
Synopsis
The Village is the story of a community that sequestered themselves in the woods to avoid the evils and pain caused by the world at large. Set in the late 1800's the community is full of interesting and varied people.
But not all is well in the village – there is an evil that lurks in the forest, kept at bay by certain colors and a tenuous truce that has been struck with the creatures.
Ivy Walker (Bryce Dallas Howard) and Lucius Hunt (Joaquin Phoenix) fall in love and are set to be married when a violence occurs, leaving Lucius close to death.
The blind Ivy must face the terrors in the woods and the evils of society in order to save her new love.
Everyone gets more irony than they bargained for.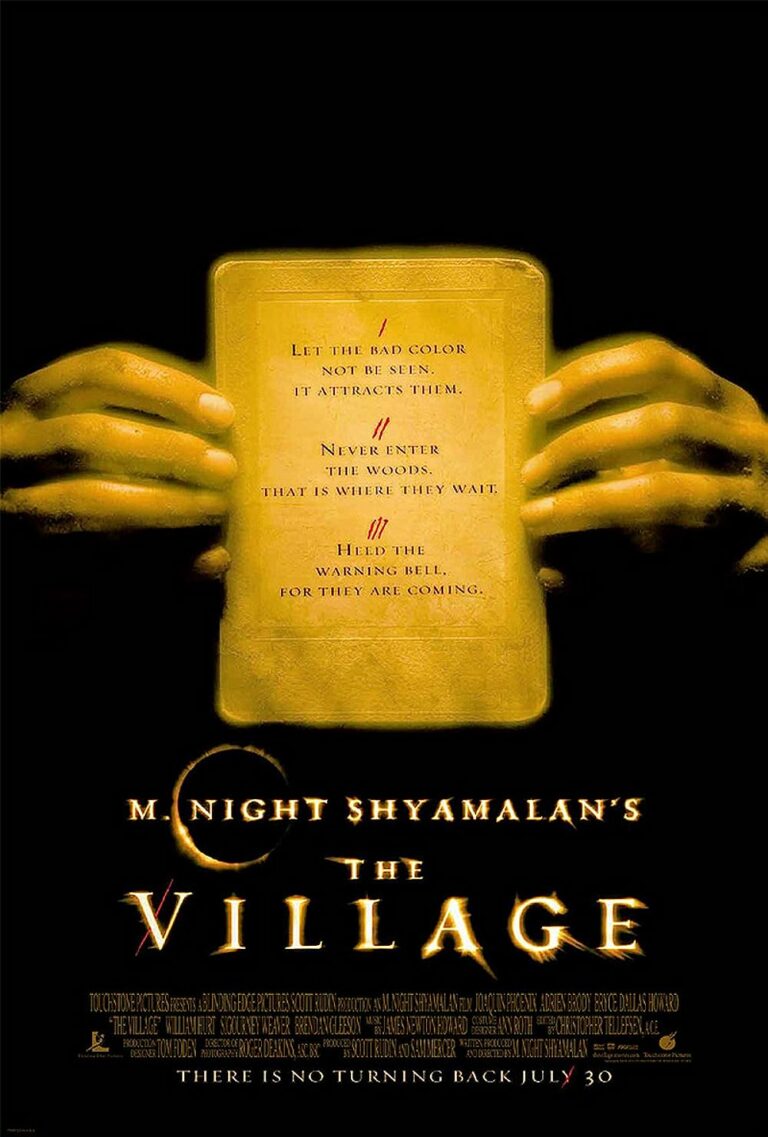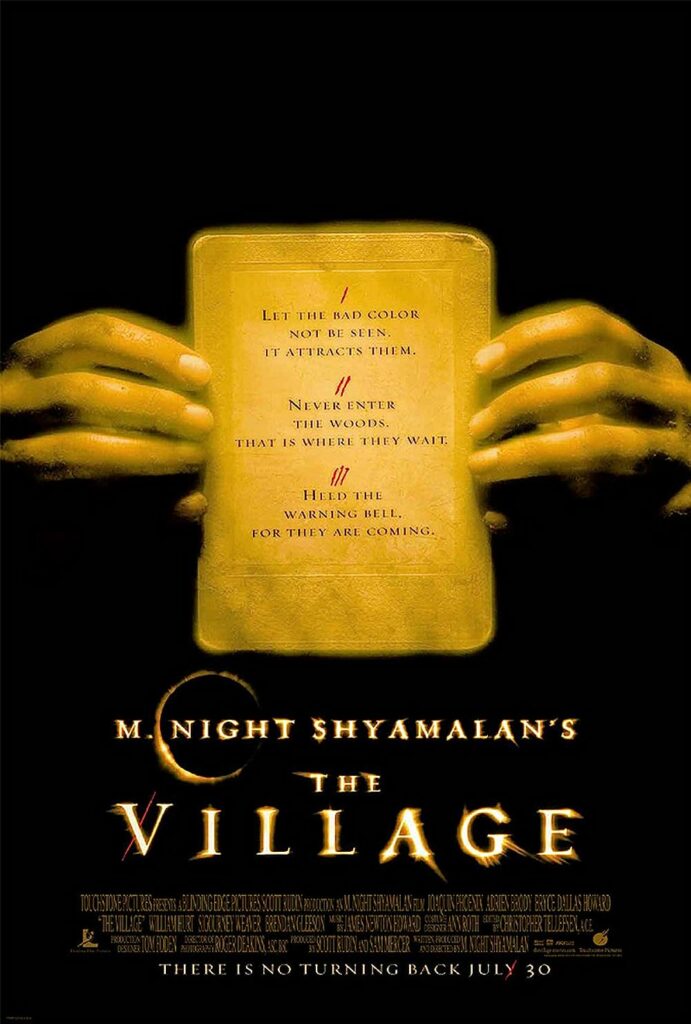 Review
The Village is a fun thriller with a stellar cast and some interesting concepts. The acting is interesting and well performed, the script is slow and intentional, and it provides lots of fall atmosphere.
A lot of people bag on movies by M. Night Shyamalan that aren't The Sixth Sense, but honestly they aren't giving him his due.
The Village explores interesting emotional territory in allegory. It poses the questions of building emotional walls by putting up real walls.
It's also a really fun period piece to boot. Where else can you find Sigourney Weaver, Joaquin Phoenix, Bryce Dallas Howard, Adrien Brody, Brendan Gleeson, Judy Greer, and Jesse Eisenberg all in one place?
The thing that I cherish most about this movie is the devotion to atmosphere. It's spooky and stark, set in the woods of New England and it just feels like Halloween.
The creature design is effective and the scares are appropriate for young and old alike.
Score
9/10