Podcast: Play in new window | Download (Duration: 1:27:49 — 80.4MB)
Subscribe: Google Podcasts | Spotify | Amazon Music | Pandora | iHeartRadio | Stitcher | Podchaser | TuneIn | Deezer | RSS | More
Dungeons and Dragons: Honor Among Thieves is a fun, action/comedy that makes you wonder why it took so long to get a decent D&D movie made.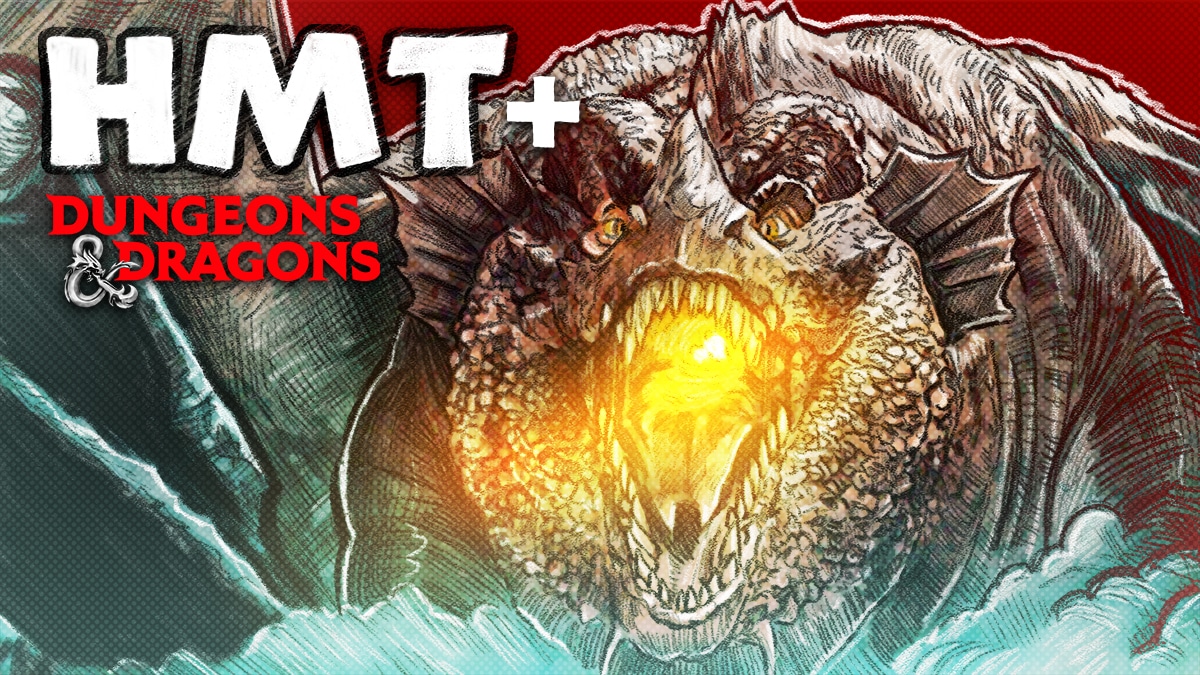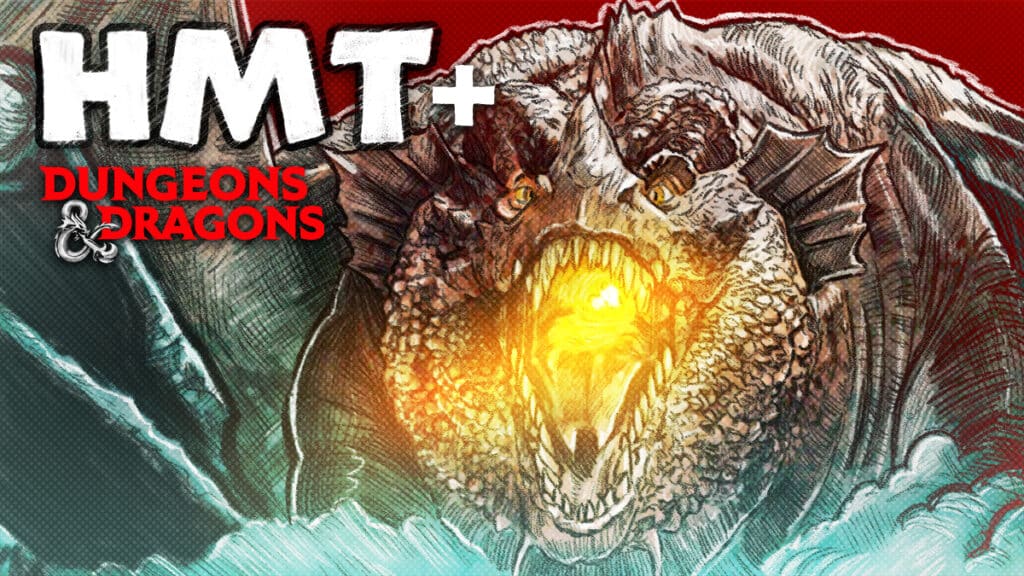 @dgoebel00 on Instagram provided this amazing artwork. Follow him and check out his website.
Synopsis
A charming thief with nothing to lose and everything to gain embarks on an epic quest to find a party of like-minded ne'er-do-wells who will help him obtain a long lost relic.
This plucky adventure takes a turn for the worst when evil red wizards start taking over the Neverwinter.
Will our band of fun and quirky characters pull off the heist of a lifetime, or will they end up part of the army of the dead?
Review
Dungeons and Dragons: Honor Among Thieves takes a game that historically has been considered one of the dorkiest, nerdiest, most basement dwelling neckbeardian IP's in the free world and attempts to make it appeal to general audiences.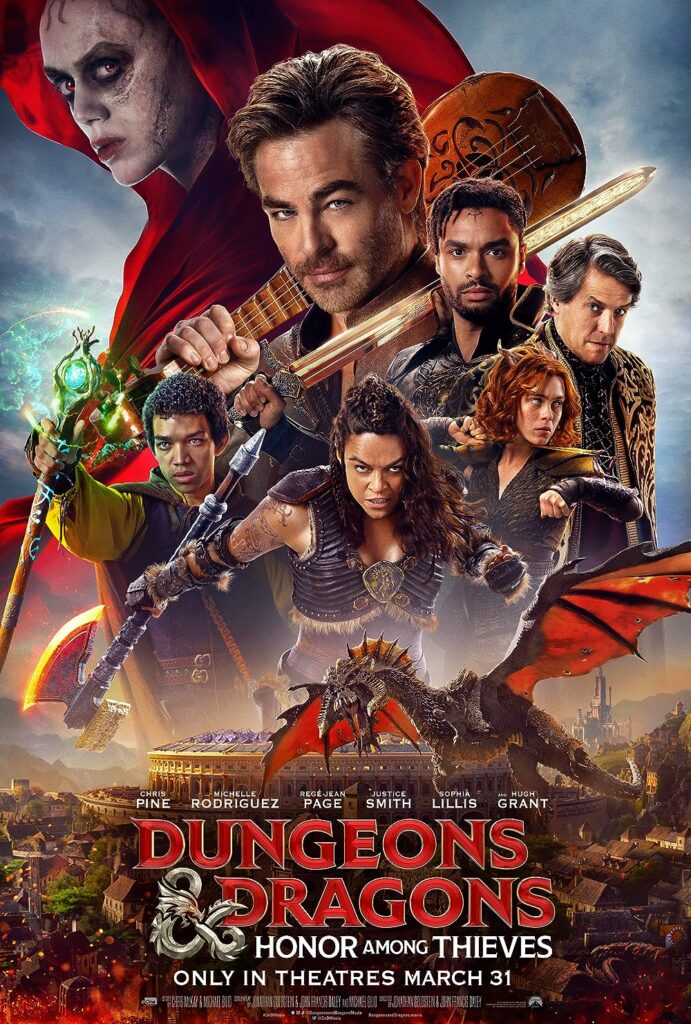 Somehow, they did it! They made Dungeons and Dragons digestible for your jock boyfriends, your football dads, and your Christian mothers Boggle groups.
Dungeons and Dragons: Honor Among Thieves is a fun and easygoing romp through an incredible fantasy world that isn't bogged down with over-ripe lore or too-serious stakes.
It's comedy chops are great, which really keeps the audience grounded almost as well as the fabulous casting.
Chris Pine, Michelle Rodriguez, and Hugh Grant anchor the cast and keep everyone in lockstep for the duration.
The pacing is appropriate and holds everyone's attention by constantly showcasing some of the coolest fantasy world elements I've ever seen.
If Star Trek can have a resurgence there is absolutely no reason Dungeons and Dragons shouldn't too. This IP has some of the most detailed and thorough content in the entire world, spanning the tabletop games, multiple book series, and dozens of video and card games.
What we get in this movie is lots of fun, tons of great laughs, some astonishing eye candy, and the most generic of plots and stakes.
Sometimes generic is alright, and this is the exact case that proves that point. No one wants a deadly serious Dungeons and Dragons movie. No one plays a deadly serious game of Dungeons and Dragons.
It's fine that the story and plot are generic and somewhat foggy. Will it win awards and be lauded throughout time? No, but it won't go down as a failure and an embarrassment to nerds everywhere.
Score
7/10