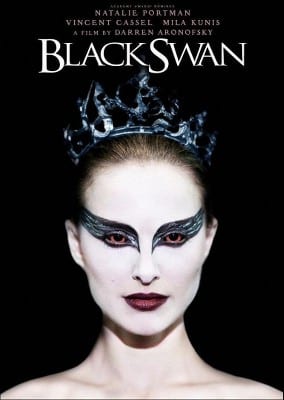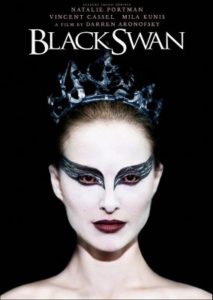 When we originally started the podcast, I thought we had picked a pretty good, well-defined niche. However, as David and I started discussing what kinds of movies we could watch and review on the podcast, we ran up against an interesting question: what counts as a horror movie? It seems like a simple question, but when you start thinking about it, many of your assumptions about what defines a horror movie can be easily challenged.
Does a Horror Movie Need to be Scary?
For example, does a horror movie have to be scary? What about comedic horror movies? I wouldn't be scared during many comedic horror movies, but they still use the same tropes and are considered legit horror movies because of it.
Does a Horror Movie Need to be Supernatural?
Some say that a defining characteristic is that there is a supernatural element. Well, not always! Many slasher movies are just a guy with a knife. Is Scream supernatural? One of David's favorite recent horror movies is The Invitation – there aren't any supernatural elements in it, but it is still considered a horror movie.
Genre Crossover
There are many movies from other genres that can count as horror movies as well. Looking at a list of thrillers, you will see many horror movies, and even more so if you look at psychological thrillers. The same goes for suspense movies as well. So if there is so much crossover, what differentiates these classifications?
Horror Vs. Thriller
Thrillers are often synonymous with horror movies. Look no further than Michael Jackson's Thriller.

What kind of movies did he portray in the music video? Werewolf and zombie movies.
Here's a list of Thrillers that toe the line for qualifying as horror movies:
In my mind, the delineator between thriller and horror movies is that Thrillers are often more focused on crime and "naturally occurring evil". I think the Thrillers that crossover into being considered horror movies involve the supernatural, or have more gore in the film.
Horror Vs. Suspense
Suspense has just as much crossover as thrillers with horror movies. Suspense is more of a tactic or storytelling device than a genre, but many films are still labeled as "suspense movies".
Suspense is a state of uncertainty, anxiety, or anticipation about an outcome. Pretty much every story should elicit some amount of suspense to keep you interested in what comes next, but suspense movies take it to the next level.
Here's a list of thrillers that toe the line for qualifying as horror movies:
The delineator between suspense movies and horror movies is often determined by the ending of the movie. Many horror movies end with a supernatural reveal in the last couple of minutes of the film. These same movies could have been classified as suspense or thriller if they ended with a more natural explanation. What if Get Out's ending was that everyone was just mildly racist and weird? Well, it would be very unsatisfying, but all the set up would have been just as accurate and unsettling.
Is The Threat Malicious or Natural?
One of the definitions that my wife came up with was whether or not the threat was natural or supernatural. It's a horror movie if the threat is evil and/or anthropomorphized with a motive, and it isn't a horror movie if the threat is just nature.
Here are some movies that toe that line:
Each of them has horror movie tropes and some of them have pretty gory scenes. However, they are often not even looked at as horror movies.
This also brings up an interesting question about monster movies. Are all monster movies, horror movies? Are Jaws and Moby Dick monsters, or just animals in an adventure story? It gets more complicated within the context of the movie's universe. Within the context of the story, the threat may be explained as natural but previously unknown. This is the realm of sci-fi horror. Within the context of the film, Xenomorphs (Alien), Graboids (Tremors) and Dinosaurs (Jurassic Park) are all naturally occurring, or resurrected from extinction.
So What Makes it a Horror Movie?
The more I think about it, the more I don't know what classifies a movie as a horror movie. There is so much crossover between thrillers, psychological thrillers, horror, monster, and suspense movies that it's hard to find a distinction. Sometimes studios choose a genre for branding purposes. Black Swan could have easily been classified as a horror movie, but since it was defined as a psychological thriller, it won an Oscar. I think it comes down to the same definition as the supreme court's definition of pornography: "I'll know it when I see it."