Pitting Michael Myers against Jason Voorhees
Everyone loves a good rivalry. If they didn't, we wouldn't see those obnoxious "Team (insert name here)" t-shirts all the time. We can thank Twilight for giving us something we never asked for with their Team Jacob and Team Edward nonsense. However, if it proves one thing, it's this. People love competition between a few solid options. So we ask the question, "Who wins in Halloween Vs. Friday the 13th?"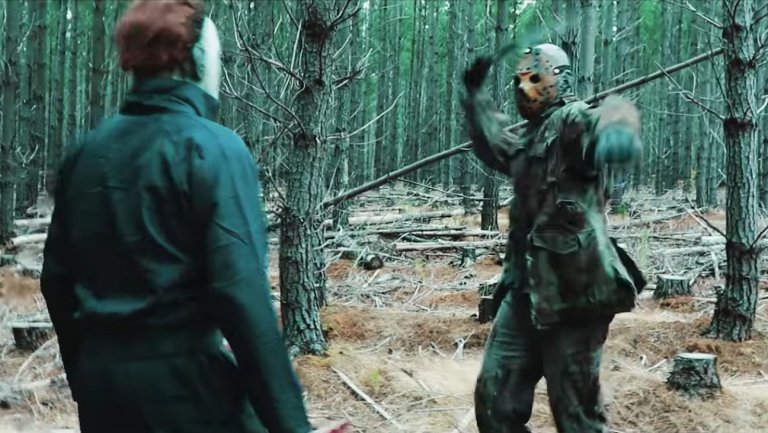 Biggie vs. Tupac – what's up, 90s lovers? Michigan vs. Ohio State. Yankees vs. Red Sox. Hulk Hogan vs. Andre the Giant. Hell, Coke vs. Pepsi. Don't act like you don't have a favorite of something and despise the rival option. The horror genre is no different. When it comes to the king of masked slashers, a couple of distinct names come to mind: Michael Myers from Halloween and Jason Voorhees from Friday the 13th. So who takes home the golden knife/machete? Let's break it down.
I will be judging on three factors:
Creep Factor/Personality
Backstory
Kill Style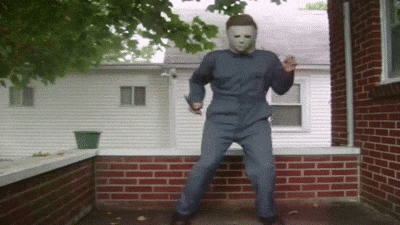 Michael Myers
Referred to as the shape in the first two Halloween films, Michael is likely the serial killer with the least amount of personality. Is that to his detriment or does it add to his creep factor? It depends on whom you ask. He also isn't stealthy, but apparently, that's not a requirement for slashers. In fact, it's probably required that you're NOT stealthy. We've all yelled at the TV as some scared girl trips and falls over things that don't exist while the slowest human on earth walks at a snail's pace behind her with zero urgency. Is this a murder or a walk in the park with my grandmother? It's hard to tell.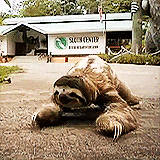 Creep Factor/Personality: 6/10
Michael gets a high creep factor because he's exactly that: a creep. He stands aimlessly outside of girls' windows like a peeping tom with no shame. He saunters behind people like a stalker. He doesn't understand basic social cues. Which can be funny, but ultimately is pretty creepy. No, thanks. Michael also has a lack of humanity, which I find disturbing. As I stated before, Michael has no personality, and that was largely the point in the creation of his character.
He was meant to be dead behind his eyes with no real human distinction other than his form. It's this lack of association and this emotionless "kill just to kill" mentality that makes him scary. Humans experience fear when they encounter something they can't explain. When Michael's motives feel lost we're left to wonder why someone would do such horrendous things if there really isn't a reason why. How does someone like that even exist?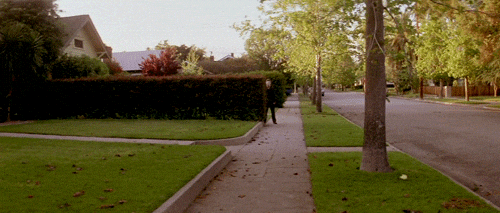 Backstory: 3/10
The backstory for Michael depends on which Halloween universe we're talking about. In some films, he has unfinished business from the very first movie. In other films, he is constantly in search of his sister so he can finally kill her. It's all very sketchy and there are large holes in it depending on which set of Halloween movies you're watching. It's this scattered inconsistency and my lack of patience for it that makes me rate this portion of his slasher "makeup" so low.
Kill Style: 5/10
If I were rating this on his ridiculous lack of intent to kill people alone, this would be lower. I prefer my slashers to get a little cardio in on their kills, don't you? To me, someone running quickly behind their prey is far more alarming to see than the slowest walk in history. It makes me wonder: Michael, you want to kill this person, right? I'm just saying, you don't seem very dedicated. However, I think once he is actually killing someone it is menacing.
There are even moments as he kills or is attempting to kill that he tilts his head and stares as if to examine people like they are his prey. It's all very "cat and mouse" which I think builds suspense. That is if it doesn't bore you first. If that doesn't scream psychopath, I'm not sure what does.
Michael Myers Total Score: 14/30
Jason Voorhees
Jason wasn't always the hockey-masked maniac we've come to know him for. Horror fans know he didn't pick up the iconic hockey mask until the third film, Friday the 13th Part III. When it comes to 80s slashers, he and Michael could be from the same horror neighborhood.
Creep Factor/Personality: 7/10
I mean, just look at him. Something about Jason's physical stature is intimidating and menacing. He's a giant brute with a large machete for crying out loud. When it comes to his examination of those he stalks, he takes on the Michael Myers head tilt which adds to his creep factor.
When it comes to personality? He doesn't have one. Which adds to his creep factor. Jason, like Michael, also appears to be bred from evil. While it appears some kills could have meaning, largely they don't. People gather to tell scary stories in the dark around campfires and with flashlights to spook each other with legends like Jason's. This element gives him an edge.
Backstory: 7/10
What we know about Jason starting as early as Friday the 13th Part II is that he's a certified mama's boy. This already gives him an edge in the humanity department unlike his competitor, Michael Myers. We know significantly more about him as a whole than we do, Michael. Starting as a little boy who was bullied and then supposedly drowned due to negligence by his camp counselors to growing up as a recluse with no education or social skills, we actually have a shape to who Jason is as a person. He watches as his mother is beheaded by a camp counselor and goes on a killing spree anytime someone tries to open the camp.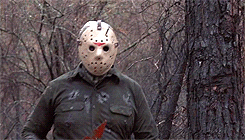 Kill Style: 7/10
Jason is strong and aggressive. While he never speaks and has no emotion, we know he has a sort of vengeful aggression and will stop at nothing until whatever is in his path is dead. He and Michael Myers are similar in this notion. His claim to fame isn't a slow walk behind whoever he is stalking. He moves towards his prey and he does so quickly. When Jason sets out to kill someone, we know he means it, and it's terrifying.
Jason Voorhees Total Score: 21/30
Michael Myers Total Score: 14/30
Results: Jason wins!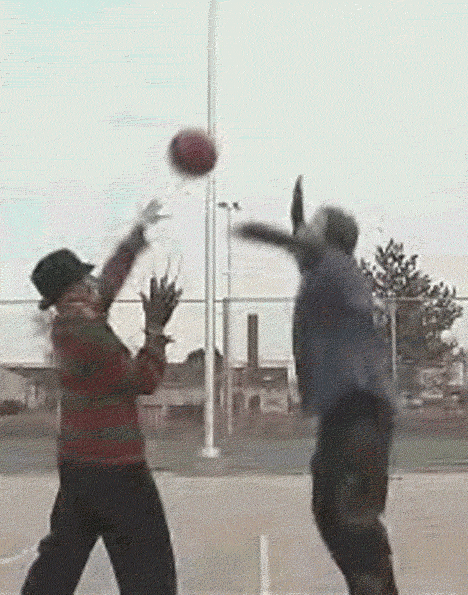 Overall, I'm going to hand the title of "King of the Masked Slasher" to Jason. Growing up, I always loved the Halloween franchise. However, if we're breaking down the makeup of the scariest slasher? We have to give it to Jason. The Halloween franchise has far too many inconsistencies and while Michael is very similar to Jason in the sense that both kill just to kill, Jason wins when all the other factors stack up.