Podcast: Play in new window | Download (Duration: 1:52:45 — 77.4MB)
Subscribe: Google Podcasts | Spotify | Amazon Music | Pandora | iHeartRadio | Stitcher | Podchaser | TuneIn | Deezer | RSS | More
We watched It Follows on Amazon Prime, and to me, it remains one of the very best movies released this century. I have seen this movie mentioned in many "Best of" lists and quite a few "Worst of" lists, so it's controversial, but it will give you something to talk about either way.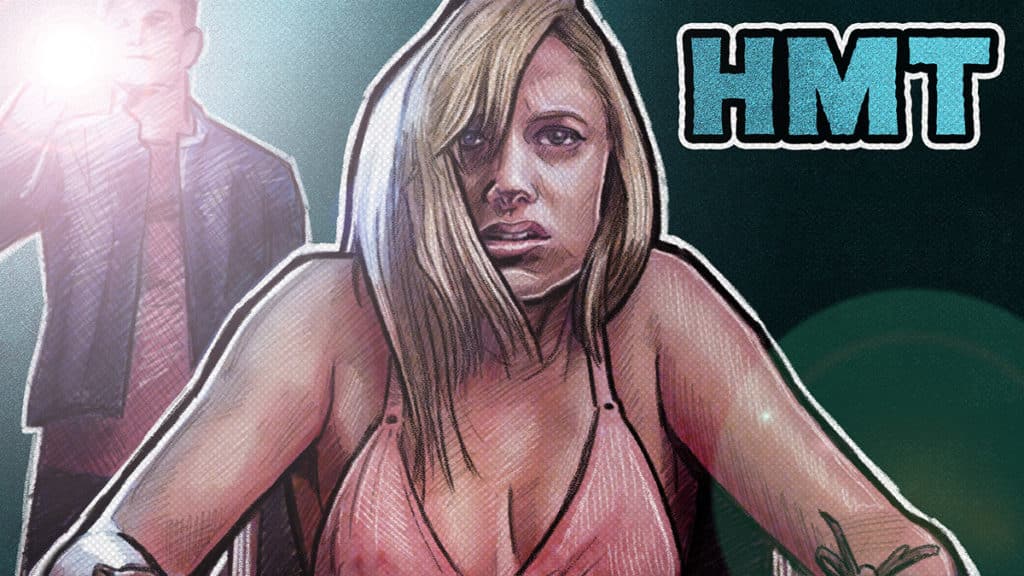 Synopsis
It Follows is a story that focuses on a group of kids and one girl, in particular, Jay (Maika Monroe).
At its outset, this is something of a romantic story that soon gives way to terror. As Jay's new relationship with Hugh blossoms, she allows herself a glimpse of happiness before being forced into hell.
It's hard to say much about It Follows without giving away spoilers, but suffice it to say there is a monster, and it follows specific, defined mechanics.
Review for It Follows
When I first saw It Follows, it was in theaters, and I knew nothing about it other than that it was a horror movie. When I walked out of that theater, I had a distinct impression that I had seen horror history.
The care that went into making everything about this movie is immediately apparent. The musical score, the framing, and attention to detail, the use of extras – it's flawlessly executed. Add to that a concept that is unique and taps into the core of our humanity, and I think you come away with a perfect movie.
It's more than just a chilling concept or a well-executed film – It Follows feels like a new thing in horror. It feels like a movement toward the conceptual idea of what drives horror. Strip down the overburdened tropes and monsters that make up what horror was for decades, and leave just the essentials.
Like it or hate it, I can promise you that this movie will give you something to debate with your friends about for years to come.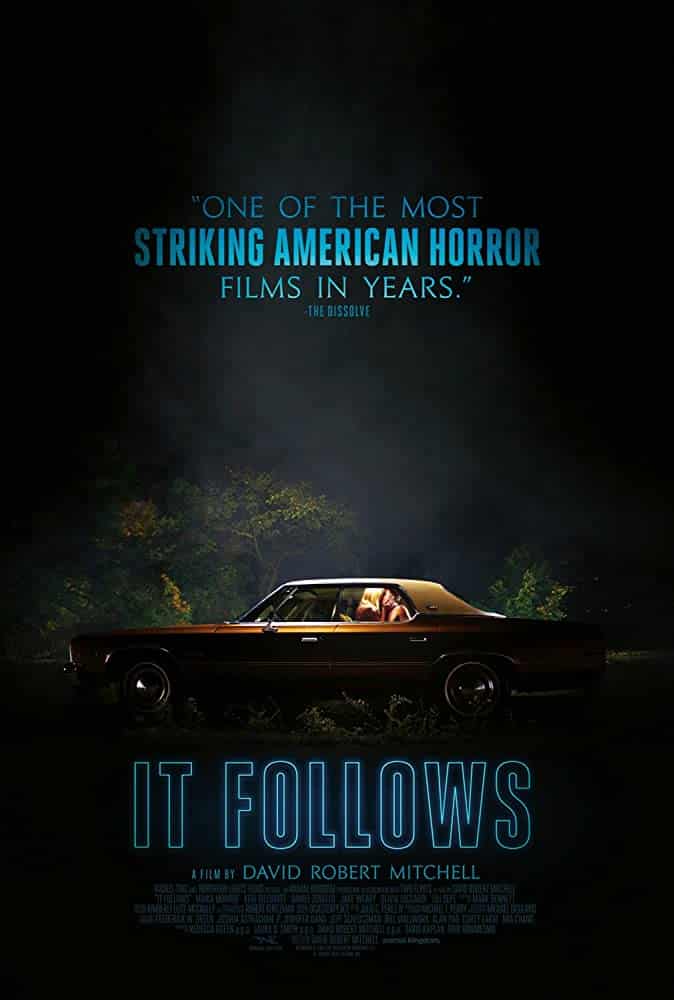 Score
10/10
Spoilers for It Follows
It Follows is such a wonderfully done movie that is so simple that once you understand what's going on, there isn't a whole lot to spoil. Instead, let's take a look at what works in this movie.
Endless Ambiance
The mood of this movie can be described as heavy melancholy, which is an exciting and unique choice in horror movies. The acting and the bleak settings tee up this feeling of sadness and innocence lost that works, especially with this perverse subject matter.
The acting is especially impressive when you consider that there are almost no adults at all in It Follows – just a bunch of teens. They all feel real, and they all seem like they are being left alone by uncaring or unavailable parents. These teens bond and end up sleeping wherever they end up at night.
The setting shifts between suburban Detroit and abandoned Detroit. The use of abandoned buildings and houses adds to the ambiance in such a fantastic way without being full of effort. Maybe I enjoy the setting so much because we never get to see movies that are set in these bleak and downtrodden areas. Perhaps it's because I have a soft spot for Detroit.
Incredibly Perverse Subject Matter Done Right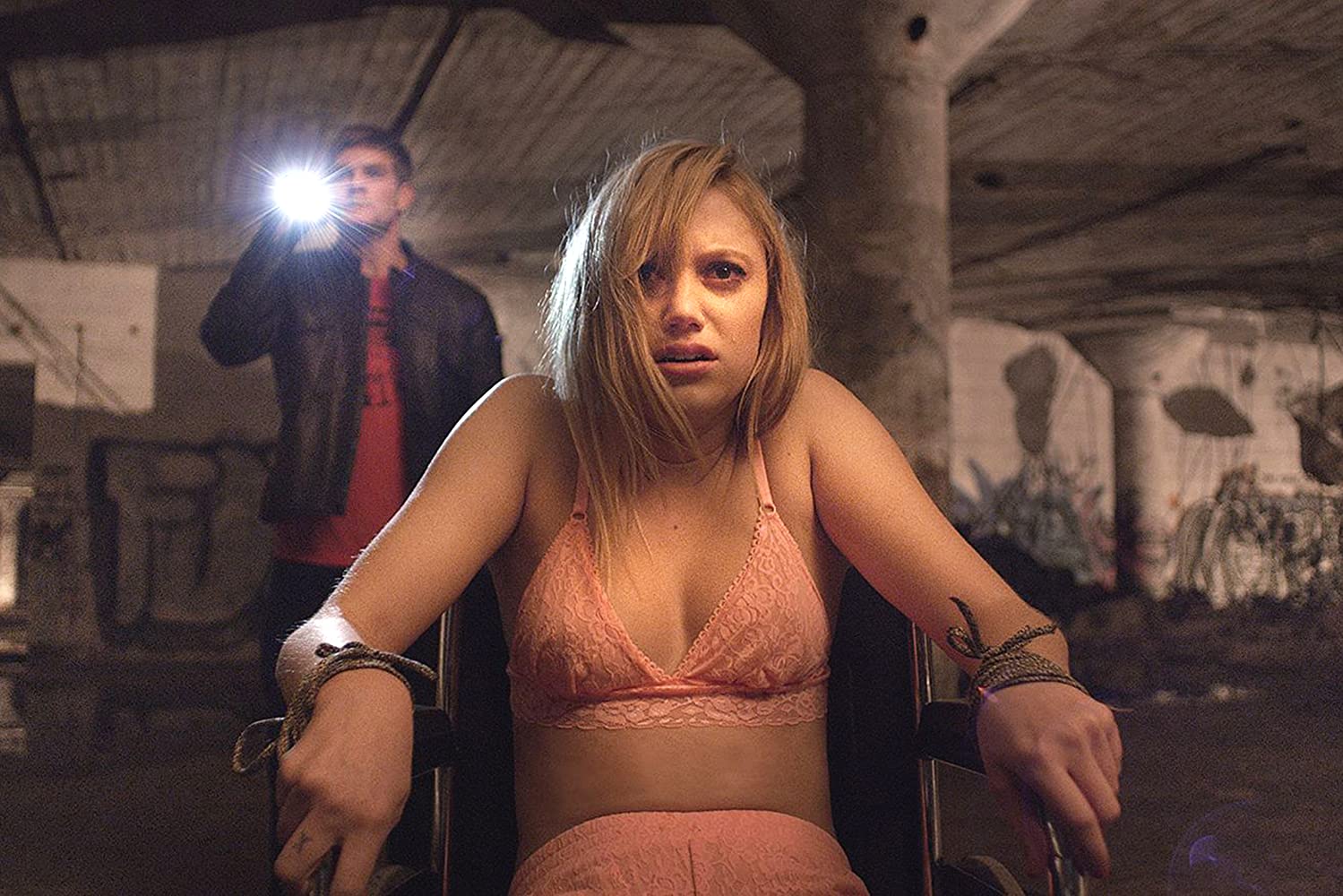 It Follows is about a shapeshifting, slow-moving monster that is a sexually transmitted disease. If you have sex with someone who is infected, they pass the monster's invisible leash to you, and suddenly you are granted the ability to see this monster.
The catch? The monster can look like anyone, even people you know and love. It can use these people to get to you and kill you; once you are dead, it moves on to the person who passed it to you.
It Follows could have been a raunchy sex-capade with a bunch of crass, boring, overused bullshit – but it's not. Every sex scene is either tender and loving, or a deception, and many instances of sex are merely insinuated and take place off-screen entirely. The result is a very classy and thought provoking film that doesn't take any of the easy routes.
Think about it. There are three ways to pass this disease on to the next person so you can avoid being killed by the monster:
You trick them into loving you and have sex with them
You love them and have sex with them whether they know you have it or not
You rape them
Those are the options and none of them are appealing.
Compelling Monster Mechanics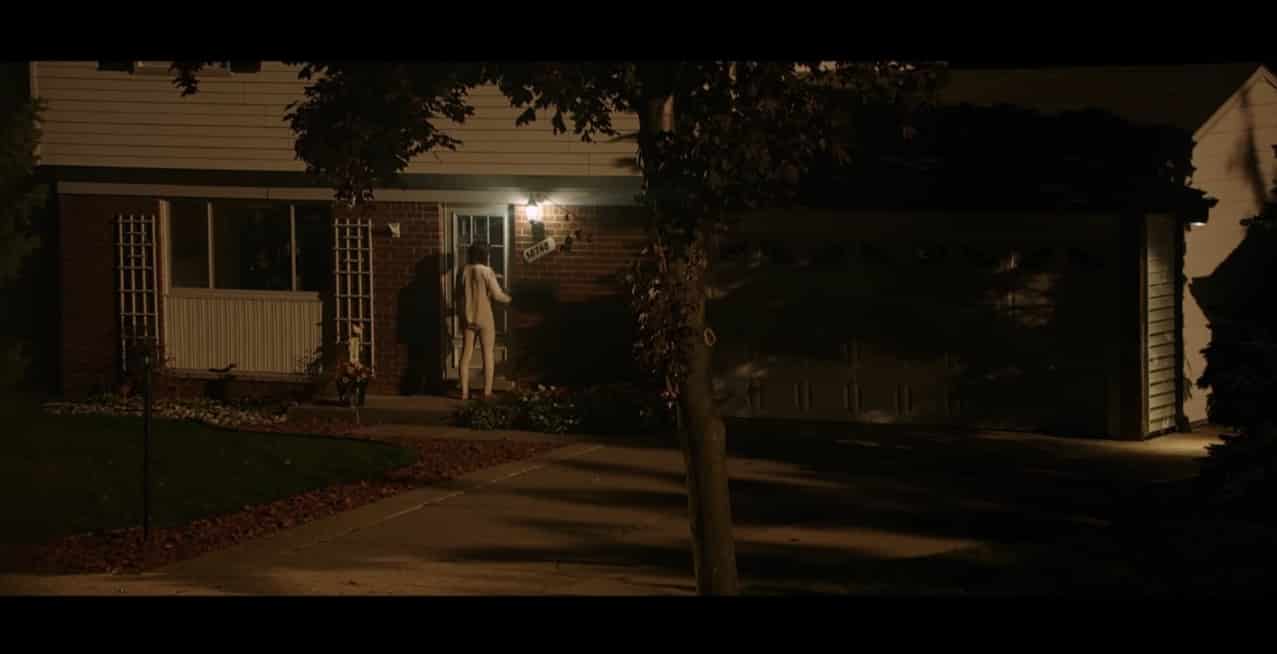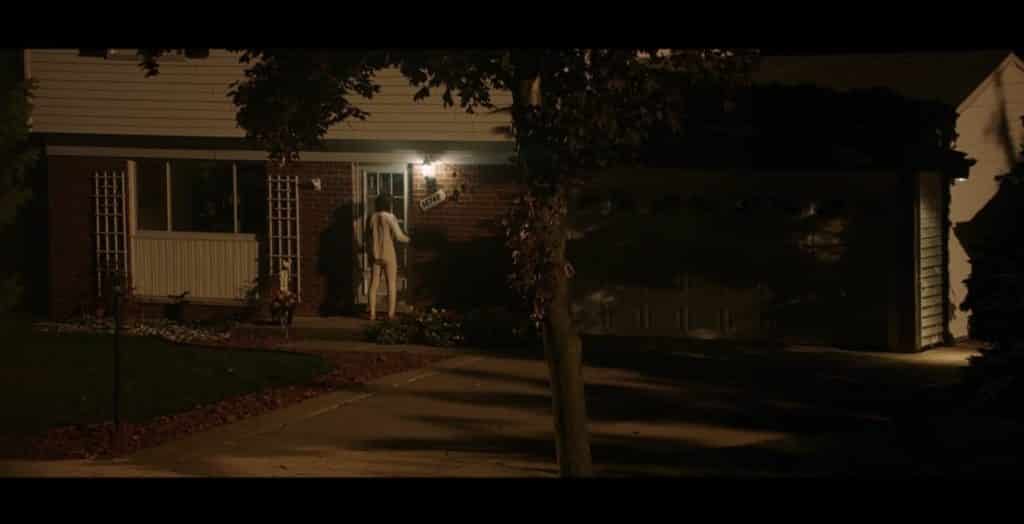 The way that this movie is laid out sets the stage for endless gameplay theorycraft. The age old question of "What would you do in a zombie apocalypse" is reimagined with the workings of this monster.
The best chance for your continued survival if you are infected would be to create a monster user manual that you can pass to your next partner and they can pass to their next partner. But sometimes you just need to take a rest from all the running, which might mean having a quicky with someone you view as disposable.
There are multiple confounding factors to add to the basic rules that make the game harder or easier. Are you good looking? Are you a male or a female? Are you a sex worker? Are you a swinger? How smart are you? All of these questions and more play a role in the likelihood of your survival. And remember, once you've passed it on, you can let your guard down only so far as you trust your partner's ability to stay alive and pass it along.
In my opinion, this is the most interesting monster since Freddy, in A Nightmare on Elm Street.
Lost Innocence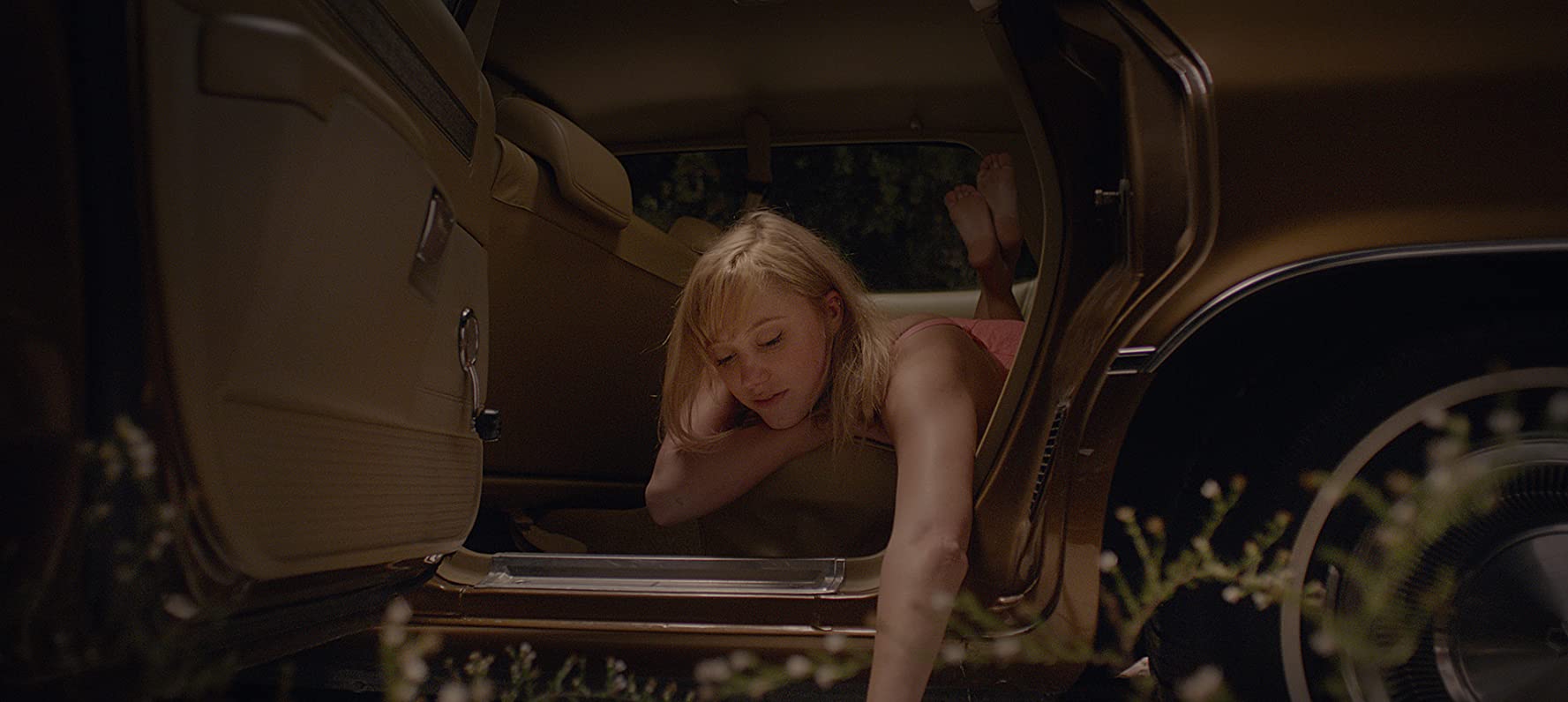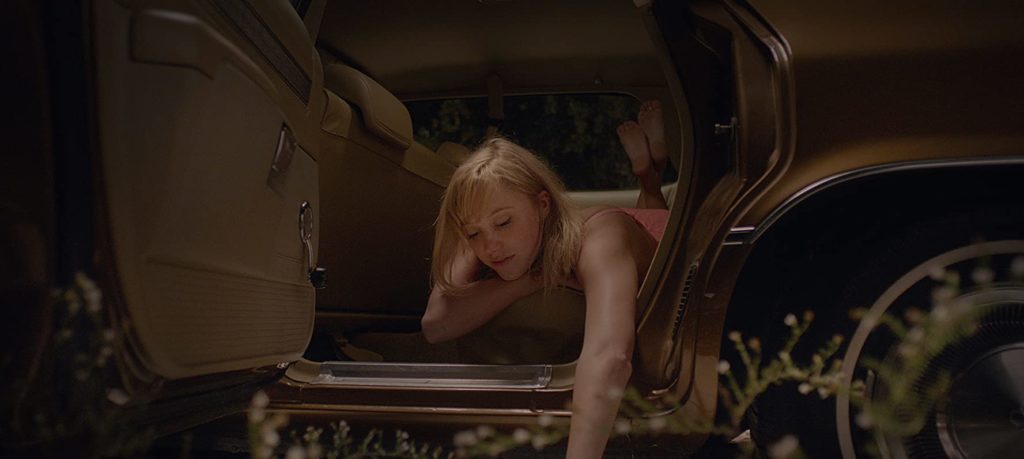 There is a moment early in It Follows where Annie asks Hugh who he would want to be in a crowd of people they are amongst. Hugh says he would want to be a young boy standing with his parents and when questioned as to why, he says something like, "things were so simple as a kid".
Once you have sex, a part of you is forever changed, and a new world of possibilities and uncertainties are forced upon you. Every person you sleep with has the chance to be very dear to you, or they could hurt you deeply.
Lovers can be wonderful and bring lots of joy to your life. They also might spread a STD to you where a previously invisible monster becomes visible only to you and endlessly follows you everywhere you go in an attempt to brutally murder you.
Artistically Intentional
It Follows is made with such care and so much attention to detail that you just have to give it it's due. The framing is always thoughtful, keeping strangers walking toward the camera in the background, or off a character's shoulder works so well. It keeps the eye looking for what or who might be after Annie at all times.
There are all these beautifully framed shots that are still shots, or attached to a wheelchair, or above shots – it's fabulous artistry.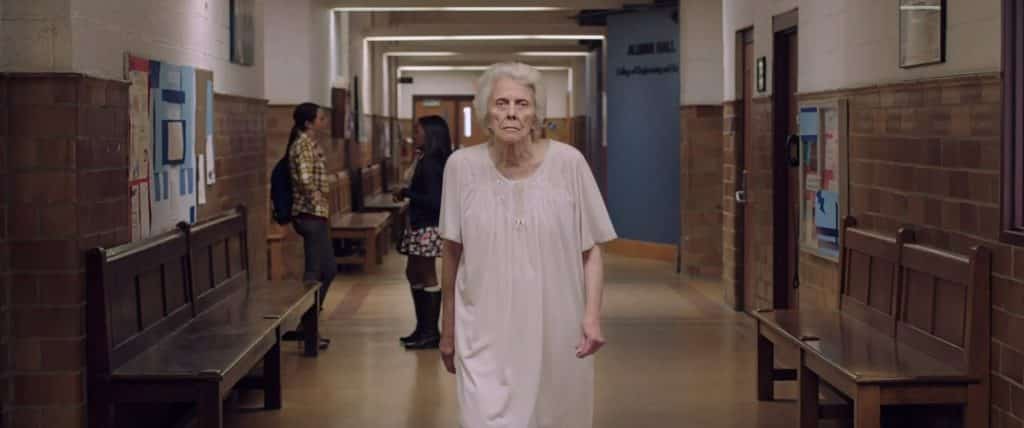 Final Recommendations
You are better off watching this movie, so just give it a go.