Podcast: Play in new window | Download (Duration: 1:48:52 — 74.8MB)
Subscribe: Google Podcasts | Spotify | Amazon Music | Pandora | iHeartRadio | Stitcher | Podchaser | TuneIn | Deezer | RSS | More
The hits just keep on coming over here at Horror Movie Talk! During quarantine, we've been catching up on all the classic slashers. This week we rewatched the original A Nightmare on Elm Street, and reminded ourselves why this franchise has such staying power.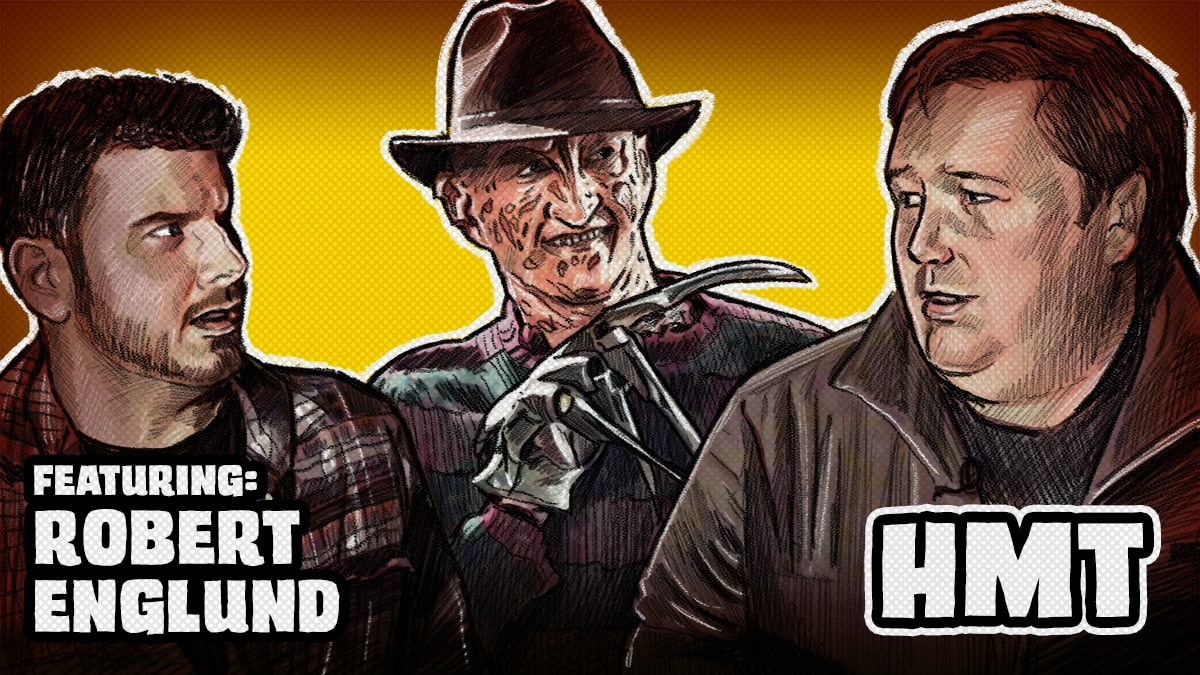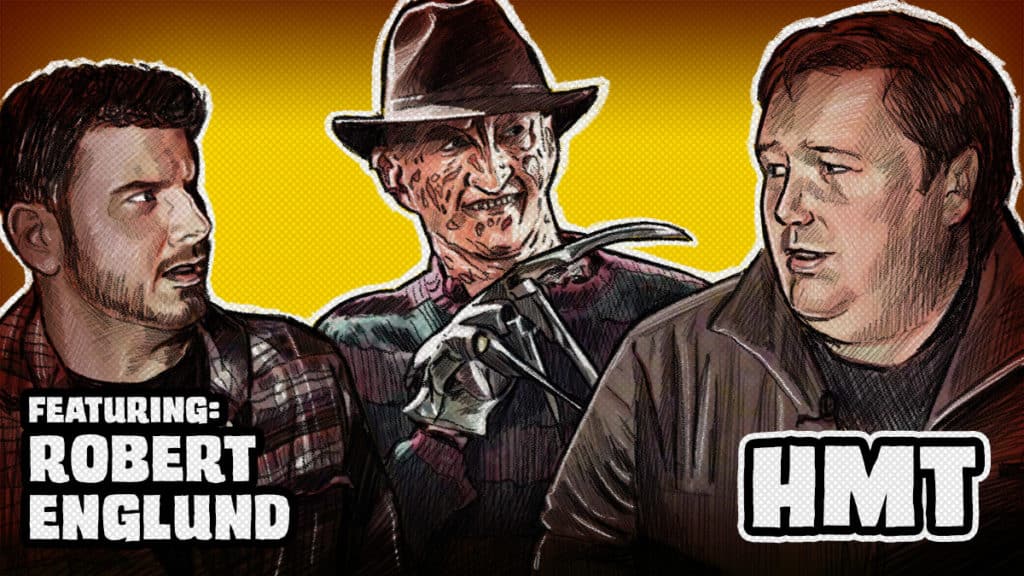 A Nightmare on Elm Street can be bought or rented on amazon or your favorite video thingy.
Synopsis
A Nightmare on Elm Street wastes no time introducing you to one of horror's greatest villains. Tina Gray, played by Amanda Wyss, is being chased in a dream by an unknown assailant with knives for fingers.
Before the fedora wearing pizza-faced man can introduce himself with a M'lady, Tina wakes up in cold sweats. Later we learn that this vivid nightmare is shared by her group of friends, including Nancy Thompson, played by Heather Langenkamp, Glen, played by Johnny Depp, and her boyfriend Rod, played by Jsu Garcia.
Soon we learn that the scary man in everyone's dream is a formerly alive child killer and pedophile (?) named Freddy Kreuger, played by the inimitable Robert Englund.
Review of A Nightmare on Elm Street
This slasher upped the ante of 80's slashers by unabashedly adding fantasy elements into the genre. The Freddy franchise became one of the most lucrative horror franchises of all time. And for good reason!
The premise of a killer that comes to you in your dreams and can kill you in real life is truly unescapable. No zombie fortress, or gun can save you from Freddy. Everyone sleeps.
The film not only introduced one of horror's most iconic figures, it also the bloodiest mainstream horror movie up to that point. It's a tightly packaged and thoroughly conceived film.
Most of the scenes and special effects hold up even today. Some effects, admittedly fall flat, and a few enter the realm of so bad their good. Regardless, it still deserves its place as one of the genre's tentpole films and cemented the creator, Wes Craven, as one of horror's greatest minds.
Score
10/10
Robert Englund Interview
Robert Englund himself called in to talk with Horror Movie Talk about his latest project, JJ Villard's Fairy Tales on Adult Swim. Skip to time code 54:06 in this episode to listen to Freddy himself chat about his life in horror.
Like Classic Slashers?
Check out our review of Friday the 13th!