Podcast: Play in new window | Download (Duration: 1:22:38 — 56.7MB)
Subscribe: Google Podcasts | Spotify | Amazon Music | Pandora | iHeartRadio | Stitcher | Podchaser | TuneIn | Deezer | RSS | More
Better Watch Out is one of the strongest christmas themed horror movies of recent memory. It's a unique viewing experience and worth your time this holiday season.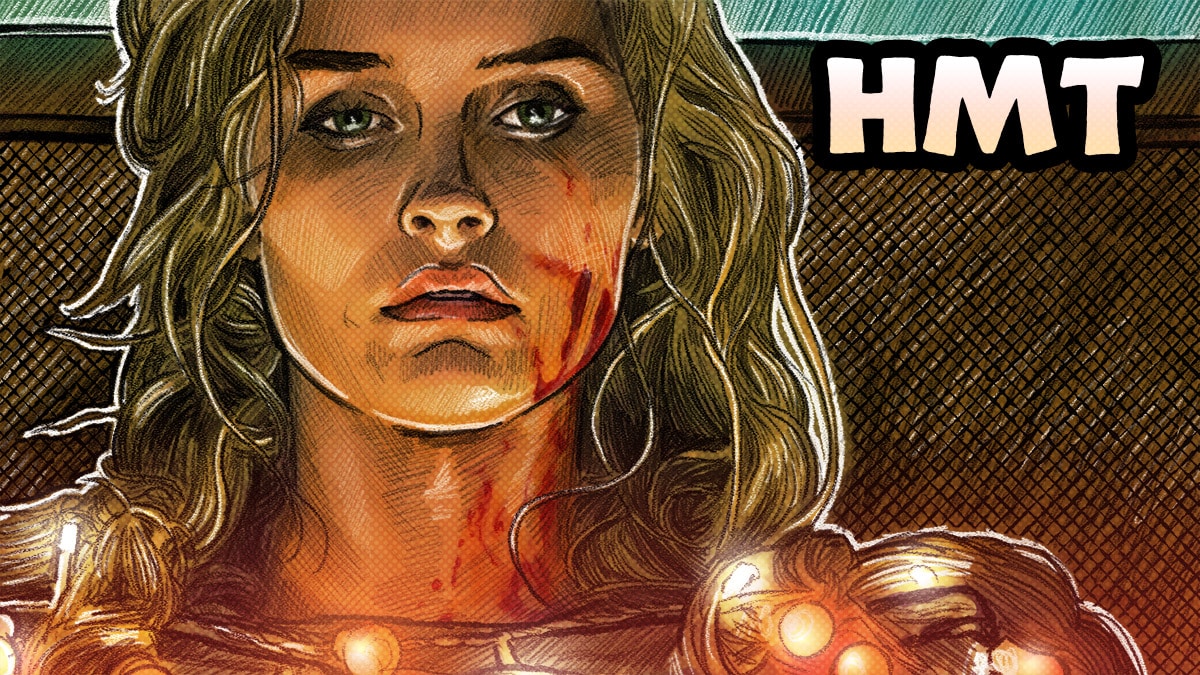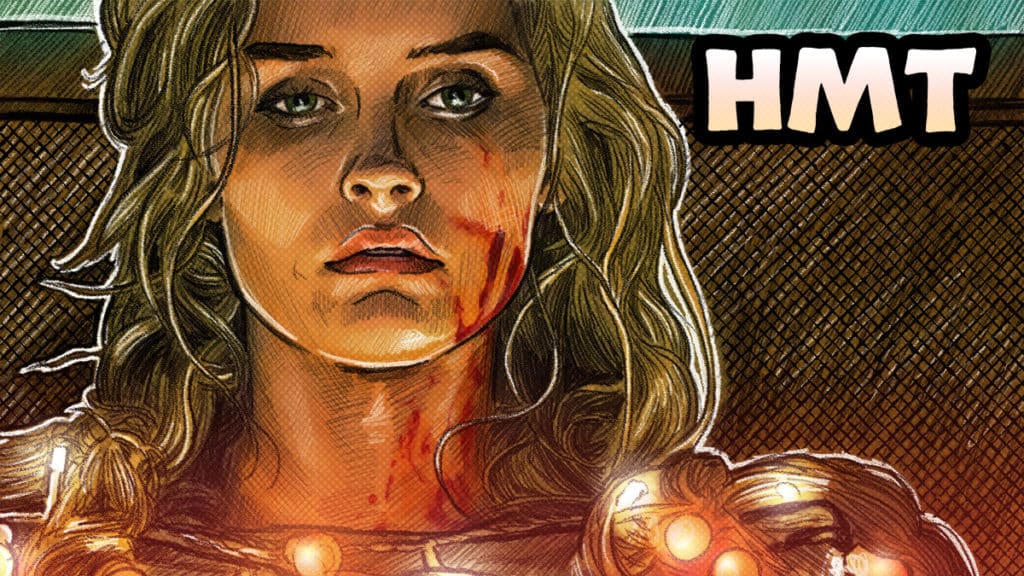 Better Watch Out is available on Shudder and various streaming platforms for free if you don't mind ads.
Synopsis
Better Watch Out starts out as a home invasion thriller, and turns into something completely different. Young Lucas (Levi Miller) is a twelve year old that has the hots for his only five years older babysitter Ashley (Olivia DeJonge). He's got a whole night planned out to seduce Ashley with horror movies and his mid-pubescent body.
As they are hanging out having pizza, someone starts terrorizing them. You won't believe who it is. Click through to horrormovietalk.com to find out!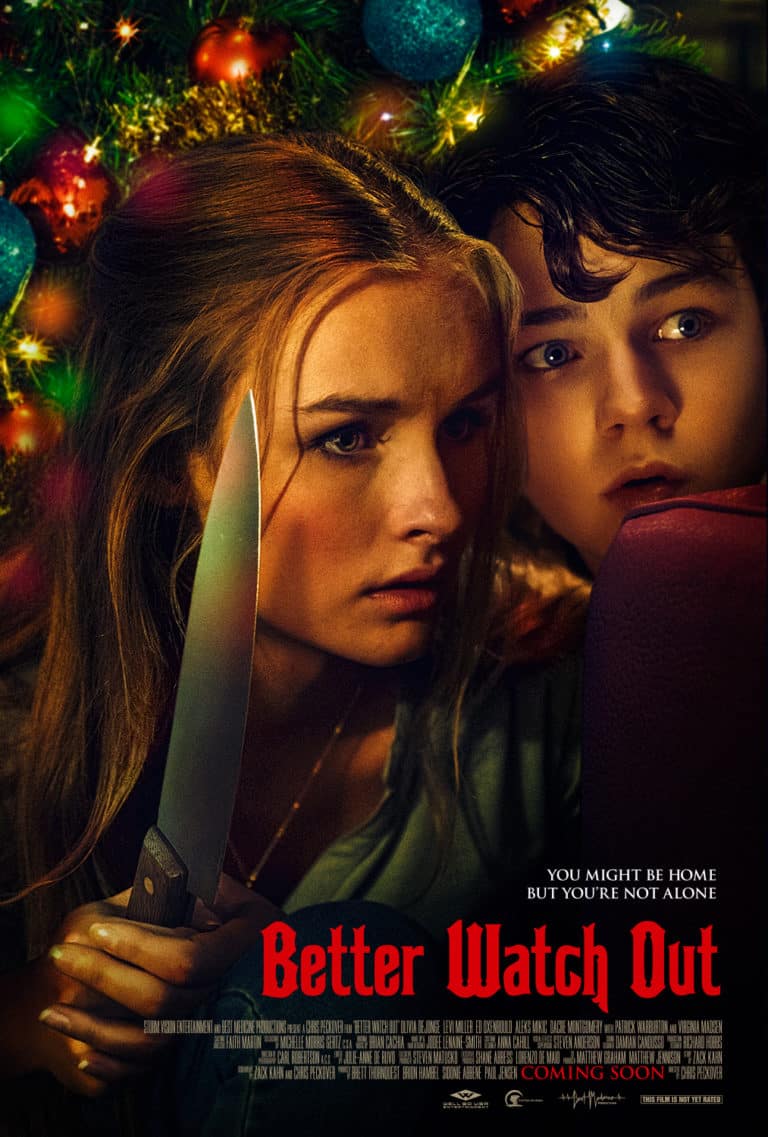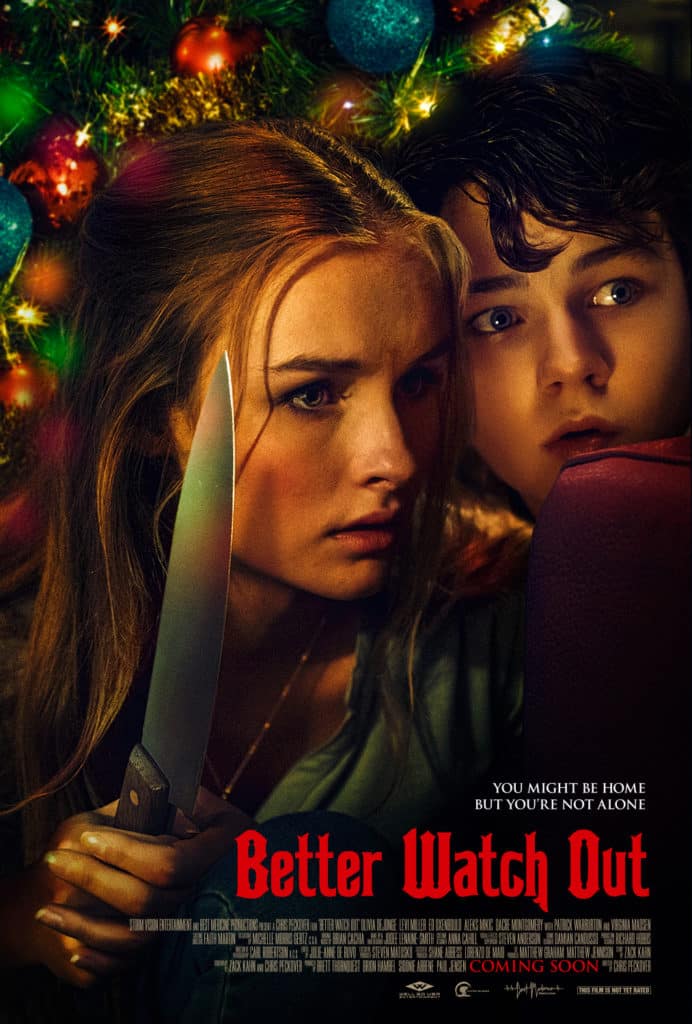 Review of Better Watch Out
This is a pleasant surprise of a home invasion movie. It stays on the well laid trope tracks until about third of the way through the film, then it goes off the tracks and then onto essentially the same tracks again.
The concept was interesting, and they did do a lot with it. I think it could have gone farther with the set up and delay the twist a little longer. Another gripe was that the villain was way too broad a lot of the time.
Score
7/10
Go to http://manscaped.com/ and get 20% off + free shipping with the code: HMT #manscapedpod
Go to okdrugs.co and get 10% off your first order with the code: HORROR