Podcast: Play in new window | Download (Duration: 1:34:53 — 65.1MB)
Subscribe: Google Podcasts | Spotify | Amazon Music | Pandora | iHeartRadio | Stitcher | Podchaser | TuneIn | Deezer | RSS | More
We saw The Wolf of Snow Hollow and were pleasantly surprised by a character driven movie with more good acting than I've seen in a while. The Wolf of Snow Hollow is a slice of life, horror-comedy that transforms from a mild mannered movie into a hairy, scary thriller that will rip you to shreds.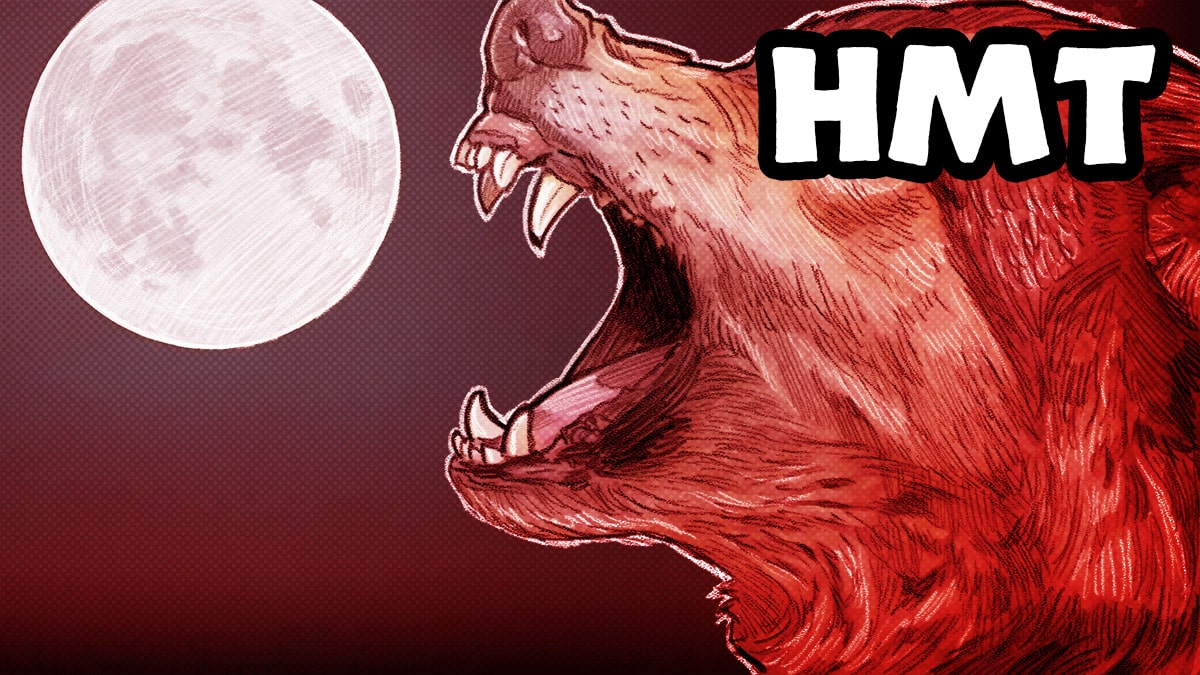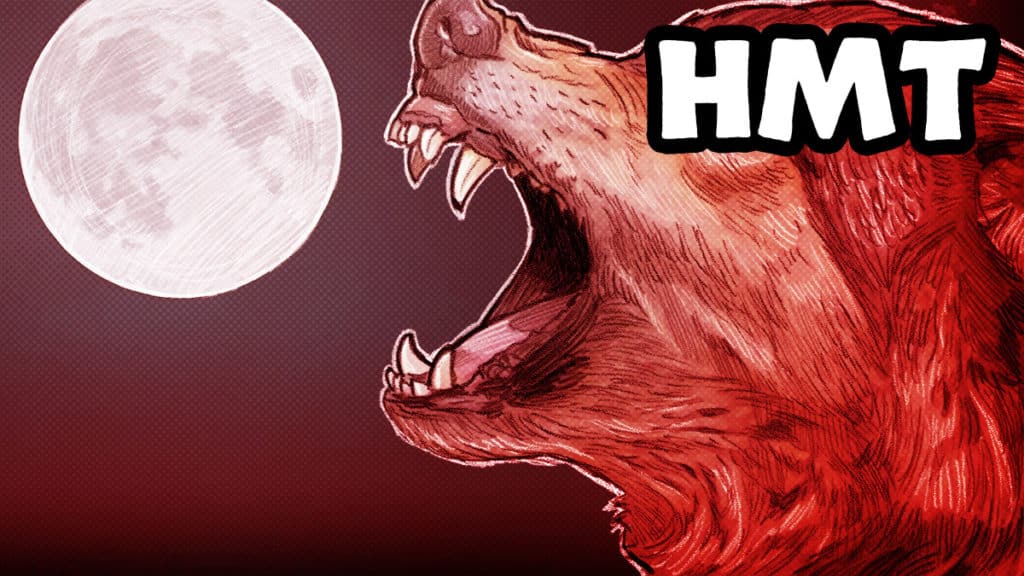 Synopsis
The quiet life in a small mountain town is disrupted when bodies are discovered mutilated in gruesome fashion.
This story follows officer Marshall who has been struggling with alcoholism, and gaining respect from his co-workers, father, and his daughter.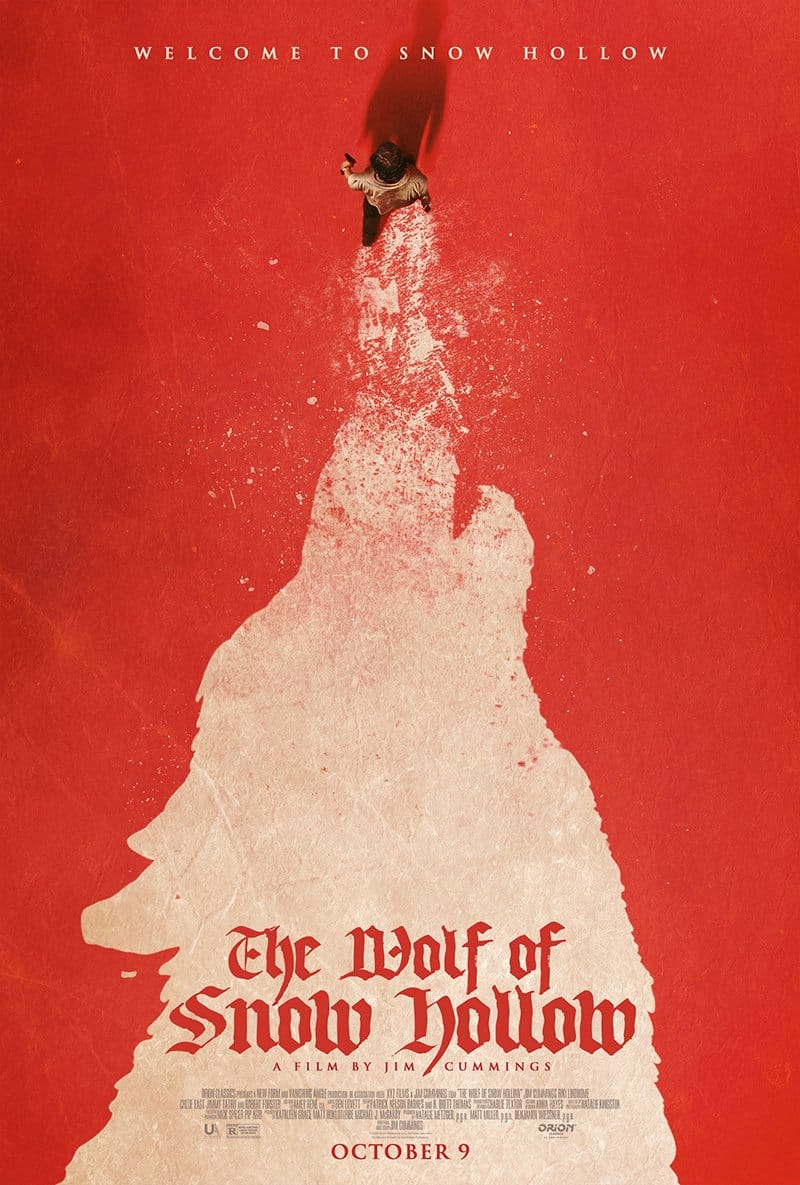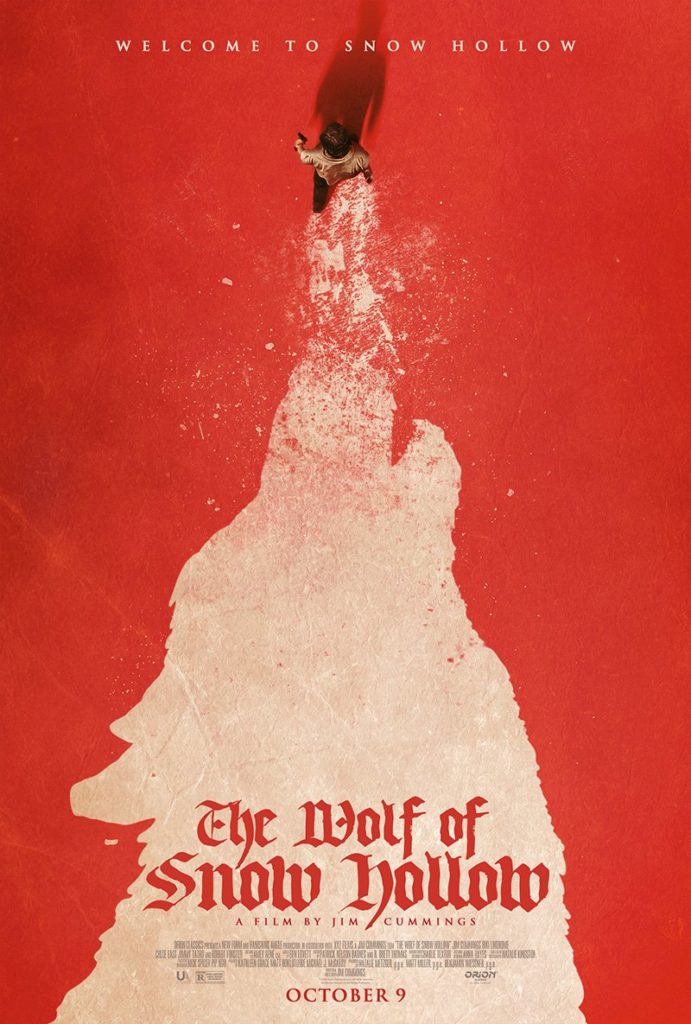 Each time the body count rises, it's a full moon, which leads the townsfolk to suspect a werewolf. It also adds increasing stress to officer Marshall who seems certain that it's just a very large man, but no one seems to respect his opinion.
As the tension rises, so does the volume as officer Marshall seems to believe that shouting at everyone is the best way to lead, but in the end, everyone gets more wolf than they bargained for.
Review
I knew nothing about The Wolf of Snow Hollow when I started watching it, and found myself delighted at the writing, acting, and characters within this comedic, horror/thriller.
This is the second feature length directorial credit to Jim Cummings name, and it has placed him in the upper echelon of up-and-comers that I will be watching for the next few years.
As it happens, Jim Cummings plays our imperfect protagonist, which is great because he is a total hunk. My wife walked into the room as I was watching this and had a hard time remembering my name, which is fine because I couldn't remember it either.
The small-town characters are straight out of Groundhog Day and the banter is both charming and real.
The lack of respect that is paid to officer Marshall echoes how I imagine everyone feels in their life as they try to prove themselves competent and worthwhile in a sea of people who only want to put them down.
While this was not a tongue-in-cheek comedy, like Butt Boy, it feels like a slice of life.
The incredible brutality of the murders are offset by some very fun and lighthearted moments for the first two acts before The Wolf of Snow Hollow takes a deadly serious turn in the final act.
The Wolf of Snow Hollow is a very relatable and well-made movie that just happens to feature some very tense moments. It's more fun than I bargained for, and the twist is quite good once you put together what it all means for all the characters involved.
Score
9/10
Get 20% Off + Free Shipping, with the code HMT at Manscaped.com
Get 13% Off your order at NightChannels.com when you use code HMT at checkout.