Podcast: Play in new window | Download (Duration: 1:34:19 — 86.4MB)
Subscribe: Google Podcasts | Spotify | Amazon Music | Pandora | iHeartRadio | Stitcher | Podchaser | TuneIn | Deezer | RSS | More
We went and saw Last Night in Soho and came away impressed but not enthralled. This is a movie that is well made and acted but just doesn't hold much for me to relate to.
That being said, it was an undeniably good twisted thriller that uses a tried and true formula to keep the audience thrown off the scent of the twist at the end.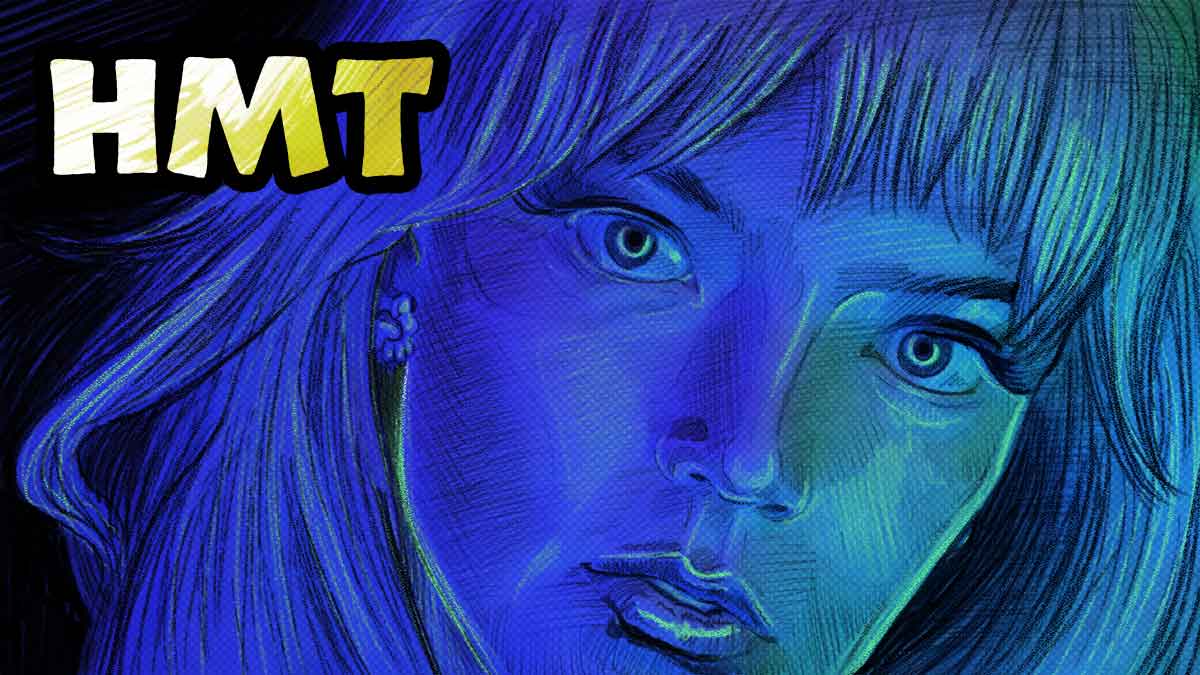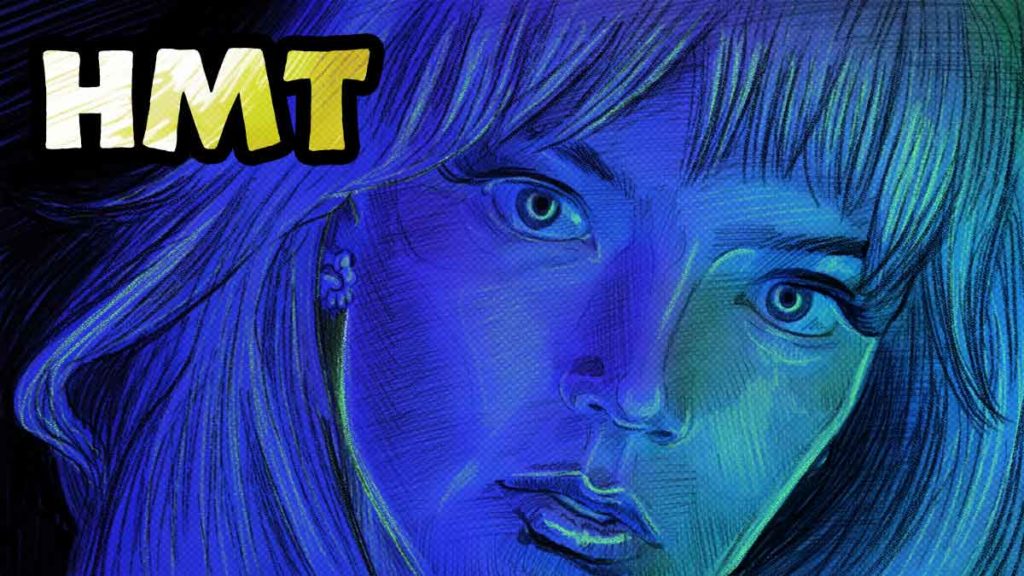 @dgoebel00 on Instagram provided this amazing artwork. Follow him and check out his website.
Synopsis
Last Night in Soho is about a girl in the present day named Ellie (Thomasin McKenzie). Ellie is a budding fashion designer who moves to the big city of London, where she is going to school to pursue her dreams.
Coming from a small town and with a questionable heritage of mental health problems, Ellie is overwhelmed and taken advantage of in this new environment. She leaves the dorms after her roommate proves herself to the the biggest bitch I've ever seen on the silver screen.
Ellie moves in with an elderly woman named Ms. Collins, who has a single room for rent in Soho.
When going to sleep in this room, Ellie is transported via dream into the world of London in the 60's where she follows a gorgeous young woman named Sandy (Anya Taylor-Joy) who wants to make it big in show business and befriends a dashing manager, Jack (Matt Smith) played by Dr. Who.
But what hides behind her idyllic dream of the 60's is a dark and dangerous side of London that's still present today.
Will London take advantage of Ellie, or will she learn from the tragic and terrifying story of Sandy?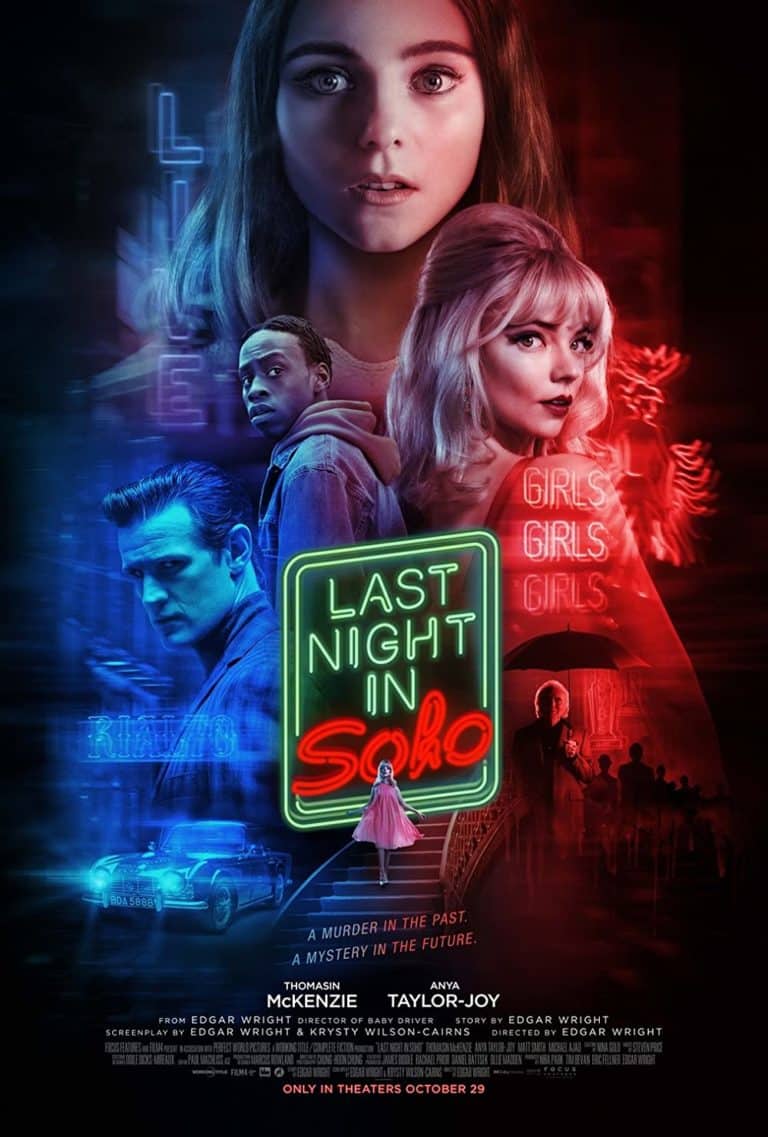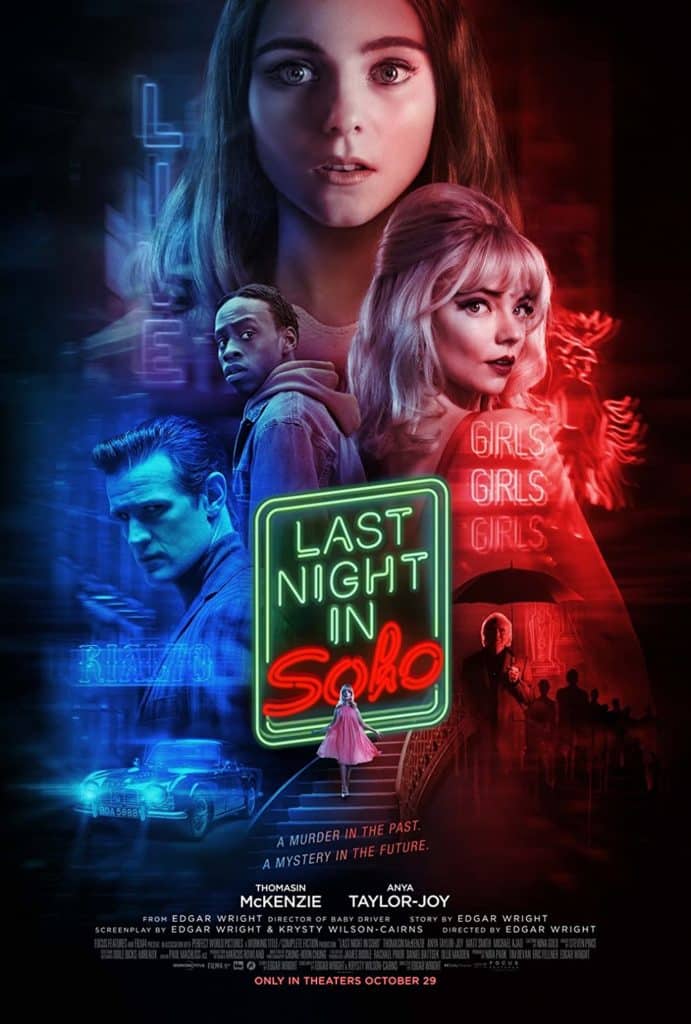 Review
Last Night in Soho is a mystery/thriller that is well-made and fun. It's also dark and twisted with a fabulous soundtrack of solid 60's hits and a wonderful cast of competent actors.
It presents themes of bullying, human trafficking, mental illness, and revenge but it's wrapped in such a sugary-sweet, neon-light fun show that the scares feel more like suggestions.
If those themes sound like content that will trigger you, however, this will likely be a very scary movie for you.
I, on the other hand, have not had to deal with much in the way of being preyed upon by men, or severe mental illness, so Last Night in Soho didn't hit home for me.
I can definitely appreciate that this is a well-made and thoughtful approach to a number of serious issues, but I'm not the target audience. I feel like this is geared toward women and suffers of mental abuse, but it's so well-done that it will appeal to general audiences much more than hard horror fans.
It was a little long but the length felt warranted and even necessary. If you are looking for hardcore horror, this may not be your best bet. I would steer you toward Antlers for the crazier side of horror that's available in theaters right now.
We reviewed a real stinker of a boring movie in episode 33 titled Greta and this feels like that movie done well because of the themes, setting, and characters.
Score
7/10
Get 13% Off your order at NightChannels.com when you use code HMT at checkout.
Get 20% off your appointment for a soothing sound bath and tarot reading by entering code HMT at BloomingWand.com