Podcast: Play in new window | Download (Duration: 1:18:56 — 54.2MB)
Subscribe: Google Podcasts | Spotify | Amazon Music | Pandora | iHeartRadio | Podchaser | TuneIn | Deezer | RSS | More
If you mess with the Wendigo, you get the antlers…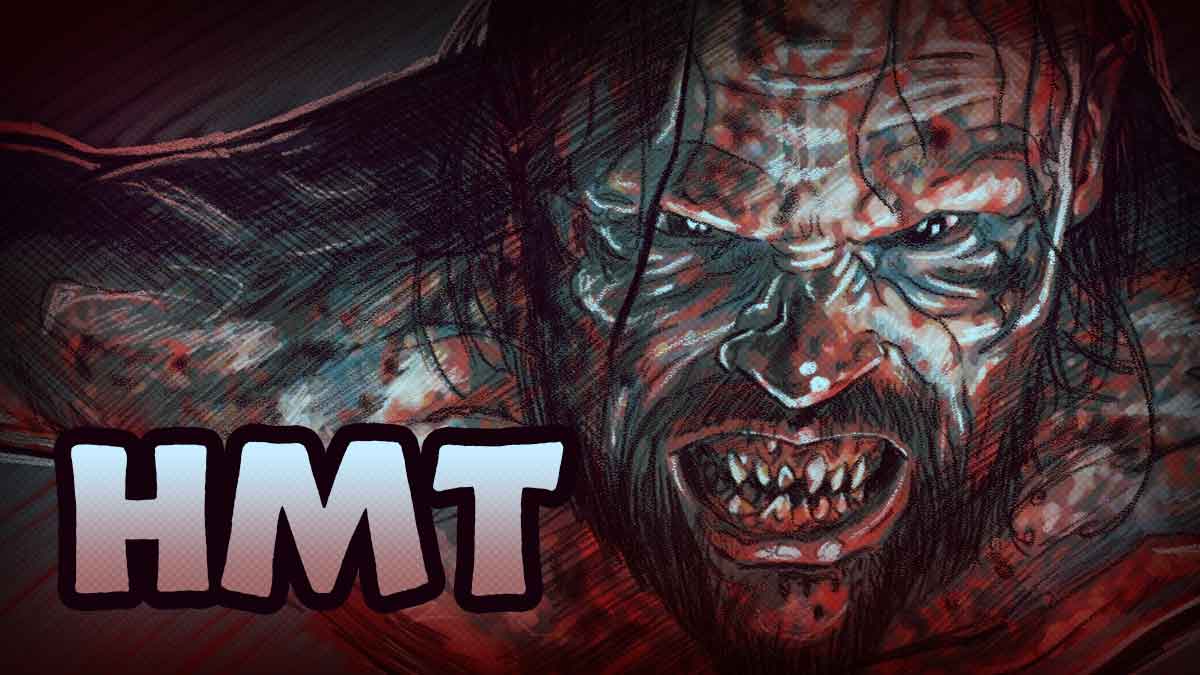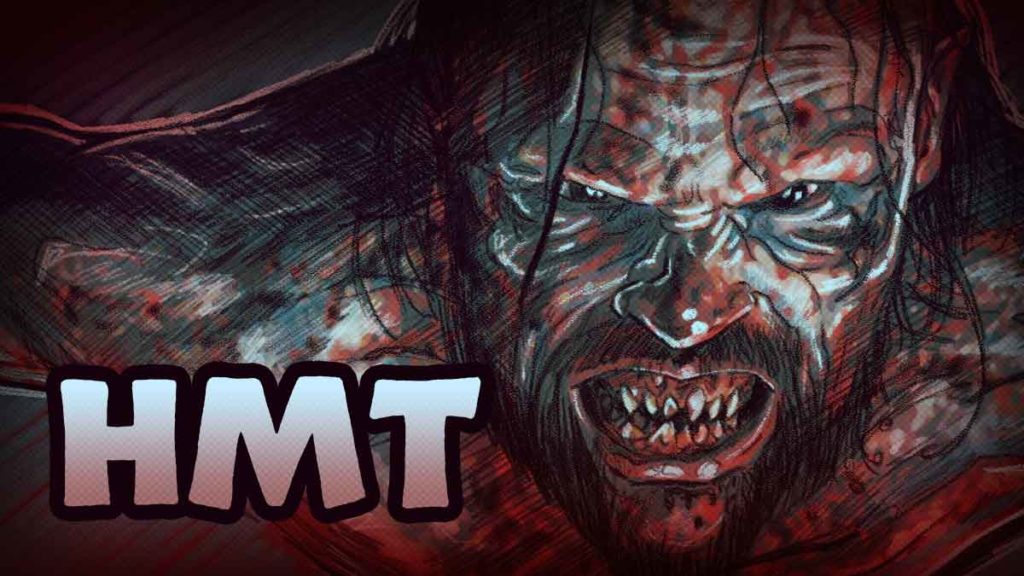 Synopsis
Antlers tells the story of meth cookers inadvertently disturbing an ancient evil, and the middle school teacher and student that suffer the consequences. Keri Russel stars as Julia Meadows, who has returned home to begin her first year as a middle school teacher. While dealing with trauma and guilt surrounding her childhood, she notices a student displaying signs of trauma. Jeremy Thomas plays Lucas Weaver, the young boy that resembles a Tim Burton sketch. He is hiding the secret of his sick father and brother in his attic, who he is taking care of. Their sickness makes his father a rage filled, ravenous monster, and this is problematic for young Lucas.
Review of Antlers
In the marketing, it heavily pushes Guiermo Del Toro's name, but he only produced, and it was actually directed by Scott Cooper, who has mainly directed dramas before, such as Crazy Heart and Black Mass. It shows here, because the drama and internal world of the characters is front and center throughout most of the film. It turns what could be just a special effects demonstration monster movie into an actual story with stakes.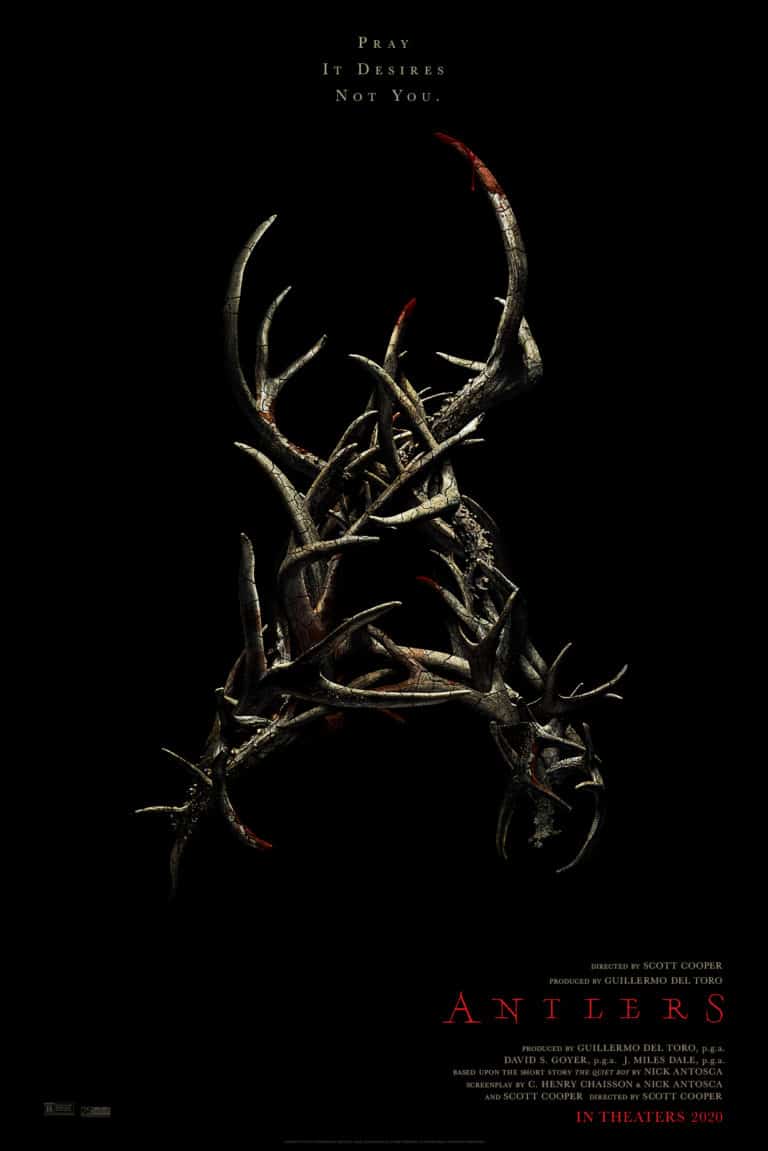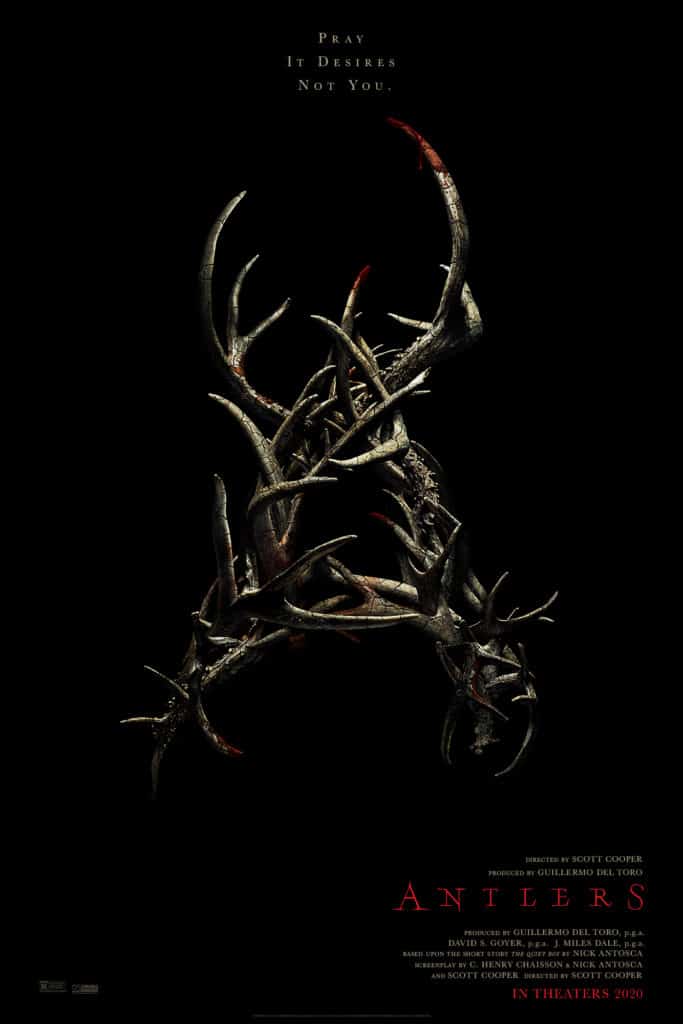 I was looking forward to this movie. I wouldn't say I had high expectations, but it definitely piqued my interest. The trailers show very little, but really sell the movie based on the performance of Jeremy Thomas.
Out of all the new releases this year that I was looking forward to, this is the only one that actually delivered. This is a compelling and emotionally complex film, but it also has some of the year's best gore and jump scares.
I highly recommend it.
Score
8/10
Get 13% Off your order at NightChannels.com when you use code HMT at checkout.
Get 20% off your appointment for a soothing sound bath and tarot reading by entering code HMT at BloomingWand.com