Podcast: Play in new window | Download (Duration: 1:17:27 — 53.2MB)
Subscribe: Google Podcasts | Spotify | Amazon Music | Pandora | iHeartRadio | Stitcher | Podchaser | TuneIn | Deezer | RSS | More
Sometimes an anthology movie hits you just right. A Christmas Horror Story tells four tales of fright ranging from unnerving to dumb fun. It's low budget, but enjoyable. Listen to our review.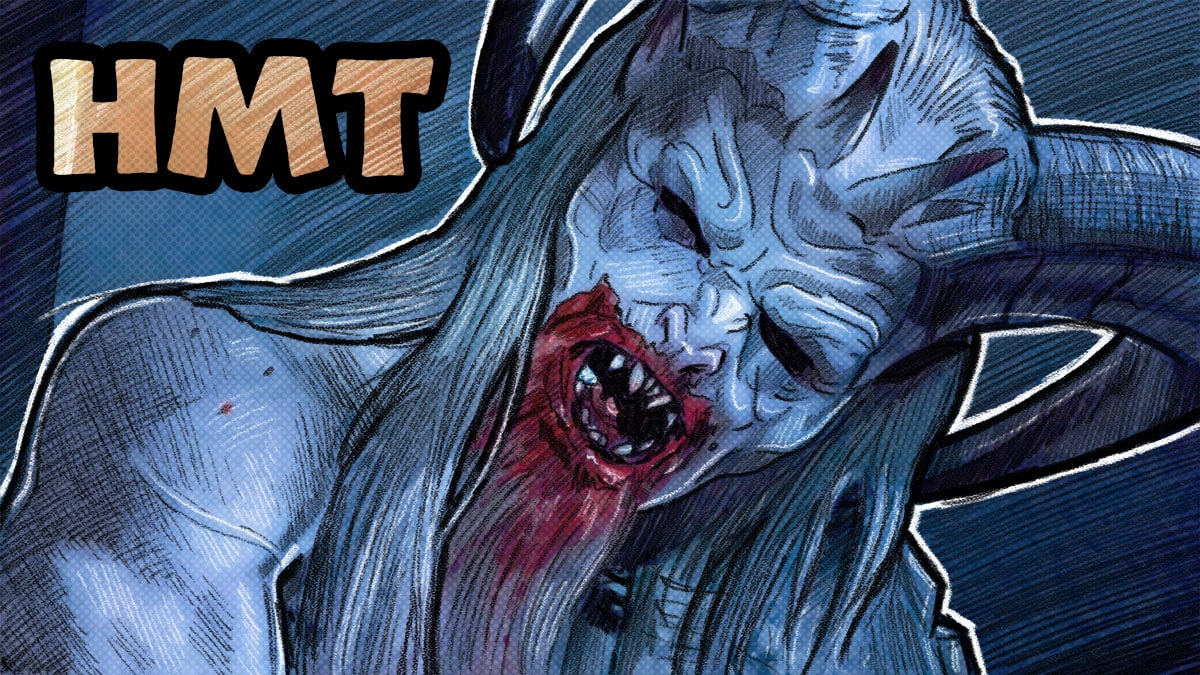 Synopsis
In the fictional town of Bailey Downs, where the war on Christmas is won, because no one knows about popular hymns or bible verses related to the holiday, we are told 4 different holiday horror stories. Santa fights off zombie elves, a family full of assholes inadvertently summons Krampus, a cops family finds a changeling, and a group of teens learn the Scooby doo's and Scooby Don'ts of ghost hunting. There is also a radio host played by William Shatner that has almost nothing to do with anything.
Review of A Christmas Horror Story
A Christmas Horror Story is an anthology horror movie done right. It takes stories that could almost, but not quite be stretched into full length movies, and bundles them together in a thematic group of short films. The concepts, or gimmicks if you like, take front stage, and some minorly fleshed out characters are inserted into the action to act as fodder for our delight. The tales range from slightly disturbing, to truly unsettling, to goofy gory fun.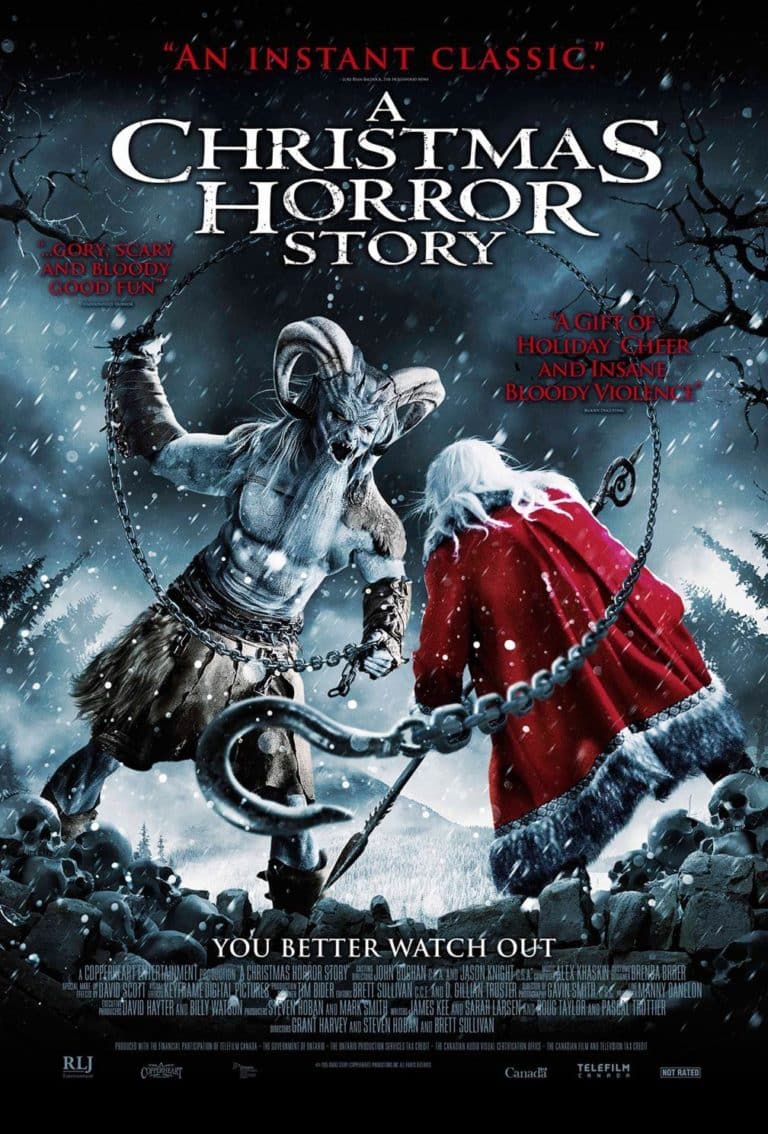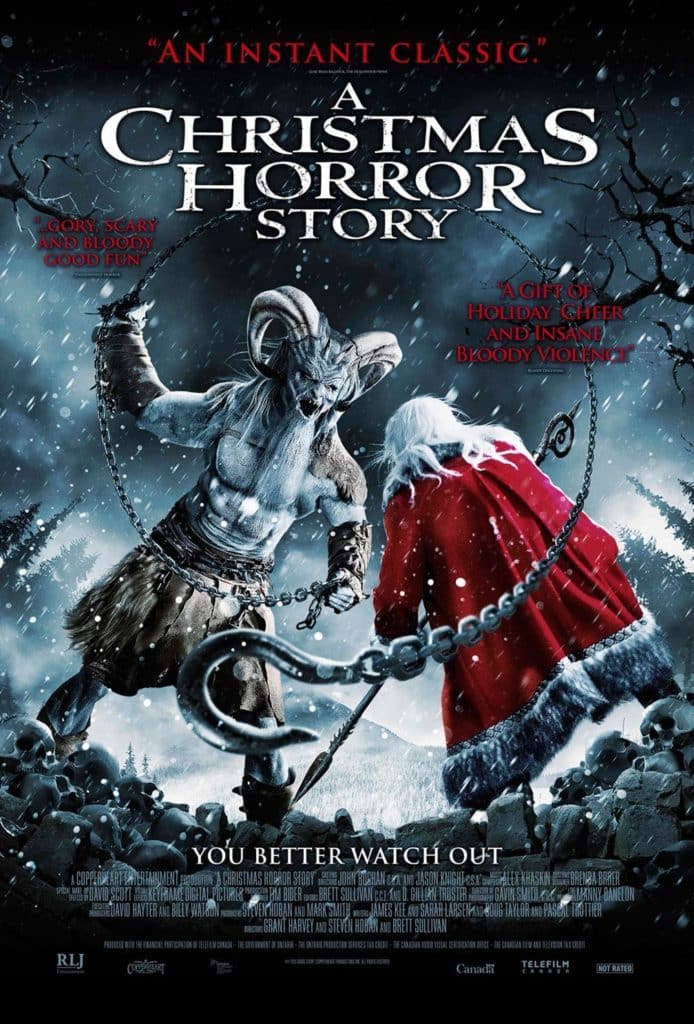 I really enjoyed the ride. I think each story held its own and none felt redundant. My only real complaint is that my suspension of disbelief was affected by one or two "bith get out the house" moments, and a befuddling lack of christmas tradition knowledge by some of the characters.
I think the Santa story edges out the other three as the most enjoyable, mostly because you get to hear Santa mournfully call out ridiculous elf names as he has to fight them off. Sparkles no!!!
Score
8/10
Get 13% Off your order at NightChannels.com when you use code HMT at checkout.
Get a 30 day free trial at Shudder.com when you use the code HMT at checkout.