Podcast: Play in new window | Download (Duration: 1:54:16 — 78.5MB)
Subscribe: Google Podcasts | Spotify | Amazon Music | Pandora | iHeartRadio | Podchaser | TuneIn | Deezer | RSS | More
The Gingerdead Man is just one of Charles Band's 69 directed films and 342 produced films. You'd be hard pressed to call The Gingerdead Man a good movie, but that doesn't mean it isn't a real fun time. You get to enjoy Gary Busey's unhinged performance and a hilarious gingerbread man puppet commit homicide. What's not to love?
We also have the special treat to interview the legend himself, Charles Band, about his new memoire and about what it was like to work with Gary Busey (not great).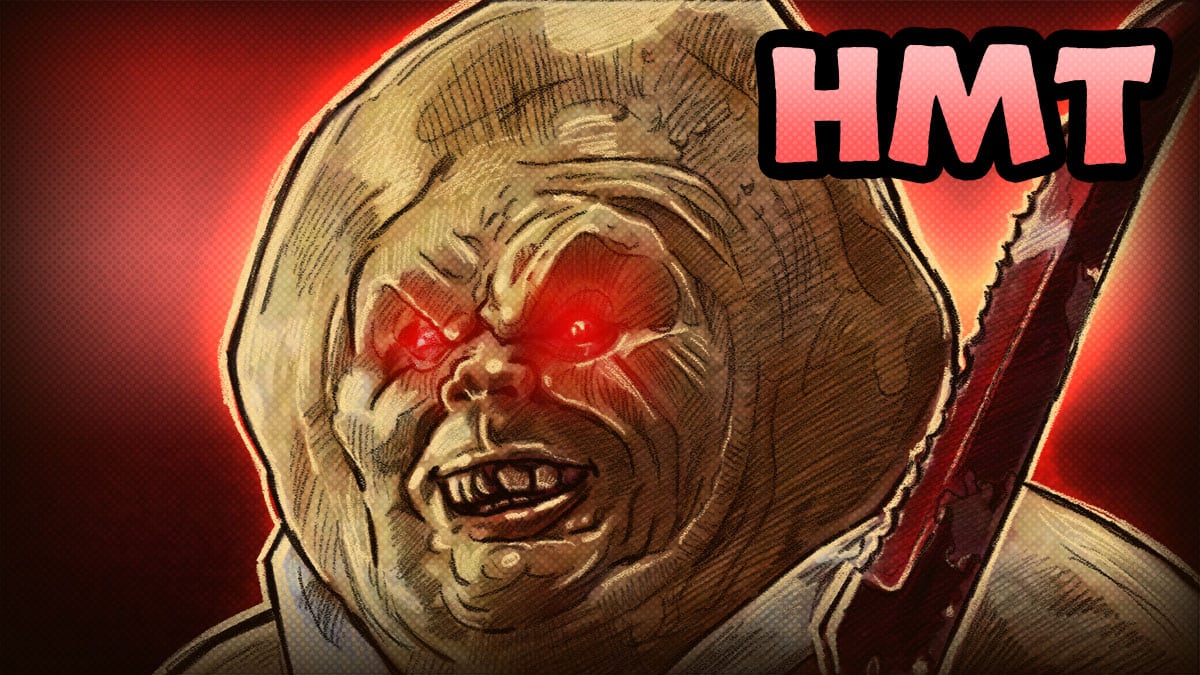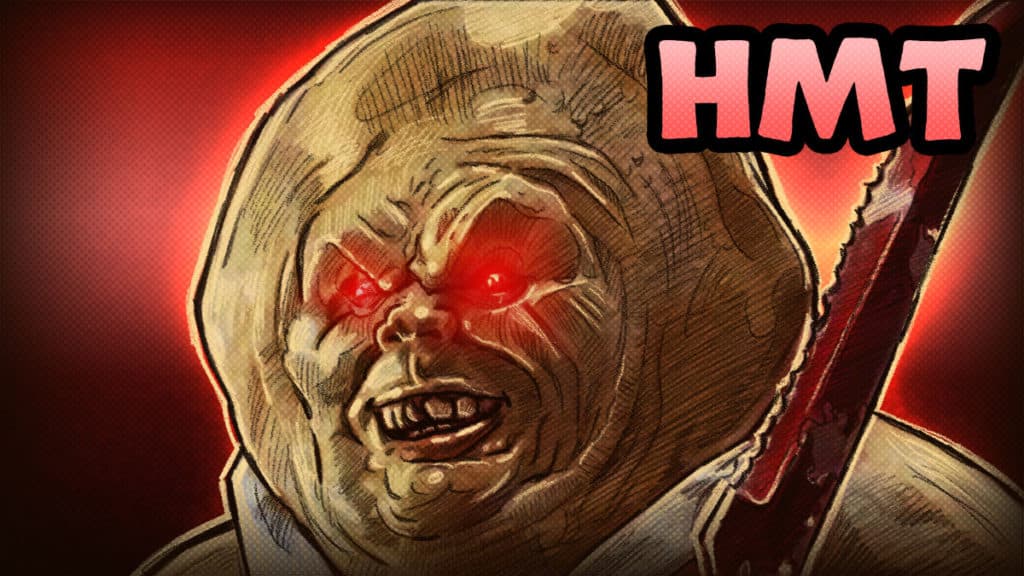 Synopsis
I think the best person to explain the Gingerdead Man is the director himself, Charles Band.
[The Gingerdead Man is a] tale of a deranged murderer who gets executed and is brought back to life when his witchy
mother mails enchanted dough to a bakery where—
—oh, you get it. A psychotic cookie comes to life and rampages. Okay?

Charles Band – Confessions of a Puppetmaster
Well I guess that's close enough. In the spoilers section we'll talk about how wrong that actually is.
Review of The Gingerdead Man
The Gingerdead Man is representative of the highs and lows of exploitation horror films. If you've seen any Full Moon Feature, your expectations should be tempered, but if you are new to super low budget, straight to video horror films like this one, you might feel surprised at how shitty it is. If you are comparing it to anything that touches the theater, this movie is not going to compete on quality of writing, production quality, acting, directing, special effects, or anything related to the making of movies. However, what this movie and other Full Moon Features have is, every once in a while, there are some truly entertaining absurd, and even charming moments.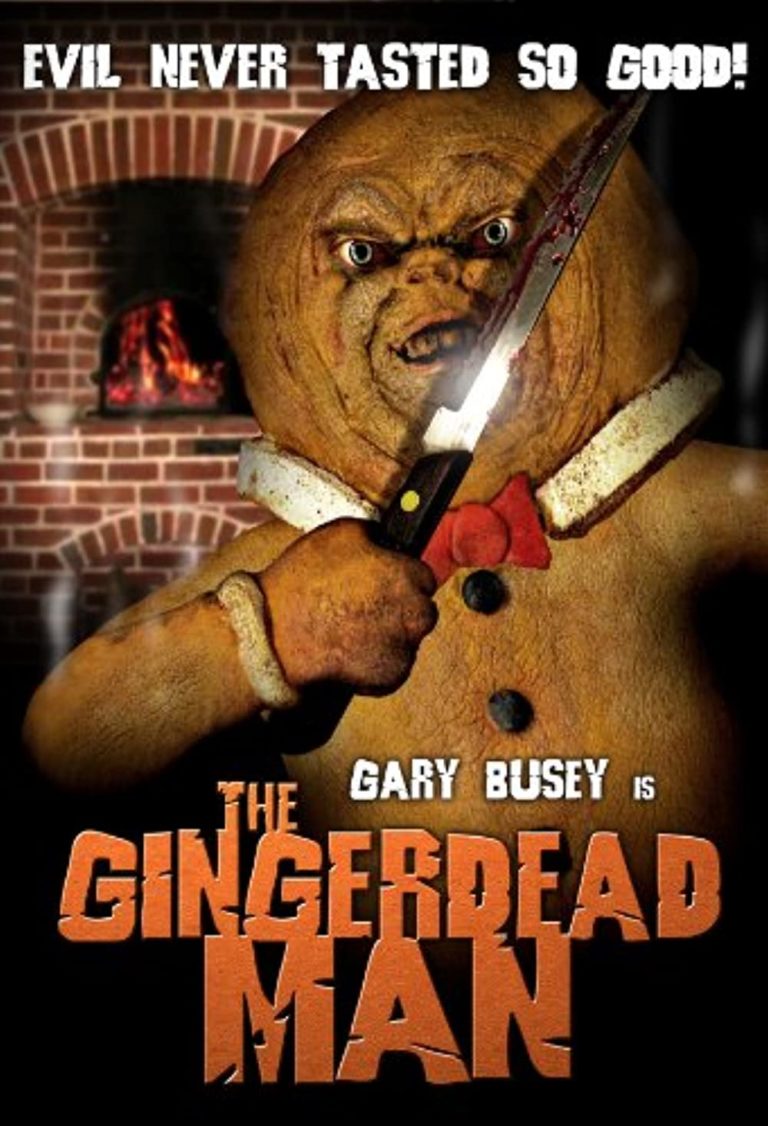 The Bad
Ok, so lets discuss the bad first. The writing and direction is borderline incomprehensible. Some of the very important plot points that seem like table stakes to show on camera, are just not there. It's never quite explained that the killer's mother exists other than being mentioned and seeing a witchy figure running away. We know that the mysterious figure dropped off gingerbread seasoning, and then we see them pouring in some gingerbread seasoning into a large container marked gingerbread seasoning and in the process bleed into it. By the ominous music, we are to understand that this is bad.
Now first of all, this displays a fundamental misunderstanding of how gingerbread dough is made, but also begs the question… what if the guy didn't accidentally, and recklessness bleed into the dough?
The answer is, shut up, do you want to see a Gingerdead Man or not?
The acting quality varies wildly among the cast, which makes sense when you are only paying scale. There are some standouts, like Ryan Locke as Amos, which had some genuinely good delivery and timing on his lines, Larry Cedar as the nemesis restaurateur, and of course Gary Busey hamming it up. Unfortunately the film mostly dwells on the lead actress Robin Sydney, whos only direction was probably, "Be mopey".
The Good
Now the good.
Gary Busey is great as the unhinged killer and as the voice of Gingerdead Man.
Any time the Gingerdead Man is on screen is gold. Like genuinely enjoyably absurd. There is something about an evil, gross, super fake looking, foam latex puppet delivering menacing dialogue that is really entertaining. Just imagine if Triumph the insult comic dog starred in a slasher. That's what we're working with here.
Overall, if you are looking for a low budget film to watch with friends to make fun of, this movie can be really enjoyable to experience.
Score
2/10
Get 13% Off your order at NightChannels.com when you use code HMT at checkout.