Podcast: Play in new window | Download (Duration: 1:27:40 — 80.3MB)
Subscribe: Google Podcasts | Spotify | Amazon Music | Pandora | iHeartRadio | Podchaser | TuneIn | Deezer | RSS | More
We went and saw Tucker and Dale Vs. Evil and it reminded me how stupid college kids are.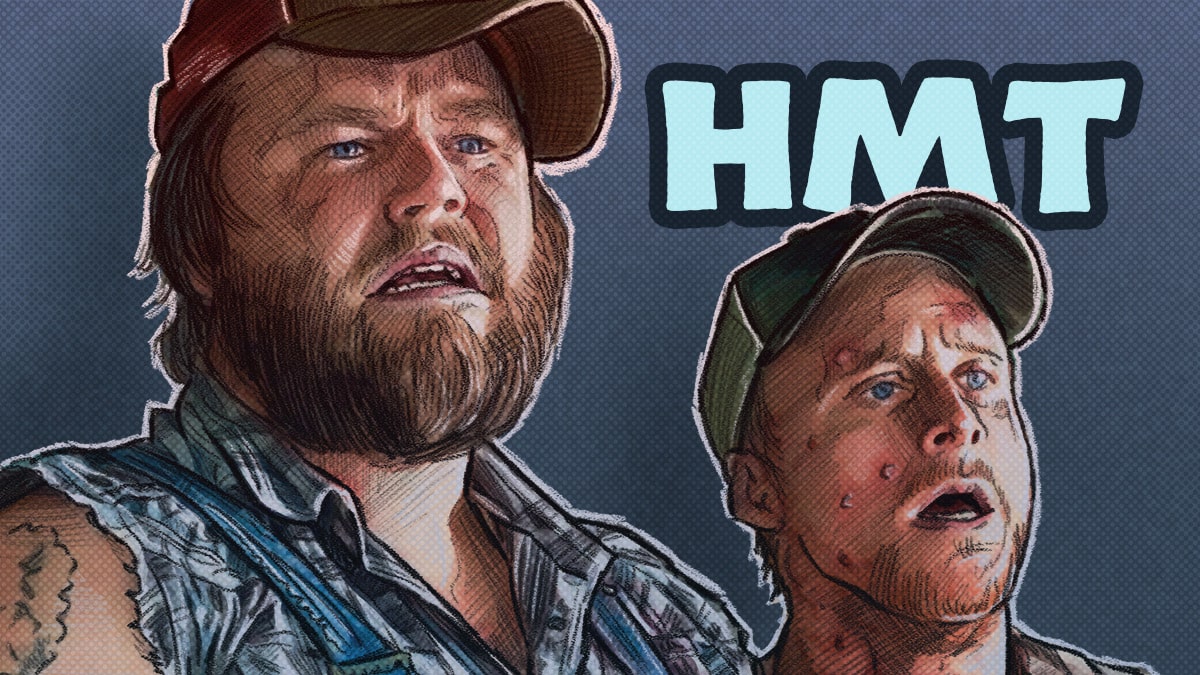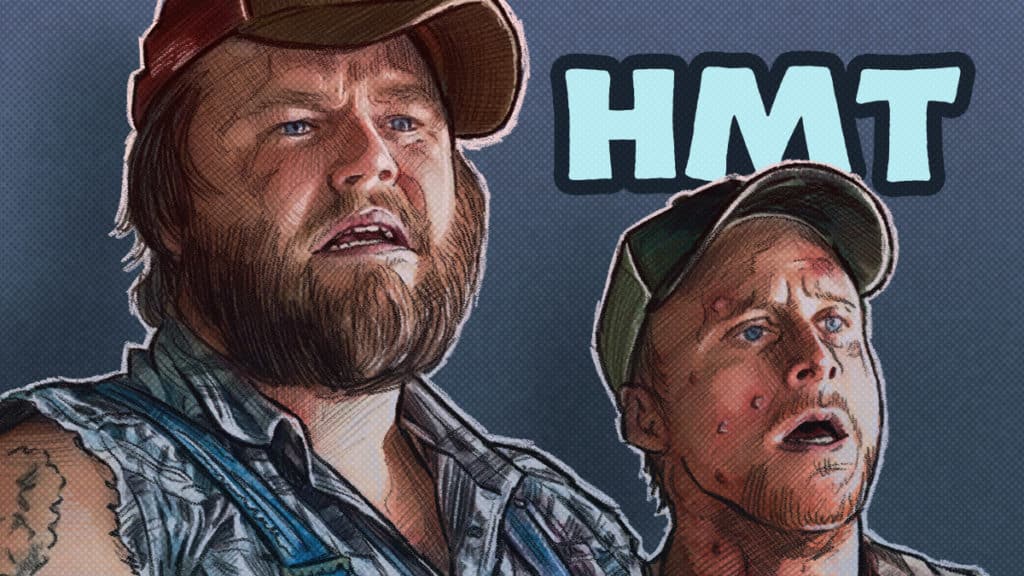 @dgoebel00 on Instagram provided this amazing artwork. Follow him and check out his website.
Synopsis
Tucker (Alan Tudyk) and Dale (Tyler Labine) are headed into the woods to fix up Tucker's new vacation cabin. It's going to be a weekend of fishing, fixing, and getting fucked up. A couple of guys, alone in the woods.
Nearby this cabin, a plethora of college kids are camping and partying it up. They meet the silly duo of Tucker and Dale and immediately are spooked by their hillbillyishness.
Things come to a head one night when the college kids decide to go skinnydipping in the same lake that Tucker and Dale are night fishing.
An angelic girl named Allison (Katrina Bowden) falls off a rock and hits her head, and our goofy duo go to save her. As they do, they shout to the other college kids that "We've got your friend!" and that sets in motion the zaniest misunderstanding you've seen all summer long!
Everyone gets more don't judge a book by it's cover than they bargained for.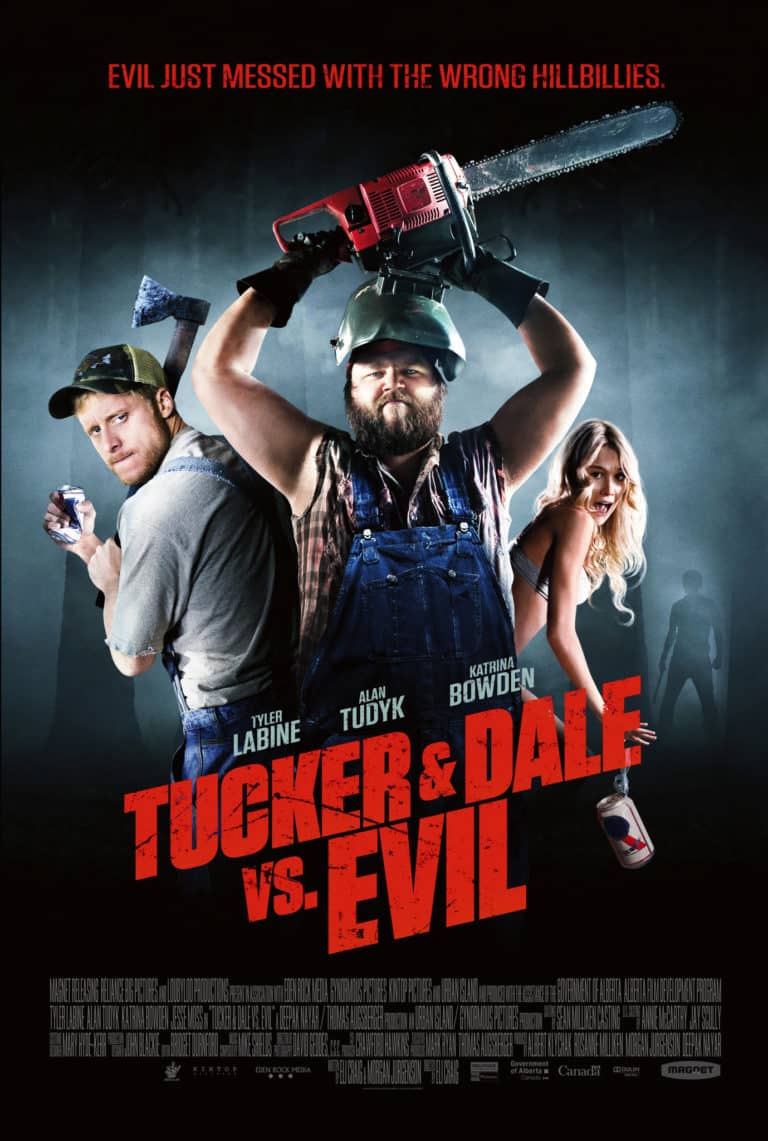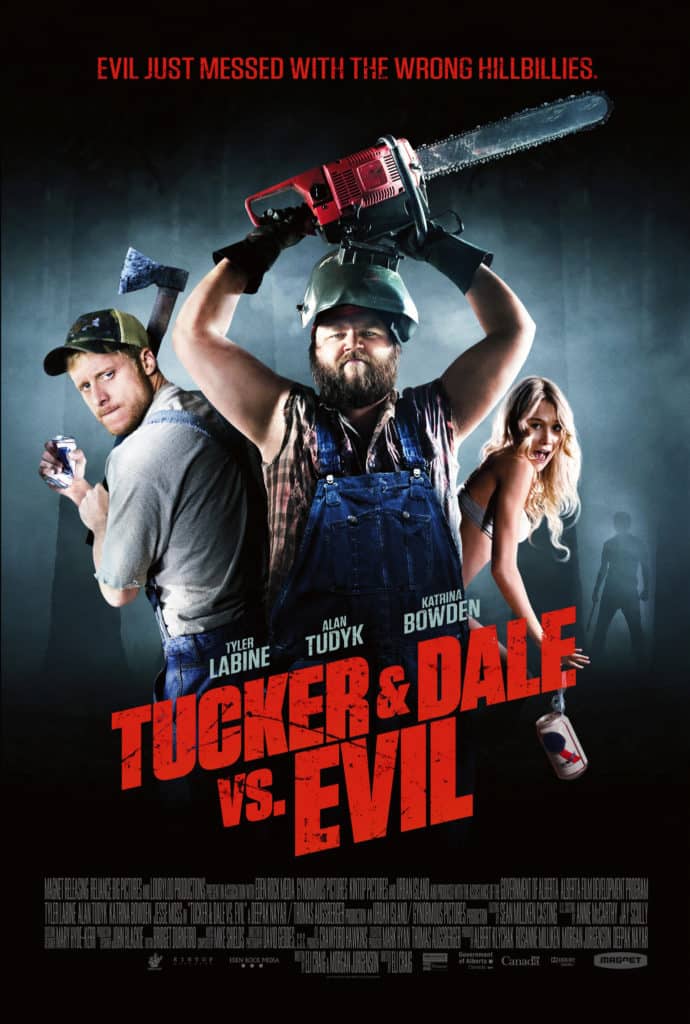 Review
Directed by Eli Craig, Tucker and Dale Vs. Evil was released in 2010 to only 33 theaters and eventually was shown in 44 theaters. Despite this limited theatrical release, when it was released on Netflix, it was met with universal enjoyment.
Tucker and Dale Vs. Evil is a movie that takes the common horror movie structure of partying kids in the woods and inverts the classic protagonist/antagonist relationship. This inversion was a pretty unique thing even in the somewhat oversaturated world of meta-horror. It was a new brand of winking at the audience, one where the audience feels empathy for both the good guy and the bad guy.
Horrible things happen in this movie, but the only thing to blame is a breakdown in communication between the two groups, or an othering of the hillbillies by the college kids
The dry wit and laugh out loud moments in this movie are a ton of fun and often the result of totally shocking and unexpected misunderstandings or accidents. The characters are completely wonderful and easy to fall in love with.
The problem with Tucker and Dale Vs. Evil is because the whole premise is based on a misunderstanding, they had to manufacture an antagonist and that feels a little goofy. Chad (Jesse Moss) is as one dimensional a character as they come, and his motives aren't interesting or fun. To me, this leaves the movie feeling a bit hollow in the third act. It meanders around a bad guy fight that we don't care about and leaves me wishing we had just ended with a nice therapy session in act two.
The ending leaves a lot to be desired, but the impact that this movie has had on general audiences can't be overstated. It's enjoyed by horror fans for it's interesting take on an old premise, and it seems to be the logical predecessor to the more impressive movie that does the same thing but with less comedy and more scares, The Cabin in the Woods, which came out the following year, 2011.
This is a different and more sophisticated kind of fun than Gremlins 2 is but the result is the same
Score
7/10