Podcast: Play in new window | Download (Duration: 7:59 — 5.5MB)
Subscribe: Google Podcasts | Spotify | Amazon Music | Pandora | iHeartRadio | Stitcher | Podchaser | TuneIn | Deezer | RSS | More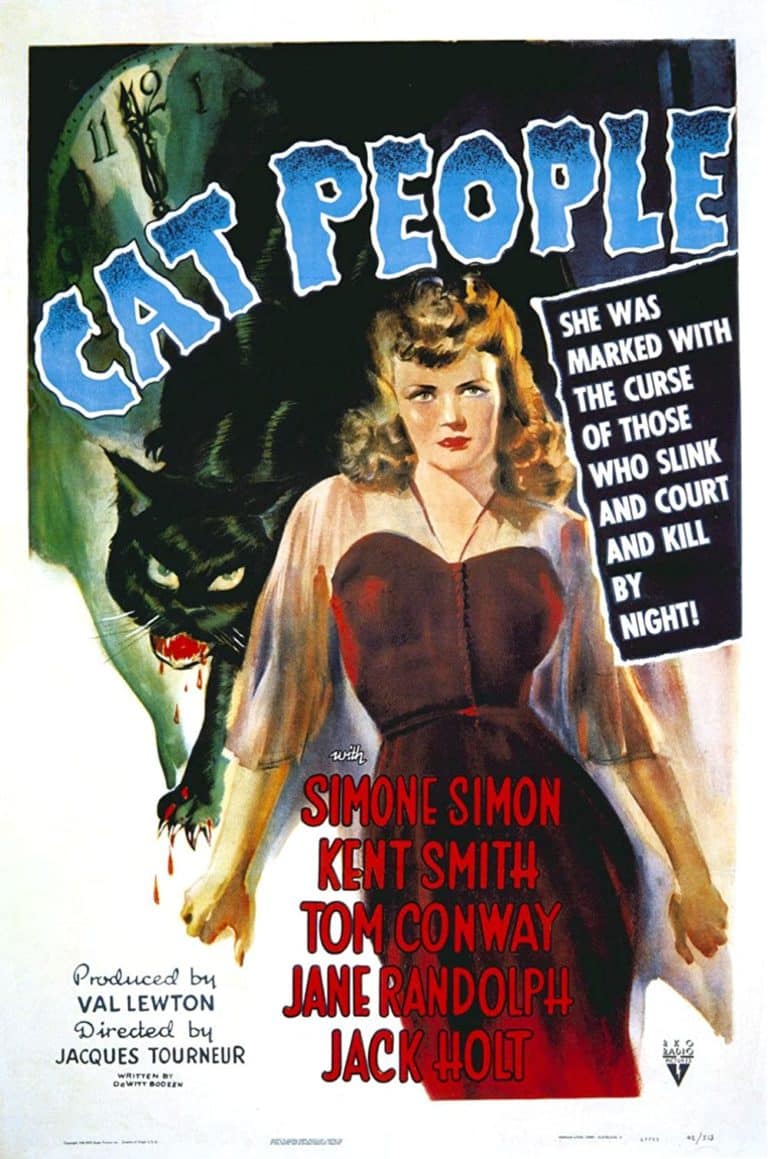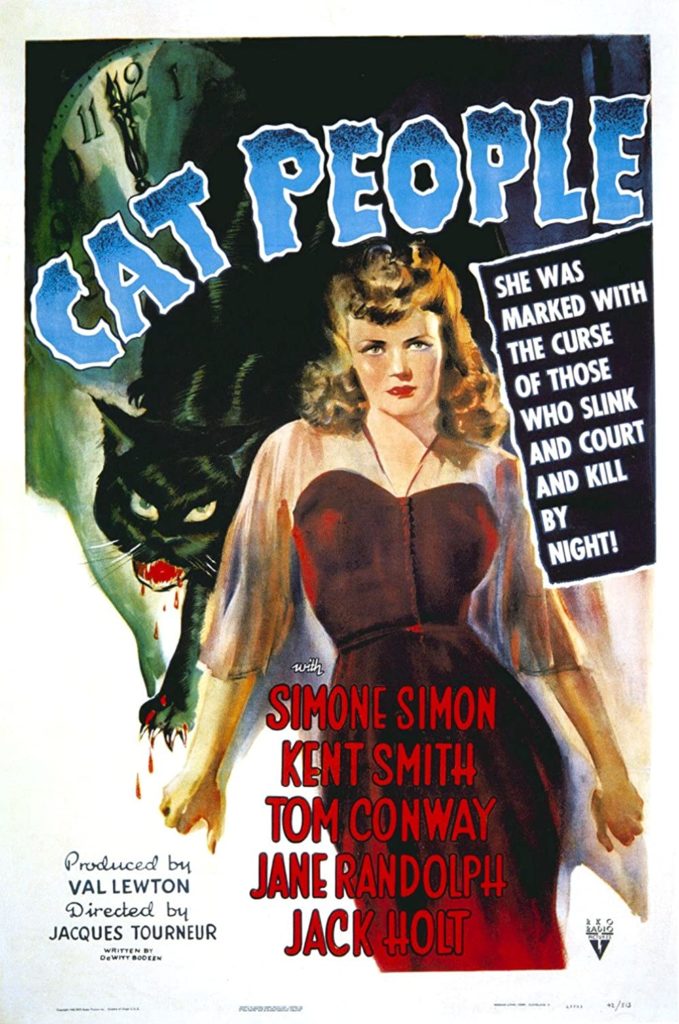 Synopsis
An American man marries a Serbian immigrant who fears that she will turn into the cat person of her homeland's fables if they are intimate together.
Review of Cat People (1942)
Like most movies from the 40s, there is a lot of things you have to get used to stylistically before you can see through the time period and production quality to get to the value of the film. A few films stand out as familiar because they figured out a lot of movie making tricks that survive till today. Cat People is one of them, especially for the horror genre. Cat people is notable because it is the first to use the jump scare. It was created at a time when RKO was struggling financially, and was looking to make a quick buck off of the Universal horror recipe. Low budget monster movies with high returns.
Cat People was made from a shoestring budget of $134,000 which would be about 2.5 million today. It made back (by some estimates) 30x.
It's vague in all the right places and has a very spare and lightning fast script. Again, if you can look past the time period, or at least appreciate it in context, this is a really good and thought provoking movie.