Podcast: Play in new window | Download ()
Subscribe: Google Podcasts | Spotify | Amazon Music | Pandora | iHeartRadio | Podchaser | TuneIn | Deezer | RSS | More
We watched Hellraiser (2022) and were reminded of a series which has virtually infinite potential and has fallen from grace, and risen like Lazarus to raise heck again.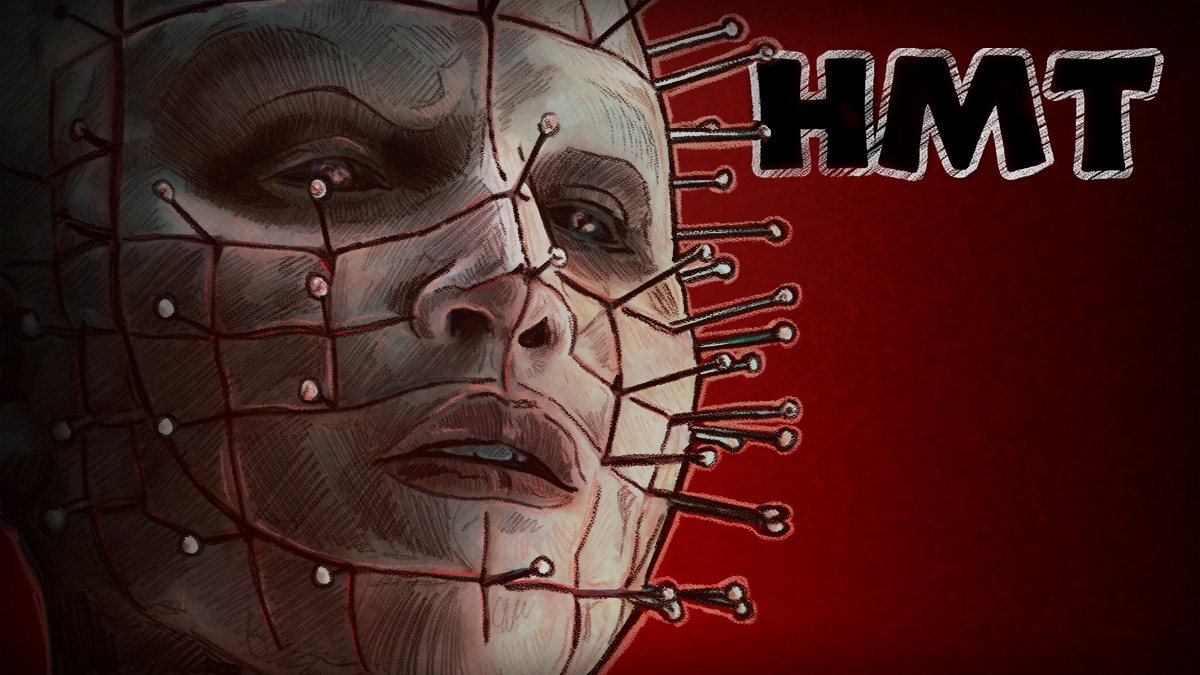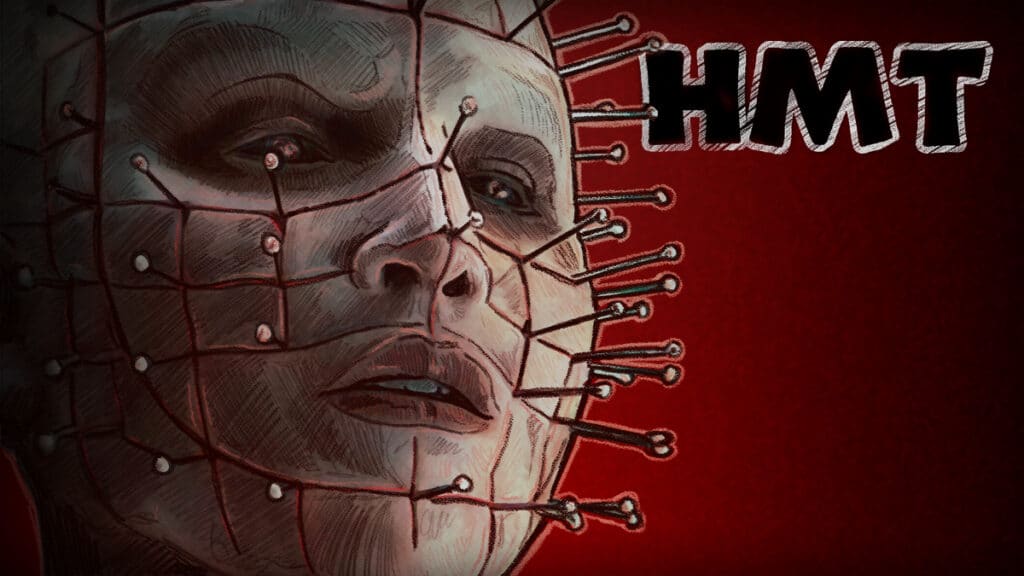 @dgoebel00 on Instagram provided this amazing artwork. Follow him and check out his website.
Hellraiser can be found on Hulu in their formidable Huluween selection
Synopsis
Riley (Odessa A'zion) is a young woman struggling with addiction and staying sober. Her boyfriend, Trevor (Drew Starkey) is also a recovering addict who seems to be a little less concerned about sobriety and walking the straight and narrow.
Riley's brother, Colin (Adam Faison) and his gay boyfriend, Matt (Brandon Flynn) are worried about Riley.
When Riley and her straight boyfriend, Trevor break into a storage locker and steal the puzzle box – wacky hijinks ensue and everyone gets more heck than they bargained for.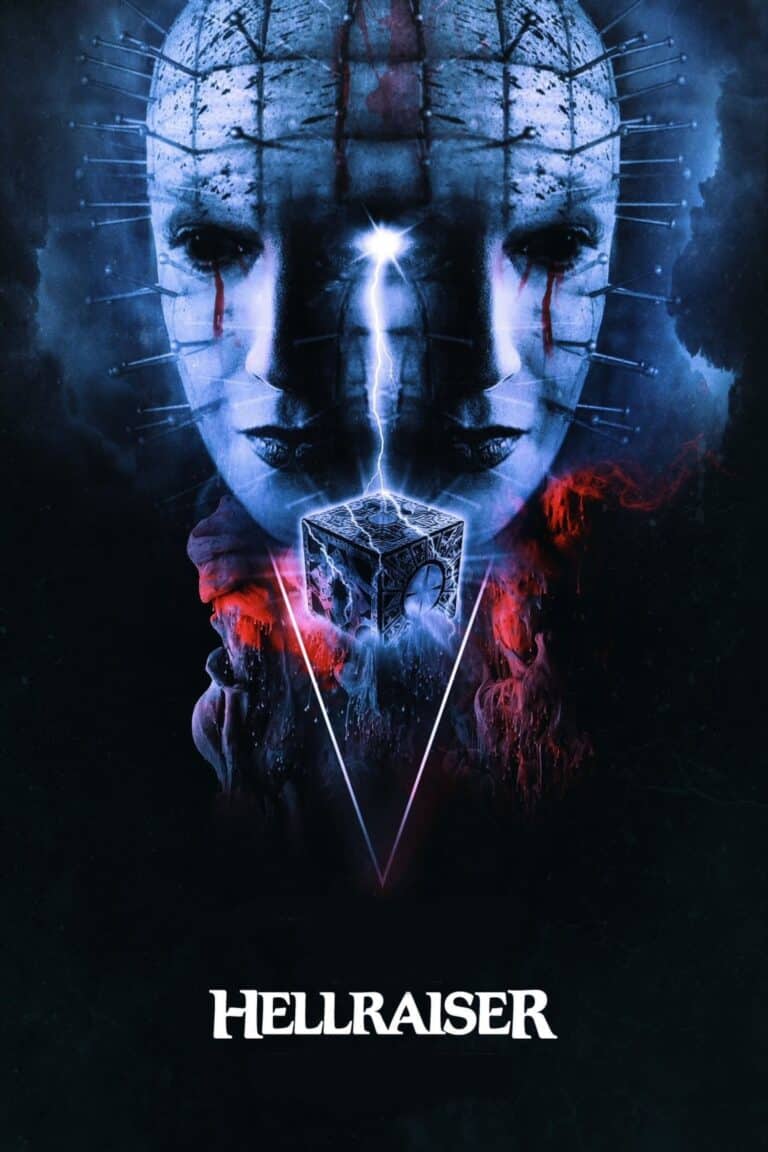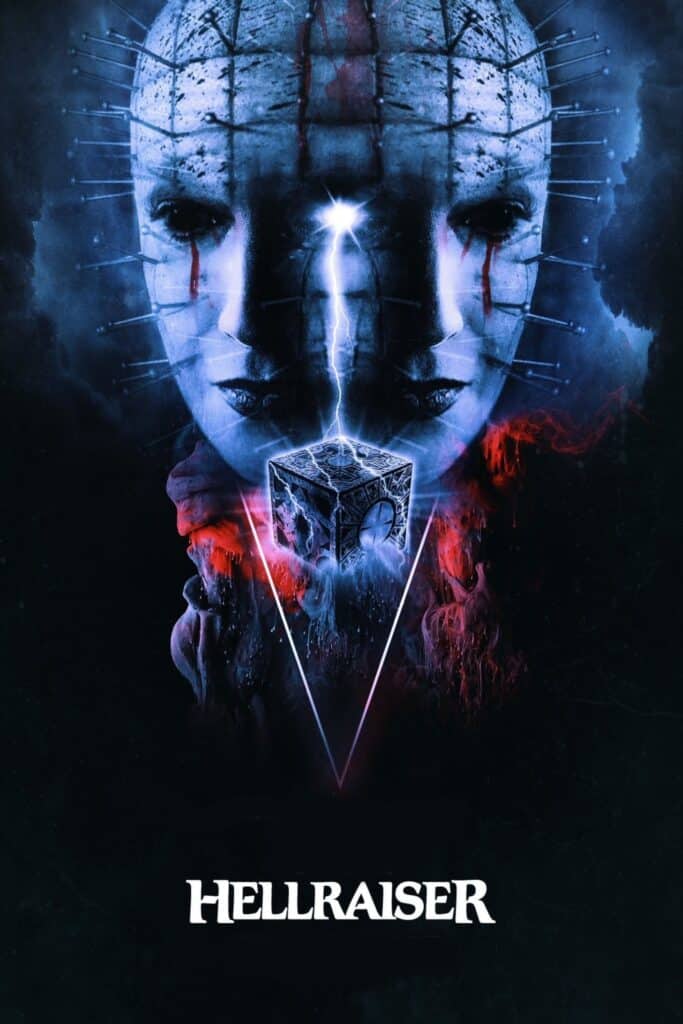 Review
Hellraiser (2022) is a promising new movie based in the Hellraiser universe. It's 54% reboot, 27% homage, 33% slow and boring, with a nice 12% helping of gloop.
Probably the biggest thing that Hellraiser has going for it is David Bruckner is at the helm, fresh off one of our favorite movies of 2020 – The Night House and The Ritual from 2017.
What works
Hellraiser does a lot of things right. It keeps the plot pretty easy to follow, and stays true to a lot of the lore of the series. It also has a lot of nods to sequels in the long line of Yellsayser movies.
The re-imagined Cenobites are off putting and sometimes horrifying, which is fabulous. Jamie Clayton as The Preist aka lady pinhead is something to behold, and strangely sexless as a character.
Lots of this movie was upsetting and hard to watch, but there was some stuff that didn't work too well for me. I'm a bit tired of the same story playing out over and over again.
What doesn't work
With this intellectual property, you could go to actual hell, and have any number of incredible and weird stories play out. Just take Hellbound: Hellraiser 2 as an example.
Instead, we have to see a bunch of new people going through a lot of similar actions that we've seen before.
The pacing on this Hellraiser is also incredibly slow. It's clear that a slow burn was their intent, but sometimes it drags a little too much.
Final Recommendation
Overall, this is a breath of fresh air to an otherwise dead series, and I'm glad to see it. I've always thought that Hellraiser had a ton of potential, and this is a pretty high-quality example of where it can go.
Score
7/10