Podcast: Play in new window | Download ()
Subscribe: Google Podcasts | Spotify | Amazon Music | Pandora | iHeartRadio | Podchaser | TuneIn | Deezer | RSS | More
We went and saw M3gan and were shown what would happen if you allowed a robot to raise your child. Also, there was a crazy rich Asian in it!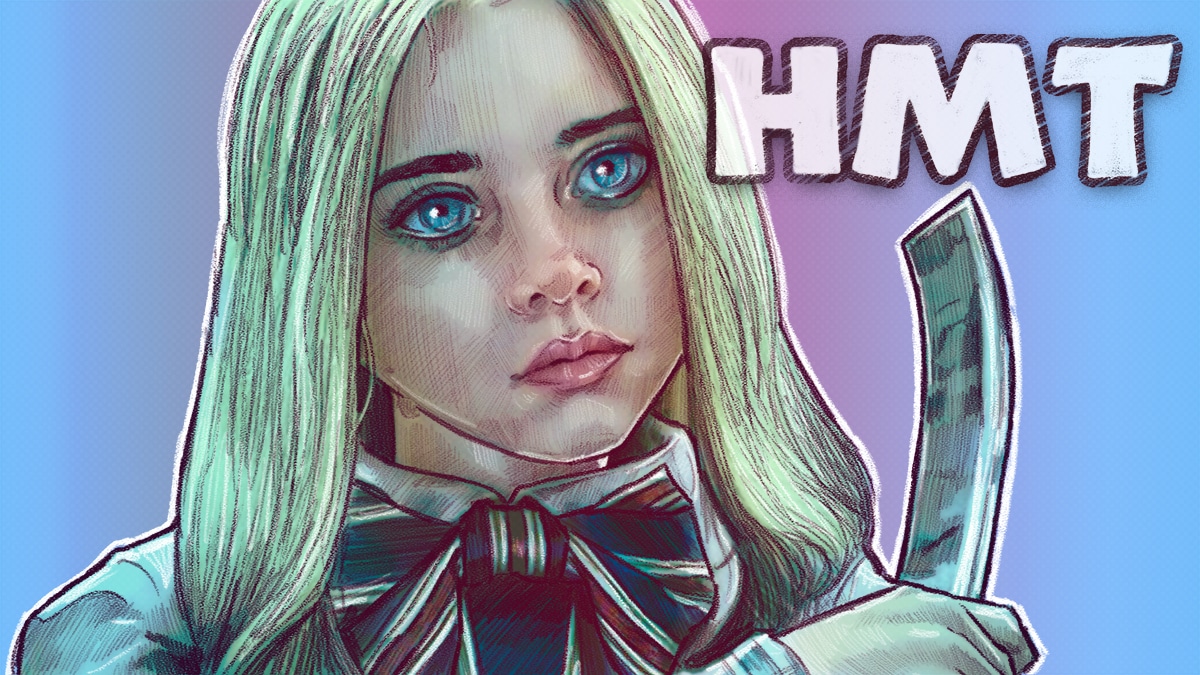 @dgoebel00 on Instagram provided this amazing artwork. Follow him and check out his website.
Synopsis
A hot robotics engineer, Gemma (Allison Williams) strikes paydirt when her sister and brother in-law die and she ends up with her orphan niece, Cady (Violet McGraw).
Now, she can finally test her over-engineered killing machine slash toy on an unsuspecting child-victim that she is the guardian for.
M3gan, is an AI driven toy slash babysitter slash baby SLITTER. She is going to be the toy everyone buys this year, that is if she can convince the archeologists and the lawyer that Jurassic Park, er – M3gan is safe.
Everyone gets more hydraulic death than they bargained for.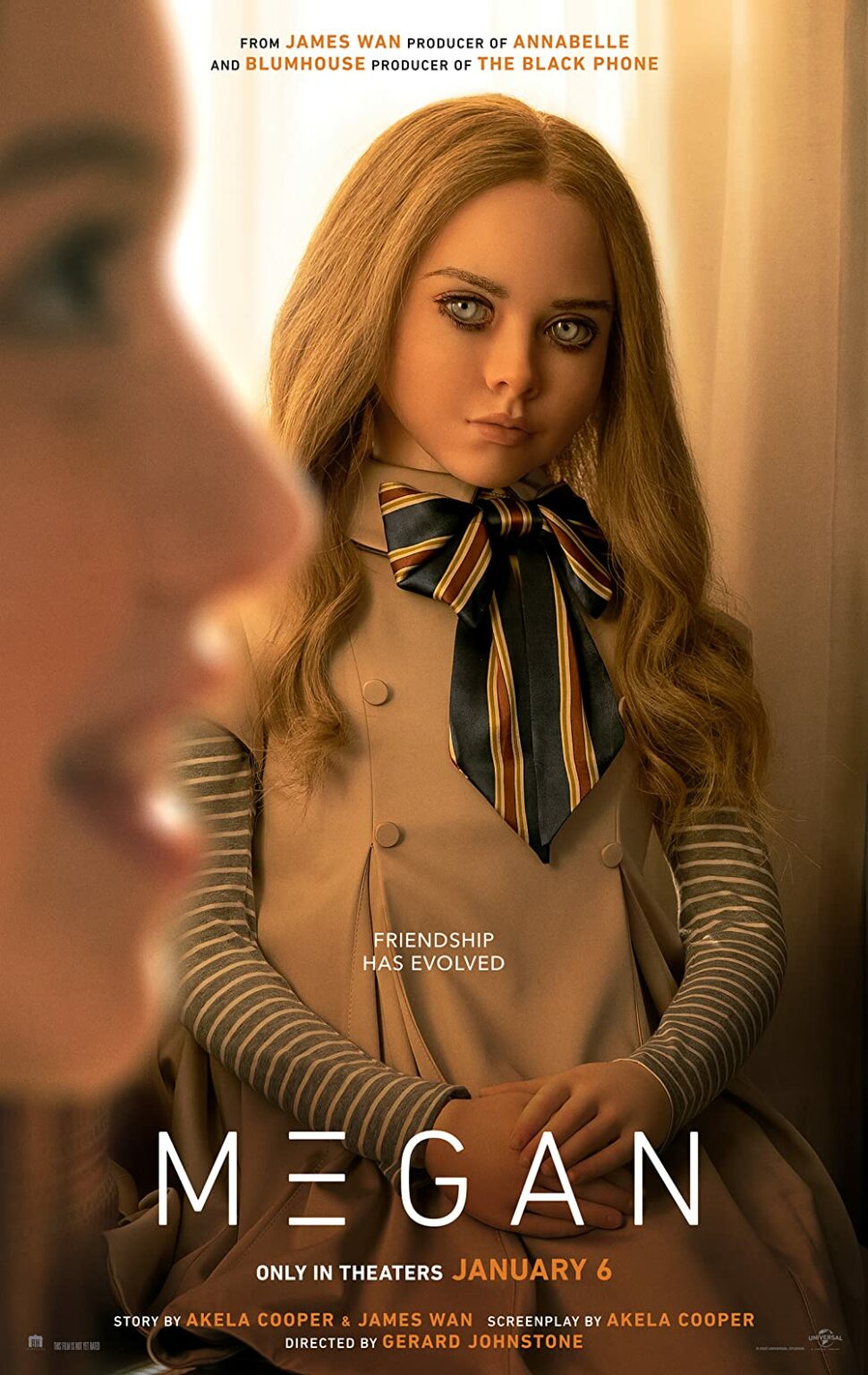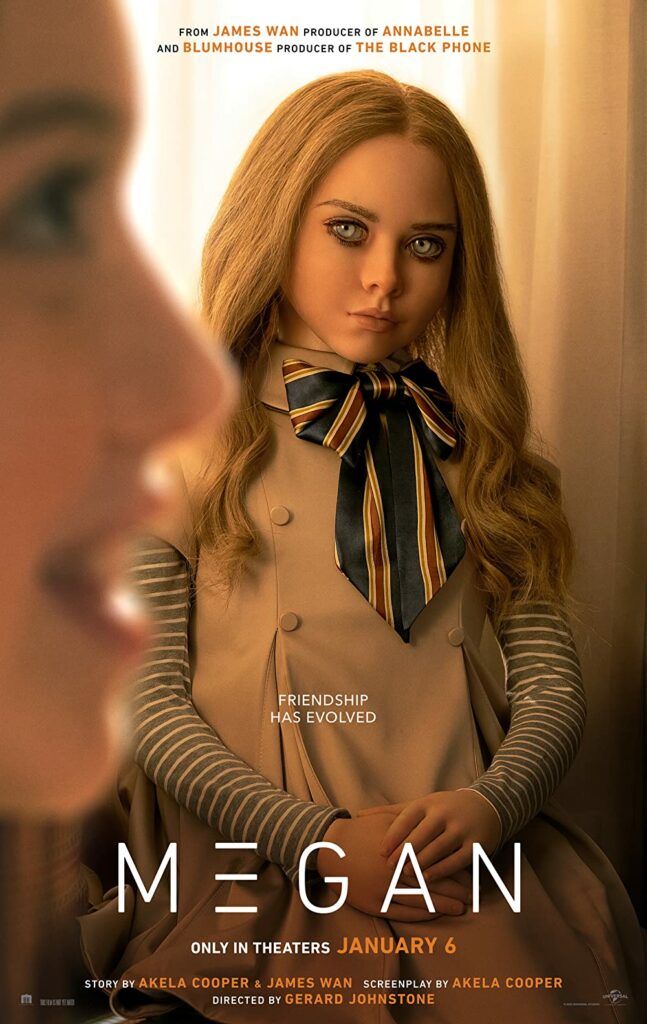 Review
M3gan came with a ton of hype, probably because it's got the high-tier status with Blumhouse, which means their full marketing budget. I can't say it let me down, but it's also not blowing my socks off.
This is a better-than-average horror movie with some solid jump scares and a creepy concept that's similar to that of a Child's Play movie.
The idea of your child being raised by a robot is scary enough when all you do is plop them down in front of Youtube. When you plop them down with a silicone covered robot that can wink and has opposable digits, it gets even creepier.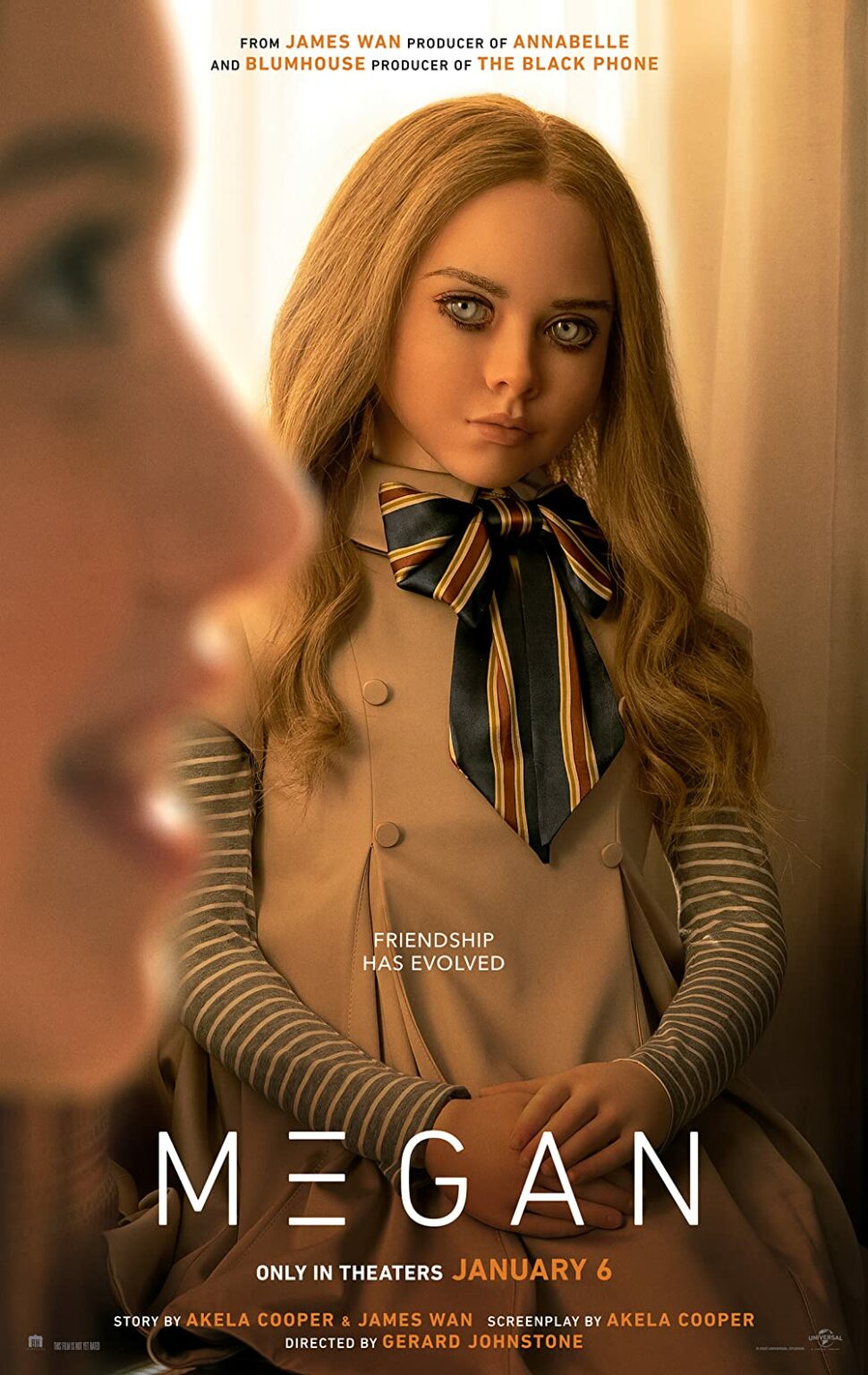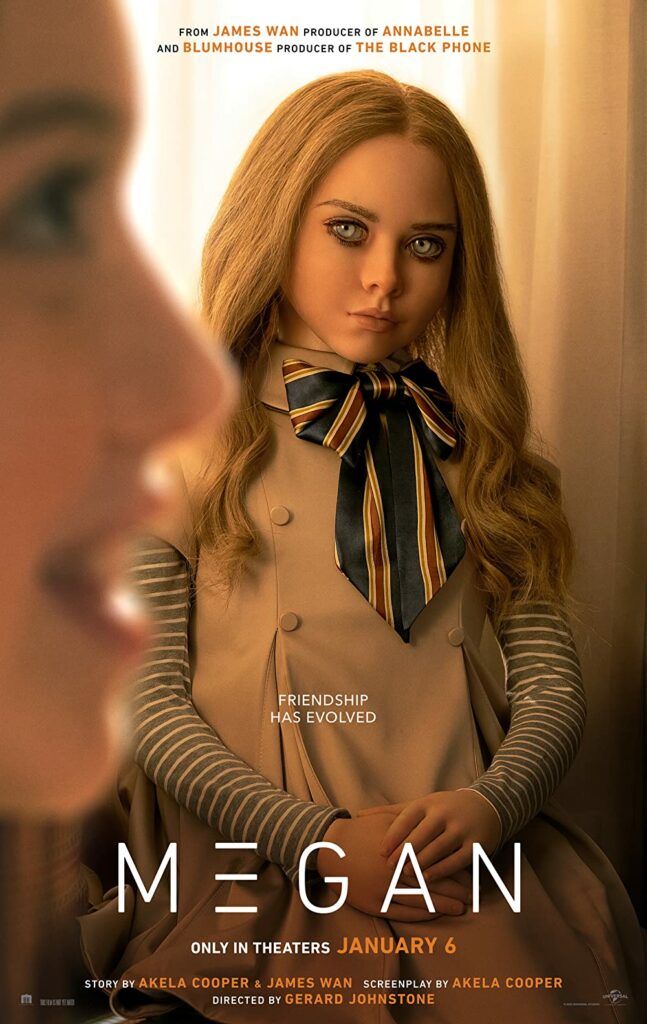 M3gan is scary at times, and quite funny as well. Some of the one liners landed perfectly for me, which was a lot of fun.
If you are the kind of person who has a hard time not picking movies apart, M3gan is not for you. This is a popcorn munching, good time with friends kind of movie.
It's got some great moments, but will be forgotten in a year or two, which is better than being forgotten as quickly as it comes out.
Score
7/10