Podcast: Play in new window | Download ()
Subscribe: Google Podcasts | Spotify | Amazon Music | Pandora | iHeartRadio | Podchaser | TuneIn | Deezer | RSS | More
We watched Scream 6 and were impressed with this incredibly fresh new take on the otherwise stale genre of slashers in 2023!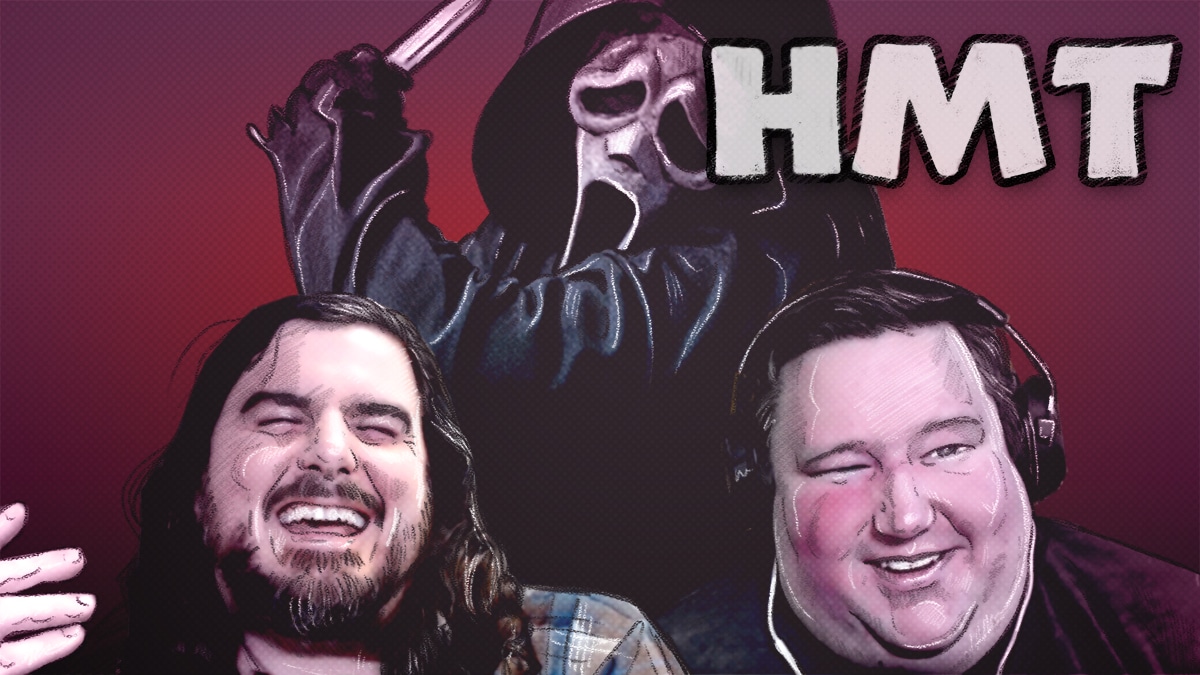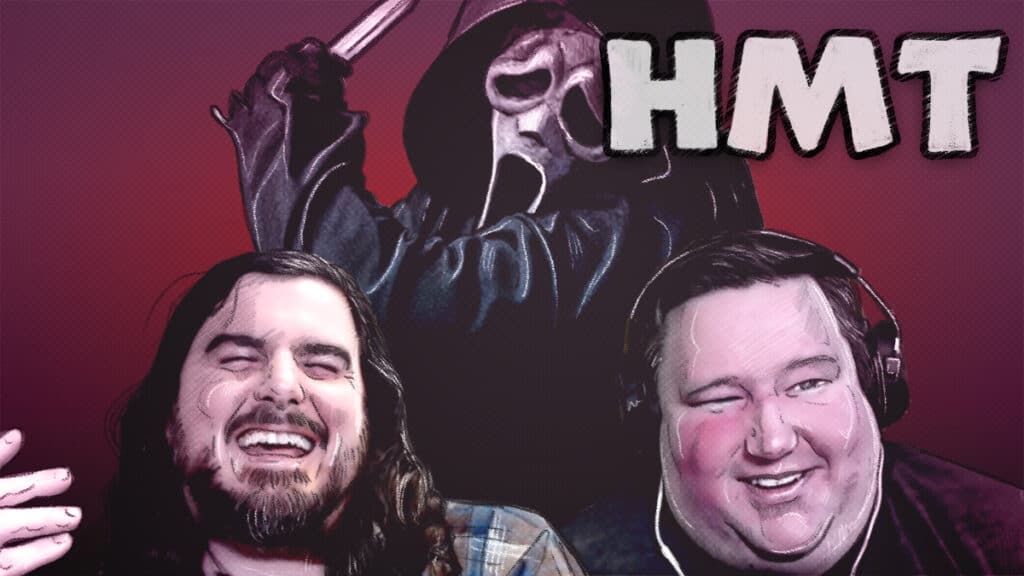 @dgoebel00 on Instagram provided this amazing artwork. Follow him and check out his website
Synopsis
A year after the events of Scream (2022) where the Woodsboro murders decimated the group of plucky, woke high school students, we find ourselves in college, in New York City.
In a super weird turn of fate, our young heroins Sam Carpenter (Melissa Barrera) and her sister Tara (Jenna Ortega) are being stalked by none other than Ghost Face himself.
As the friend group pulls together to try to figure out who the new killer might be, they also become suspicious of each other.
As it turns out, this killer follows the rules of horror movie tropes, and could easily be one of their closest friends, if these Stab movies are to be believed.
Will the friends figure out who the new killer is? Will Ghost Face say some quippy line? Who will be stabbed, and who will come out on top?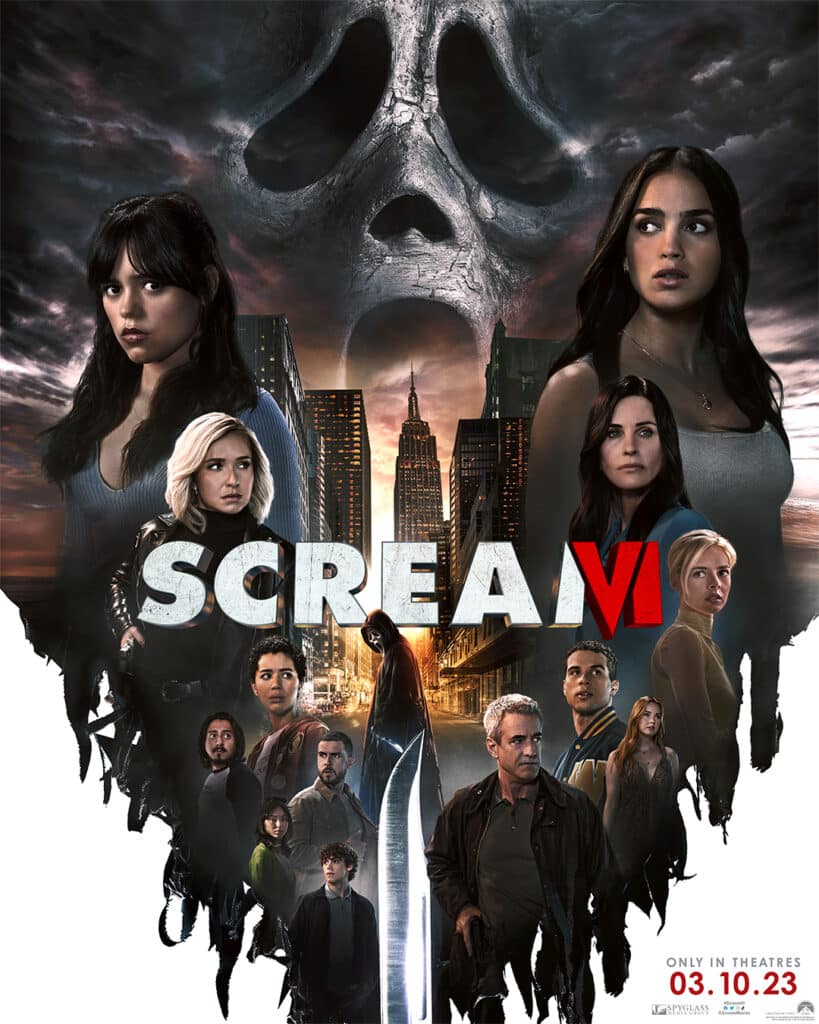 Review
I just asked a bunch of cliff hanger questions at the end of my synopsis. And Scream is known for it's meta takes and twists. Here's a meta twist for you – I don't give a shit who comes out on top AT ALL!!!
I stopped caring about Scream the moment the second movie started in 1997. It's always a slightly diminished crew of last year's protagonists looking at each other and figuring out what movie trope they are breaking that will get them killed. If only Ghost Face would just hop off of the screen and do me so I don't have to sit through another one of these cash grab installments.
Is Scream 6 bad? No, it's fine. It's fan service. But everything is fan service now. Fan service has replaced originality in favor of safety.
Do you want safety? IS THAT WHAT YOU REALLY WANT? Yes. As it turns out, you do. Or at least that's what your wallet says when you pay to go see the new Scream, or Halloween Ends, or The Purge 8: Unlimited Bulimia.
Sometimes you just need some nostalgia in your life, and this is that. It's not going to blow you away, or make you wish there were more Scream movies. It's going to pelt you with 'member berries.
I will say that this version of Ghost Face might be the strongest in my memory, even if my memory for this is pretty bad. He is wiry, and powerful, and frantically hateful. His acts of violence are gruesome and gross.
The reveal at the end of Scream 6 is a prime example of more is better syndrome. Can this be topped? Only if the killer in Scream 7 is the early 90's version of the monster truck named "Bigfoot".
As long as you don't expect much, Scream 6 is a Film.
Score
5/10