Podcast: Play in new window | Download (Duration: 1:38:33 — 90.2MB)
Subscribe: Google Podcasts | Spotify | Amazon Music | Pandora | iHeartRadio | Podchaser | TuneIn | Deezer | RSS | More
We went and saw Scream and it was pretty much exactly what I figured it would be.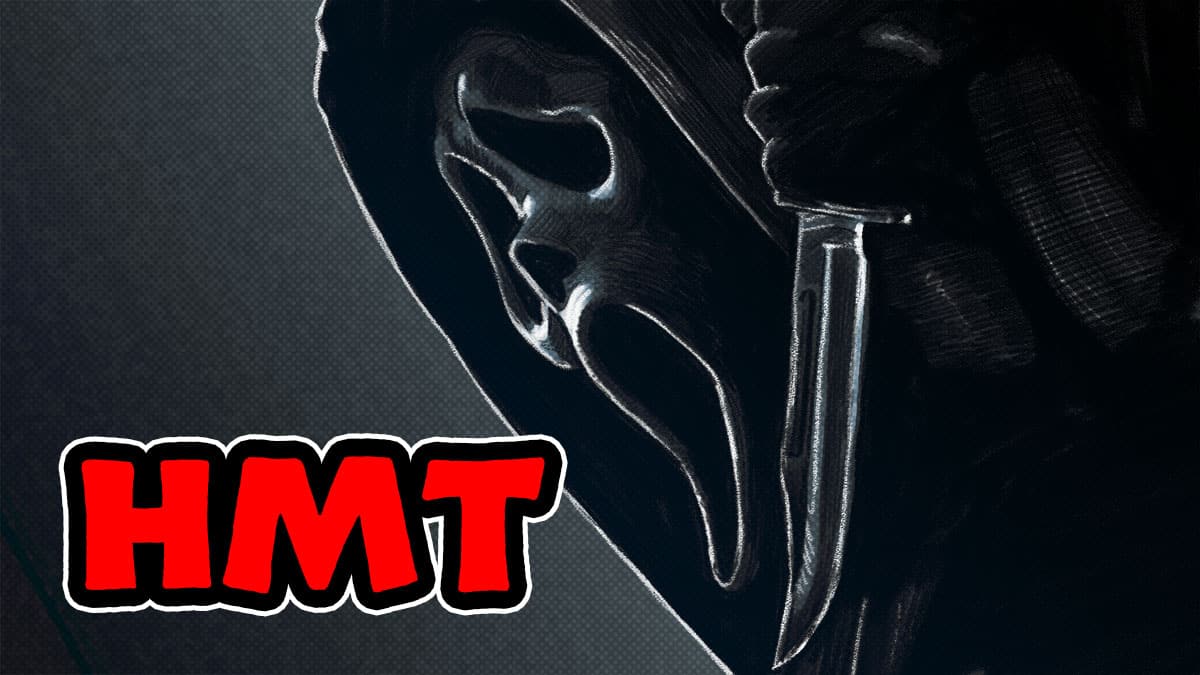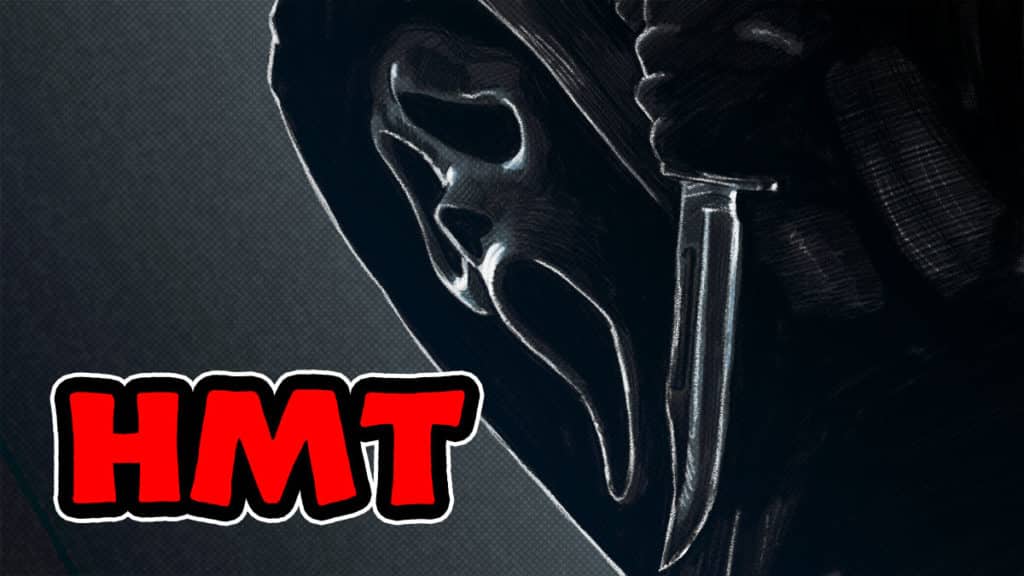 @dgoebel00 on Instagram provided this amazing artwork. Follow him and check out his website.
Synopsis
Scream is a story about a movie about a movie. A young girl get's called on the phone and brutally attacked by a masked murderer known as Ghostface. As the teen and her friends try to figure out who would perpetuate this crime, other victims begin to die.
Suddenly everyone is a suspect. Fortunately we have a couple of horror movie experts who managed to surmise that this is similar to a horror movie known as Stab.
If you know how slasher movies work, you may be able to stay alive.
Oh yea, and Neve Campbell, Courtney Cox, David Arquette, and Skeet Ulrich are in it.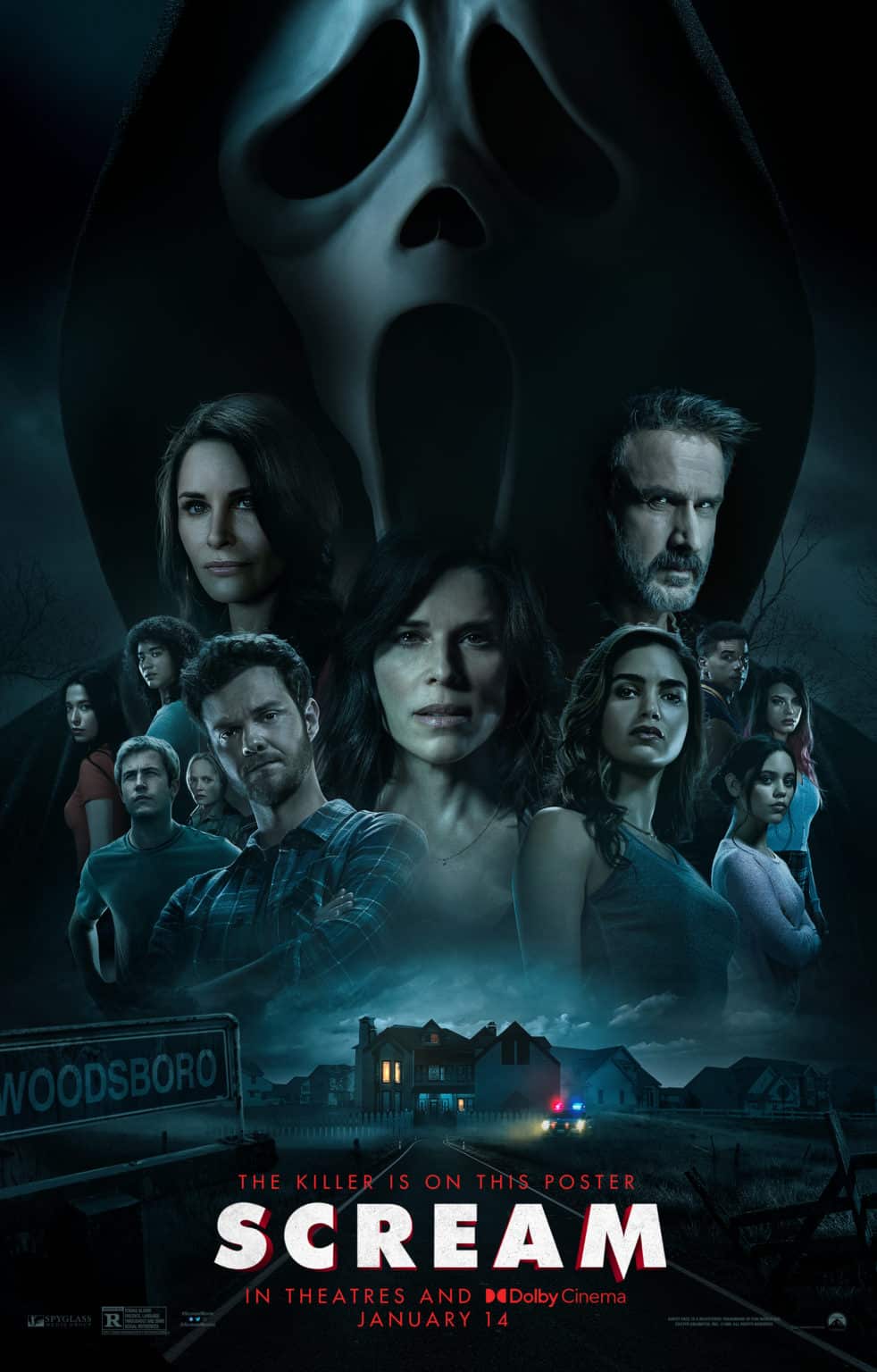 Review
If any of this sounds familiar, it's because Scream painted itself into a corner with the first movie and has been digging away at hallowed ground ever since.
Meta horror has been the thing everyone does for nearly 30 years now, and if Scream doesn't do it, it's basically sacreligious.
Scream isn't going to blow your mind. It sticks to the exact same format and rules of all the previous movies. In fact, it's pretty much devolved fully into Clue at this point. Characters are all constantly pointing at eachother and asking, "Are you the killer?" the same way tweens do as they exit the movie theater.
There are tons of callbacks and easter eggs to keep fans coming back to catch every last morsel of slasher goodness.
I'd even say that this has some of the most clever meta commentary zingers placed in the script since the original Scream.
It's a fine movie, and pretty violent, although the violence in Halloween (2018) and especially Halloween Kills puts this in the kiddy pool in that regard.
I guess I'm just a little tired of the same old story told with a wink and a nod by some gen Z kids, no matter how much they are asking for it.
Score
7/10
Get 13% Off your order at NightChannels.com when you use code HMT at checkout.
Get a 30 day free trial at Shudder.com when you use the code HMT at checkout.