Podcast: Play in new window | Download (Duration: 1:43:03 — 94.3MB)
Subscribe: Google Podcasts | Spotify | Amazon Music | Pandora | iHeartRadio | Stitcher | Podchaser | TuneIn | Deezer | RSS | More
We went and saw Halloween Kills and i was shocked by the insanity of the violence at the start and end of the movie, and bored to literal tears by the squishy, awkward middle.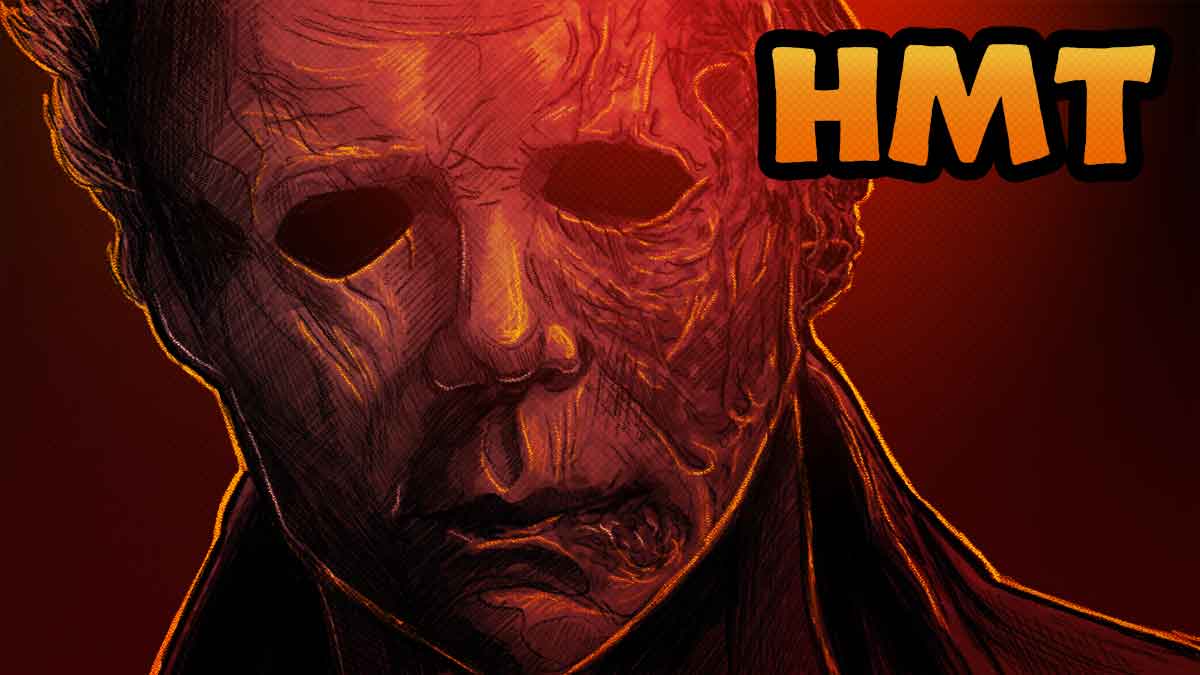 @dgoebel00 on Instagram provided this amazing artwork. Follow him and check out his website.
Synopsis
Halloween Kills picks up directly where Halloween 2018 left off. Spoilers, he makes it through the fire, and goes on a murderous rampage through his hometown of Haddonfield.
While the residents decide to make their own stand against his evil, they do their best to try to find and kill Michael in a mob justice style coup.
Michael creeps through the town brutally killing random bystanders and homeowners.
Eventually, everyone ends up with more Michael Meyers than they bargained for.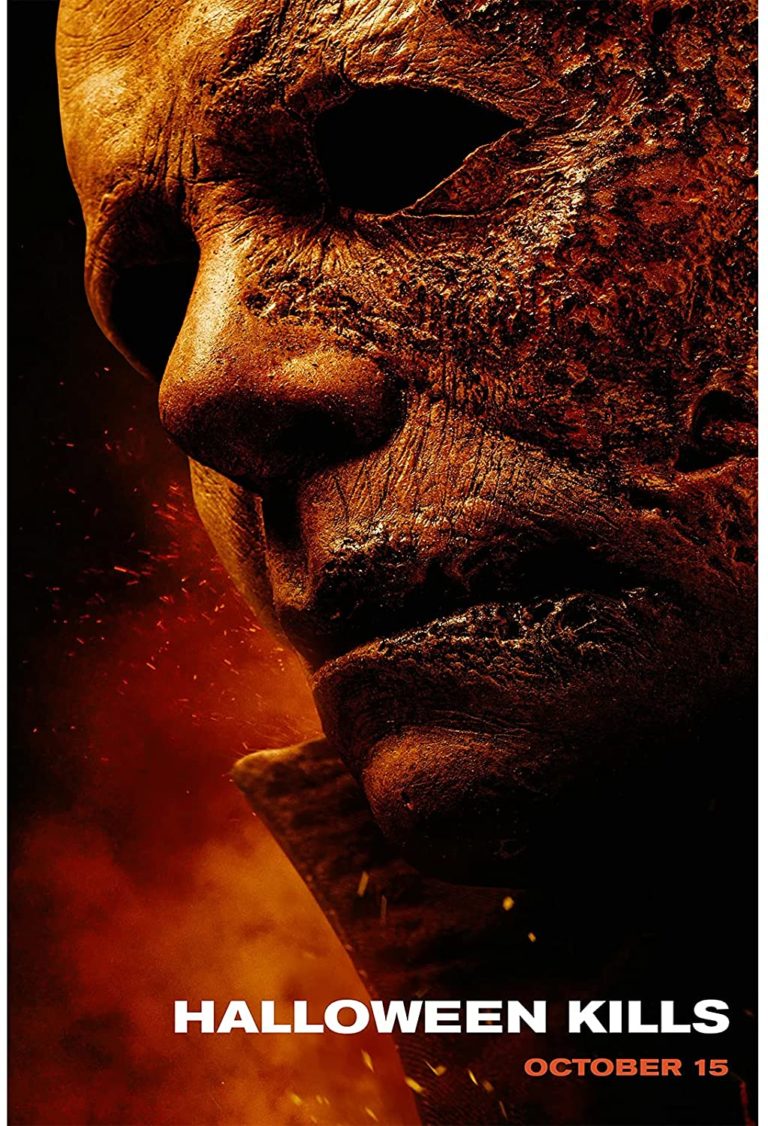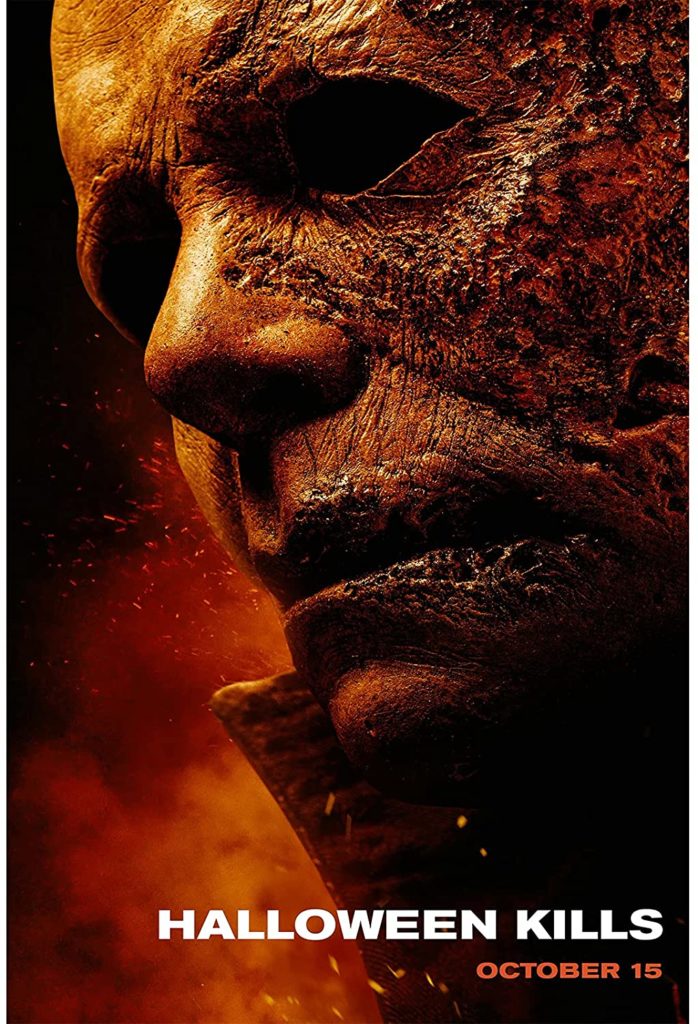 Review
Halloween Kills is a cool concept that is hampered by slow-witted dialog and an unneeded morality appeal.
Who was the person clamoring for a barebones morality tale in a Halloween movie? I feel like I understand the Halloween fanbase pretty well. I respect them, and I know I'm an outsider looking in, but none of them are asking for this.
The entire second and third acts of Halloween Kills are bogged down by inane dialog, cameos, and homages to previous films.
I will say this – the violence is pretty incredible. Some of the kills are so brutal and disgusting that I was impressed. I don't think I've seen such incredible brutality done so well since Possessor Uncut from 2020. The kills were done so well that I actually got into them to a degree.
Instead of a dialog driven homage-fest, why not do what Michael actually does best? Creep around the town of Haddonfield with Michael, stalking and killing his victims. Sparse music or silence accompaniment to pair with the gurgling, gasping, and screaming of defenseless townsfolk, just trying to get away.
Show how evil Michael is, don't tell us – WE KNOW! Make us gasp in awe. Make us fearful of walking through the parking lot at night to get back to our cars and drive home.
It bums me out that Halloween 2018 didn't get a hardcore follow-up, because I feel like if they had gone swung for the fence with the brutality, they could have made a movie that people spoke about in hushed tones.
Score
5/10
Get 13% Off your order at NightChannels.com when you use code HMT at checkout.