Podcast: Play in new window | Download ()
Subscribe: Google Podcasts | Spotify | Amazon Music | Pandora | iHeartRadio | Podchaser | TuneIn | Deezer | RSS | More
The deadites are back, and they are as mean as ever. Evil Dead Rise changes it up from the cabin in the woods format, and it pulled it off successfully. Listen/watch our latest episode with special guest Jen Ponton.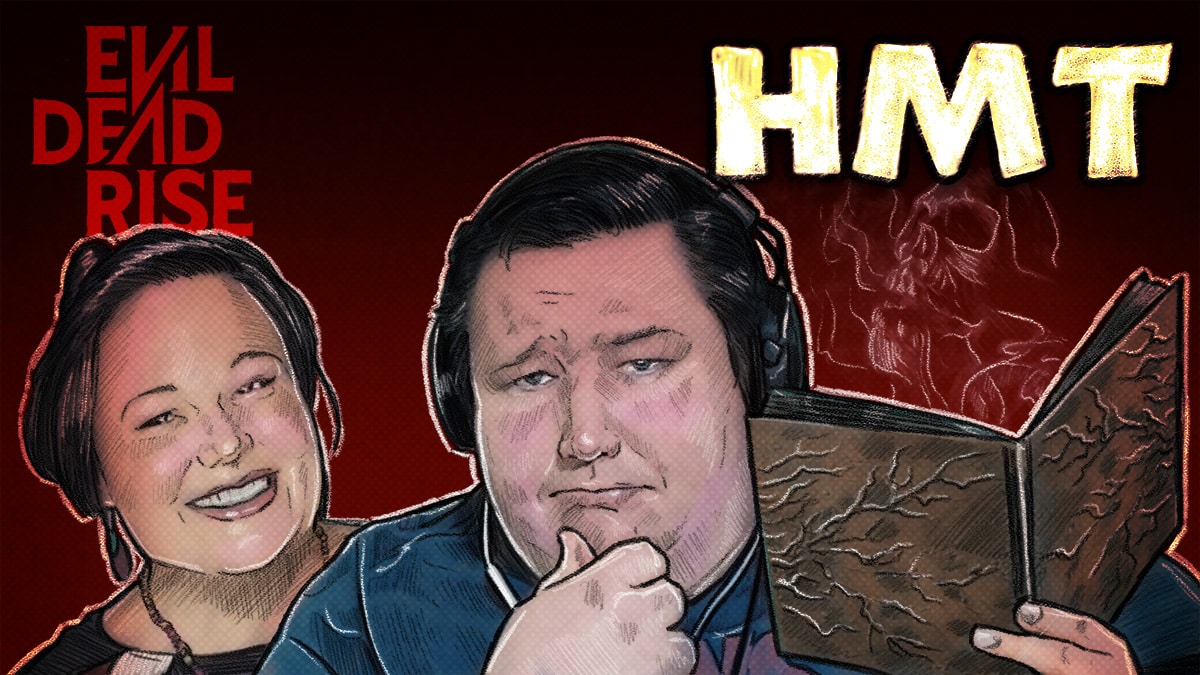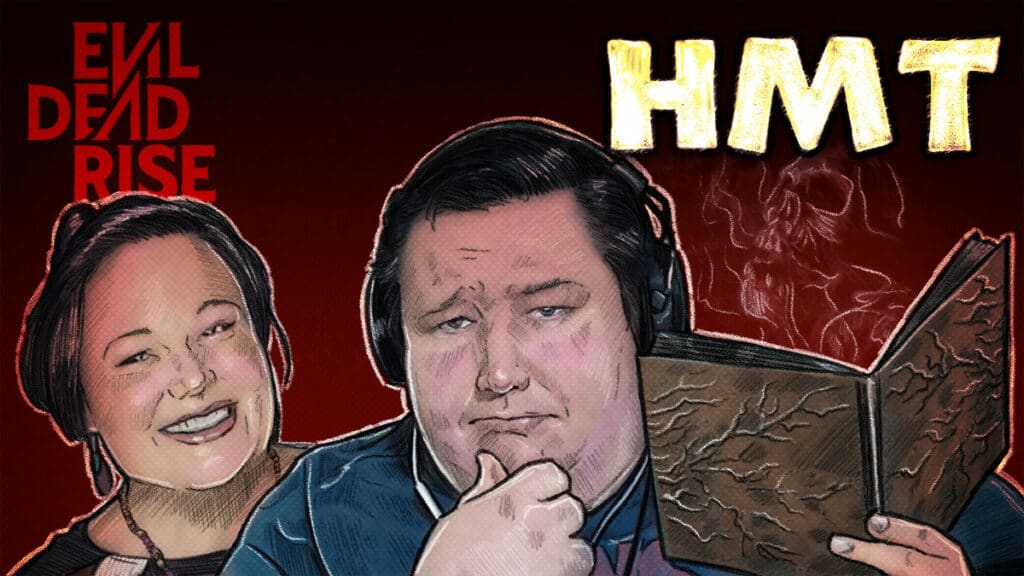 Synopsis
Evil Dead Rise continues the story of deadites just trying their best life, and those meddling humans that try to ruin their fun. In this latest entry in the Evil Dead franchise, two estranged sisters Ellie and Beth (played by Alyssa Sutherland and Lily Sullivan) awkwardly reunite in the midst of personal crises. Before they can work out their issues, an earthquake strikes and Ellie's children discover a hidden ancient tome and mysterious recordings of a priest reading from it. If you've seen any of the previous Evil Dead films, you know where this is going. They inadvertently release flesh-possessing demons and have to fight for survival. It doesn't go well.
Review of Evil Dead Rise
This is a very strong entry into the franchise that expands the world outside of just a cabin in the woods. Like 2013's evil dead, this film foregoes the majority of the humor that the original trilogy featured. Not to say that this film is completely humorless, it just goes hard into the body horror and torture porn. This film has some of the wildest and darkest scenes I've seen in a long time. It makes you all but certain that no one is safe from the deadites even up till the end.
What I appreciate is that despite the simple nature of the horror, that being trying to escape or kill scary demons, the film does give stakes for the characters and changes up the setting in a unique way. Instead of disposable slasher teens, we are shown a loving and functional family. When one of them is preyed upon by the demons it hurts, and it adds to the disgust and terror of the moment.
Alyssa Sutherland chews up the material and spits it out. It's unsurprising that most of the trailer featured her. She is a delight to watch, and the vile and manipulative things that the script gives that mother are the most compelling parts of the movie.
Overall, this film really brings it. If you are looking for a supernatural gory horror film, this one pulls no punches
Score
10/10
Check out Jen Ponton
Thanks to Jen Ponton for joining us. Check her out:
https://www.youtube.com/@JenPontonActor
https://www.instagram.com/jenponton/
Watch Caretaker on TikTok here:
https://www.tiktok.com/@caretakerfilm