Podcast: Play in new window | Download ()
Subscribe: Google Podcasts | Spotify | Amazon Music | Pandora | iHeartRadio | Stitcher | Podchaser | TuneIn | Deezer | RSS | More
We took a look at this comedy masterpiece from the mid 90's and were reminded of a time when you could kill endangered species and get away with it.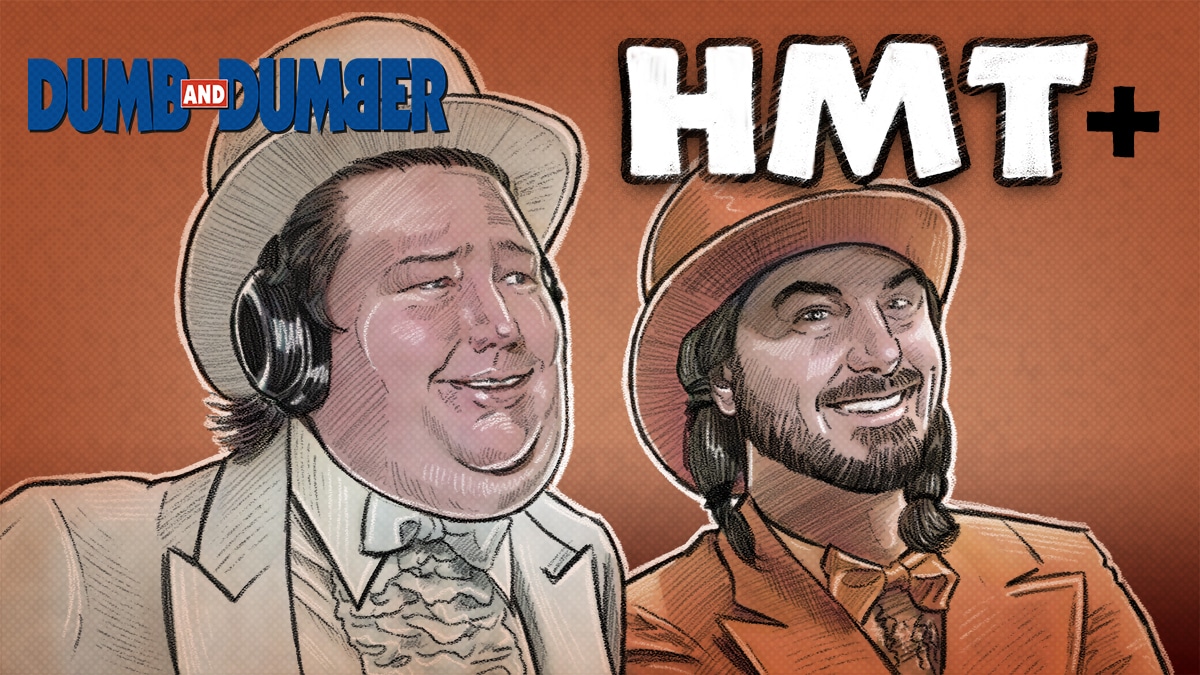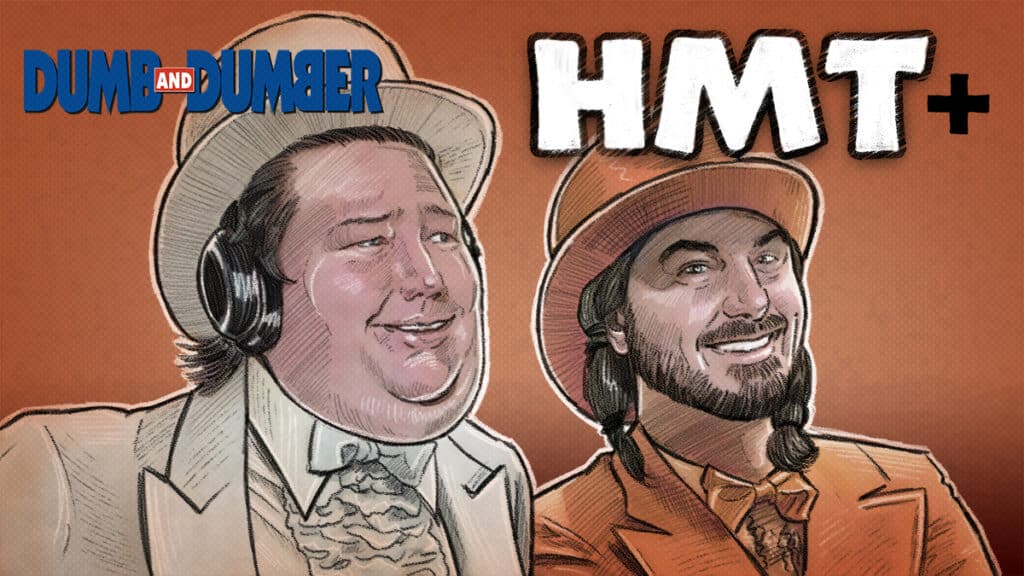 @dgoebel00 on Instagram provided this amazing artwork. Follow him and check out his website
Synopsis
When a gorgeous redhead, Mary (Lauren Holly) leaves her suitcase in the airport, Lloyd (Jim Carrey) makes it his mission to return it to her at her destination – Aspen, California. Lloyd manages to talk his roommate and best friend Harry (Jeff Daniels) into joining him on the trip because, let's face it, "our pet's heads are falling off!"
Unbeknownst to our duo of dumb dumbs, the briefcase left by Mary Sampsonite was actually a ransom payoff for her husband's safe return from the ominous arms of Nicholas Andre.
As Harry and Lloyd are tailed across the country, an interesting The Man Who Knew Too Much scenario takes place. Everyone gets more stupid than they bargained for.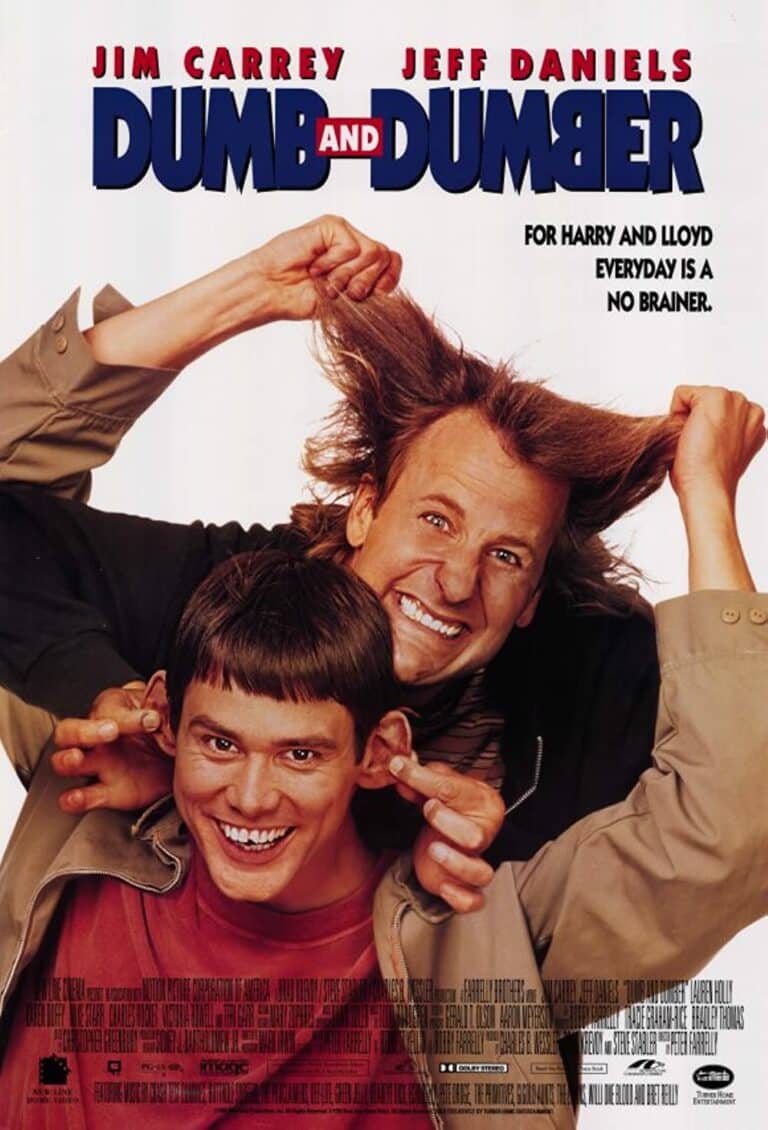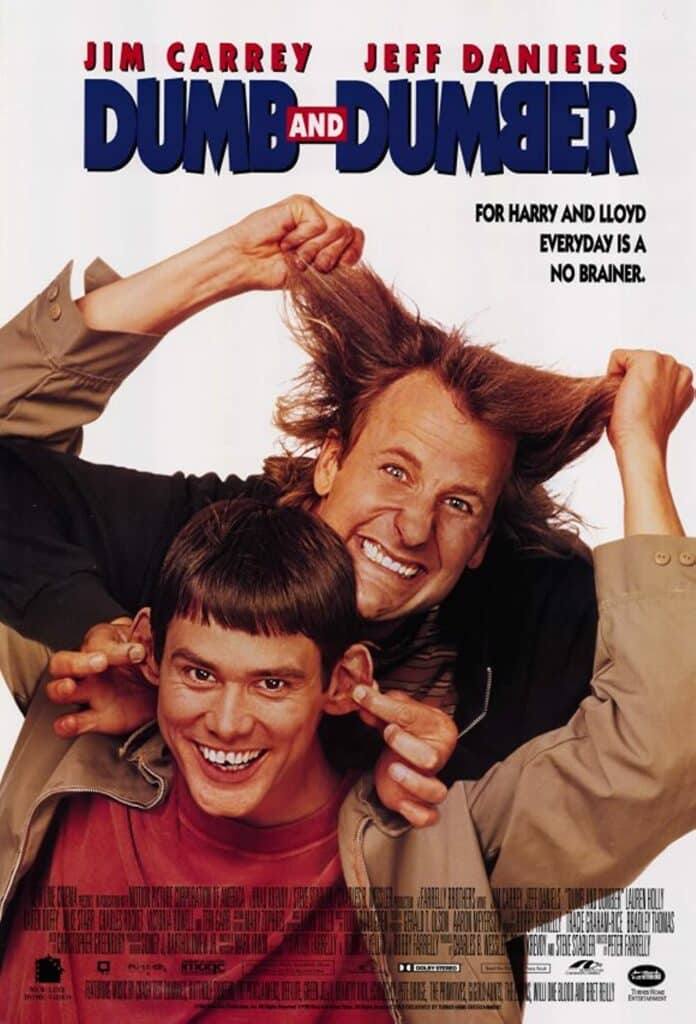 Review
Dumb and Dumber is one of the funniest modern day movies ever made, and in my opinion, one of the best comedies of all time. Peter Farrelly & Bobby Farrelly wrote and directed this and while they are accomplished and obviously talented, their real lightning in a bottle was the casting of Jeff and Jim.
The magic within Dumb and Dumber lies in Jeff and Jim, two grown-ass-adult-males acting like actual 6th grade children. Keeping straight faces and horsing around in ways that would make every mother in America roll their eyes so hard that their retinas detach.
Obviously, Jim Carrey is at his absolute peak in this movie, but Jeff Daniels comedy chops are absolutely crushing. And the pair of them together, fully understanding the magic of this concept of two adults so stupid that it hurts is what takes the whole thing into the top echelon of comedy gold.
The pacing and clear storyline of this movie help to bolster it amongst it's competition, because it's hard to get the pacing of a comedy movie right.
While the last half hour of this is pretty weak by comparison to the rest of the movie, it's pretty slim pickings on comedy movies that end strong. This has a better ending than most.
It blows my mind that this is the same Jim Carrey that did one of the worst movies I've ever seen in my entire life – The Number 23.
Score
10/10