Podcast: Play in new window | Download (Duration: 1:38:12 — 89.9MB)
Subscribe: Google Podcasts | Spotify | Amazon Music | Pandora | iHeartRadio | Stitcher | Podchaser | TuneIn | Deezer | RSS | More
We watched The Number 23 and I was barely able to stay awake through this portrayal of the dark, end times of The Truman Show.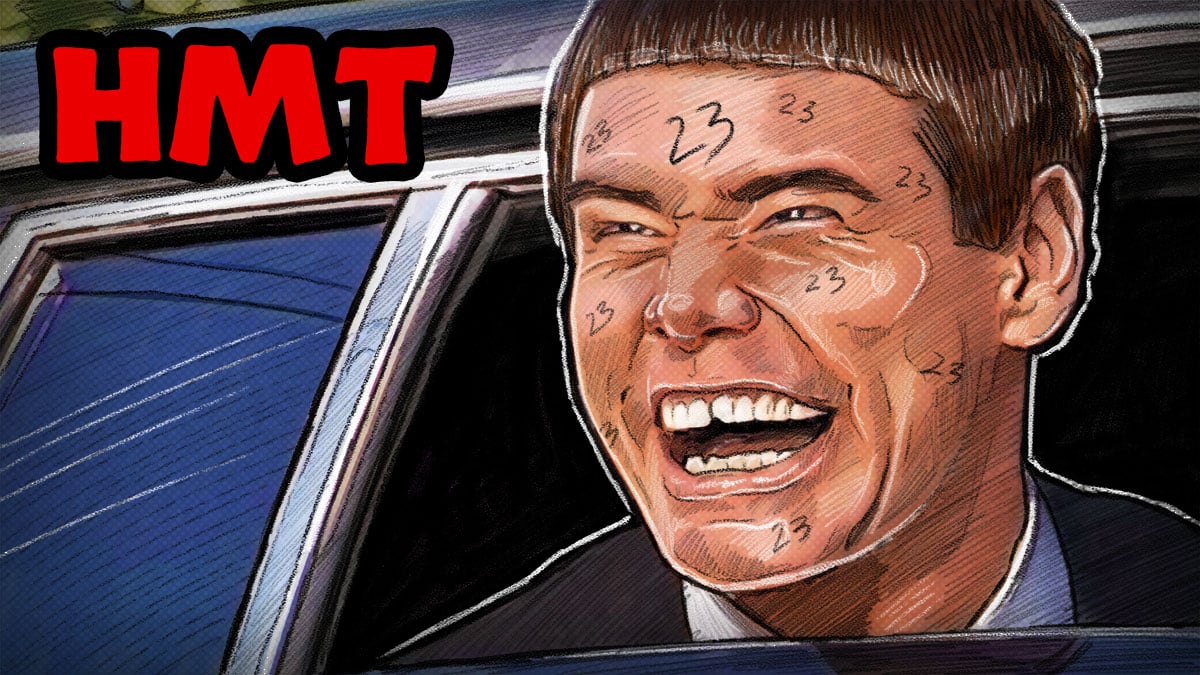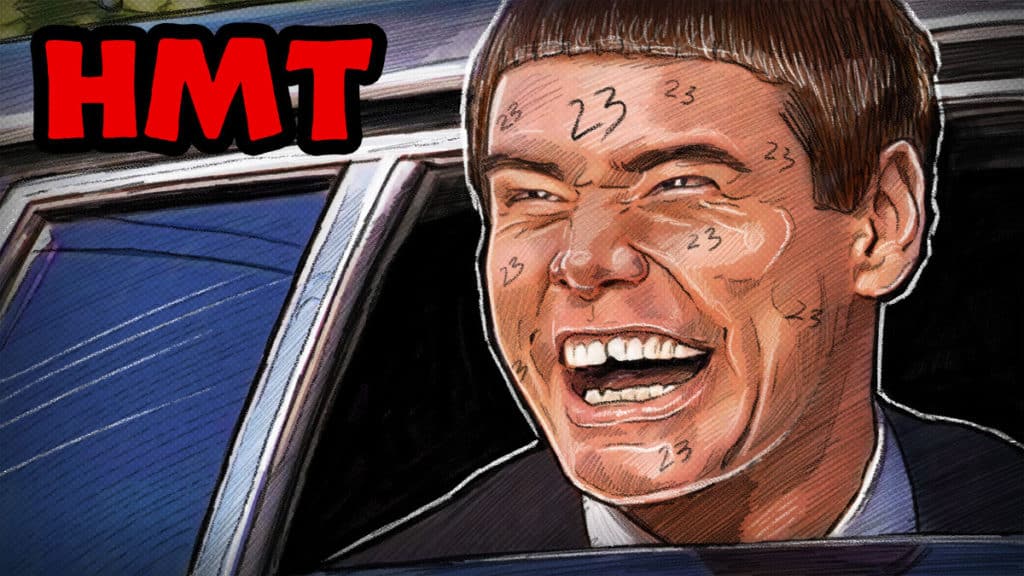 @dgoebel00 on Instagram provided this amazing artwork. Follow him and check out his website.
Synopsis
The Number 23 can be found for rent on most major platforms right now.
The Number 23 is the story of Walter Sparrow who becomes obsessed with a book that seems to have deep connections with his life. As he reads the novel, he begins to see clues that it may tie into the real world.
As Walter dives down this rabbit hole, he becomes obsessed with the obsession of the protagonist of the novel – the number 23.
Will Walter be able to hold on to his sanity, or will he suffer the same fate as the man in the book?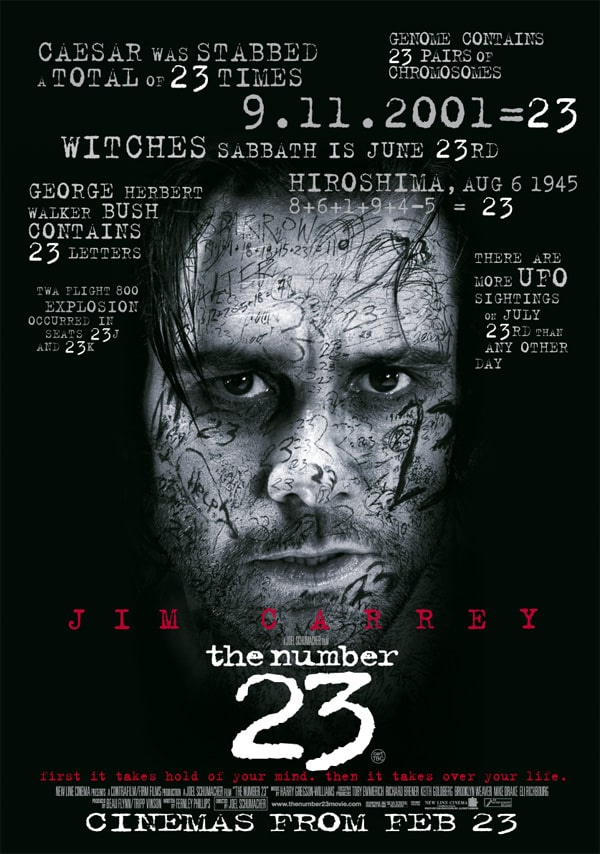 Review
I find it hard to review The Number 23 because it's so forgettable and boring throughout with such a silly premise that I just can't take it seriously.
It's directed by Joel Schumacher and stars Jim Carrey and it's exactly what you would expect that pairing of fellas would produce.
If you aren't familiar with numerology and the mental gymnastics that it takes to believe any of that bullshit, this movie will catch you up quite well. Just don't expect to be interested or enlightened.
Between Walter's real life and the life he delves into while reading his book, you would think one of them would be interesting.
The over-saturation of the film while we experience what Walter reads is annoying but why stop there?
The constant adding and subtracting of seemingly symbolic numbers to achieve the number 23 falls so flat in what it tries to achieve that I can only laugh. The stakes are supposed to hinge on these coincidences in the number 23, but even the dimmest bulb will find them to be a stretch.
The twists and turns of the end arise as quickly as they are doused, and the final reveal happens with 20 minutes left in the movie, leaving the remaining 20 minutes to clumsily mop up the pieces.
It kind of bums me out because it's probably the only Jim Carrey movie that we will ever get to review, unless The Cable Guy could somehow be considered horror.
If you are looking for a crazy thriller, please try The Invitation, The House That Jack Built, or Ready or Not over The Number 23.
Score
2/10
Get 13% Off your order at NightChannels.com when you use code HMT at checkout.
Get 20% off your appointment for a soothing sound bath and tarot reading by entering code HMT at BloomingWand.com