Podcast: Play in new window | Download ()
Subscribe: Google Podcasts | Spotify | Amazon Music | Pandora | iHeartRadio | Stitcher | Podchaser | TuneIn | Deezer | RSS | More
The entire cast is firing on all cylinders in this underappreciated James Cameron film. In my opinion, this is where Schwarzenegger reached his prime.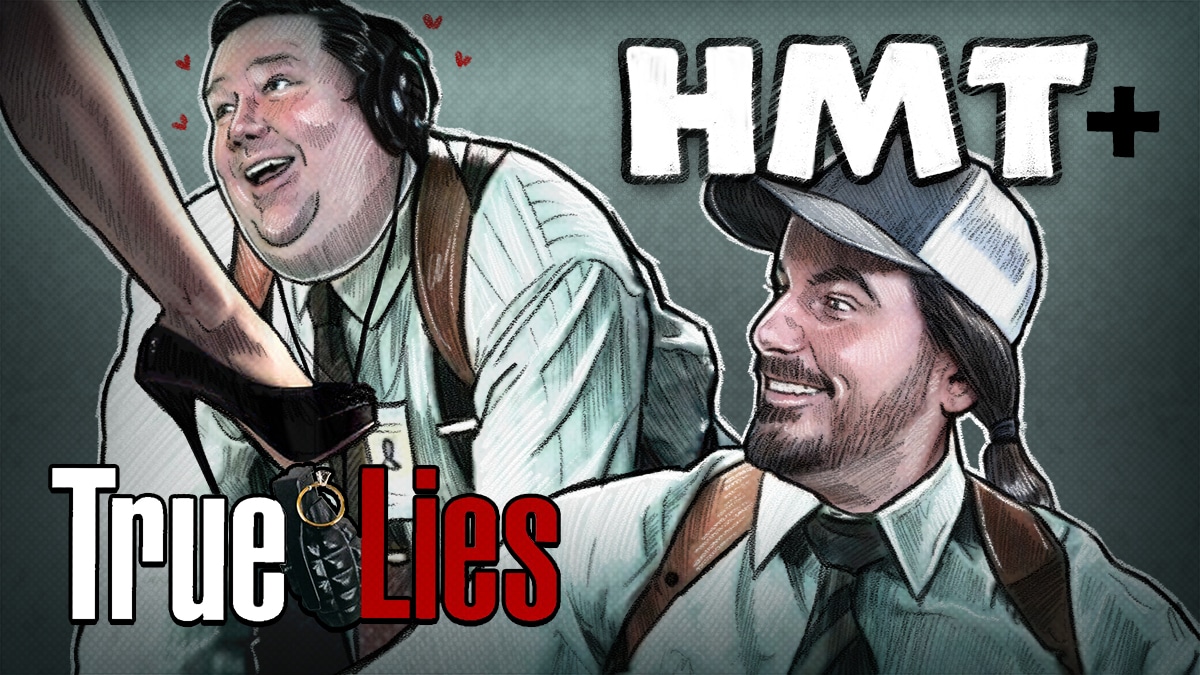 Synopsis
True Lies tries the answer the question: what would happen if James Bond had to go home and explain himself to his wife? Arnold Schwarzenegger plays Harry Tasker, an elite American spy that travels the world preventing the apocalypse by fighting terrorists. He does all this unbeknownst to his wife Helen (Jamie Lee Curtis) and Daughter Dana (Eliza Dushku), who think he is a boring computer salesman.
While on the trail of a terrorist with his partner Gib (Tom Arnold), Harry discovers that his wife may be cheating on him. To prevent a nuclear holocaust and the dissolution of his marriage, Harry starts to mix his worlds. Hilariousness ensues.
Review or True Lies
True Lies is in a genre of it's own: Action Romantic Comedy. The most impressive part of this movie, which there are many, is the balancing act of those genres and tones throughout.
Tying it all together is a cast of actors that are all operating at peak performance. This to me is Arnold Schwarzenegger's best performance in his career. He's at peak charisma, and really steps up his acting chops to meet the shifts in tone and subtlety required by the script.
Jamie Lee Curtis similarly walks the line between genres, dancing between drama and comedy as her character tries to shake up her humdrum life. And her seductive scene will forever be seared into the memory of every teenage boy in the 90s.
Tom Arnold and Bill Paxton do a lot of heavy lifting as the comedic relief. Tom Arnold especially surprises everyone by being likable and hilarious throughout. His relationship with Schwarzenegger is believable and natural as long time partners. Bill Paxton chews the scenery as a smarmy car salesman con-man.
All along, the film has some of the best action sequences of the 90s, which is saying a lot.
Score
10/10