Podcast: Play in new window | Download (Duration: 1:19:49 — 73.1MB)
Subscribe: Google Podcasts | Spotify | Amazon Music | Pandora | iHeartRadio | Stitcher | Podchaser | TuneIn | Deezer | RSS | More
We watched Jurassic Park and were treated to one of the best movies ever made!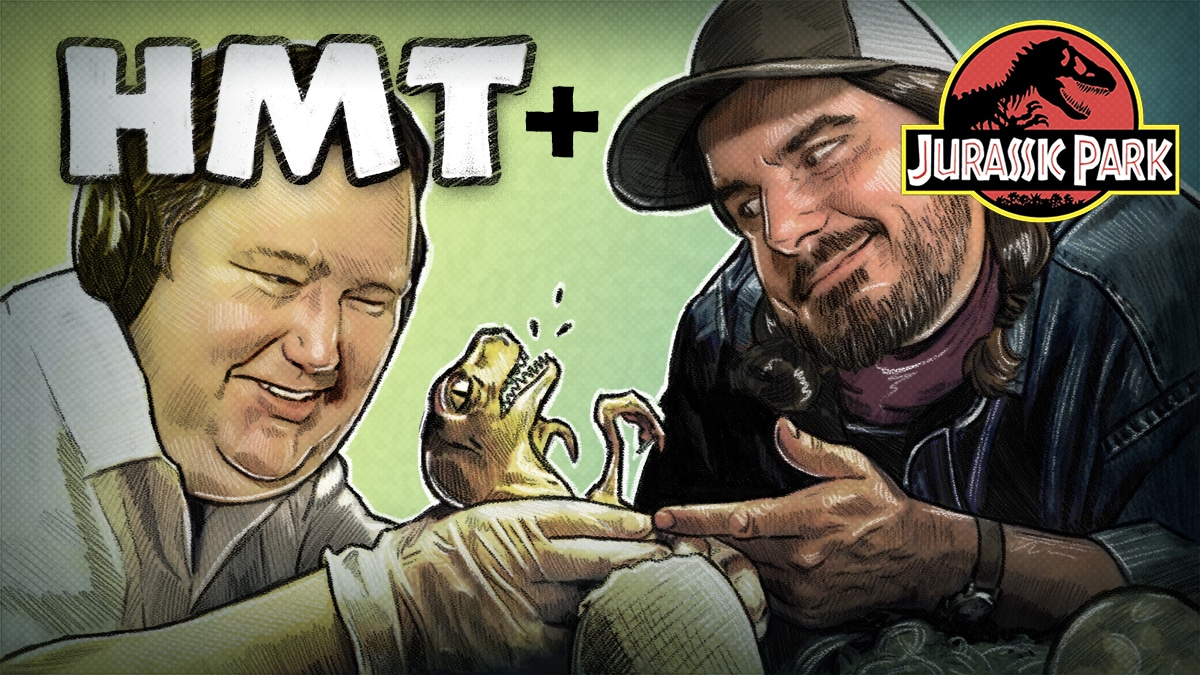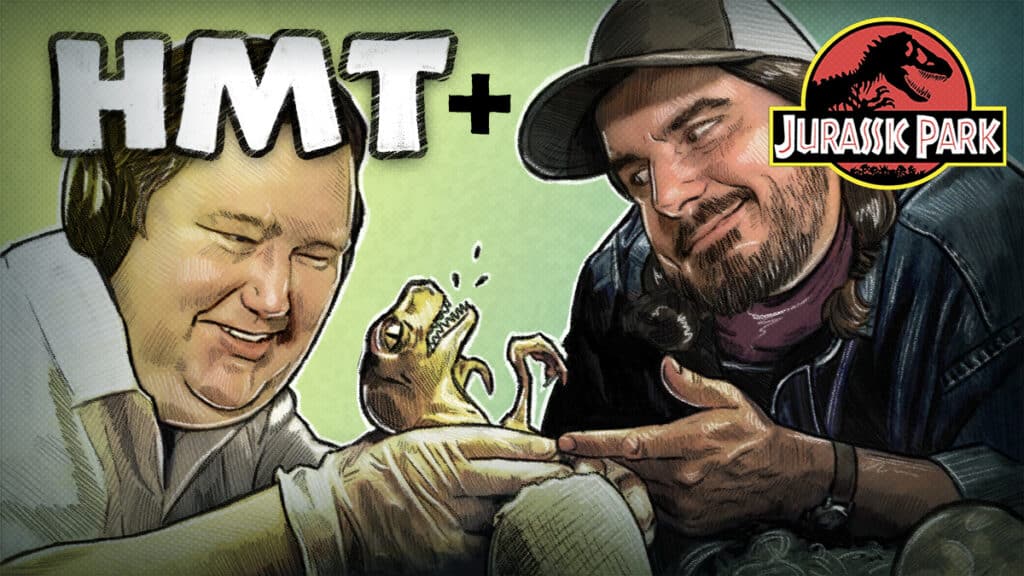 @dgoebel00 on Instagram provided this amazing artwork. Follow him and check out his website
Synopsis
As a theme park nears it's public go-live date, a team or scientists comprised of Grant (Sam Neill), Ellie (Laura Dern), and Malcom (Jeff Goldblum) are assembled to assess concerns that the park might fly in the face of nature and God.
Hammond (Richard Attenborough), the park owner and dream catcher believes in his creation with such veracity that he sends his own grandchildren on the guided tour along with the crew of scientists to tour the park.
Despite knowing full well that a tropical storm is approaching the island Hammond gives the go-ahead to start the tour and sends his first test subjects into the fold of Jurassic Park.
Surprisingly, things do not go well even though they've thought of and prepared for all possible contingencies, because, "Life uhhh, finds a way."
Everyone gets more dino DNA than they bargained for.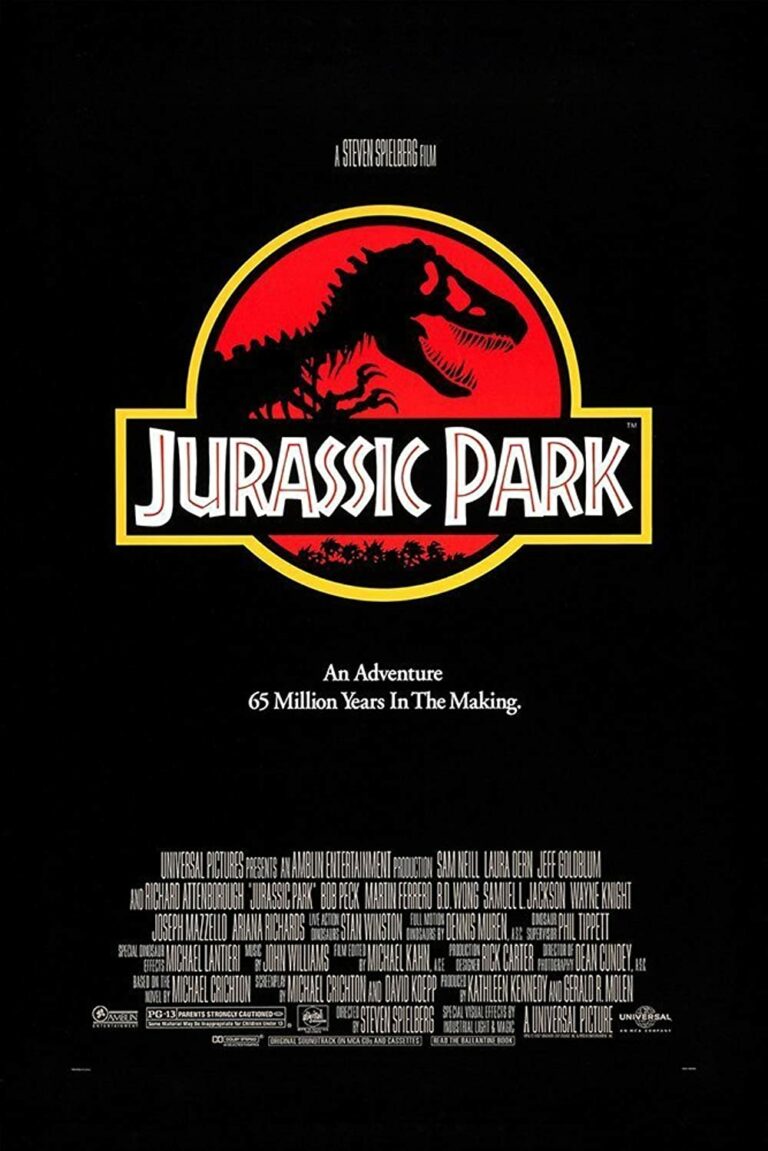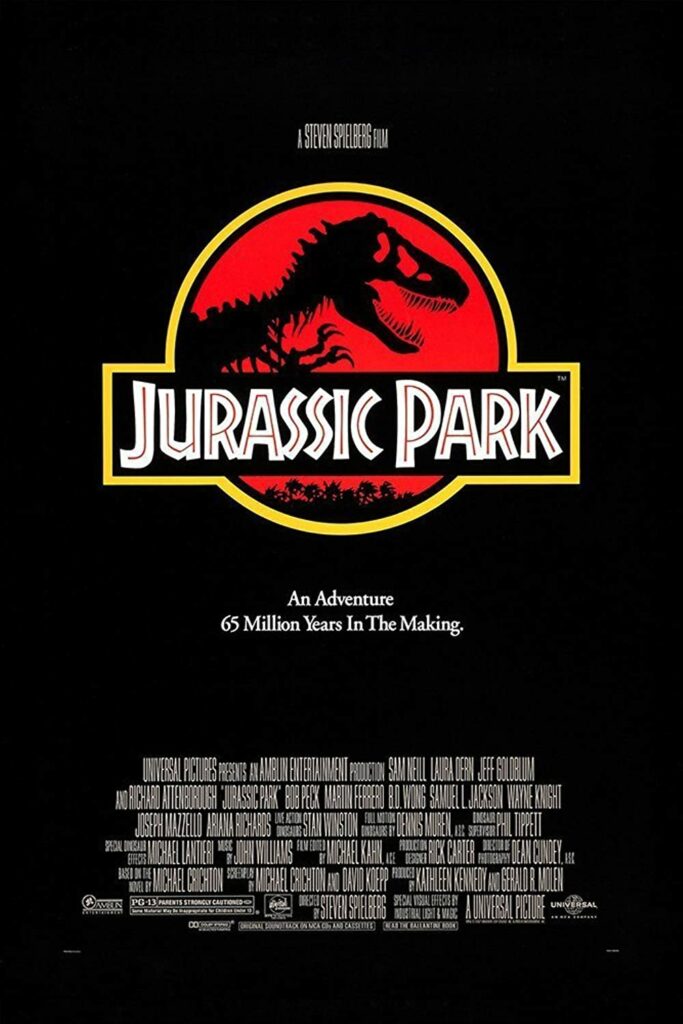 Review
Jurassic Park is one of the most important movies ever made. Every part of it is unique and interesting.
The movie is based on a book by Michael Crichton, who I believe stole the idea from another book series called Dinosaur World. We will talk about that in the spoilers section of the podcast.
Directed by Steven Spielberg, and with 6 minutes of computer animated special effects by Industrial Lights and Magic, Jurassic Park rocked the world upon its release.
People had never seen such convincing special effects. The fact that the computer effects were married with nine minutes of animatronic effects of dinosaurs had everyone on their heels. It was hard to tell what was real and what was computer generated.
Apart from the spectacle of the VFX, Jurassic Park presents a smorgasbord of amazing set pieces and tense scenarios that takes you out of your chair and transports you to Isla Nublar, off the coast of Costa Rica.
It doesn't have one bad guy, it has tons! Some with huge teeth, other can spit toxic goop in your face, and one has an obsession with the "Magic word". More than anything it plays on man's return to the forest primeval, a place where we are no longer in control at the top of the food chain.
Jurassic Park asks the question, "Is science inherently good?" and answers it with, "Science is only a tool, it's up to those who wield it to use good judgment and many times they don't.."
The John Williams score is as iconic as, well, other Steve Spielberg movies with world class scores like Jaws.
This is a perfect movie.
Score
11/10