Podcast: Play in new window | Download ()
Subscribe: Google Podcasts | Spotify | Amazon Music | Pandora | iHeartRadio | Stitcher | Podchaser | TuneIn | Deezer | RSS | More
Can this Stephen King short story adaptation beat Shawshank Redemption? No probably not, but it was ok. It's definitely a good pg-13 horror movie that parents can share with their kids.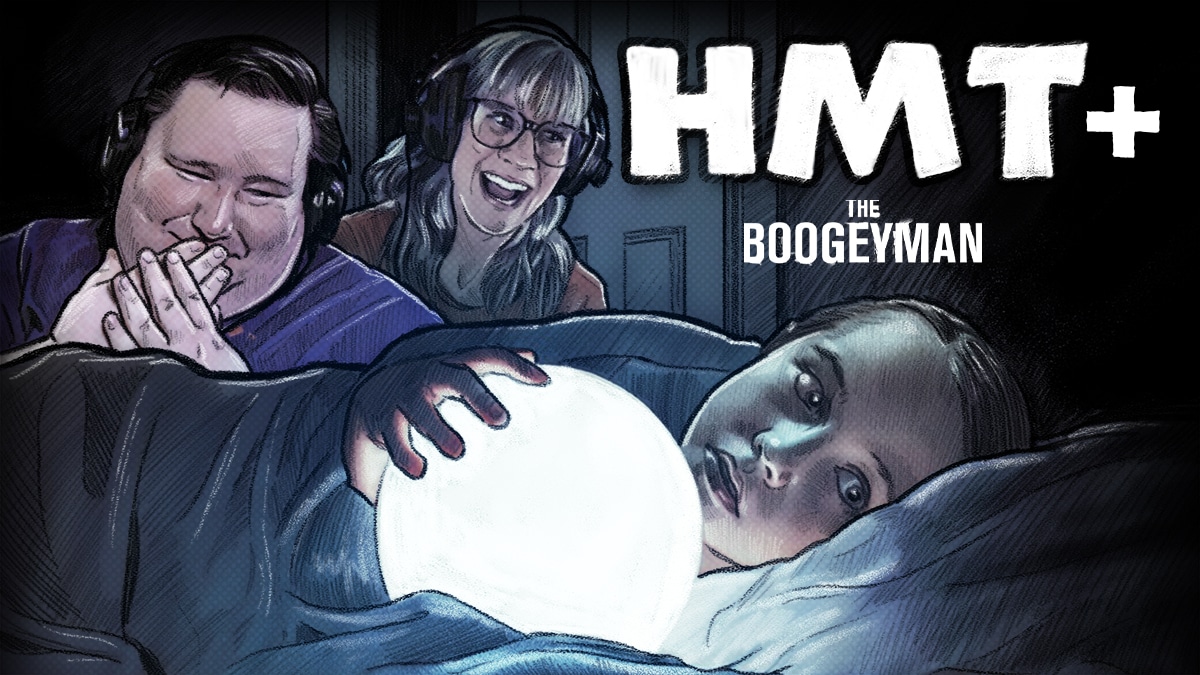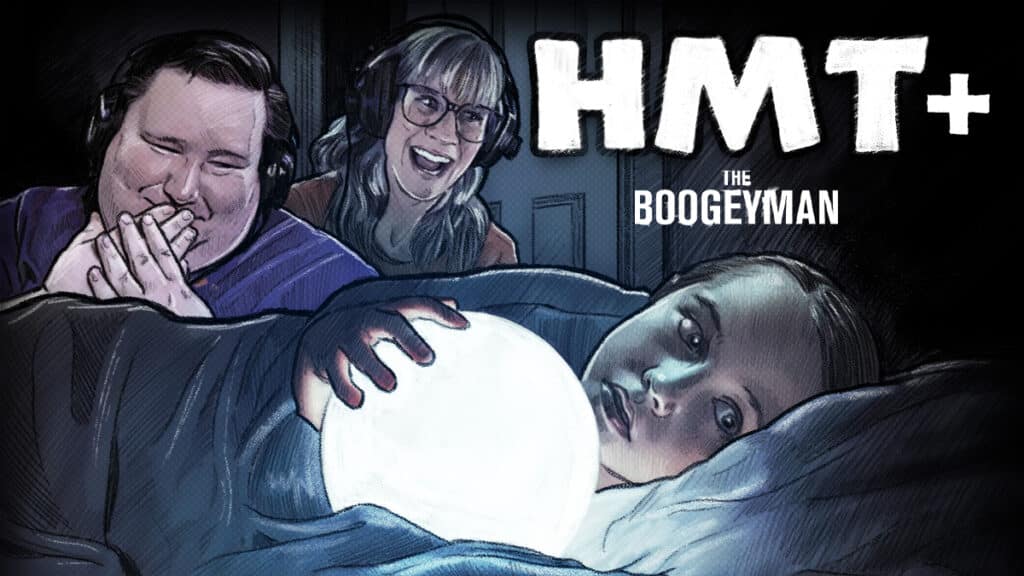 Synopsis
While Psychiatrist Will Harper (Chris Messina) and his two daughters Sadie (Sophie Thatcher) and Sawyer (Vivien Lyra Blair) are getting over the death of their wife/mother, he is visited by Lester Billings (David Dastmalchian), a disturbed patient that insists on talking about the death of his three children to an unseen presence. Before Will can help him, Lester commits suicide in one of Will's closets.
Sawyer then begins to be tormented by a presence lurking in the shadows in the closets and crevices of their home. At first Sadie doesn't believe Sawyer, but eventually experiences things herself.
As Sadie investigates the background of Lester Billings, she finds out that the monster is none other than The Boogeyman. Wacky hijinx ensue.
Review of The Boogeyman (2023)
This is an adaptation of a Stephen King short story of the same name, which amounts to a little more than a campfire story set in a psychiatrist's office. There really isn't much to work with, and the movie ends up being kind of a one trick pony.
The director Rob Savage made a name in horror with the found footage films Host and Dashcam, both of which I very much liked. Savage forgoes the gimmickry of found footage and shoots this movie like any other big-budget Conjuring-esque horror movie. It's a bit like if Carrot Top performed standup without props. He'd do just OK.
Originally this was supposed to be straight to streaming on Hulu, but because of audience reactions, was given a theatrical release.
It's just alright. You get exactly what you would expect about a movie about the Boogeyman. It's just a vehicle for jumpscares and dread.
I might be jaded, but this is a cookie cutter family based horror film that has been done hundreds of times before, and done a lot better.
Score
5/10