Podcast: Play in new window | Download ()
Subscribe: Google Podcasts | Spotify | Amazon Music | Pandora | iHeartRadio | Stitcher | Podchaser | TuneIn | Deezer | RSS | More
We watched What We do in the Shadows and were treated to the best horror comedy since Shaun of the Dead.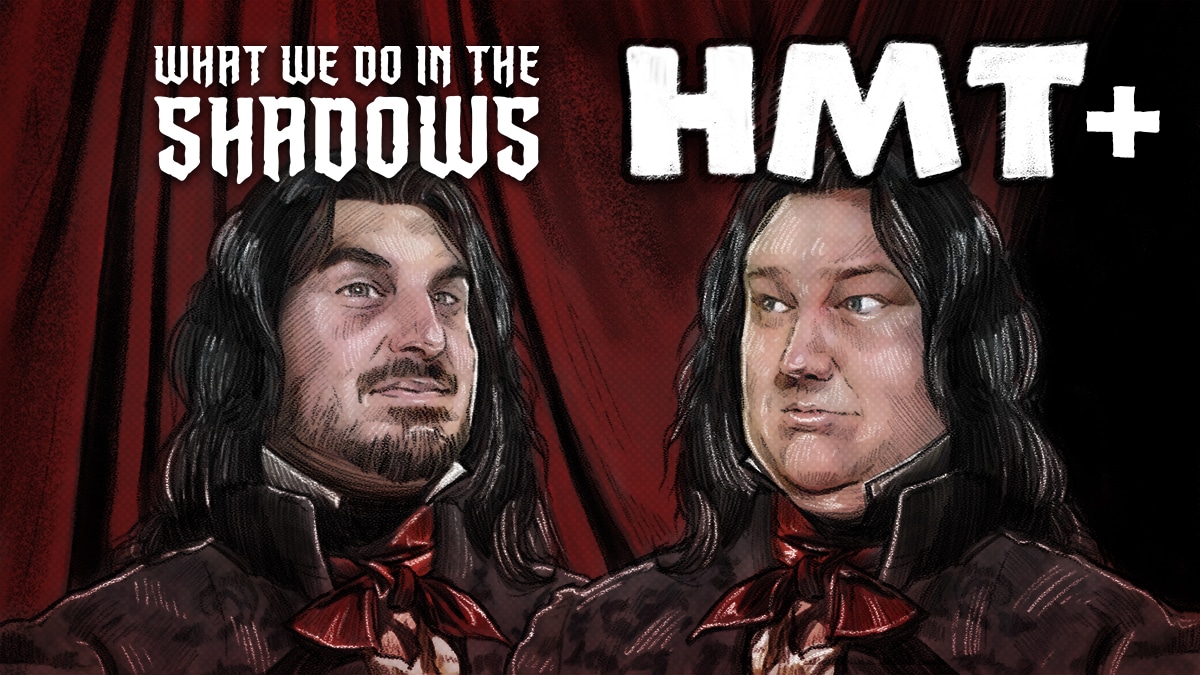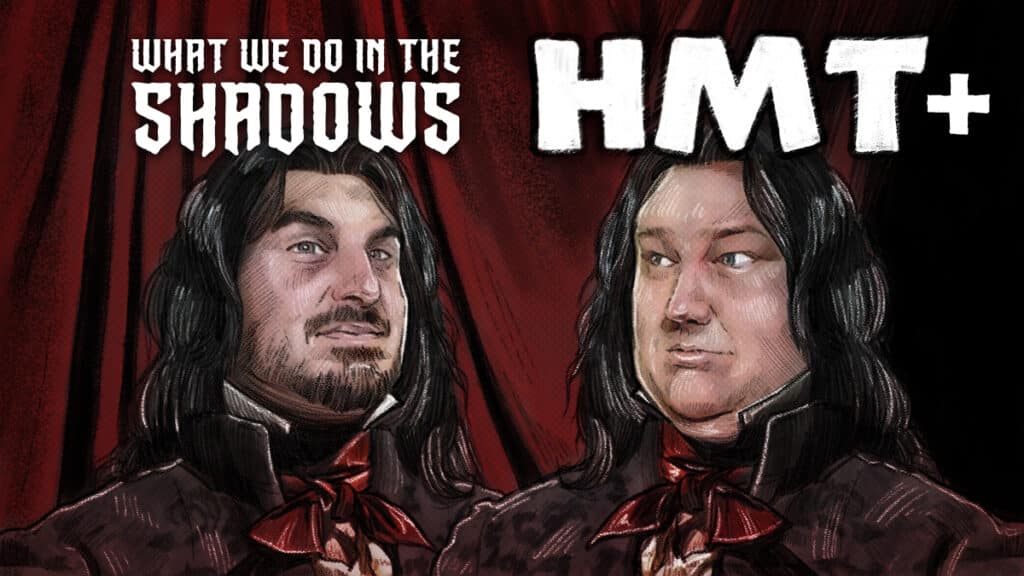 @dgoebel00 on Instagram provided this amazing artwork. Follow him and check out his website.
Synopsis
You might not know it, but the life (or death) of a vampire is a lot less romantic and sometimes much more petty and small than you might think.
Viago, Deacon, and Vladislav are old vampires trying to make it in a new world. Making it the same way you or I are trying to make it, really. Just trying to make ends meet while accomplishing something akin to a nightlife.
While they manage the chore wheel and keeping their familiars in check, they manage to get caught up in the wacky hijinks of other somewhat mundane horrors that roam the night.
Everyone gets more laughs than they bargained for.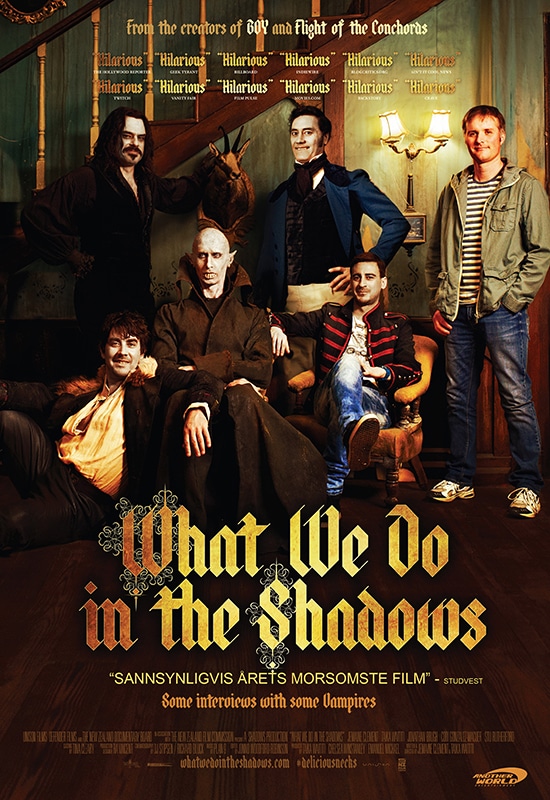 Review
What We do in the Shadows is a mockumentary by notable New Zealanders Jemaine Clement (Flight of the Conchords)and Taika Waititi (Hunt for the Wilderpeople).
It's fun, tight, and hilarious. It's shot the way a normal documentary might be, but because the setting for much of the movie is in a vampire's lair it has a spooky ambiance.
Apart from some funny jumpscares, there is nothing scary about this horror adjacent romp. What We do in the Shadows is just for fun and it's great at it. So much of this had me rolling around the room, shaking my wife about how this is the best thing I've seen since Shaun of the Dead.
Comedy isn't easy, and comedy horror can feel pretty clunky sometimes, but this is sleek and fun. It smacks deeply of the comedy from a show that I miss deeply, Flight of the Conchords.
What We do in the Shadows pays close attention to making all the characters "real people" which takes away a lot of the sexy emphasis of normal vampires and replaces it with questions like, "How shitty of a roommate would a vampire be?"
Overall, this is an easy watch that is best experienced with friends and family. The R rating is only earned with comically gratuitous blood and occasional curse words. Definitely rent this one if you haven't already.
Score
8/10