Podcast: Play in new window | Download ()
Subscribe: Google Podcasts | Spotify | Amazon Music | Pandora | iHeartRadio | Stitcher | Podchaser | TuneIn | Deezer | RSS | More
Is it a horror movie or an action movie? It doesn't matter, Nic Cage turns in one of the best performances of his career.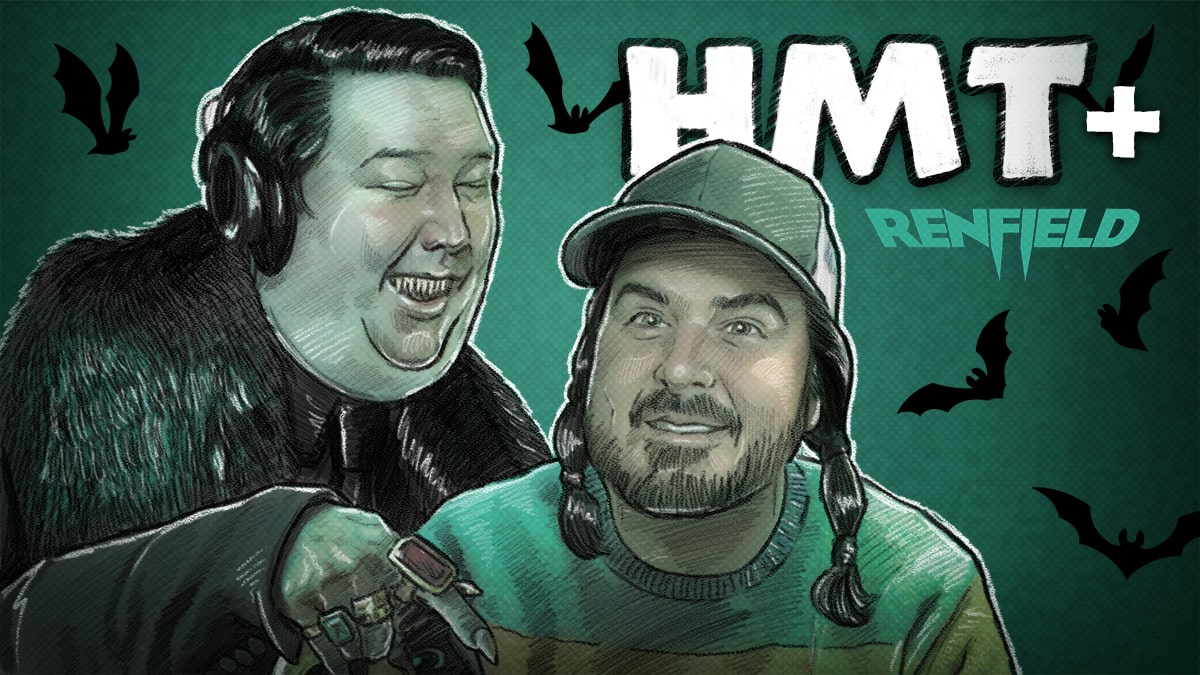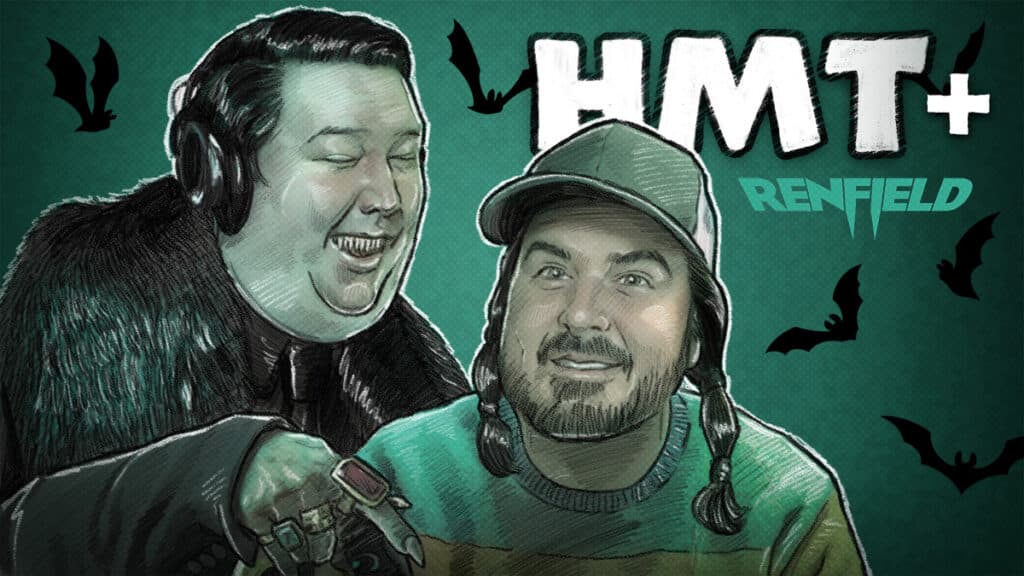 Synopsis
Renfield tells the story of Count Dracula's titular servant struggling to become self actualized in modern times after discovering his codependency in a 12-step self help group. Dracula, who has been convalescing for an indeterminate amount of time is finally gaining enough power to continue his plans for world domination, and Renfield's self empowerment is really throwing a wrench into his plans.
To make matters worse, a local wolf themed gang is trying to kill Renfield, and he must combat them using his bug diet fueled superpowers.
Review of Renfield
The headline on this one, is that Dracula is the role that Nic Cage was born to play, and he appropriately chews up the scenery whenever he is on screen. This movie is a lot of fun thematically and visually. Renfield and Dracula's relationship interpreted through modern codependency and narcissism pop-psychology is just a great funny premise.
Nicholas Hoult plays Renfield by channeling by channeling his former About a Boy costar Hugh Grant and is a great straight man to Dracula's antics.
The filmmakers don't go with a straight ahead comedy, but surprisingly fold in the superhero action genre as well. It ends up being a hard-R action comedy ala Deadpool. I can't say it completely works for me, since the action and superpowered violence feels like an arbitrary add-on, but that's not to say it's not good. Some of the funnest parts are the absurdly violent fight sequences that produce more gore than most horror movies.
Looking at the writers and directors, the motley film starts to make more sense. The story is by Robert Kirkman, who's famous for his comic and TV successes with The Walking Dead and Invincible. It's written by Ryan Ridley, a writer for Rick and Morty, and directed by Chris McKay, who directed the Lego Batman Movie. All of whom are great at mixing genres to great effect.
Score
9/10