Podcast: Play in new window | Download ()
Subscribe: Google Podcasts | Spotify | Amazon Music | Pandora | iHeartRadio | Stitcher | Podchaser | TuneIn | Deezer | RSS | More
Come on Barbie let's go cry, oh oh no.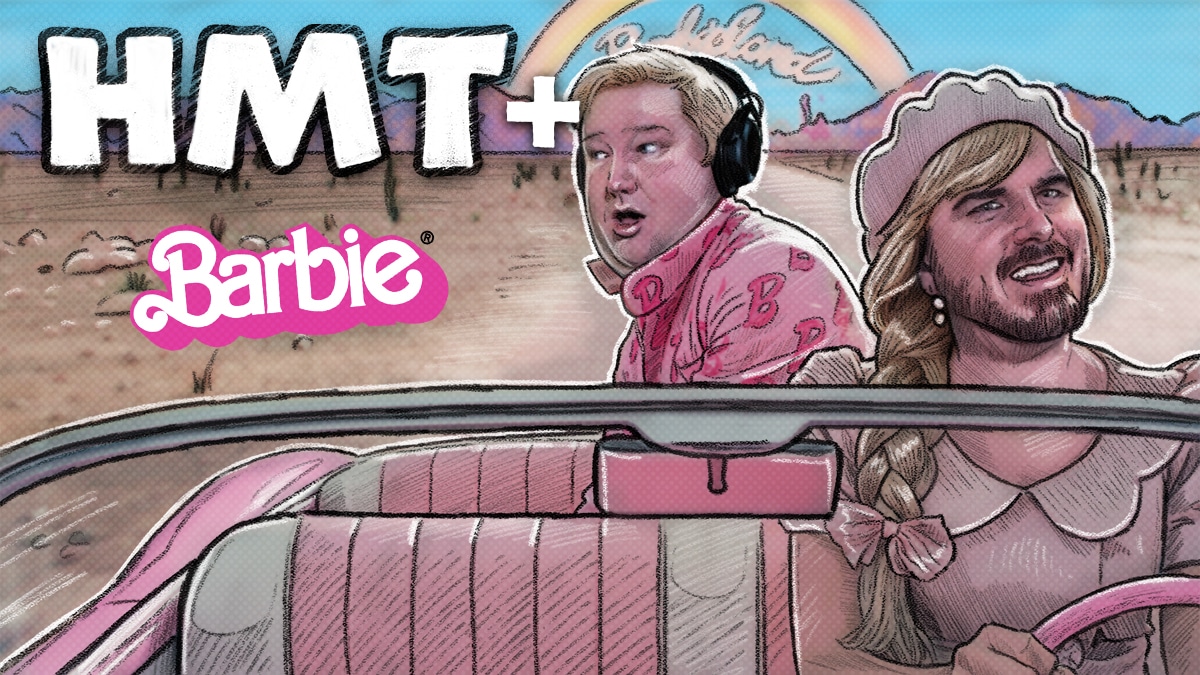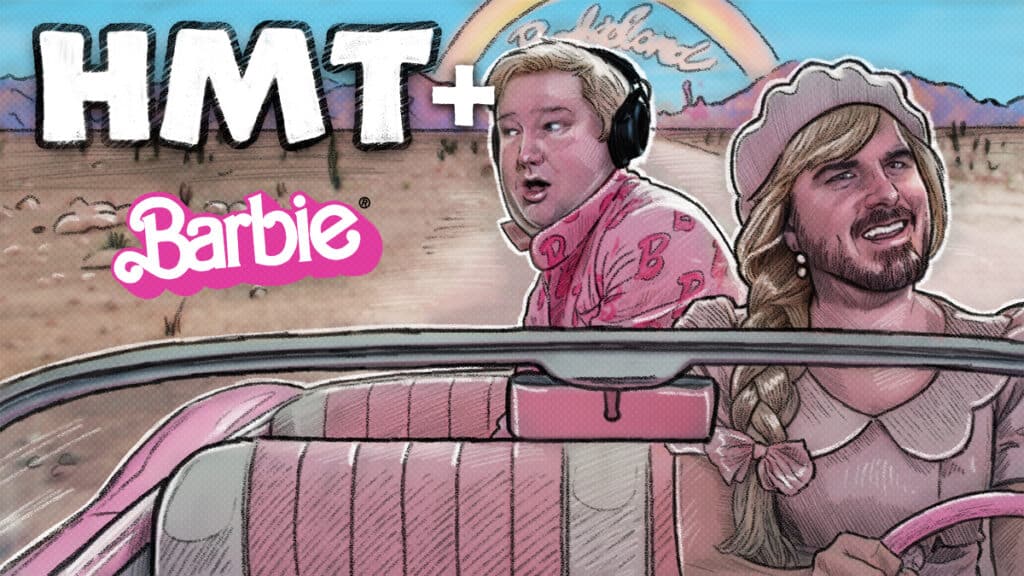 Synopsis
Barbie is about a Barbie girl, in a Barbie world
Life in plastic, it's fantastic
That's until she starts having intrusive thoughts of death, and her body undergoes changes that are new and disturbing to her.
Barbie soon finds herself on a journey leaving Barbieland behind and going into the real world where she tries to solve the mystery of her psychological and physical changes.
There is also Ken.
Review of Barbie
I partook in the cultural phenomena that was Barbenheimer on opening night, first watching the 3 hour long Oppenheimer biopic alone and then watching Barbie with my wife afterwards.
Oppenheimer was good and told an interesting story that conveyed an impressive amount of information even for a 3 hour long movie.
Barbie entered my head and has not left since I watched it the first time. I couldn't stop thinking about it throughout the week. I yearned to watch certain scenes again, and consumed interviews with the cast and the director to process the overwhelming spectacle that was Barbie
I'll stand here, without any irony or shame, and say that I think Barbie might be the best movie of the decade so far, and the best movie of the year, without a question.
Everyone involved was firing on all cylinders. Casting, acting, writing, directing, production design, music, choreography. All were perfect.
I was smiling ear to ear the whole time, except when I was crying. My wife and I were rolling from laughing throughout. It also goes surprisingly deep with existentialism and feminism.
I watched it again last night, and even after hearing criticisms about it being unfunny or that it was propaganda, the second viewing only cemented my opinion.
Score
10/10