Podcast: Play in new window | Download (Duration: 1:13:18 — 83.9MB)
Subscribe: Google Podcasts | Spotify | Amazon Music | Pandora | iHeartRadio | Podchaser | TuneIn | Deezer | RSS | More
Willy's Wonderland can be found on Hulu right now, but who knows once this comes out.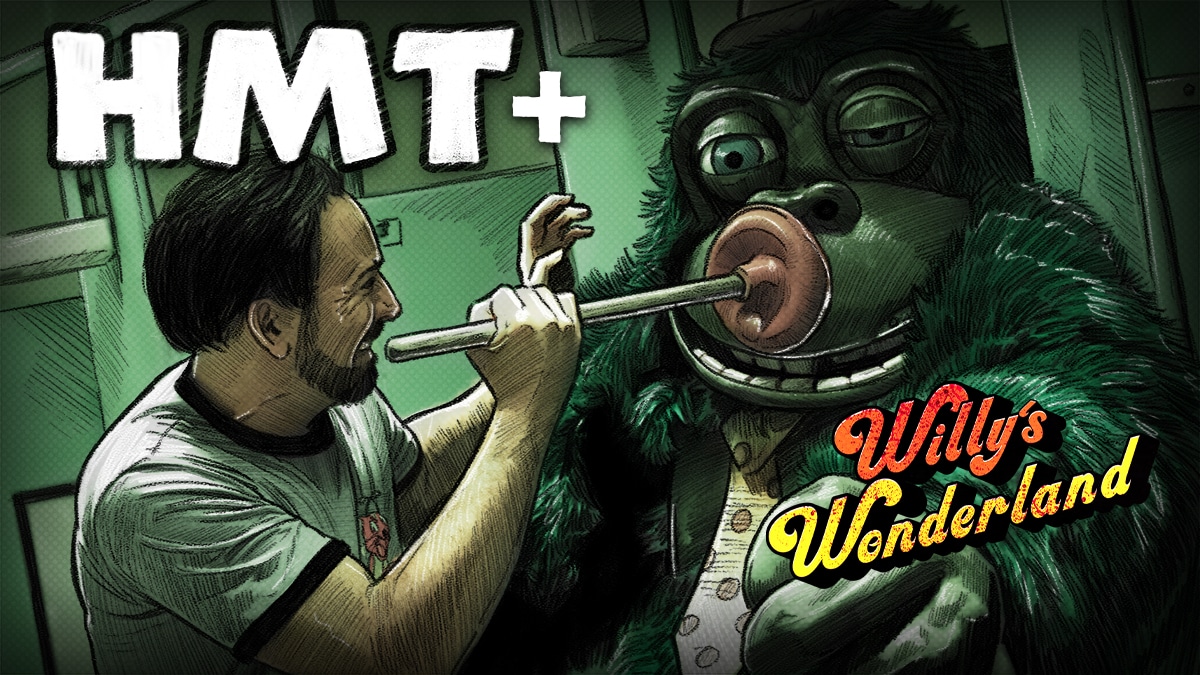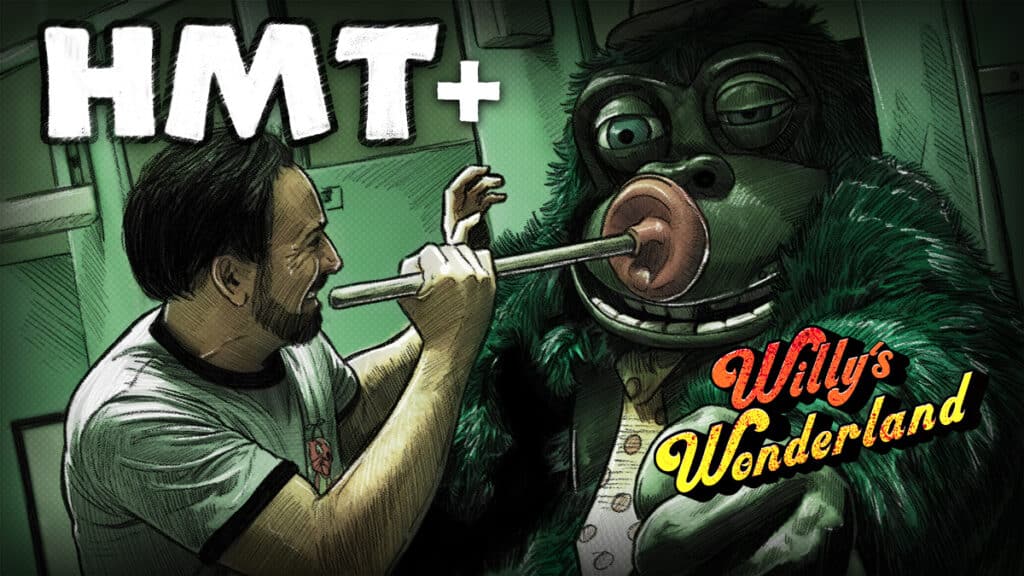 Synopsis
Willy's Wonderland follows a nameless cool guy in sunglasses played by Nic Cage as he stumbles into an intricate and deadly trap involving a defunct family restaurant. When he needs to pay for repairs to his bitchin Camero, he is offered an overnight janitor job at Willy's Wonderland, an off-brand Chuck-e-cheese inhabited only by creepy animatronic puppets. In no time, these creepy animatronics attack Nic Cage, and he has to fight them off between soda breaks.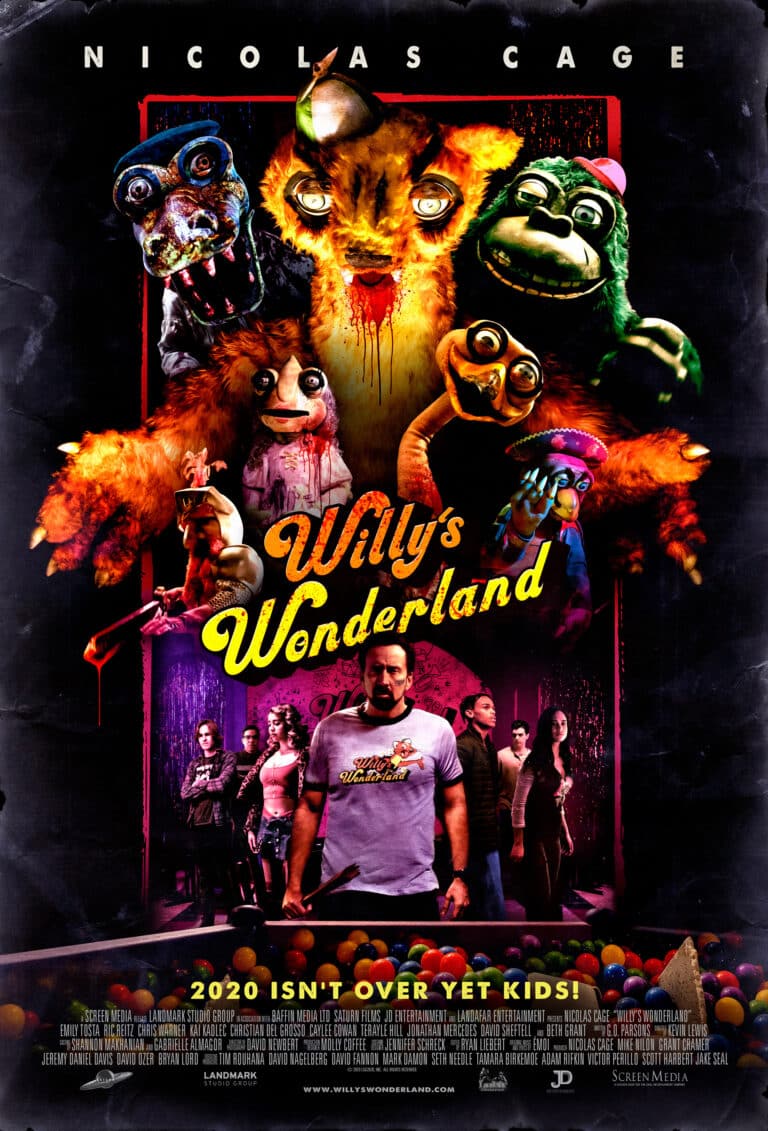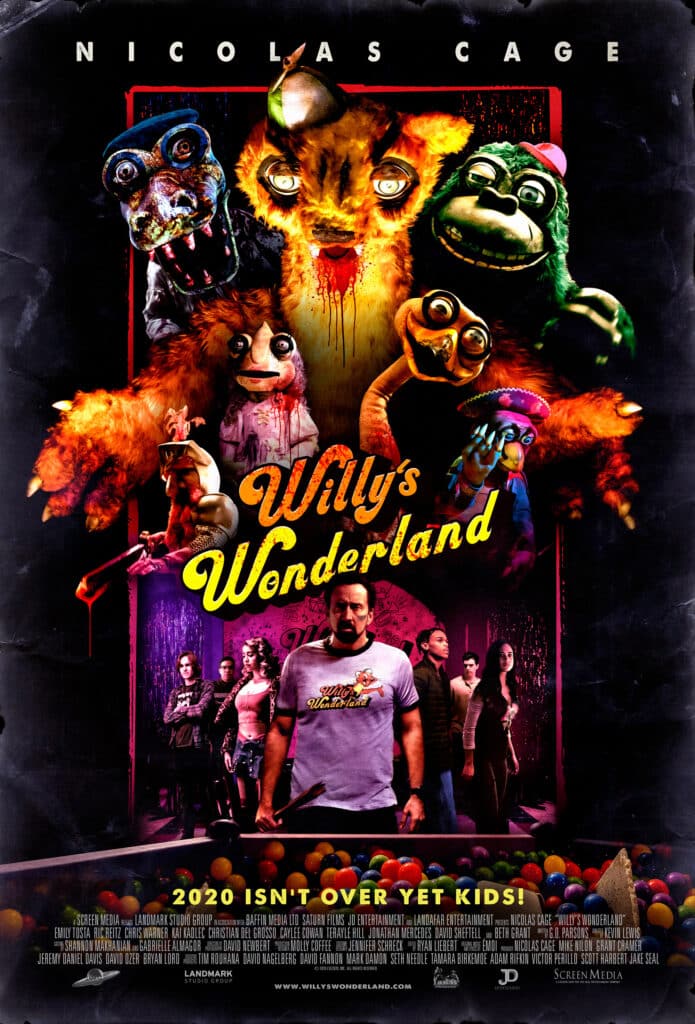 Review
Going into this movie, the consensus that I heard is that it is pretty much exactly what you expect. Dumb, with Nic Cage fighting animatronics. That is what it is.
The one thing that might be surprising is that Cage has zero dialogue. All of his acting is done through stoic hardened gazes and impromptu pinball celebration dances. Even without dialogue, Cage is really the only enjoyable part of this movie. Everything else feels like low effort filler.
The 1 hour 20 minute runtime feels like 4 hours at times.
It is very very very very repetitive. Once Cage is in the restaurant, it alternates between one one one attacks and soda breaks. The only change up comes when some teens appear to be fodder for the animatronics, and the backstory of the place is explained through the occasional expositional dialogue.
The most disappointing aspect of the movie is that the fight scenes seem so low effort, and they all seem to be nearly identical.
It's not a great movie, but it is an interesting oddity. I just wish that the filmmakers went further than just the novelty of the premise.
Score
3/10