Podcast: Play in new window | Download (Duration: 51:15 — 35.2MB)
Subscribe: Google Podcasts | Spotify | Amazon Music | Pandora | iHeartRadio | Stitcher | Podchaser | TuneIn | Deezer | RSS | More
Unfriended: Dark Web is the sequel to the 2014 movie, Unfriended, and if you saw the first movie you might be bracing for impact – don't. Dark Web is a great deal more enjoyable than the first movie, and only ports over the computer screen viewing format of Unfriended.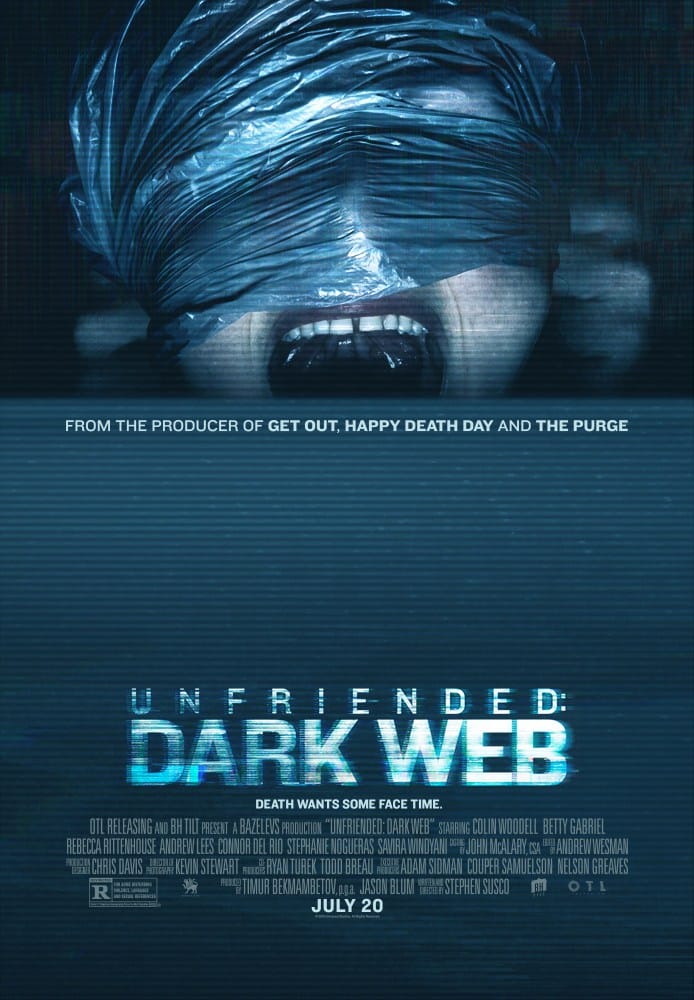 If you want to watch Unfriended: Dark Web, please consider renting or purchasing the movie through this amazon link to help us support the podcast.
There isn't much else that ties this sequel to its predecessor, which is a good thing. Frankly, I'm not too sure why they chose to keep the series going instead of just starting over, but there you have it.
Having seen the first movie, I was ready for a big letdown walking into the theater on the opening weekend. The setup and lead-in to Dark Web let me dangle and confirmed my worst fears, this was going to be a rehashing of the original. The acting and script seemed corny, and the movie relied mostly on the strange and slightly jarring format of watching someone use a computer.
If You like AI Gone Wrong Listen to Our Review of Child's Play (2019)
Stephen Susco, the same man that brought us the classic, The Grudge, brings us this, and I can't say that this is quite as iconic.
If you are familiar with this format, it's just as mentioned – watching someone use a computer. Imagine standing behind someone who is using a computer and watching their mouse drag slowly across the screen.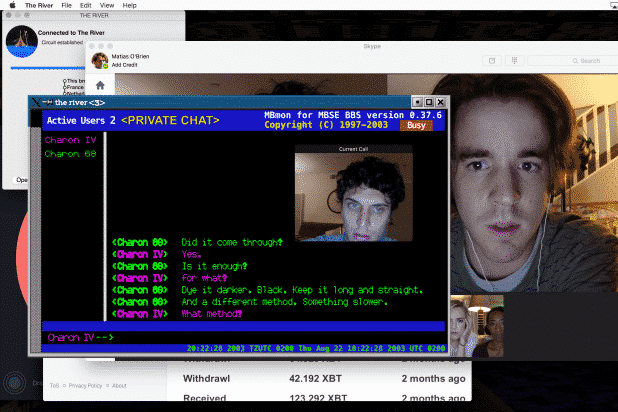 Maybe the cursor sits for a little bit on a button or circles around a piece of dialog to emphasize it's importance. This describes almost the entire movie. At first, it's very distracting, it later becomes pretty easy to follow and is executed well.
I could see the format being confusing enough to my parents for them to turn this movie off immediately.
My Rating
6/10
Spoilers: The Rundown
It starts with Matias, the protagonist, trying to login to a computer that he took from a cyber-café that he works at.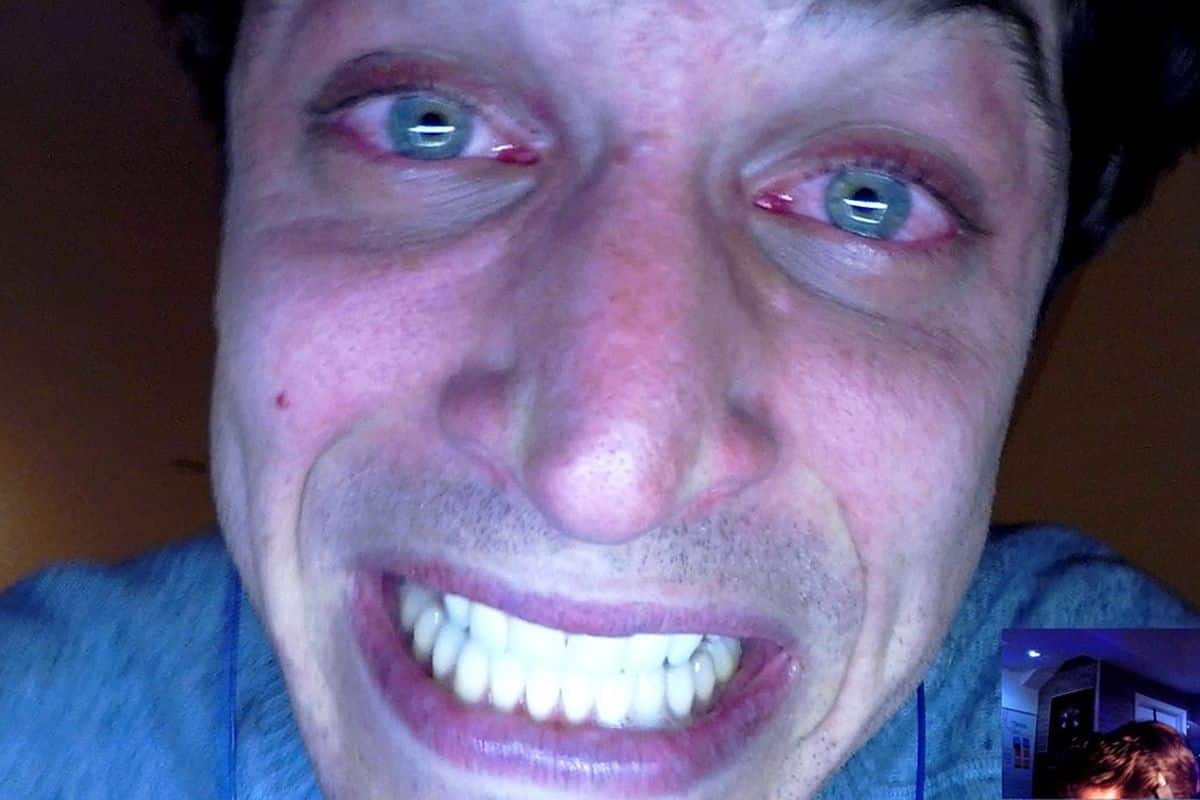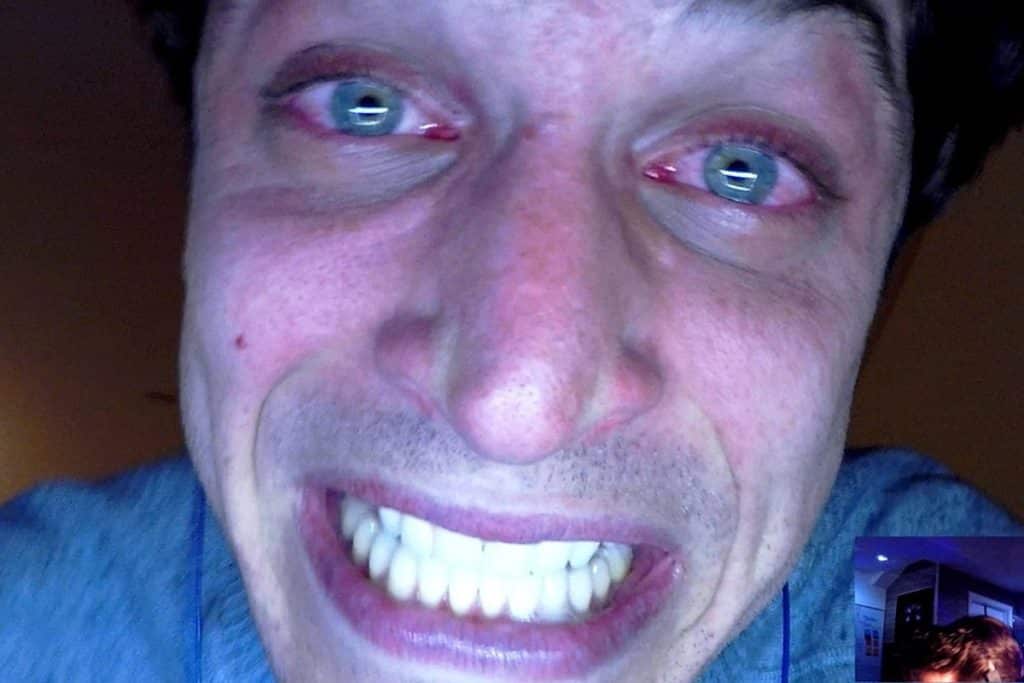 The action starts with a group of friends meeting online over Skype for a long-distance game night. The protagonist, Mat and his deaf girlfriend, Amaya have several asides that point to relationship tension over his neglecting to learn sign language. While the game night ensues, Mat begins getting strange and alarming messages from a Facebook account that claims he stole the laptop he is using.
Eventually, Mat finds some alarming videos on his stolen computer, videos that nod at things like rape, human trafficking, and human torture. He does his best not to get sucked into this world but ends up being entrapped by the owner of the computer and told that if he doesn't keep up his end of a twisted bargain he, his girlfriend, and all his friends on Skype will be killed.
Stuff happens, and it ramps into a sort of Final Destination style kill-fest with a pretty decent twist.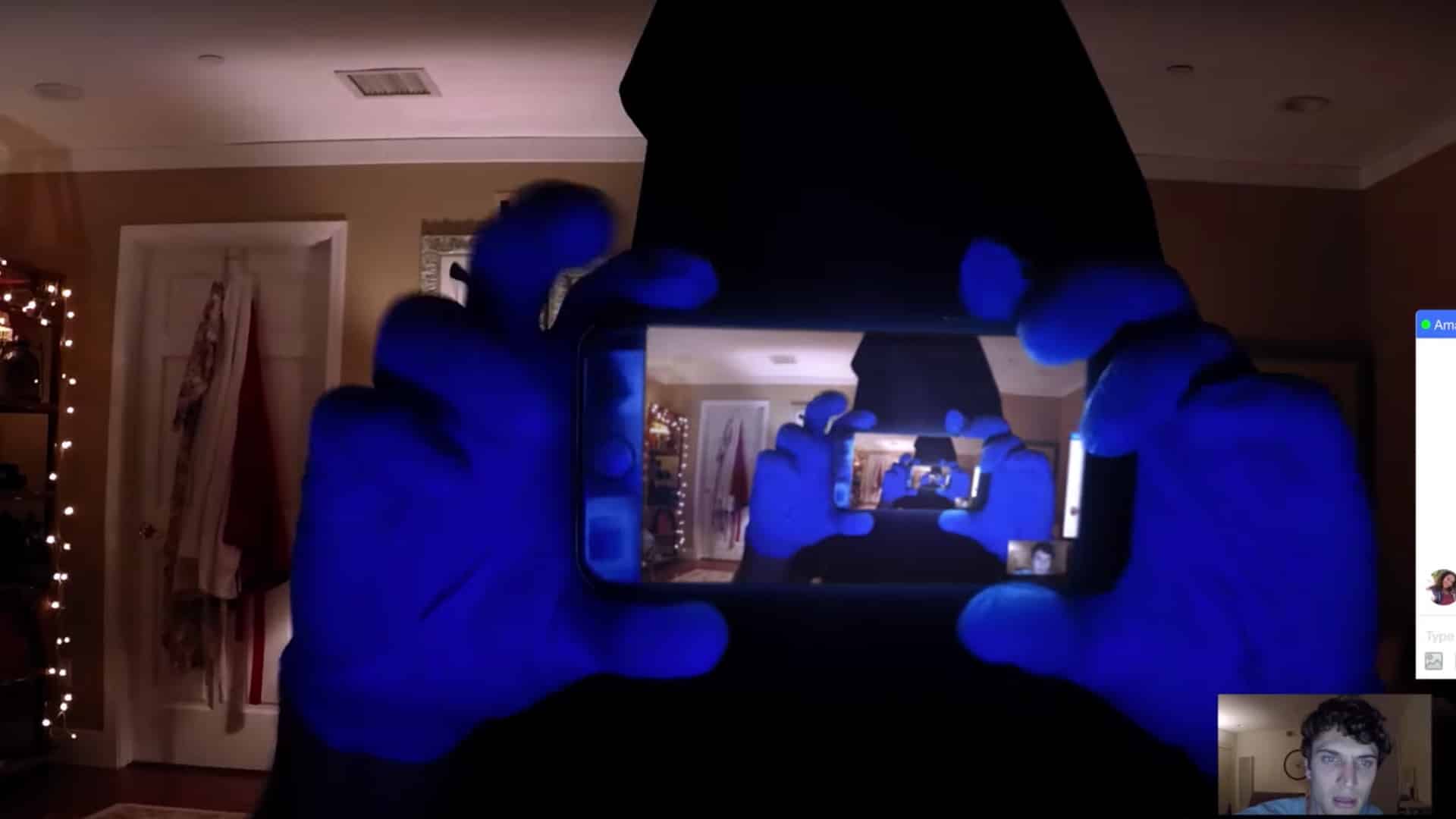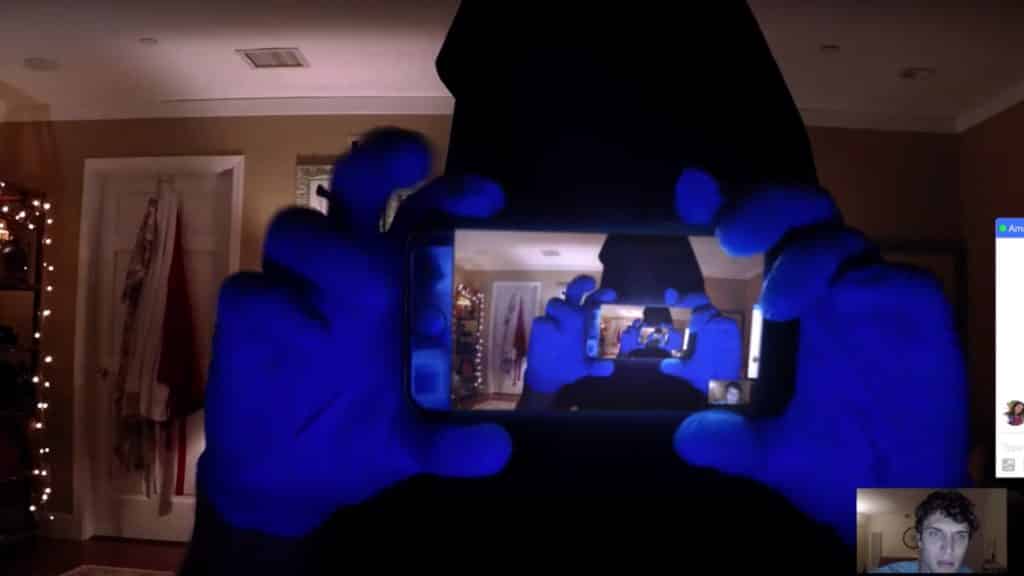 To cap it all off, Unfriended: Dark Web was released to theaters with two different endings. There is no easy way to find out which theater has which ending, but I would suggest asking the employees which one they got – it could work!
How Unfriended: Dark Web Stacks Up
Once the action starts to kick in, and you realize that the antagonist in this movie is a real person who is willing to do horrible things to people in real life and not a supernatural killer like in the first movie, it really comes into its own.
The acting pulled a fast one on me in the beginning, making me think that this was going to be a poorly acted, generic and forgettable horror movie, but all the actors gave an admirable performance when called upon to be believable.
If continuity errors bother you tremendously, there will be plenty of spots in Unfriended: Dark Web that will niggle you. My suggestion would be to go in, suspend your disbelief, and have a good time.
As far as I can tell, they were shooting for a PG-13 rating while making this but the darker concepts of human trafficking and torture, while not substantially present, were enough to push it to an R. It's a light R.
This is a fun movie that surprised me in a good way; I think you should see it.
If you want to watch this movie please consider renting or purchasing the movie through this amazon link to help us support the podcast.