Podcast: Play in new window | Download (Duration: 1:32:44 — 63.7MB)
Subscribe: Google Podcasts | Spotify | Amazon Music | Pandora | iHeartRadio | Stitcher | Podchaser | TuneIn | Deezer | RSS | More
Spiral is an independent horror film that we got an advance screener for. The filmmaker for Spiral reached out to us on Facebook and invited us to review the movie. This made us feel like hotshots, so of course we're going to do it. It was… interesting.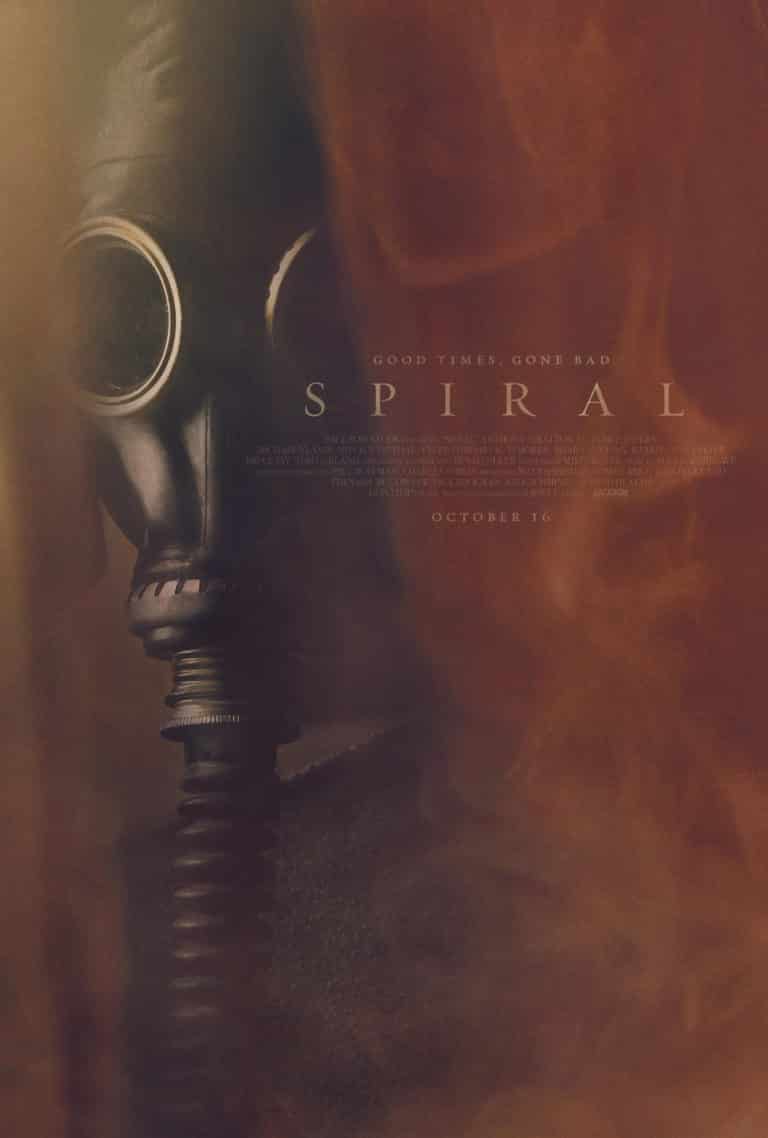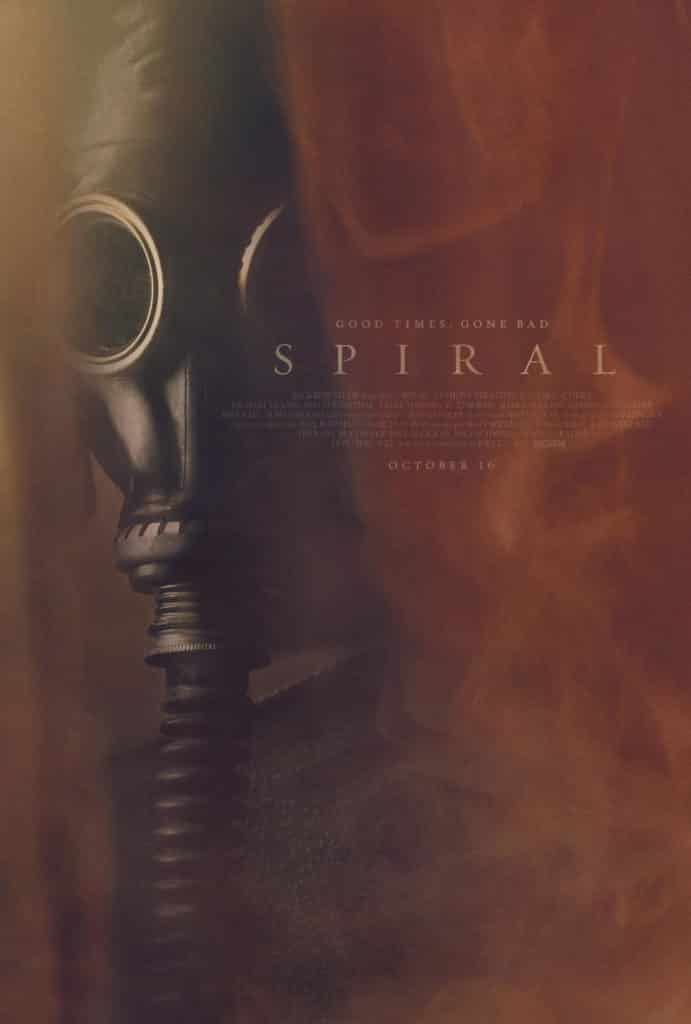 If you want to watch Spiral, you should be able to watch it on Amazon Prome Video. If you want to watch a better movie, please consider renting or purchasing through this amazon link to help us support the podcast.
Here's the Trailer.
Spiral is being released through iTunes and Amazon on October 16th. They are also holding a premiere at Arclight Hollywood on that same day.
Synopsis of Spiral
A group of college friends reunite in small town Iowa for a wild bachelor party that goes off the rails and results in a missing Groom. This film is made completely outside of the studio system by writer/director Joe Clarke. The film stars a bunch of young unknown actors, some of which are much much prettier than I would expect in an independent movie. I'm talking about the men mostly. Ellis, played by Anthony Stratton arrives at a bachelor party, still reeling from the loss of a girlfriend. His comedian friend Corey, played by Tyler Thirnbeck, is getting married and all the old college buddies are invited. This includes Will, played by Hays McEachern, who was the bro that stole Ellis' girl.
They have a rager of a bachelor party, and Ellis quickly realizes that these friends are nothing like they were in college. As always one morning at the strip club turns into chasing a legless man through a cornfield in Iowa…and before you know it night has fallen along with that impending sense of existential dread…THEN you know what happens next…right….you see Abraham Lincoln lit by an oil lamp in the woods…and you know its just downhill from there.
Spiral is a very ambitious movie, that while beautifully shot, is a hot hot mess. First half of the movie is great and sets up the characters and the situation very well. The last half drags on and made me ask "can we get to the point?" It's an avant garde film that really doesn't give you enough to go off of to understand what the point/statement actually is. It ends up being too ambitious for the writer and, unfortunately, it isn't very enjoyable. It's like The Hangover 3 mixed with Donnie Darko 2, and not in a good way.
My Rating of Spiral
2/10
Spoilers: The Rundown
Spiral begins with some trippy scene with some people talking backwards in gas masks, and then quickly turns into a conventional Bachelor party movie, before finally turning back into a trippy multi-dimensional time-warp that just devolves into anarchy. It's hard to give any spoilers for this movie, because, honestly, I'm not sure what really happened in the movie after the night of the party.
What I could tell was that the villain (one of the villains?) turns out to be an older version of Will, and that there was some kind of multi-dimensional time-warp in a corn field.
Is Spiral Worth Watching?
I would suggest you be heavily intoxicated on any viewing of this film. Outside a some very curious film students or film professors, I can't imagine enjoying this sober.
For a more enjoyable and interesting independent film, check out The Evil Within.
If you want to watch this movie please consider renting or purchasing the movie through this amazon link to help us support the podcast.
Interview with Robin Block, Executive Producer of In Search of Darkness
Robin Block has been working in media and content creation for his entire career. Before founding CreatorVC, He ran an award-winning production company and a thriving thought-leadership business. He's also produced long-form documentaries for major broadcasters including BBC, Channel 4 and Discovery, as well as having his own DVD label. Robin started CreatorVC because he saw an opportunity to serve special interest audiences and bring together the right people to make great ideas happen."
We chatted with Robin over Skype about his latest project: In Search of Darkness. This documentary will bring together 80's horror icons, modern horror greats, and popular horror influencers to create the most complete retrospective documentary of the genre ever made.
Together, they will bring their unique perspectives as we take a nostalgic journey back to revisit the unforgettable heroes, monsters, and movies that thrilled and chilled us.
Go to 80shorrordoc.com to see more details on their Kickstarter.
Horror Movie News
Horror Movie Talk Episode 10: Spiral Review and Robin Block Interview Outline
Links and Plugs
I Like Comics Website and their Ebay Store
Scariest Things
Spiral Website
In Search of Darkness Kickstarter page
Thanks to @stevecourtney79 and @12nighthorror for the Twitter Mentions!