Podcast: Play in new window | Download (Duration: 1:08:16 — 46.9MB)
Subscribe: Google Podcasts | Spotify | Amazon Music | Pandora | iHeartRadio | Podchaser | TuneIn | Deezer | RSS | More
Happy Thanksgiving everyone! Since it's so close to the holiday, we decided to review ThanksKilling this week. It's dumb and bad, but in the best way. In this episode, we give out review, play a round of Taglines, and share what Horror Movie Talk is thankful for.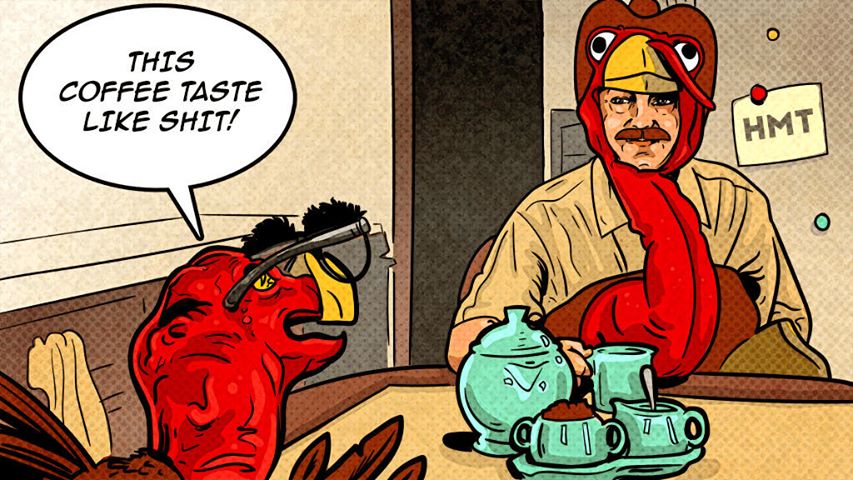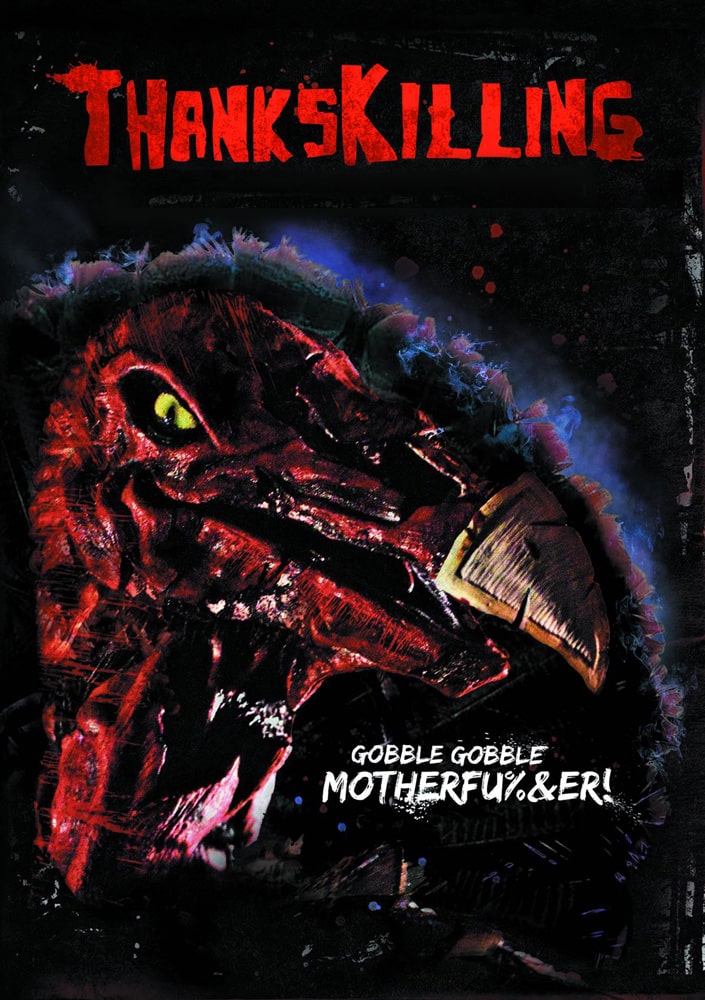 The full movie of Thankskilling can be found streaming for free on Youtube and also on Amazon Prime. Here is the trailer:
ThanksKilling Synopsis
Thankskilling is about a group of "teens" that are terrorized by an ancient killer turkey. The turkey, named Turkie was summoned after the very first Thanksgiving by a disgruntled Native American. Turkie has laid dormant for over 500 years until he is awakened when a dog pees on his grave. A group of friends on their way home for Thanksgiving are then terrorized by the fowl fowl. They then band together and work to destroy the homicidal turkey.
Review of ThanksKilling
This movie is not a great movie. It's actually pretty terrible. But it does hit the sweet spot of being bad enough to enjoy, which is exactly what they were going for. The acting is bad, and the writing is awful, but there are some shining moments. Any scene that features the killer turkey is very entertaining, mostly because it's so cheap and stupid. But, I'm a sucker for cheap and stupid, so the steady drip of Turkie moments kept the viewing experience from being completely miserable. It's only 66 minutes long, but you will definitely feel every second of that 66 minutes. Considering this movie was filmed on a budget of $3500, it is actually a rousing success.
Score for ThanksKilling
3/10
Spoilers for ThanksKilling
Click to see spoilers

The Opening

This movie has what I call a strong opening. The very first image, even before the soundtrack plays is a big 'ol boob. Just one. Taking up the whole frame.

Then it pans back to a frightened Pilgrim woman with chest exposed running away from an unseen terror. When she trips, the villain is revealed.

A demonic turkey utters the first line of the movie:

Nice Tits Bitch!

-Turkie

And then a feathered hand raises holding a bloody axe and comes down killing the chesty milkmaid.

Cultural Appropriation

The legend of Turkie is that he was summoned by a disgruntled Native American to murder the pilgrims. He is essentially eternal, but only kills every 505 years.

In the current generation, Turkie is summoned by his grave being peed on by a dog. Please note that Turkie's grave marker is a tiny totem pole. This is, I assume, because it is a close approximation of a cross?

The Crew

You can't get more generic than the horror archetypes in this movie:

Johnny Football – Johhny
Nerd Guy – Darren
Hick – Billy
Slut – Ali
Not Slut – Kristen

I make fun, but it's shocking how even terrible writing and filmmaking is improved with strong and even cliche character types. You may laugh at how dumb the characters are, but at least you know the characters.

Best Scenes

The best scenes are any that involve Turkie. However, the best of these are those with Turkie and Kristen's father, and then the resulting disguised Turkie that wears the fathers face.

Give Daddy a kiss…
Final Recommendations
If you are looking for schlocky horror this Thanksgiving, look no further than ThanksKilling. It's bad enough to be enjoyable, and short enough to not thoroughly overstay it's welcome. Trust us, we've reviewed worse. Here's to independent horror!