Podcast: Play in new window | Download (Duration: 1:20:23 — 55.2MB)
Subscribe: Google Podcasts | Spotify | Amazon Music | Pandora | iHeartRadio | Stitcher | Podchaser | TuneIn | Deezer | RSS | More
Who would have guessed that after that train wreck of a sequel, Annabelle: Creation, we would get this awesome ray of horror themed sunshine? Not me! Annabelle Comes Home is a spooky, funny, and jump-scare-riffic addition to the conjuring universe that holds it's own on almost every front.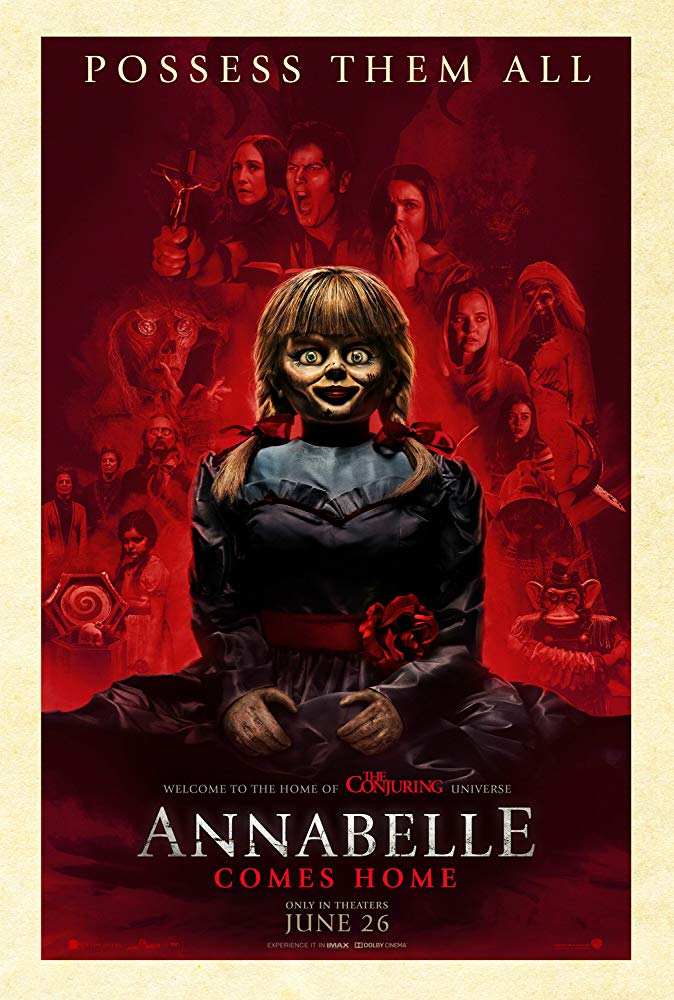 Annabell Comes Home Trailer
Synopsis of Annabelle Comes Home
This entry into The Conjuring franchise takes place almost exclusively within Ed (Patrick Wilson) and Lorraine (Vera Farmiga) Warren's house. While the Warren's leave to fight demons and ghosts, they hire the hottest babysitter in the universe, Mary Ellen (Madison Iseman) to watch their daughter, Judy (Mckenna Grace), and watch their house for them.
While The Warrens are away the children do play and Mary Ellen's friend Daniela Rios (Katie Sarife) invites herself over to hang out at the Warrens. Daniela breaks into the Warren's 'no touchy' room storing all their super-haunted shit, and ends up letting Annabelle out of her cage. Pretty quickly these girls find themselves with more doll than they bargained for!
Mary Ellen's crush, Bob (Michael Cimino) also shows up to provide a great amount of comic relief. I included Bob in this synopsis because his role is critical to this being a good movie and Micahel Cimino did a great job in the role.
Other Conjuring Related Movie Reviews? The Nun!
Review of Annabelle Comes Home
While the Annabelle series had a strong start with the original Annabelle, the sequel (Annabelle Creation)was nothing short of bad. Annabelle Comes Home was enjoyable in almost every way. It had a strong script with believable and lovable characters who were acted well by a very capable cast of young adults and children, which is a tall order. While the pacing was a bit too fast for my taste, the movie didn't suffer from it too much, and it did an admirable job of hearkening back to the long-drawn-out dread tension build's of The Conjuring 1 & 2.
These actresses were great. The premise was solid. The execution was skillful. The experience was very enjoyable. If you are looking to have a fun time with some jump scares and fake-outs, this is an even better option than Child's Play 2019, although not as goofy.
Score for Annabelle Comes Home
8/10
More Conjuring? Our Review Of The Curse of La Llorona!
Annabelle Comes Home Spoilers
Annabelle Explained
The movie starts out with the Warrens acquiring Annabelle from some dirty hippies, or at least that's what I wanted them to be. They were probably more like young adults out of college? The Warrens have a long drive to get home and Annabelle is sitting in the back seat, enjoying the ride with that nice smile on her face.
The Warrens are diverted from the normal highway route by some late night construction, which seems questionable, but go with it! As they pass the creepiest graveyard in the creepiest part of the creepiest state (Connecticut), the car breaks down.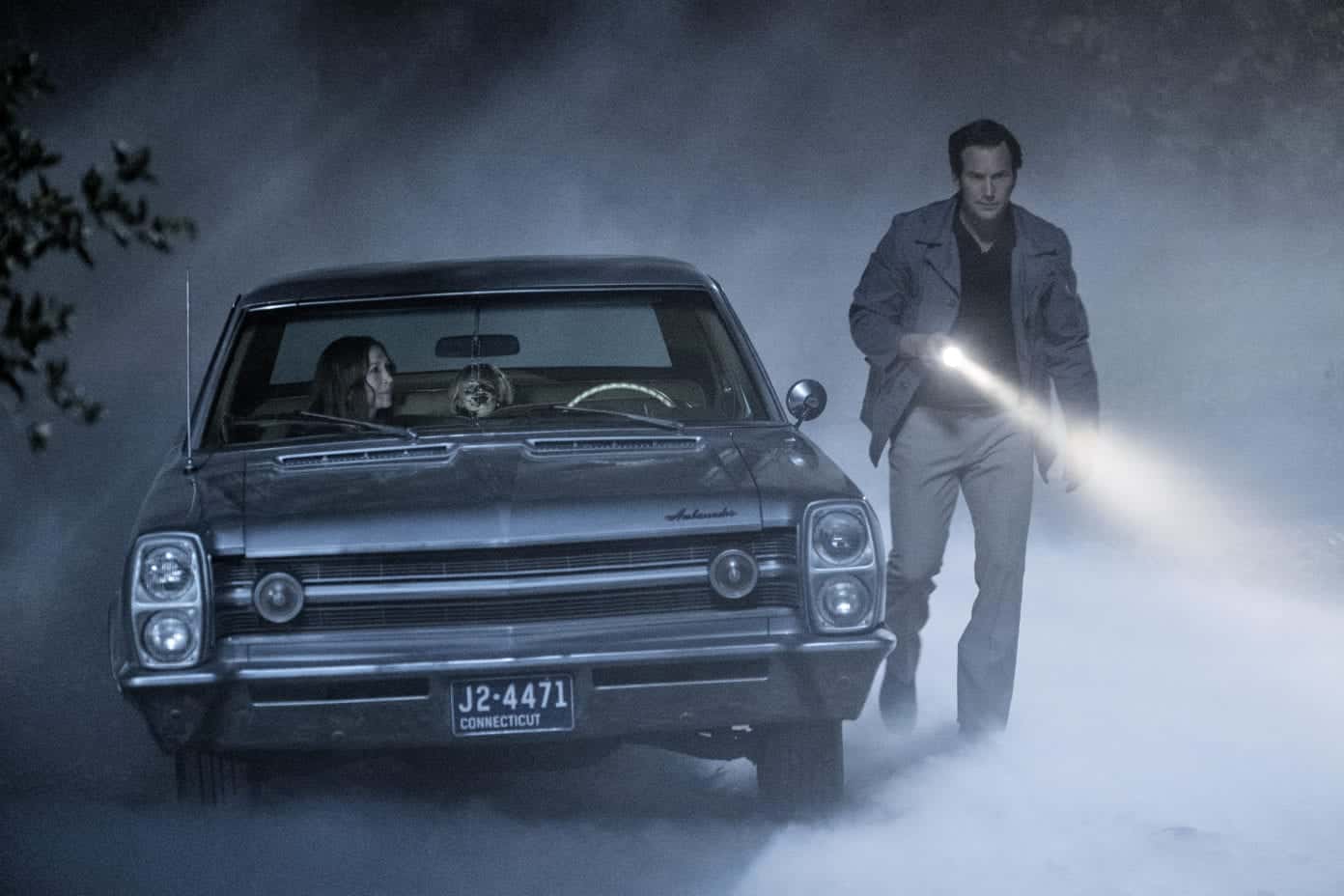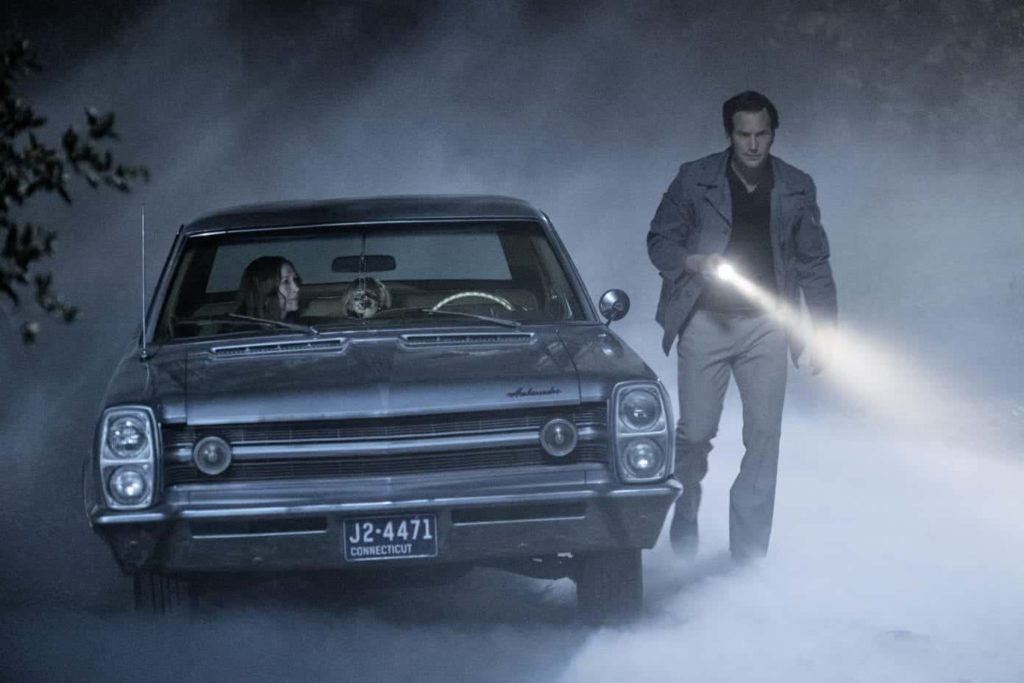 As Ed happily hops out of the car to check the timing belts, Lorraine notices a bunch of creepy happenings transpiring, and before you know it, the whole graveyard student body is present! A zombie/ghost kicks unknowing Ed in front of a suddenly there semi-truck which manages to swerve just in time!
Remember the Buzz About Bird Box? Check Out Our Review!
Lorraine then summarizes Annabelle by saying, "This doll is a beacon for other spirits."
Now we know, Annabelle is a tuning fork for bad stuff. Or maybe an amplifier for evil? Something like that.
The Warrens go to great lengths to contain Annabelle in their artifacts room because she is causing all the other artifacts to act up. As the priest is sanctifying the room and Annabelle they contain her in a glass case (you know the one) made out of glass that they obtained from some church before it was remodeled. Now, as long as no one messes with her, we will be fine…


They Mess With Annabelle!
Of course they mess with her! It wouldn't be much of a movie if they just left her in her glass house – something, something, throwing rocks? Daniela, Mary Ellen's friend, is obsessed with the Warrens and what they do, she can't help it. She lost her dad tragically when she was young and has blamed herself for the incident ever since.
Daniela decides that there must be something in the Warren's artifact gallery that can give her closure with her deceased dad, so she break into it! Smart, Daniela…
She fiddles with every crazy and mundane object in the room before coming to Annabelle, who she goes to great lengths to pull from the case marked with everything but a radioactivity sign.
At this point, shit hits the fan pretty quickly. let me discuss a minor pacing problem with this movie before I continue with the plot.
Pacing Problems
Annabelle Comes Home hits the scares and spooks early and often and doesn't really let up. This is the format that The Conjuring is most notable for, and it's a standard that horror movies aspire to right now – it's a trend. Is it a trend that will end? I hope so.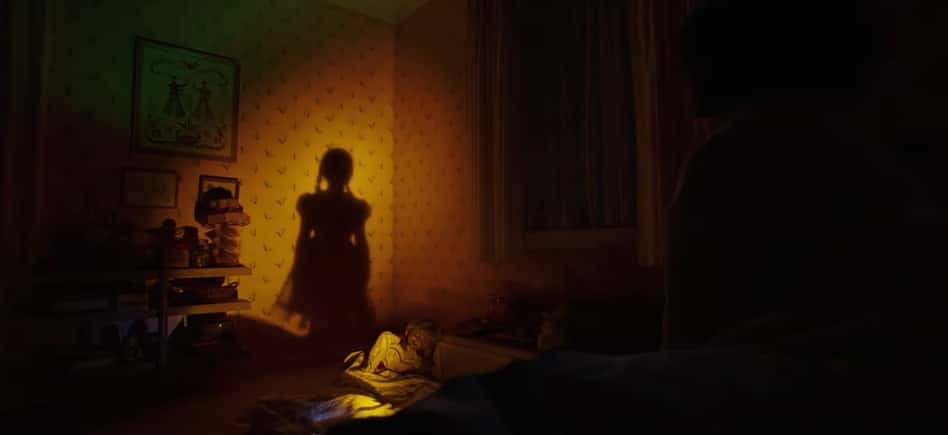 It's nice when horror movies do their due diligence and give you a light beginning to introduce you to the characters. They give you some time to settle in and then they pull the rug out from under you. This new Conjuring-esque thing where they just try to scare the pants off of you out the gate doesn't work for me because at the start of the movie I haven't bought the premise yet.
It's a minor issue with this movie and they make up for the abrupt pacing with characters and acting that are charming and fun.
What Annabelle Comes Home Does Well
I've already gushed about the acting and the characters, so what else does this movie do well? It handles tension in a great way. Instead of lots of quick, cheap jump-scares, it intermingles long held tension over a couple minutes at a time before releasing it with a scare, or even letting it breath and not doing anything with it.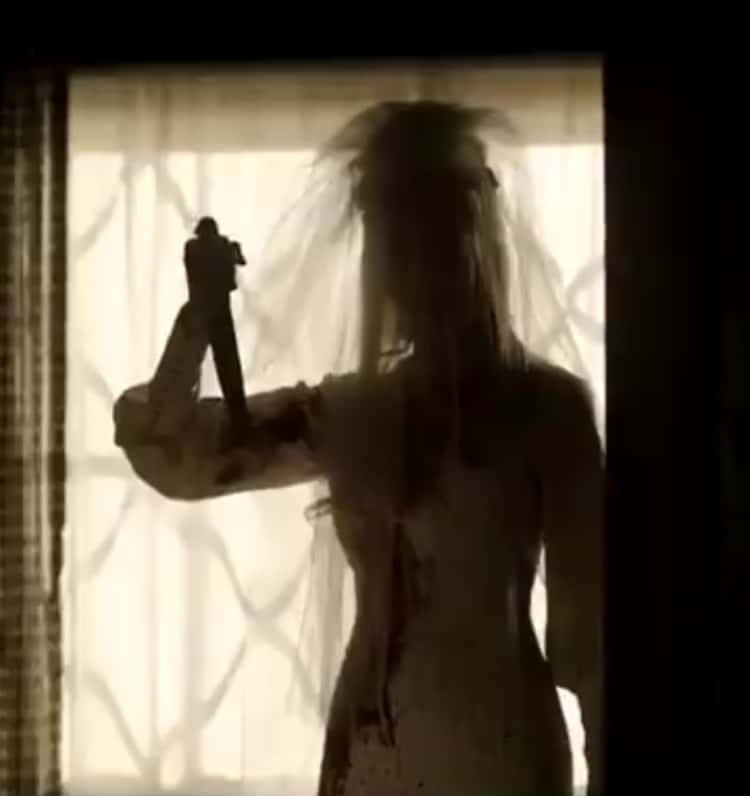 This movie also has some nice camera work. There are lots of up-close shots on characters that do a good job of keeping the audience trying to look for what's going on in the background without letting them see too much. There are a few Alfred Hitchcock homage shots, but I would never venture to say that Annabelle Comes Home aspires to such heights. Instead, it uses the camera to build tension in an effective way that I appreciated and noticed.
Annabelle Unleashed!
Once Annabelle is released from her cage, the house comes alive, or maybe dead? Maybe the house comes dead alive? Whatever, suddenly all of the artifacts in the house feel pretty good, and all of the humans feel pretty bad. a veritable smorgasbord of convincing and menacing baddies and objects lurk about.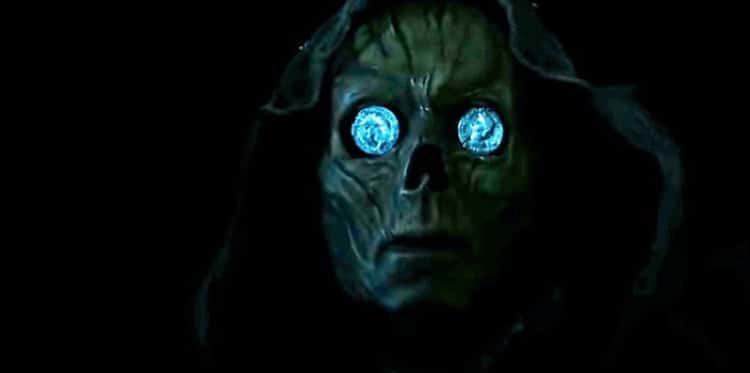 Everything from a knife wielding bride to a haunted board game hits the scene and the scares really ramp into a fevered pitch.
When Daniela opens Annabelle's cage the artifacts be like…
One of my favorite scare tools in this movie was a television that foretold the future directly in front of the television by about 4 seconds. It sounds hokey, but man, it works!
There is an undertaker who drops coins around the house, a toy monkey that makes horrible music and even a werewolf/hellhound that chases my boy Bod around the outside of the house. Of course, Annabelle shows up a few times too.
Final Recommendation
This is an easy movie to recommend because it is entertaining, fun, and manages to avoid committing many sins. If you want a scary date night, Annabelle Comes Home is the movie for you, and if you are big into The Conjuring you really can't miss this entry.