Podcast: Play in new window | Download (Duration: 1:34:07 — 64.6MB)
Subscribe: Google Podcasts | Spotify | Amazon Music | Pandora | iHeartRadio | Stitcher | Podchaser | TuneIn | Deezer | RSS | More
We saw It Chapter Two, and I have to say, I can make plenty of criticisms about this movie, but on the whole, this is a well done ending to a high budget franchise that has delivered the scares.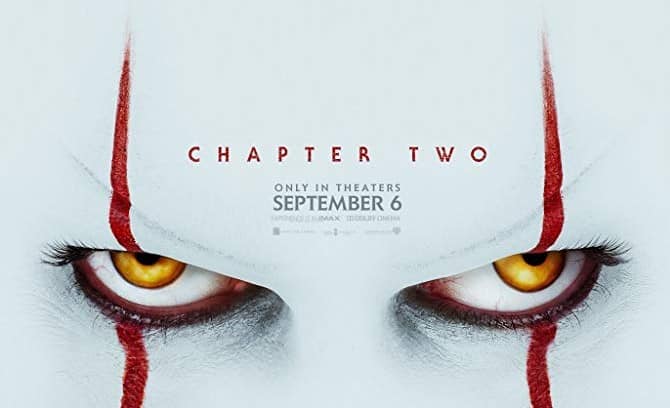 It Chapter Two Trailer
It Chapter Two full movie is available to pre-purchase and rental on Amazon, and probably other places
It Chapter Two Synopsis
If you would like to be reminded of the first chapter of this series which is also directed by Andy Muschietti, check out our review from last week, where we go over the whole first chapter. It Chapter Two picks up 27 years later and details the lives of the kids turned adults from the first movie. As a quick recap, our character list is: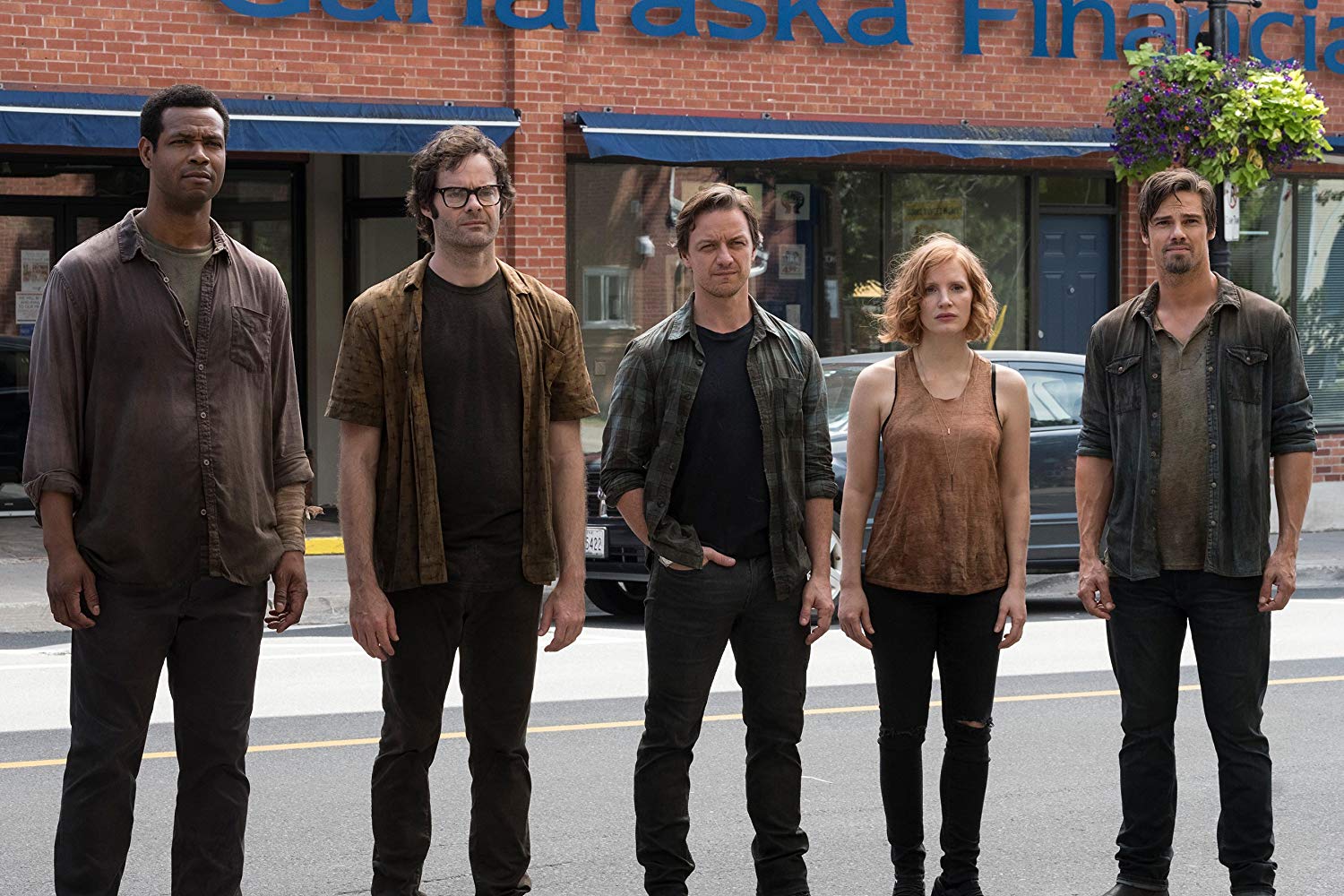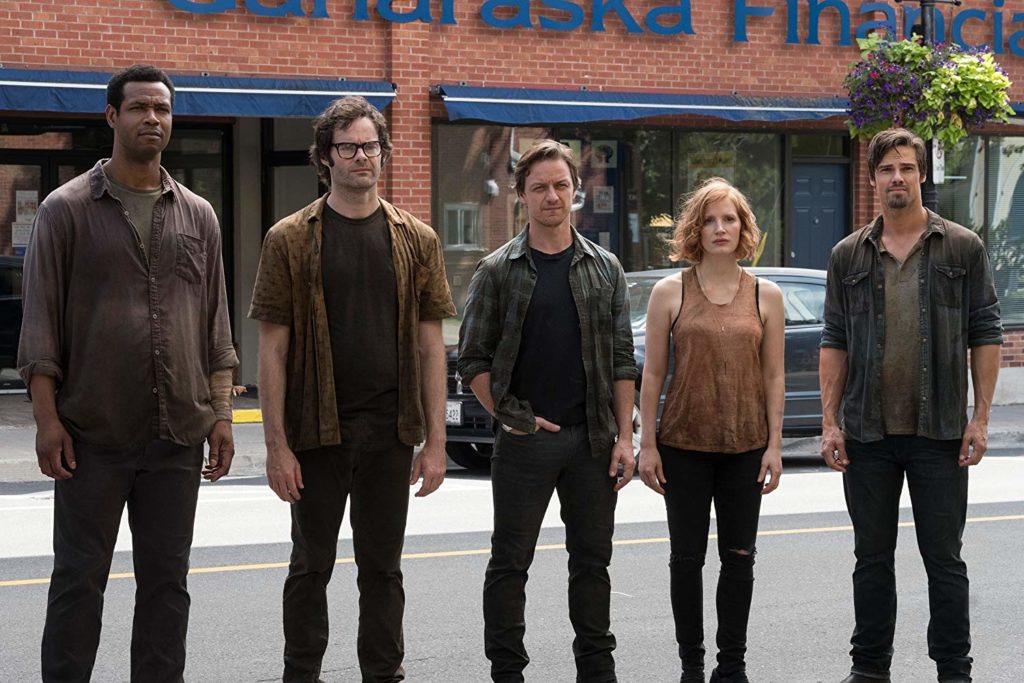 Mike, has begun to notice nefarious happenings in Derry and as you might guess, it's been 27 years since the Loser's Club made their pact to fight It if it ever came back. Mike sends the call out to all of his long-lost friends, and they respond with dread, but come home anyway.
Check out Our Review of It (2017)
The Loser's Club has a cloud of forgetfulness that has descended upon them in the time since their Derry days, and Mike, being the only member to stay in Derry has to help them recall what happened and how they can beat it.
As the Loser's Club sets out on Derry, they are reminded of the reason they left, the clown, the fear, and the life they left behind.
It Chapter Two Movie Review
It Chapter Two is similar enough to the first movie that you can rely on many of the same things that worked. The intense subject matter, your mom jokes, and the camaraderie are all there. We even get the kids cast back for a bounty of flashbacks and memories. It also has a hefty bag of very effective scares, that are less frequent, but more potent.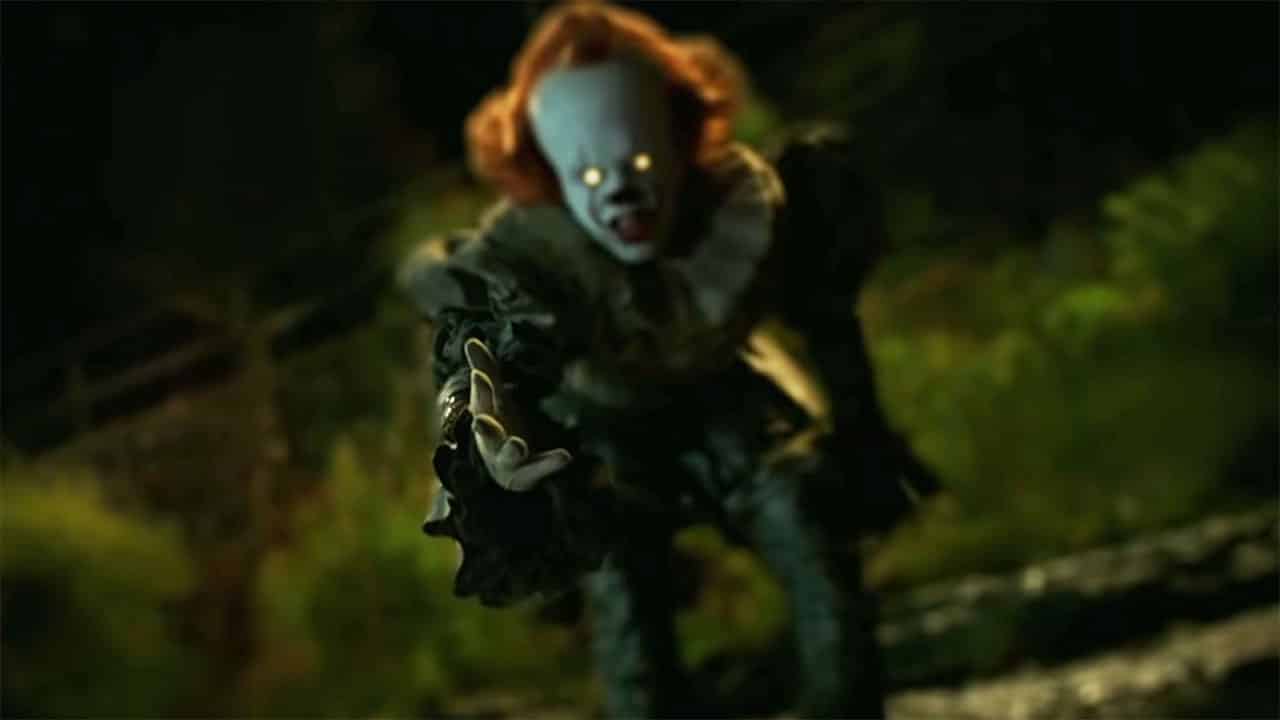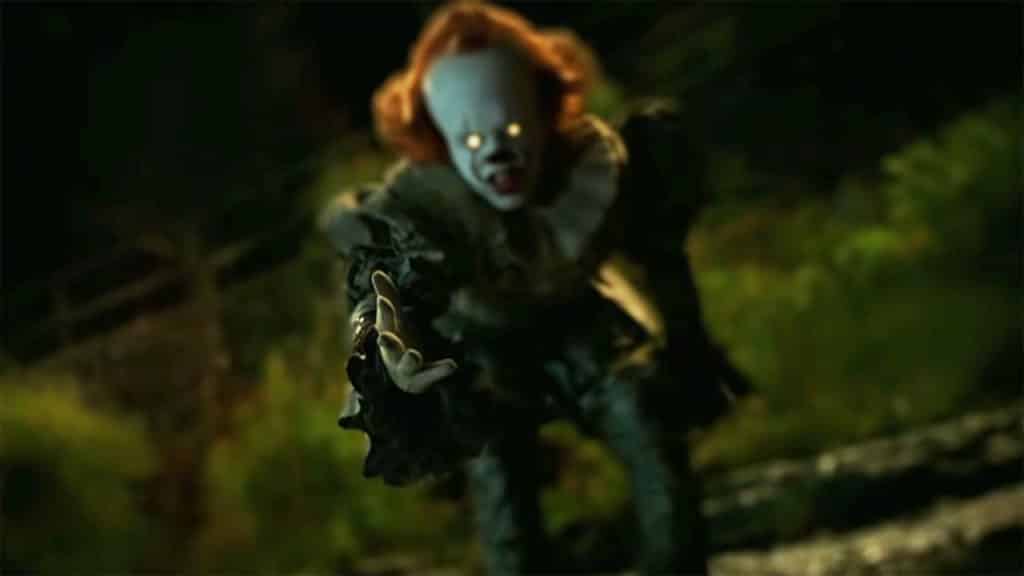 Where It Chapter Two differs is the length and interesting subject matter. At 2h 49min, It Chapter Two is more than a half-hour longer than the first entry. I've never been a fan of long movies because at the 2h 30min mark I just feel like any reasonable story can fit everything and the kitchen sink in there. My mind wandered multiple times through the emotion-driven dialog, and it was a bit boring.
I wasn't a big fan of the action-laden ending either. That being said, this is a solid horror movie that may be one of the most successful franchises ever, and it's not without good reason. The cast, acting, direction, and story are great. There is fun to be had, and the scares are for real. I wish they kept it tighter.
Score for It Chapter Two Movie
8/10
Spoilers for It Chapter Two
Introduction to Our Adult Characters
It Chapter Two opens with a few recollections from the first movie, including a shot of Bev in the trappings of the Dead Lights, but the most notable first scene is the savage beating on some gay men in Derry. These men are having a fun time at the local carnival and are then picked on by the local hate group. The group beat one of the gay men to the point that everyone in the audience was audibly uncomfortable. Then they tossed him into the river, where, you guessed it, Pennywise was waiting for him.
This scene was somewhat out of place but extremely notable. I get it, it's meant to set up that fear is back in town. It shows that this movie is about brutality. It just didn't involve any of the main characters at all, and it felt strange.
The movie then brings us up to speed with every character in the Loser's Club – that's right, all seven of them. This is a theme in the movie, "let's check in with Bill for five to ten minutes." which would be fine if there weren't six to seven people to catch up with the whole way through the movie.
Thankfully, Stan takes pity upon the audience early in the movie and kills himself in the bathtub when Mike calls him to tell him about the return of Pennywise.
Midsommar! One of the Best Movies this Year!
The Loser's Club has become an adult version of themselves. Bev is in an abusive relationship; Eddie basically married his mom and does risk assessment; Rich is a comedian.
The old Bowers boy was arrested as a youth after killing his father and has been placed in a prison for the mentally ill. His inclusion in this movie is another point that could have easily been left out, and the movie wouldn't have suffered.
The Chinese Restaurant Scene
The Loser's Club meets for the first time in years at the Chinese Restaurant in Derry where they quickly fall into their childhood roles of your mom jokes and noogies. Then the fortune cookies come out, and things get crazy. Fortune cookies start running amok, and Mike is left smashing the place up, it's funny.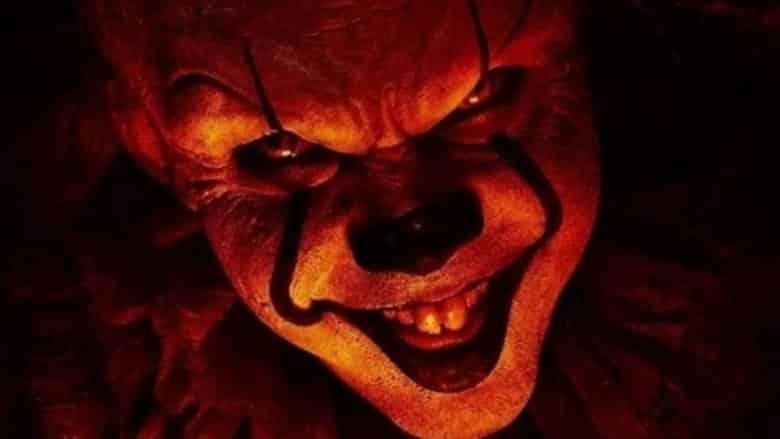 Finding the Artifacts
Each of the Loser's need to find their artifact or the thing that ties them to It. Mike basically leads them down the path toward defeating It, and it begins with his knowledge of how It got here. He talked to a Native American tribe, the Shakopee, that had passed down how to beat Pennywise down through their tribe ever since he showed up like a ball of light from outer space in the previous century. They beat it with the ritual of Chud making the light, dark.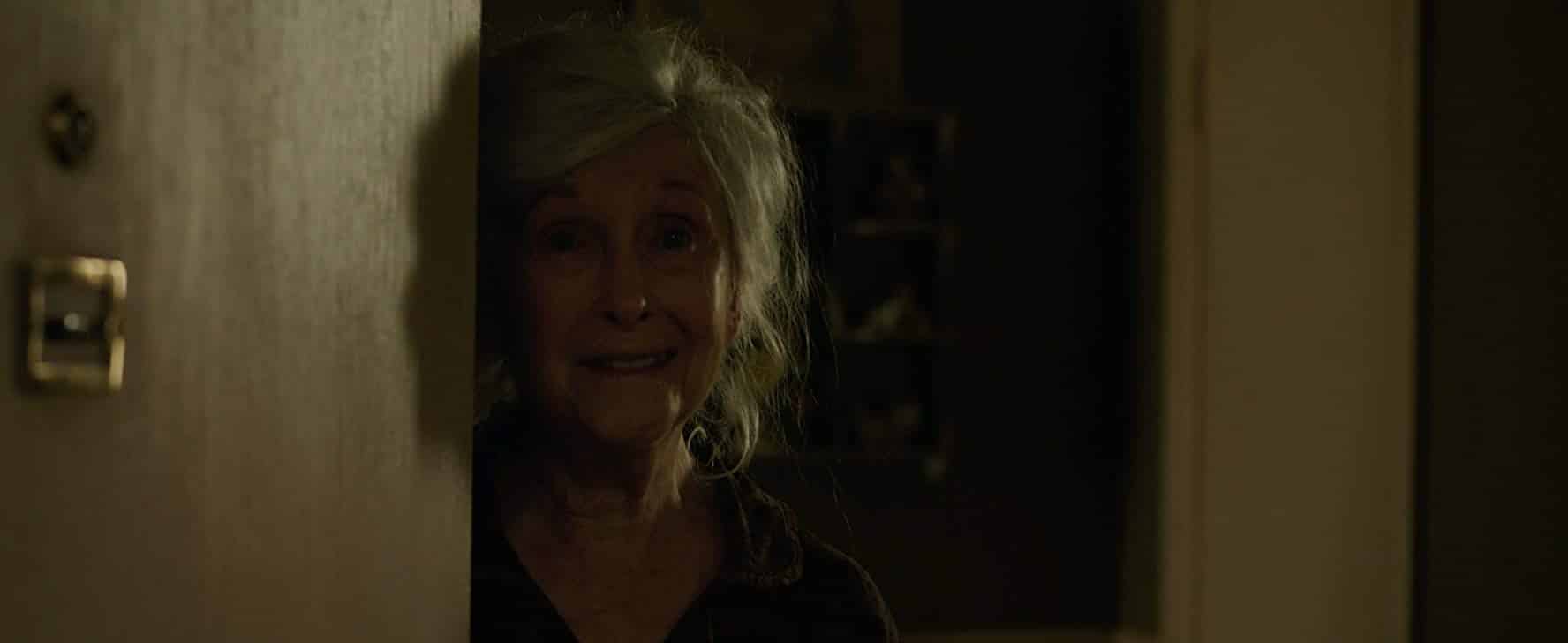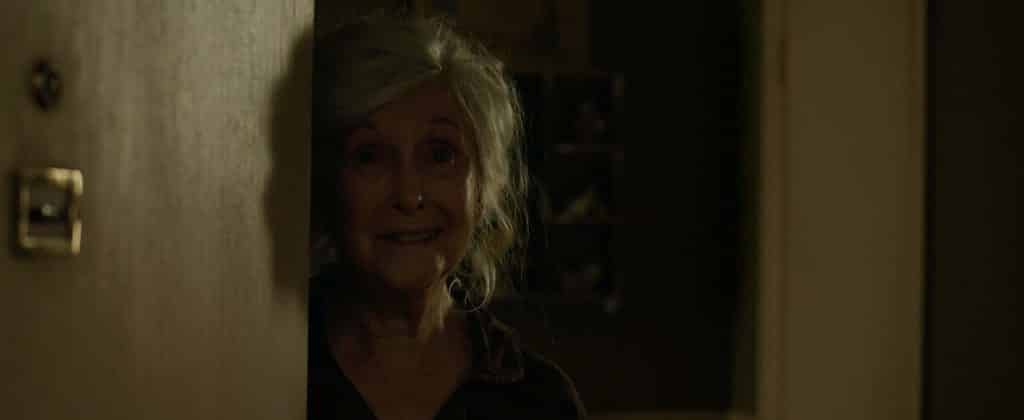 So, the friends split up to find their respective totems and artifacts. Beverly heads to her old apartment where she meets with the new resident, a kindly grandma who has some strange hostess habits.
Rich heads to the town square park and has a run in with a Paul Bunyun statue that knocked my socks off. I mean, it scared the shit out of me.
Bill finds his old bike for sale in an antiques shop run by Stephen King himself and then runs into Pennywise a few times in the sewer, and a carnival.
Eddie visits the town pharmacist to find the most unsanitary conditions I can imagine in the backroom. There is a vomit comet – it's super effective.
Eventually the characters find their artifacts and totems, and they are:
Bill – Paper boat
Eddie – Inhaler
Bev – Note from Ben (She thinks it's from Bill)
Ben – Yearbook page Bev signed
Rich – Token from arcade
Stan – Head wraps from hideout
Mike – ? – Mike's artifact might have been a newspaper clipping detailing his parent's death
The Action-Laden Ending
I won't go into terrible detail about the end of this movie, so if that's something you are dying to hear about, listen to the podcast. What I will say is this movie takes a hard turn when our group goes to confront Pennywise in his lair below the sewer system that they defeated him in in the first chapter. It turns into a spooky action movie.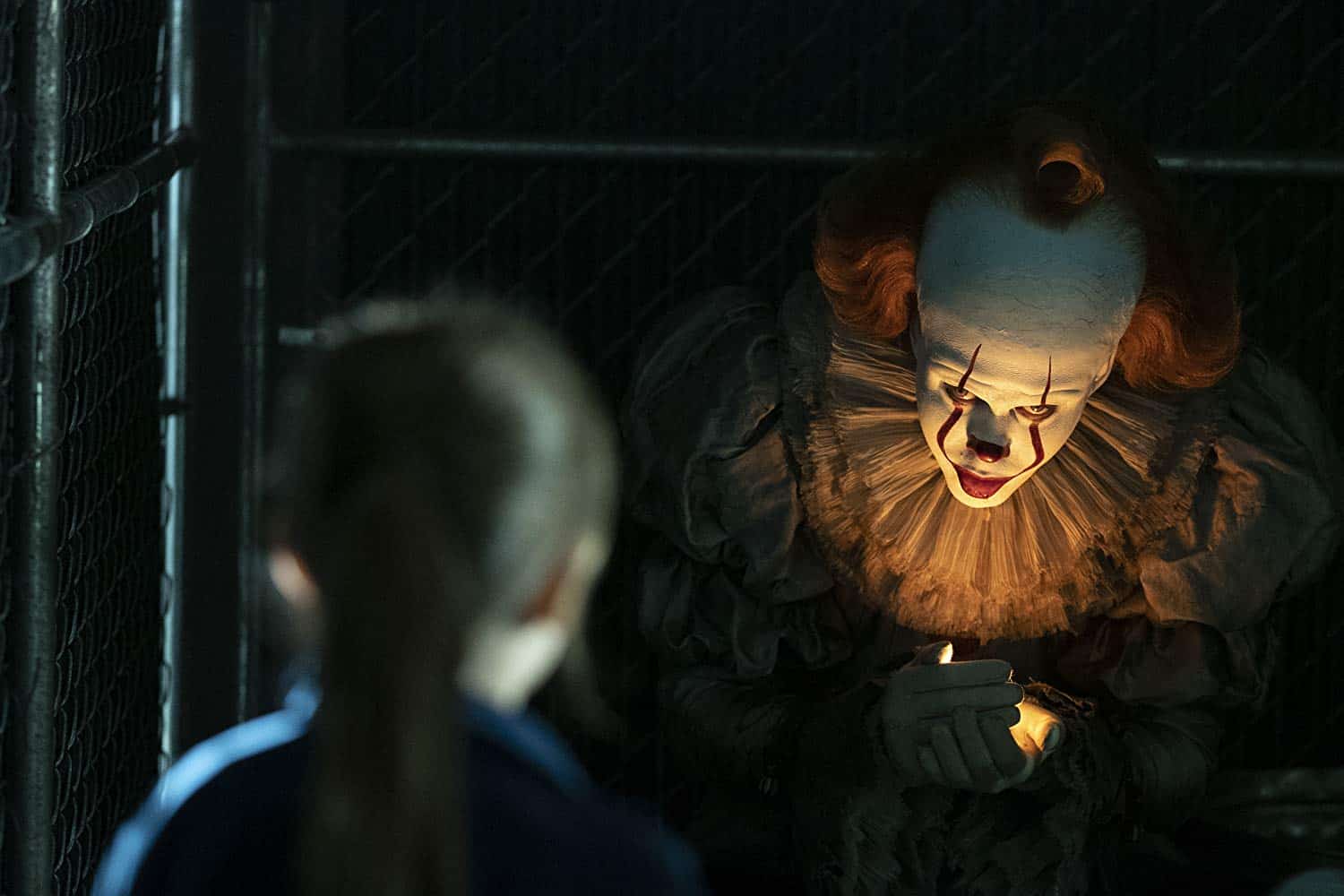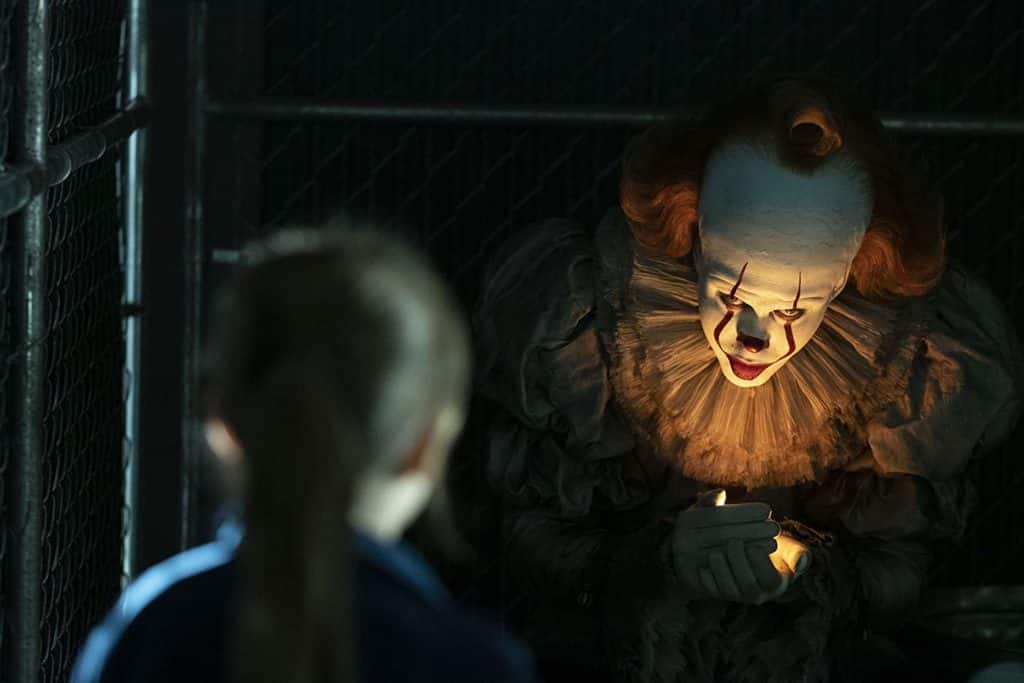 Look, I get it – it's what happened in the book. Fine. They even set up the weak ending for the whole damn movie by constantly saying that Bill writes weak endings for his books. Bill is the Stephen King stand-in that he includes in every book. It wasn't super effective for me and it lasted at least ten minutes longer than I felt it needed to.
That being said, it worked to an extent and stayed true to the source material. It's not like you can just rewrite the ending to perhaps the most iconic horror novel ever written and not get any flack. Plus, what would you do if you went off the source material? It's already so deep into a weird place that IT may as well be a giant spider!
The group defeats it by shouting it down, minimizing their fears, and taking the bite out of the things they are most scared of.
Final Recommendations for It Chapter Two
If you are a horror fan, this is one of the biggest titles there is, period. It's not only big, it's good. The scares are real, the story is compelling, and there are plenty of laughs. Catch this in theaters, and if the thought of a (near) three hour long movie make you tired, bring a pillow because you will still have fun.