Podcast: Play in new window | Download (Duration: 1:36:32 — 66.3MB)
Subscribe: Google Podcasts | Spotify | Amazon Music | Pandora | iHeartRadio | Stitcher | Podchaser | TuneIn | Deezer | RSS | More
Bury Christmas everyone! ROFLOLOLOL!!!! No, but seriously folks, we like to joke… This week we review the new 2019 Model of Black Christmas. It's a genuine attempt to reimagine Bob Clark's 1974 classic through the lens of today's modern woman. Listen to our full review on our latest episode or read the summary below. Also in this episode, we play Taglines and a new game called "Black Christmas or Black Christmas or Black Christmas". Enjoy.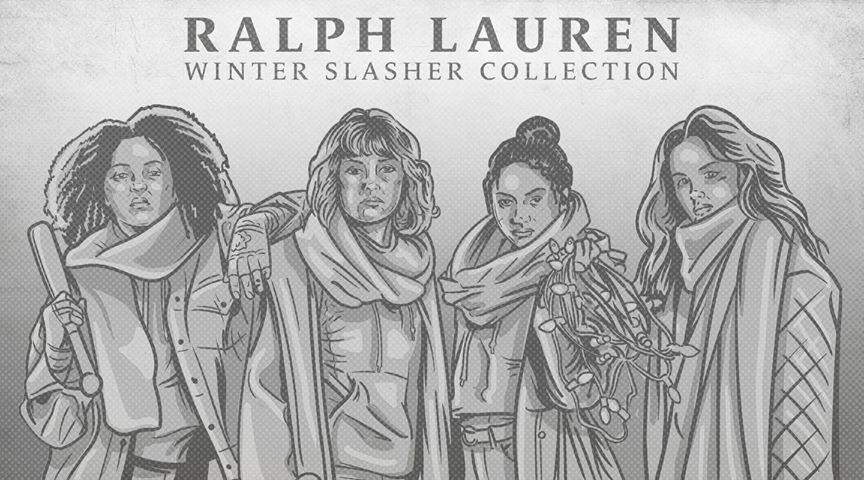 Synopsis of Black Christmas 2019
Sabina, Elena, and Jane are working for the mysterious Charles Townsend, whose security and investigative agency has expanded internationally. With the world's smartest, bravest, and most highly trained women all over the globe, there are now teams of Angels guided by multiple Bosleys…
Oh wait that's charlies angels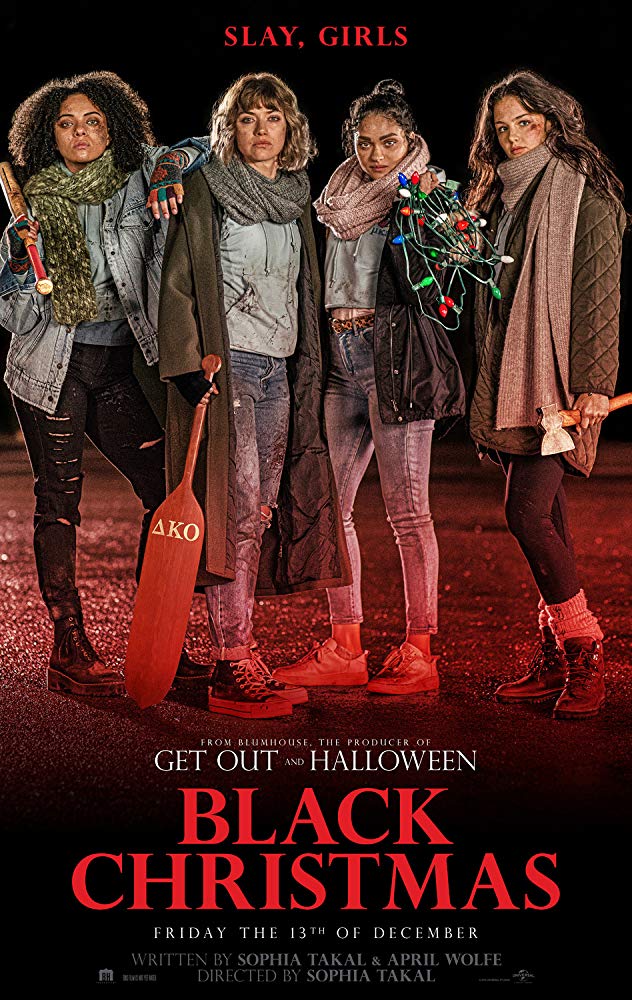 Black Christmas is the second in the increasingly loosely based remakes of Bob Clark's 1974 Black Christmas. The story follows 4 close-knit Hawthorne College sorority sisters named Riley (Imogen Poots), Kris (Aleyse Shannon), Marty (Lily Donoghue), and Jesse (Brittany O'Grady) during the very beginning of winter break. While most of the campus is abandoned by students going home for the holidays, these bold gen-z women opt to stay on campus and party with the other christmas holiday "orphans". Soon it is apparent that they are being stalked by a mysterious man or men who are attacking and killing sorority sisters one by one. As we follow Sophie and company, it is revealed that the stalker/stalkers are part of a larger more nefarious conspiracy: THE PATRIARCHY.
Written, directed, and led by young women, this film's diva cup runneth over with female empowerment. It is so loosely based on the original that it barely maintains the scaffolding of women at college being stalked by a killer. What it does bring to the party is straight ahead, unsubtle social commentary for today's generation of women.
Quick Review of Black Christmas 2019
I imagine that this film is going to get a lot of hate, and there are a lot of creative and studio decisions that hinder its success, but I must say that I admire the creative vision of this movie. This film seems like a genuine attempt to reimagine Black Christmas through the lens of today's generation, with today's technology. Supplanting the themes of abortion rights and women's lib, are the modern themes of rape culture and well, still women's lib… I guess we're still working on that.
Like I said before, it is not subtle in its message of social commentary, but in this case, I prefer the straight ahead messaging vs lame tacked-on virtue of other "woke" horror films. In terms of plot, this film goes charging off the rails in the third act. The end is truly ridiculous, but it is good campy fun.
The biggest hindrance and distraction of the film was its pg-13 rating. It's so distracting and jarring at some points that it resembles a television edit from the late 80's. But since they wanted to market the film to the younger generation of women movie goers, they had to say "yippee ki yay, mr. falcon" to their R-rating.
Score for Black Christmas (2019)
6/10
Spoilers for Black Christmas
Expand for spoilers

The film doesn't go to great lengths to create a mystery over who the killer is. It is shown early on that the killer is obviously from the same fraternity that Riley's rapist is from.

Riley stumbles into a secret ritual involving an old bust that is weeping black goo.

I cry because of my dying privilege

If you're wondering if they ever explain what the black goo is. Don't hold your breath. It's bad, and it makes men bad. That's pretty much the extent of it.

The bust is of the founder of the frat, and apparently he dabbled a bit in black magic and left instructions on how to use said magic (and goo?) to put women back in their place.

It is eventually revealed that the killer is actually killers. The whole frat is out to kill or force into servitude all the women on campus. It's pretty crazy.

In the end, the women come off victorious.
Final Recommendations
With the holiday season and Star Wars coming out, it's slim pickings for horror movies in the theater. This was a fun movie that genuinely tried to be some thing new. It's not terrible, and is a little bit better than average. At the very least it will spark conversation. I'd recommend you see it. Star Wars will still be there in a week.