Podcast: Play in new window | Download (Duration: 1:31:55 — 63.1MB)
Subscribe: Google Podcasts | Spotify | Amazon Music | Pandora | iHeartRadio | Podchaser | TuneIn | Deezer | RSS | More
We streamed Rare Exports, and much like Finland, it was cold and dark. This horror film has more to do with Lovecraft than a run-of-the-mill slasher or monster movie. There is a lot of dread and high-concept build up. While the ending might not be satisfying, it stands out as the most entertaining part of the movie, and is worth the wait.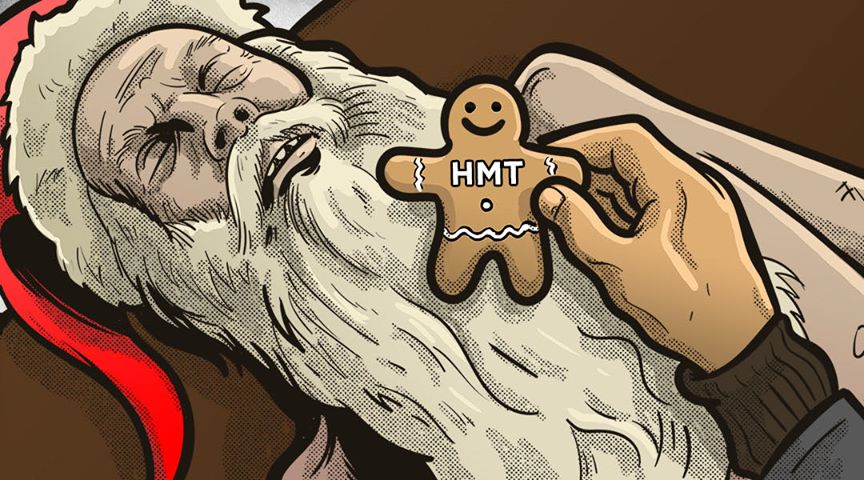 Rare Exports can be found streaming free on Crackle, or on Amazon Prime or Hulu if you subscribe to either of those.
Rare Exports Synopsis
Rare Exports tells that tried and true christmas yarn of a young boy discovering that Santa Claus is real. This heartwarming tale set in Finland follows Pietarri and his widowed father as they try to make ends meet in the frosty North. But tragedy strikes when the winter livestock tragically dies, it's up to Pietarri to discover the magic of Santa and save Christmas.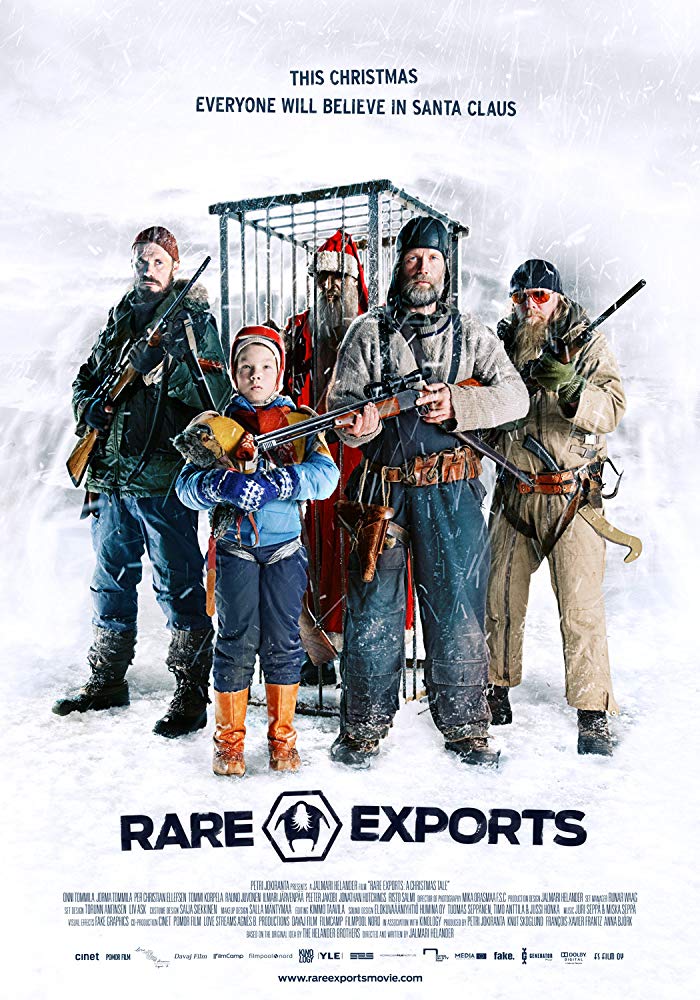 Review of Rare Exports
This movie is a lot of fun in retrospect, but to be honest you really have to be in the mood for this type of film. Like most scandinavian films it is very dry and has a real particular type of slow drip black humor.
It has a very unique mix of lovecraftian horror and schlock that you really don't see very often. Like most Lovecraftian stories, a lot of the exposition is third hand and can feel rather clinical. However, the ideas in this movie are genuinely fun if you can endure the desert-level dryness of the humor.
The film is played SO straight that it is easy to miss how crazy and fun the concepts are within it. Erin walked in on the ending scene and upon explaining the plot to her, I realized how fun the movie must sound.
It's at the top of a lot of Christmas Horror Movie lists, but it's not personally my favorite. That spot is still reserved for Silent Night, Deadly Night.
Score for Rare Exports
Score 7/10
Rare Exports Spoilers
The film opens with the excavation of big hill. It feels straight out of Lovecraft, specifically At the Mountain of Madness. There are allusions to a discovery of ancient origins underneath a layer of insulation sawdust.
Pietari and Jusso watch the men excavating, later Pietari discovers a bunch of ancient legends of Santa Claus being an evil entity with horns that punished naughty children.
Mysterious footprints show up around Pietari's house, and he assumes they are from Santa.
On the yearly hunt, it's discovered that all of the reindeer have been slaughtered close to the mountain with the drilling. The men want compensation from the drilling company for their lost livelihood.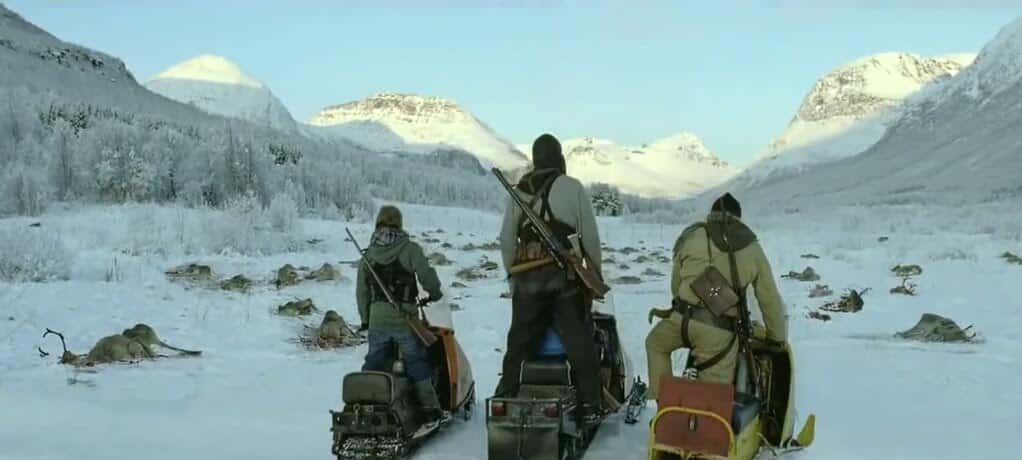 Pietari studies more about Santa legends and discovers ancient tales of Santa being captured in ice.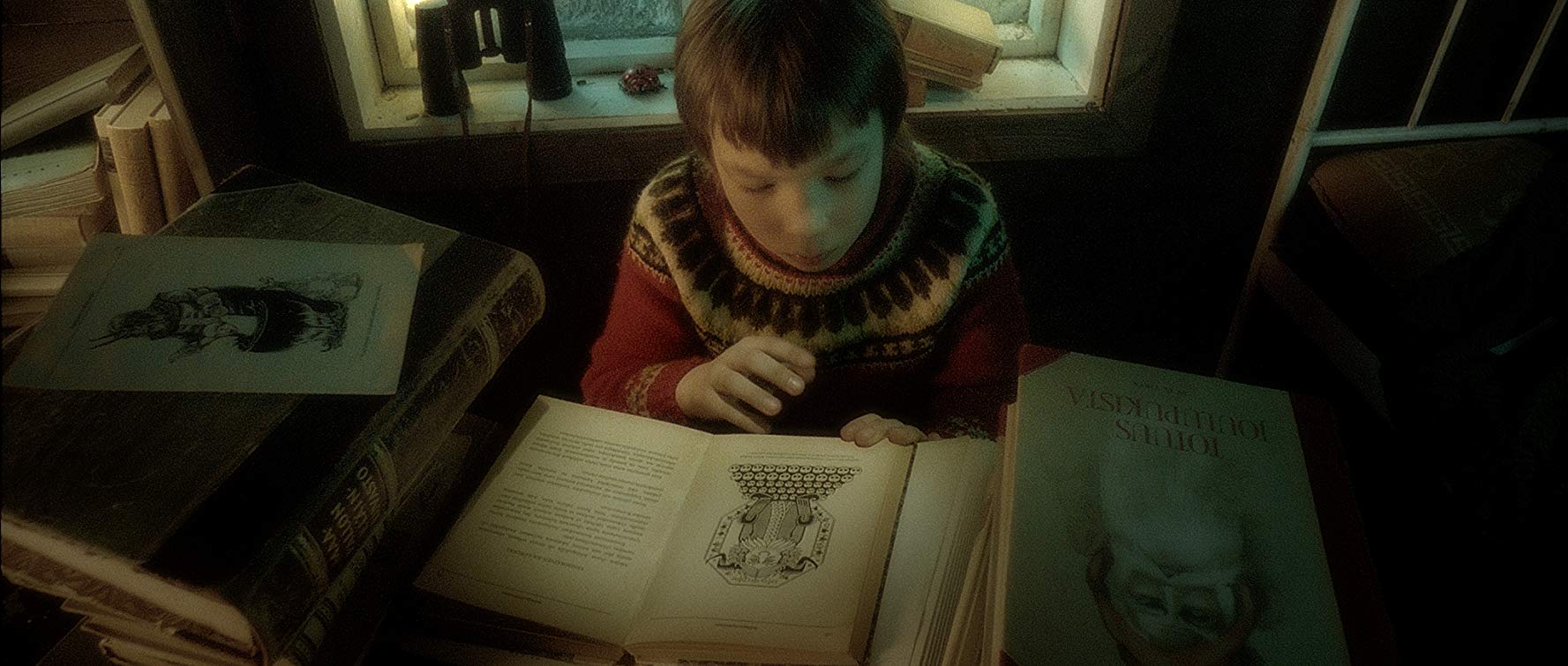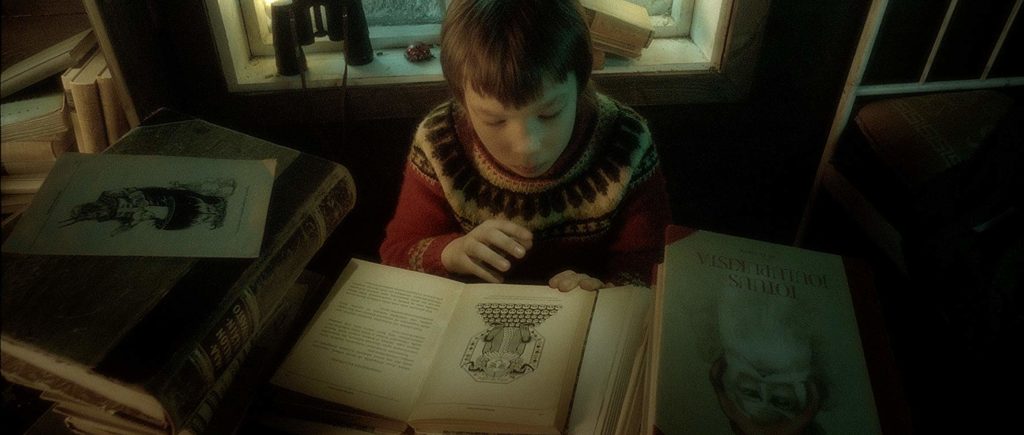 Wolf trap is tripped and an old bearded man is discovered. Pietarri's father and his friends try to communicate with the man, but are unable. The old man seems to be drawn to Pietari. This convinces Pietari that the man is Santa.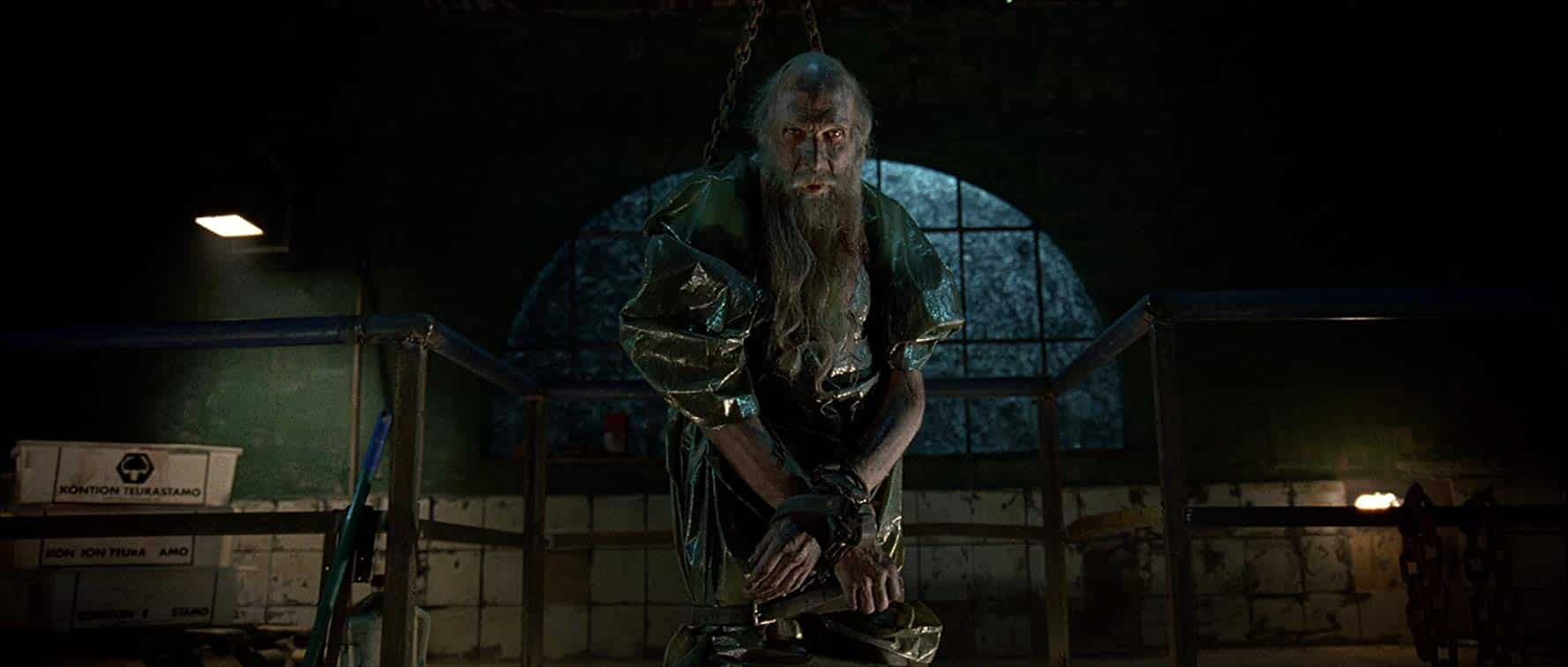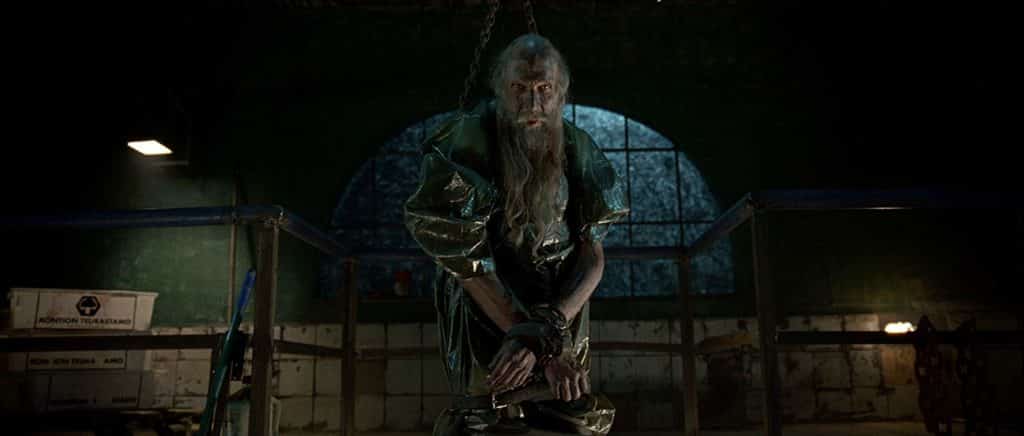 The group decides to sell santa to the drilling company. When the American running the excavation arrives he informs them that it isn't Santa, it's one of his "helpers". All of a sudden they are swarmed by hundreds of naked old men "helpers".
When they escape to a hanger and discover that there is a giant block of ice with horns sticking out of it. All the towns heaters, hairdryers, and radiators are pointing at it. Also, all of the towns children are sacked up around the ice block.
They use all the bagged children as bait for the helpers and blow up iceblock santa.
With all the excess helpers no longer under Santa's spell, they spend the whole year training them to be mall santas and ship them out all over the world at a price.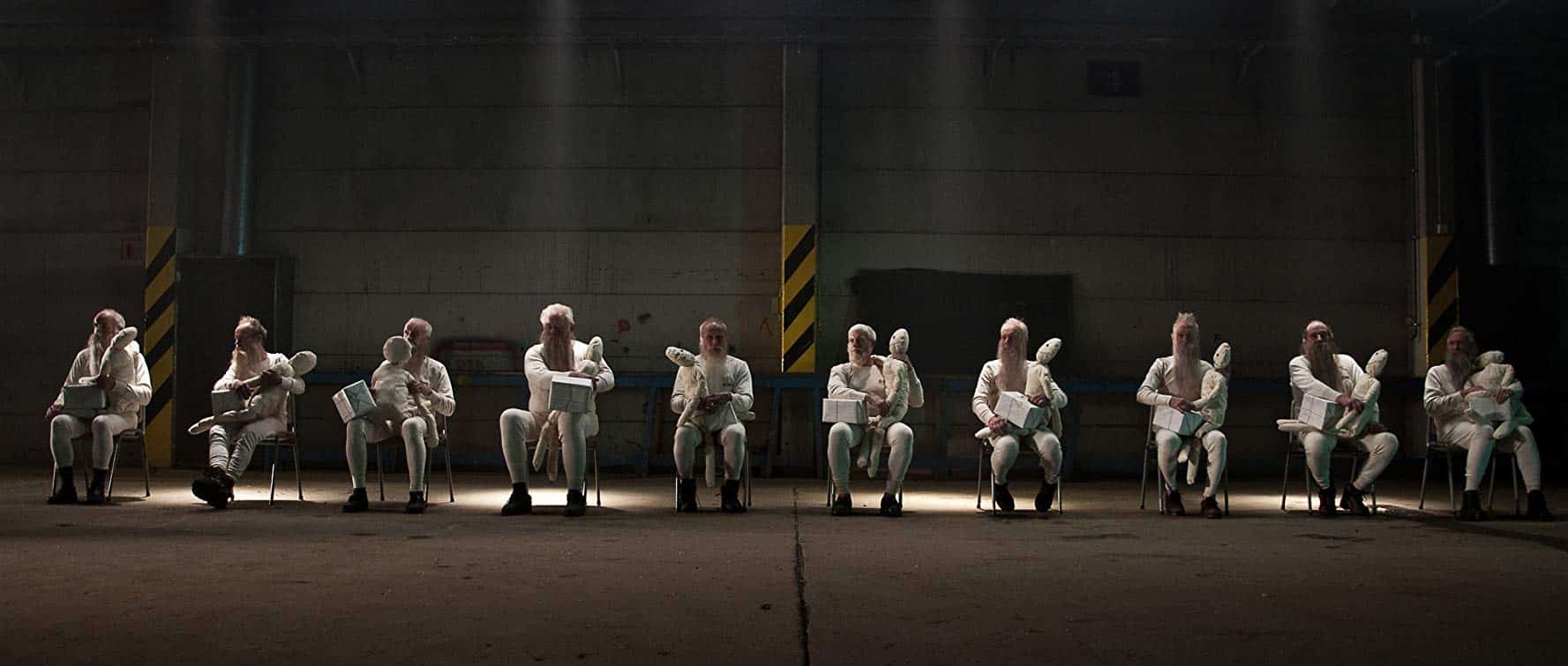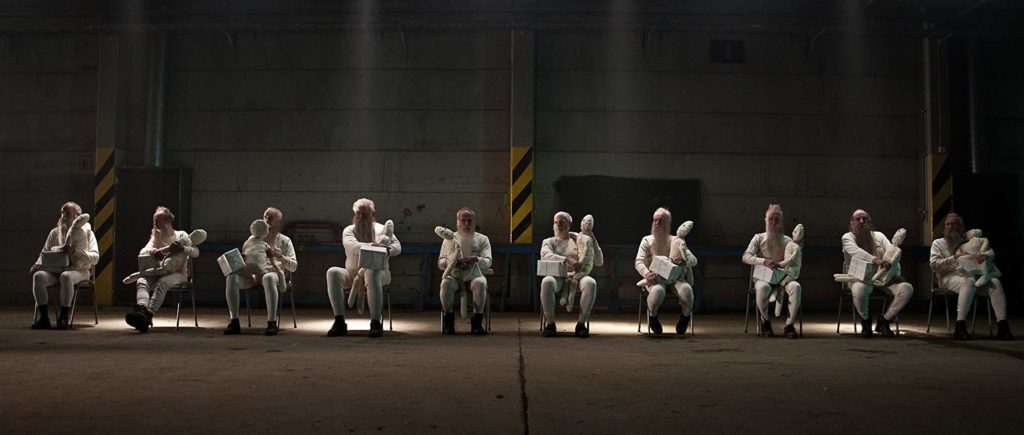 Final Recommendations
Rare Exports is worth seeing. It is a high quality, quirky christmas horror movie that deserves acclaim. Keep in mind that it is more of a high concept horror than an actual slasher or monster movie.