Podcast: Play in new window | Download (Duration: 1:44:01 — 71.4MB)
Subscribe: Google Podcasts | Spotify | Amazon Music | Pandora | iHeartRadio | Stitcher | Podchaser | TuneIn | Deezer | RSS | More
We saw The Turning in theaters and it's got a ton of jumpscares and some great acting, but it is hamstrung by a script that never had a clue where it was going despite having a very clear and high-quality roadmap of the story that it was based upon – The Turn of the Screw.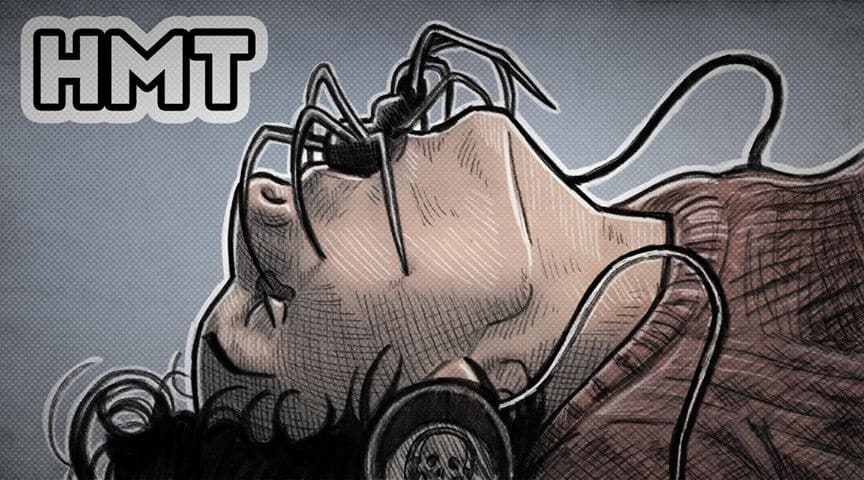 @dgoebel00 on instagram provided this amazing artwork. Follow him and check out his website.
The Turning Trailer
The Turning Synopsis
While I have never read the 1898 novella, The Turn of the Screw, by Henry James, I have a feeling that it would not lend itself to the silver screen without a fair amount of changes to the original story to make it more appealing for audiences today. After having read some briefs and synopses of the novella, this movie mimics it almost point for point.
We have a young teacher, Kate (Mackenzie Davis), who is hired on a palatial estate to teach and govern a young child, Flora (Brooklynn Prince). There is one other inhabitant on the grounds, Mrs. Grose, who is the cook and maid.
After a short time, Flora's teenage brother, Miles (Finn Wolfhard) appears following being expelled from school. He is quickly set up to be the antagonist of the story, seemingly very crude, lude, and rapey.
The story of Kate then unravels itself in shockingly slow, slow motion that is fraught with the most exhausting bevy of jumpscares and twisty-turny bologna that I can recall.
The ghost of the previous teacher is hanging around, and the ghost of her killer, Miles friend, Quint, is too.
The Turning Review
I would be lying if I told you I understood what exactly there was to be scared of in this movie. I believe The Turn of the Screw was originally a very well written spooky ghost story. This movie is not adapted well to the big screen, probably because it didn't expand much on the original novella.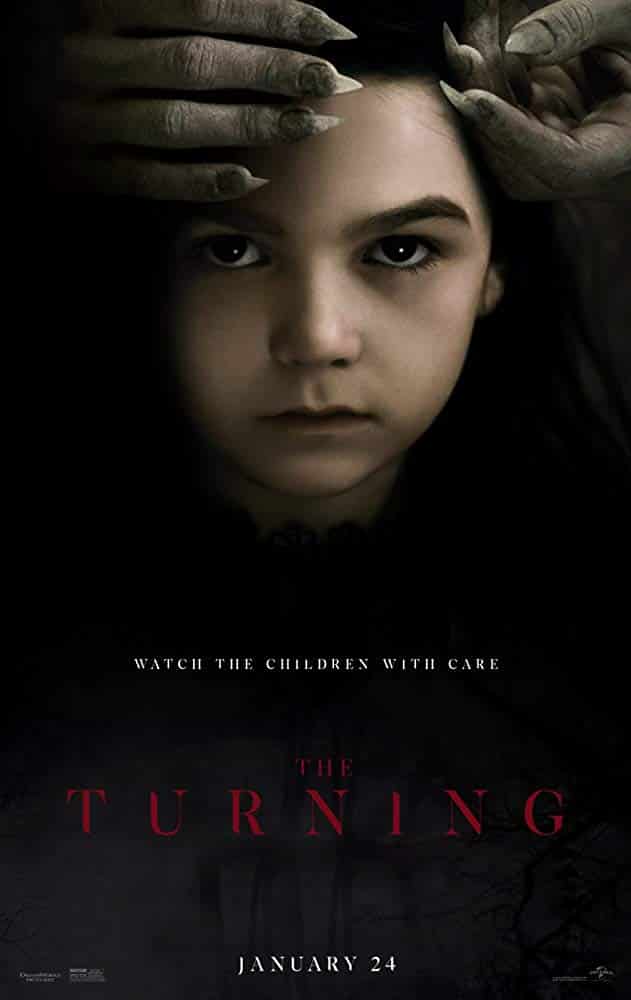 The acting was actually pretty good, especially from both child actors, and the setting was pretty effective as well. The script was the real issue here, as there is just nothing around for it to hang its hat on and make it memorable or interesting.
A better version of roughly this same story, is found in 2018's The Little Stranger. The Little Stranger understood ambiguity and how to use it. Is the main character losing his mind or is this place haunted? I think ambiguity is what the source material is about, and it's replaced in The Turning by confusion.
Score
4/10
Spoilers
Click to Expand for Spoilers

Kate is called to act as the new governess for the children, who are recently orphaned. More to the point, she is supposed to watch Flora and later Miles shows up because it is revealed that he is expelled from his school for shocking violence.

Wait… You know it might just be easier if you read the actual plot of The Turn of the Screw novella from this Wikipedia article. Yes, this movie occurs in almost exactly the same timeline as that section of the wiki. Seem uninspired? Yeah, it kind of is.

Kate and Mrs. Grose share a sweet embrace

The Jumpscares

There are lots of jumpscares in this movie, some good, some not so good. But there are tons! There are so many jumpscares that I started to become shellshocked, or at least exhausted by them.

Every day in the story contains light frivolity and a pang of weirdness, and every night contains a healthy dose of jumpscares and dark hallways.

The House

This house is seriously huge and suffers from a major case of spooky house syndrome (SHS). It's got lights that turn on and off for no reason, sewing machines the pop to life, and dozens of mannequins ready to terrify as Kate backs into them, one after another.

While the house is plenty spooky, it's not utilized in the way that it could have been. There is an eerie line delivered at the start of the movie by one of the children about the East wing. "We don't go there." The 'why' to that could have been explored and expanded upon to such a degree that the movie would be substantive.

The Lack of Ambiguity

The thing that made the original story work, from what I have read, is ambiguity. There is supposed to be a question of whether or not this house is haunted or whether Kate is losing her mind. Is young Miles actually a terror who wants to have sex with his governess or is he being controlled by the spirit of Quint?

None of this ambiguity makes it to the audience in The Turning. Instead, it's a mishmash of confusing maybe-it-happened maybe-it-didn't dream sequences and nightmares.

The End

Holy hell. First, we get a false ending. Kate drives the kids off of the property under extreme duress and escapes. But then she wakes up and is scolded for being crazy by the children and the maid.

Don't ever talk to me or my daughter again!

There is a half-baked attempt to suggest that Kate is exactly as her mother is – totally insane, then the movie ends.

There is no follow-through, no explanation – it just ends.
Final Recommendations
Kids and teens might be in over their heads in terms of scares with The Turning, but I think the PG-13 rating makes it for them more than anyone else. If you have a well-refined bullshit-o-meter, stay away.
Horror Movie News
The Onania Club trailer from writer, director Tom Six gives a glimpse into one of the most fucked up ideas I can imagine.