Podcast: Play in new window | Download (Duration: 1:37:33 — 67.0MB)
Subscribe: Google Podcasts | Spotify | Amazon Music | Pandora | iHeartRadio | Stitcher | Podchaser | TuneIn | Deezer | RSS | More
The Lodge is a movie that is heavy in tone and aesthetic, that went to great lengths to disguise the danger and keep the audience guessing as to what or who may be behind the nefarious details of the story.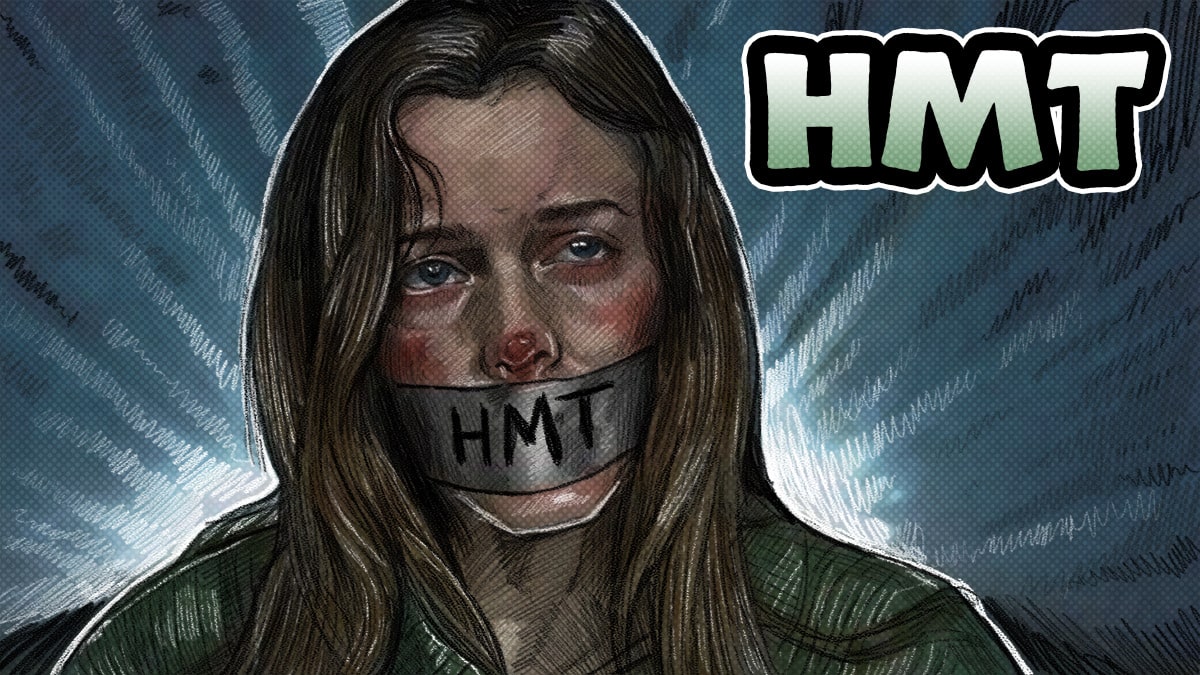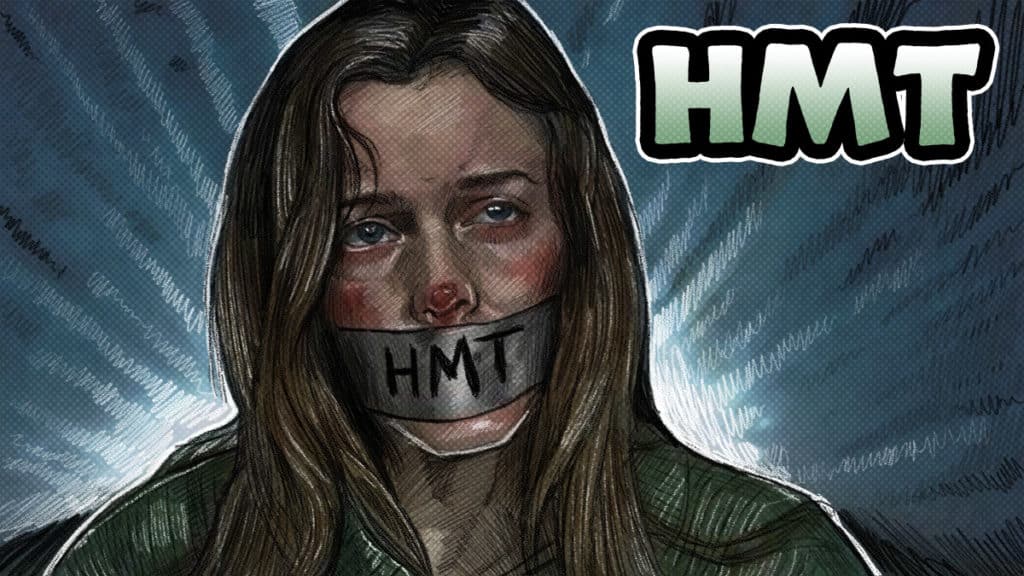 Synopsis
The Lodge is a story of two families, both with a tragic past that meet to determine who has it worse.
We have the Hall family, who are a fractured family of four, father Richard (Richard Armitage), mother Laura (Alicia Silverstone), older son Aiden (Jaeden Martell), and younger daughter Mia (Lia McHugh). Laura and Richard have clearly been taking a long break from their marriage and this has treated Laura much worse than it has Richard.
We also have Grace (Riley Keough), who is the only surviving member of a now dead, death cult which just so happened to be led by her father.
Needless to say, both of these families have their fair share of problems.
As the story unravels, the audience is left guessing as to what and where the danger may be coming from, but the tension is undeniable.
Review
The Lodge is a very interesting movie for a lot of different reasons. The directors, Severin Fiala, and Veronika Franz made a lot of wonderful choices that put this squarely in my "favorite movies of 2019" box.
The framing and location choices were bleak, cold, and clinical. This is an easy movie to compare to Hereditary based on many of the filming and set styles used. Lots of the shots are on the pretentious side of artistic and that's just fine by me.
The mood was mostly sad, and strangely dangerous, with the story constantly dangling danger at the periphery of the audiences vision but never quite letting it come fully into the light.
Just when you think you have a good handle on what is going on, the rug is pulled out from under you, which happens several times in The Lodge.
There is lots of allusions to danger, and coincidences in this slow burn thriller to keep any hardcore thriller fan happy.
While I had quite a good time with the movie I must say, the content is deadly serious and fairly heavy, which left me with a gross taste in my mouth at the end, but that's part of the allure.
Here at Horror Movie Talk, we are family people, and have made it very clear that one of the horror elements that work best for us in movies is the breakdown of the family structure, and The Lodge has that in spades.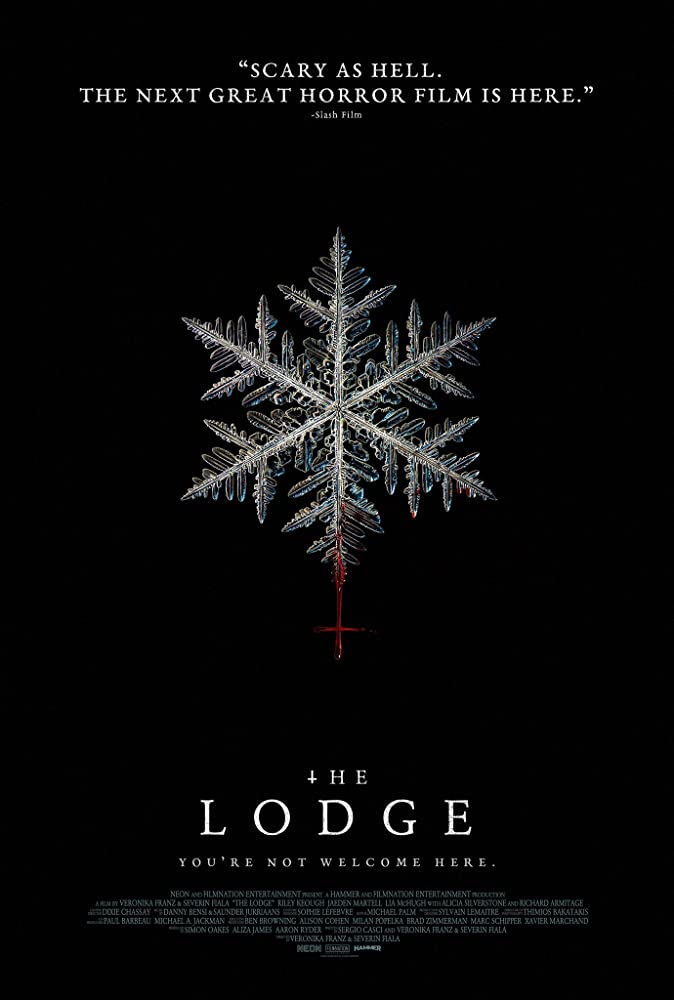 Score
9/10
The Lodge Spoilers
Click here to expand spoiler for The Lodge

Re-imagining of "The Turn of the Screw"

I didn't know this going in, but after the 2/3 point I started to realize that I was familiar with this story. The Lodge is a re-imagining of "The Turn of the Screw".

It's much better than another "Turn of the Screw" based movie, The Turning, which was released at almost the same time as this movie.

While the characters all have vastly different pretenses for their being in the situation, the story is still very much the same. This story gives a much more contemporary and compelling reason for the caretaker character, who is Grace, and an alarming background to her and the children she is in charge of.

So let's take a brief look at how The Lodge unfolds and compare that to it's original counterpart.

There is definitely some symbolism going on here with the turkeys

The Kid's Backstory

The movie starts with Laura Hall, the mom, dropping her kids off at their dads house. Richard asks Laura if they can finalize their divorce noting that it's gone on long enough and heis going to marry Grace in several month. Laura storms out and, in a very shocking scene, commits suicide.

The movie jump-cuts to a "6 months later" screen and we get a sense of how distraught Aiden and Mia really are. They argue with their dad that they don't want to go to their vacation lodge with Grace because she is crazy.

They are often shown playing with dolls in a playhouse built to look just like the vacation lodge that their family owns. With this playhouse they seem to act out scenes that come true, indicating they are somehow manipulating those around them.

Grace's Backstory

Grace has an even darker past than the Hall kids. She is the only remaining member of a, now dead, death cult that was led by her father. There is footage shown early in the movie that is shot by a young Grace, finding all of her family and friends dead in this gruesome mass suicide.

How it Comes Together

As Grace and the remaining Hall family settle in to the lodge for Christmas, Richard gets called by work for something urgent, and leaves his fiance Grace in charge of the kids.

At this point we are ever so slowly dipped into hell as a series of inexplicable events turn this lodge into a purgatory of sorts. Everyone's belongings go missing, the power goes out, even the characters who should die, don't. The whole while the audience is left guessing at whether it's the kids, Grace, or something more sinister at work.

Who Did It?

It's finally revealed that the kids have been messing with Grace the whole time, but while they did, they took away her medication.

Remember, Grace has a seriously fucked up past, so she has some serious demons that she has had to conquer to make it to a seemingly normal life.

Grace is pushed over the edge and retaliates in the most extreme of ways.
Final Recommendations
The Lodge is one of the slowest burns I have seen since Gretel and Hansel, but I enjoyed this even more than that. If thrillers and extremely dark subject matter are your thing, this is a fabulous movie.
If you are squeamish when it comes to emotions or the family unit being torn apart, steer clear.