Podcast: Play in new window | Download (Duration: 1:46:15 — 73.0MB)
Subscribe: Google Podcasts | Spotify | Amazon Music | Pandora | iHeartRadio | Stitcher | Podchaser | TuneIn | Deezer | RSS | More
We have a packed episode this week. We review the surprisingly good Color Out Of Space, interview the lovely Tara Westwood from The Grudge (2020), and play a new game called "fNICt or fCAGEtion". Hold on to your alpacas, and listen to the latest Horror Movie Talk!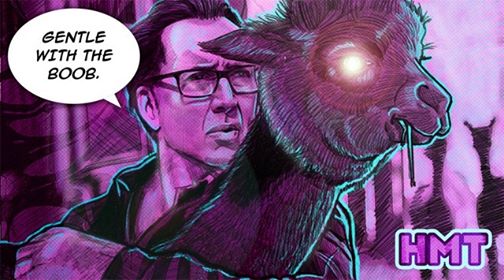 We went and saw a screening of Color Out of Space, and turns out the color out of space… was purple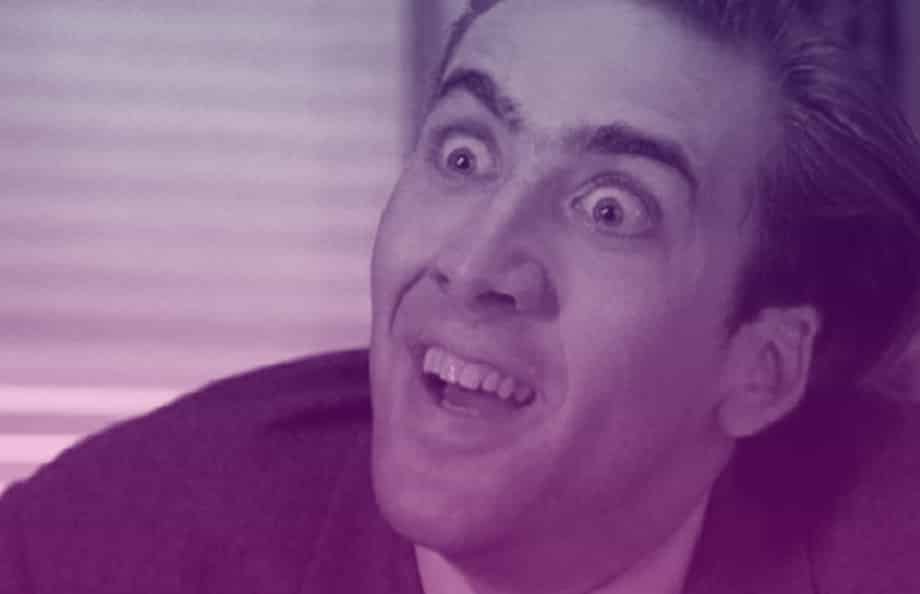 Color Out of Space Synopsis
Color Out of Space is a documentary of a normal Tuesday for Nicolas Cage. Sorry, that's wrong, it's actually based off of an H.P. Lovecraft short story of the same name. The film tells the story of the Gardner family living on a remote homestead inherited by the patriarch Nathan, played by the old god, Nicolas Cage. The rest of the Gardeners are the mother Theresa (Joely Richardson), daughter Lavinia (Madeleine Arthur), and two sons Benny (Brendan Meyer) and Jack (Julian Hilliard).
One night a meteor from SPACE came crashing down into their front yard, and infects the space time continuum with a color that has never been seen before, but is somehow nefarious.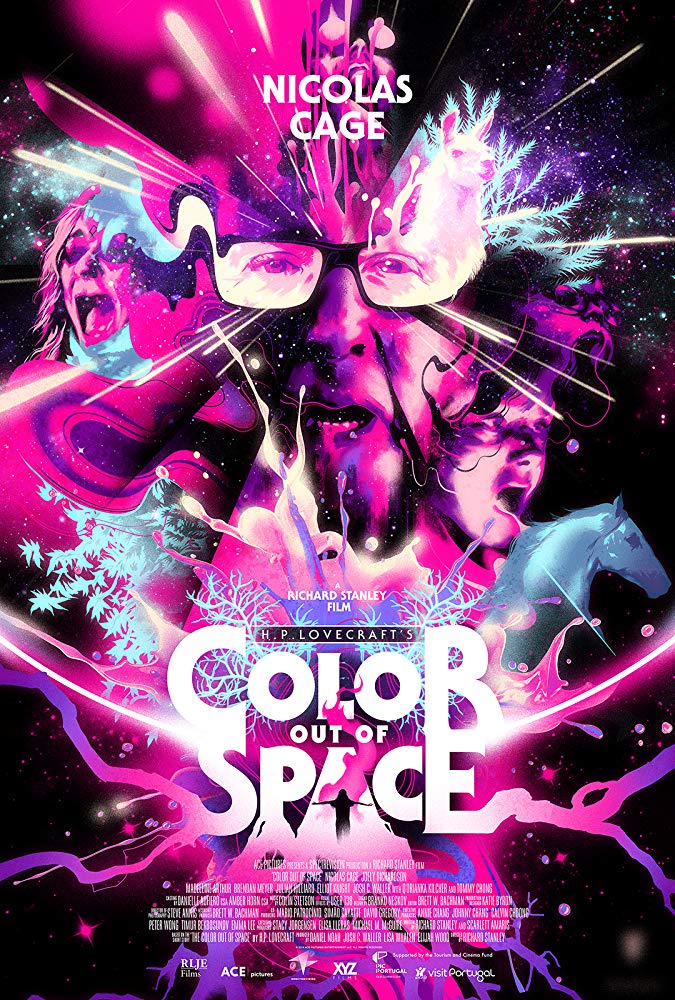 Review of Color Out Of Space
You might be asking yourself… how do you film a story that revolves around the concept of a color that hasn't been seen before? That's a good question. I don't have an answer, but I can tell you that Richard Stanley has somehow pulled it off.
This is probably one of the best depictions of cosmic horror that I have ever seen on film. Not that I have seen many, but this one is actually a really impressive adaptation of HP Lovecraft. It falls in that genre of "Weird Tale" that most recently represented in theaters by The Lighthouse.
There are direct quotations from the source material, and the tone is very Lovecraftian, save for two aspects.
It's set in modern times
It's not told via a third person recounting of a third person recounting of another third person account.
The parts that are very Lovecraftian are the madness, corruption, ineffective magical rituals, and the scientist that exists only to state that something is beyond science.
The corruption of the land and people happens very gradually, but builds up to a crescendo of sensory overload that is really impressive. It's a very visually impressive movie and definitely one that you might want to go to high as balls.
Score
9/10
Interview of Tara Westwood
We had the special honor of interviewing the lovely and talented Tara Westwood. Horror movie fans will know her from her most recent role in The Grudge which is still in theaters around the world, as well as some other horror movies you might have stumbled across on Amazon Prime such as Hell Girl or A Haunting at Silver Falls.
Follow Tara on Instagram, Twitter to stay apprised of her new projects.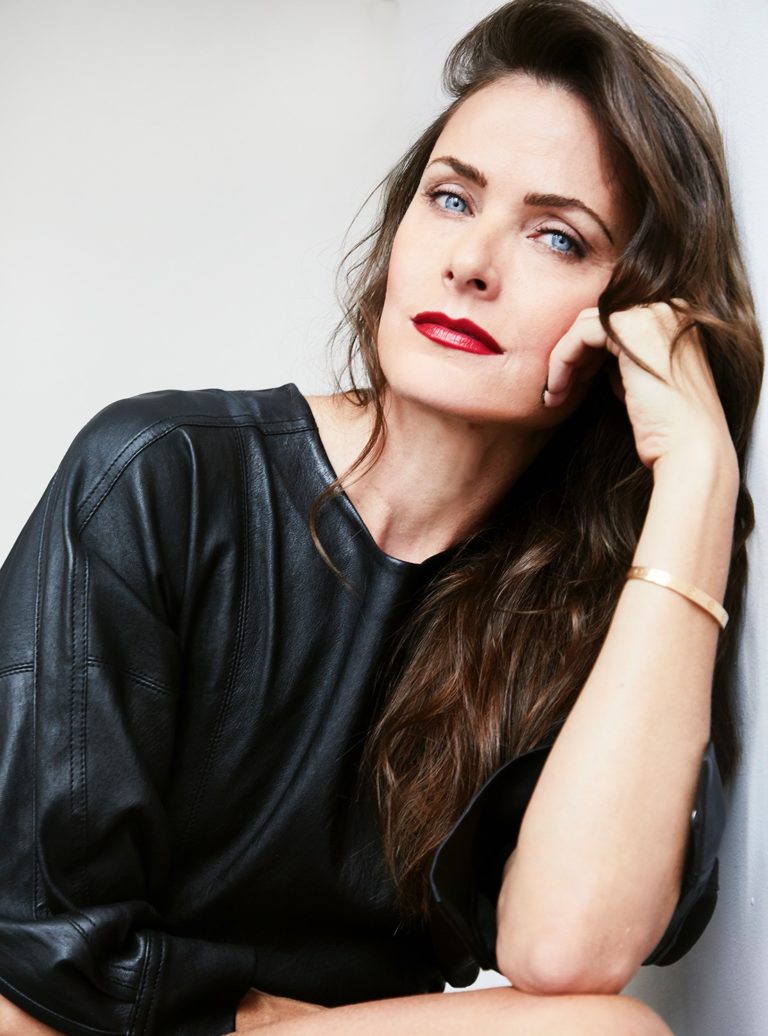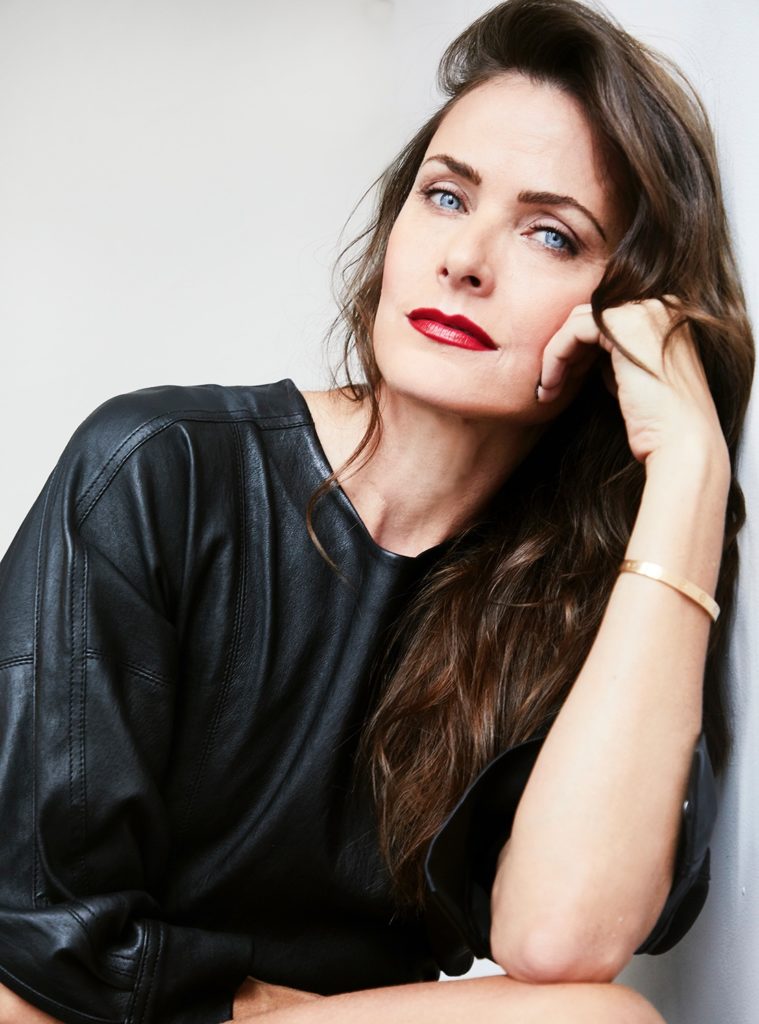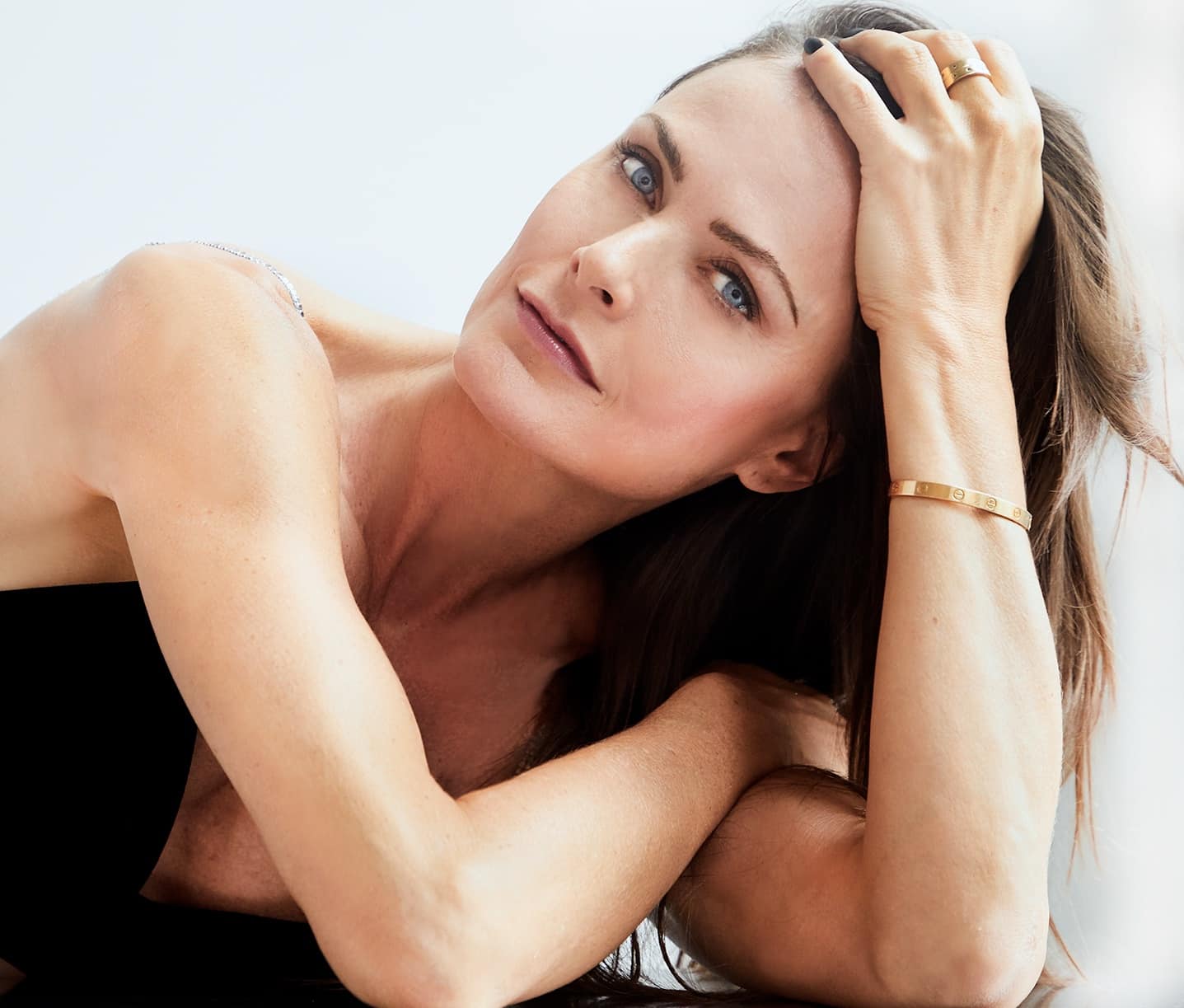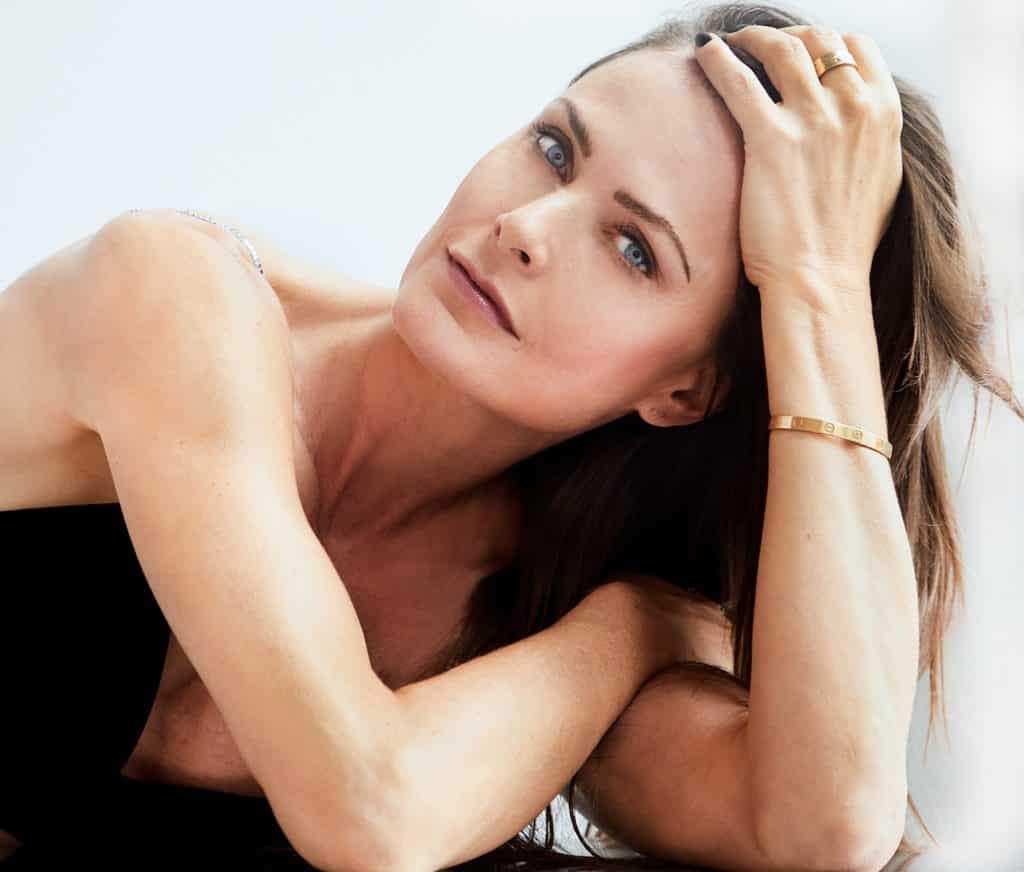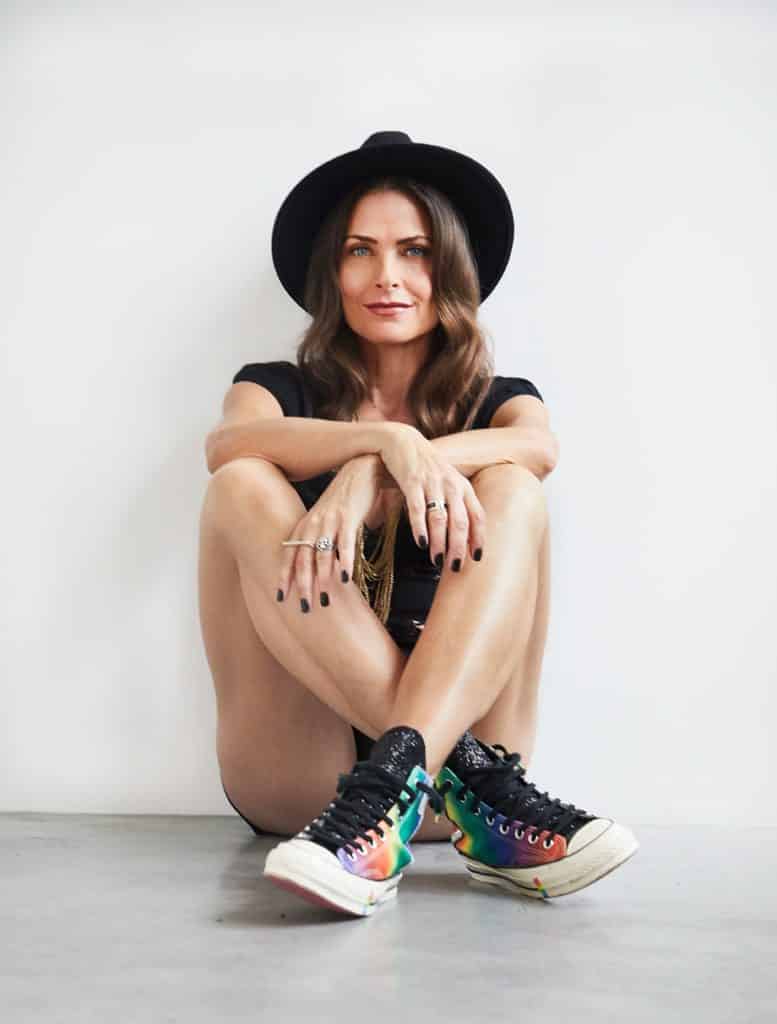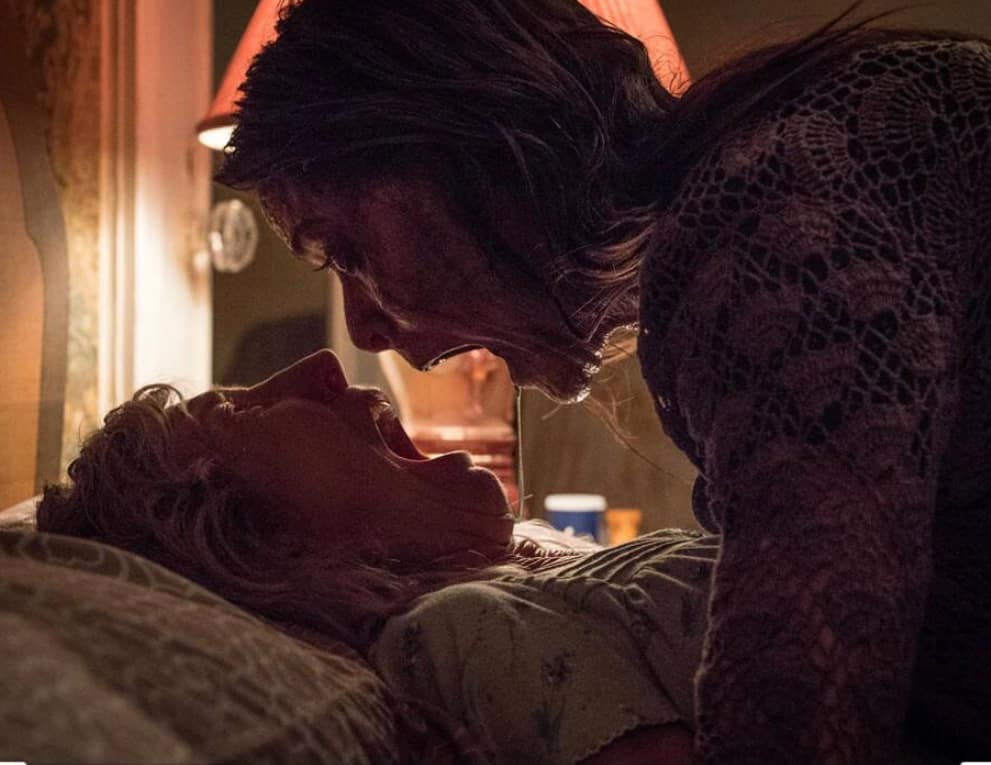 fNICt or fCAGEtion
In our newest game, I read a series of Nic Cage "facts" to David, and he had to guess if they were fNICt (fact) or fCAGEtion (fiction). Here is the list of insane Nic Cage facts. See if you can spot the fake ones. Answer key to follow.
He was born Nicolas Coppola and he decided to change his last name after actors resented him because his uncle is the renowned director Francis Ford Coppola.
He chose "Cage," as his last name because he was inspired by the African-American comic book superhero Luke Cage.
When he was four, he would have this recurring dream in which "I was on the toilet and this giant blonde genie woman in a gold bikini would reach into the bathroom window like King Kong and pluck me off of the toilet seat and laugh at me."
He once had a pet octopus
He bought a stolen T-Rex Skull
He owns an egyptian mummy
He once slept in the ruins of Dracula's Castle
In Birdy (1984), he played a ladies man who was severely wounded in Vietnam, and during production, he decided to get his teeth pulled so that he could "connect with some kind of physical pain."
Jim Carrey offered him a role in Dumb and Dumber, but that he turned it down for a part as an alcoholic in Leaving Las Vegas (1995)
He named one of his sons Kal-el, after Superman's "Kryptonian name.
He named one of his daughter's Zod, after Superman's Kryptonian nemesis
He sometimes wears two pairs of sunglasses
His favorite sandwich is roast lamb on white bread with "a bit of mayonnaise and arugula,"
He got a "large" back tattoo of a lizard in a top hat and cane
During shooting Ghost Rider, on scenes where he transformed into Ghost Rider, he would act with a railroad spike up his rectum.
HE has already bought a nine foot tall stone pyramid to be buried in.
He refuses to eat any living thing that has sex in a way he doesn't find attractive.
He has a penile bisection, a body modification procedure where the glans is split down the middle.
He had a stalker that was a mime that would pantomime a number of weird actions during the shooting of Raising Arizona
He bought the most haunted mansion in the world so he could write a horror novel.
Expand for answer key

fNICt
fNICt
fNICt
fNICt
fNICt
fCAGEtion
fNICt
fNICt
fNICt
fNICt
fCAGEtion
fNICt
fNICt
fNICt
fCAGEtion
fNICt
fNICt
fCAGEtion
fNICt
fNICt