Podcast: Play in new window | Download (Duration: 1:32:51 — 63.8MB)
Subscribe: Google Podcasts | Spotify | Amazon Music | Pandora | iHeartRadio | Stitcher | Podchaser | TuneIn | Deezer | RSS | More
We went and saw Blumhouse's Fantasy Island, and it was exactly as good as you would expect it to be. It's a needless remake of the campy 70's TV show of the same name. It's entertaining, but nothing to write home about. One this episode of Horror Movie Talk we give our full review and breakdown of the film.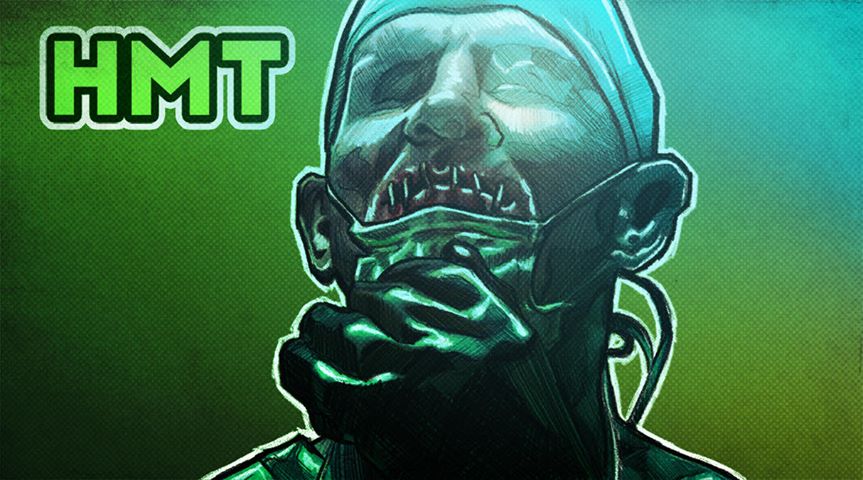 Blumhouse's Fantasy Island can be found in theaters now
Blumhouse's Fantasy Island Synopsis
In this film adaptation of the campy 70's TV show, five guests played by hot supple young actors and Jimmy O. Yang arrive at an exclusive and secretive island resort run by the mysterious Mr. Rourke, played by Michael Pena. Each guest gets to experience one and ONLY one fantasy until it plays out to "it's natural conclusion." And get this… [SPOILER WARNING] the natural conclusion…is spooky-scary.
Review
My assessment of this movie upon leaving the theater was "This is a 10/10 for a 5/10 movie," and I stand by that. This is not a great movie, but it does meet the table stakes of being entertaining. The premise is interesting enough, the dialogue isn't completely awful, and the acting is actually pretty good. The fantasies each have their own unique flavor, and end up intermingling in interesting ways. The "12 inch pianist" genie level twists are different levels of tacked-on.
The most natural dark twist comes with the revenge fantasy from Lucy Hale's hottie character Melanie. It makes sense that actually hurting other people that hurt you might not be as pleasurable as you would imagine.
Other fantasy twists range from weird but interesting to completely eye-rolling-ly artificial in premise.
The first 3/4s of the film go down a predictable and competent path to set up the premise, develop the characters, explain the fantasies, and show the dark side of each. The last fourth is a series of "surprises" and reveals that feel like the film version of a run-on sentence. Blumhouse's Fantasy Island isn't deep or earth shattering, but giving credit where credit is due, it is entertaining.
Score for Fantasy Island
5/10
Spoilers for Fantasy Island
Expand for spoilers

The characters and their fantasies

JD and Brax are the super bro brothers played by Ryan Hansen and Jimmy O. Yang. Their Fantasy is to "have it all," which equates a huge party with thirsty hotties of both sexes.
Former mean girl victim and current THOT, Melanie is played by Lucy Hale. Her fantasy is to get revenge on her high school tormentor.
Gwen, played by MAggie Q, wants a second chance at life by reliving a marriage proposal.
Patrick, played by Austin Stowell, wants to play soldier and be a hero.

The "natural conclusions" of the fantasies

JD and Brax's party gets crashed by the drug lord that wants his house, money, and coke back.
Torturing people isn't as fun as it sounds.
Oops, she chose the wrong regret.
The dead dad ends up not having a heroic reaction to his impending death, but ends up still being a hero.

The actual ending

As the film speeds towards it's conclusion, all the fantasies seem to be intermingling and closely related to each other.

Patrick's soldier father is actually trying to rescue hostages that end up being JD and Brax.

After Gwen realizes the implications of her fantasy and demands that she get to relive out her actual regret. She tries to save her upstairs neighbor who was killed by a fire started in her kitchen.

It turns out that almost all of the Fantasy Island guests had some relation to the tragedy. JD and Brax were the fire victim's room mates. Patrick was a cop on the scene that was too cowardly to go in and attempt to save anyone. Melanie was supposed to go on a date that night with the guy that got killed.

The big reveal of the movie is that all the guests are actually living out Melanie's fantasy of getting revenge for he boyfriends murder.

There are actually a lot of twists and fakeouts in the last 10 minutes before it gets to that final reveal.

In the end, good conquers evil, and Jimmy O. Yang gets to be Tattoo forever.
Final Recommendation
This is not a great movie, but there really isn't much wrong with it either. It would make a good date movie. High schoolers that aren't super jaded about horror movies will likely really enjoy it as well.