Podcast: Play in new window | Download (Duration: 1:00:17 — 41.4MB)
Subscribe: Google Podcasts | Spotify | Amazon Music | Pandora | iHeartRadio | Stitcher | Podchaser | TuneIn | Deezer | RSS | More
Magnus, one of our longest listeners has consistently asked us to review The Bye Bye Man. So this is his fault.
Because of social distancing measures and out of an abundance of caution, Me and David recorded our thoughts on The Bye Bye Man separately. Stay safe out there.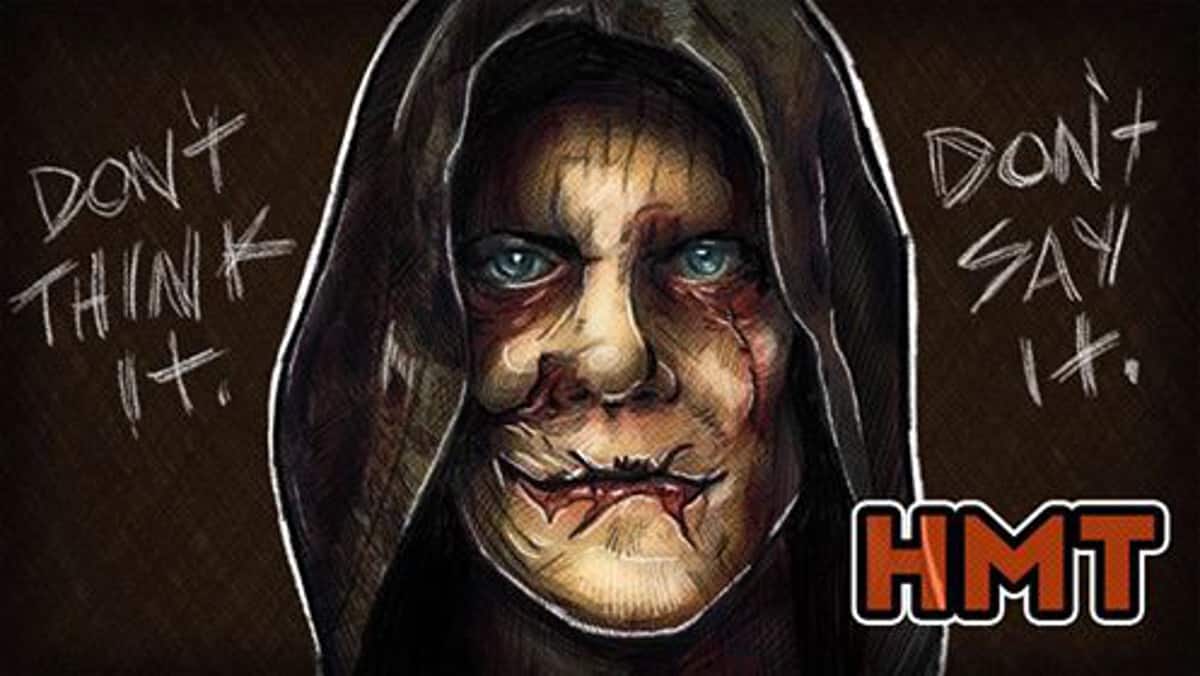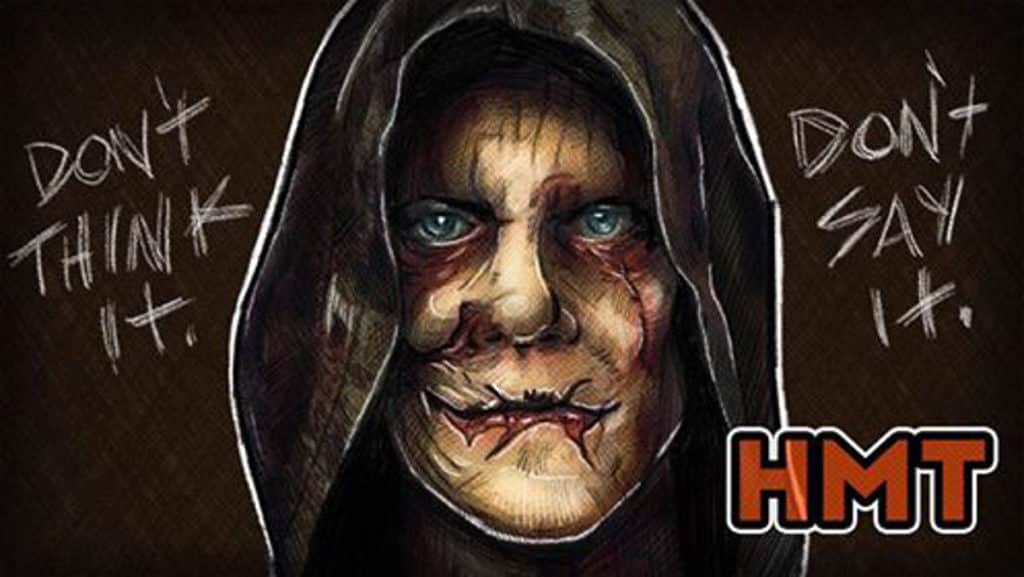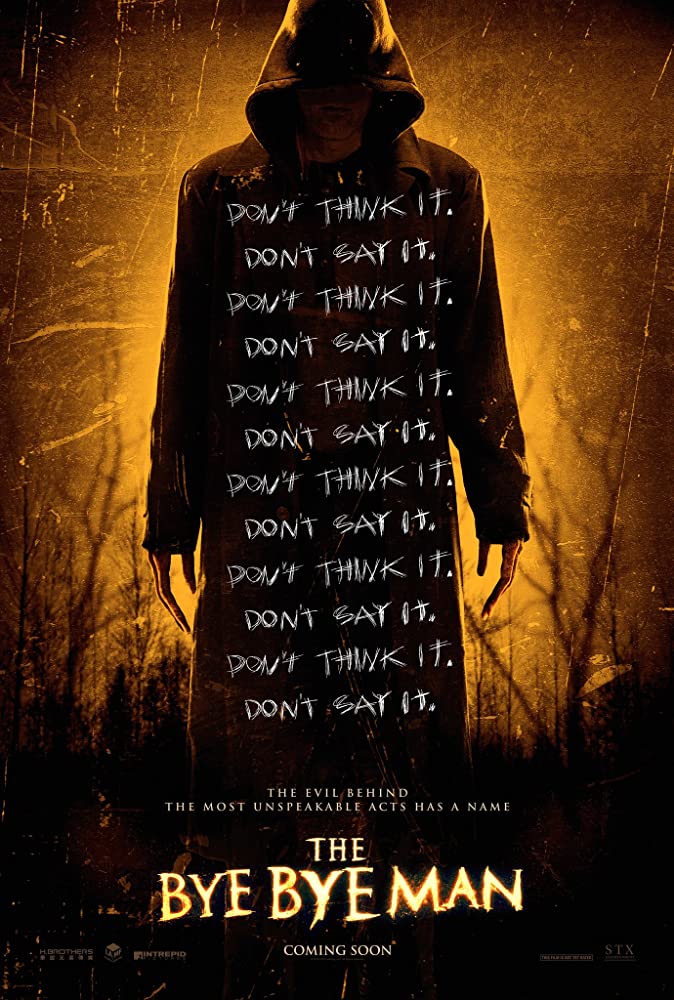 The Bye Bye Man Synopsis
The Bye Bye Man is about a Bye Bye Man. A reverse three's company of two guys and a girl move into a house together and one of them discovers a dresser with disturbing scribbling on the inside that repeats the phrase "Don't think it, don't say it." When he rips out the drawer liner, underneath is written the words "The Bye Bye Man". Turns out he thinks it and says it. WACKY HIJINKS ENSUE.
Bryce's Review
This movie is bad. We knew it would be bad going in, but ugh, it was rough anyway. The major flaw in this movie is that the writers were so enamoured with the concept of "Don't think it, Don't say it" that they forgot to include an actual plot in the movie. The film is actually based on a really badass sounding urban legend. The original story had a much more complex mythology for the Bye Bye Man: He was an albino born in New Orleans in 1912 who ran away as a child and became a derelict who lived in a train yard. After going blind he began murdering people and cutting out their eyes and tongues, which he sewed together and brought to life using voodoo. The resultant creature became the Bye Bye Man's literal seeing-eye dog, helping him hunt his prey. Several elements from the story- notably the dog and the motif of trains– were retained for the movie, though their purpose is left undefined. So much so, that if you only watch the Bye Bye Man, your only knowledge of him will be that:
He exists, and
He's bad.
Bryce's Score for The Bye Bye Man
2/10
Watch The Bye Bye Man
The Bye Bye Man is streaming on Netflix, but is also available to rent or buy on Amazon.